When Chingkheinganba Maibam scales walls with precision like that of Spider-Man, people say, "Maybe he's gonna shoot out webs from his wrists next."
He might, you never know. 
Sport climber Maibam Chingkheingamba, 15, is amongst the youngest participants at the Asian Games. Despite his ability on a sheer 53 foot wall, he insists he is more of a Deadpool fan pic.twitter.com/fN0TwyVpNm

— jonathan selvaraj (@jon_selvaraj) August 15, 2018
At 15 years of age when most kids are- let's just say- oblivious to certain realities and responsibilities, our Peter Parker is representing India at the Asian Games as the youngest contender from the country.
He is a Deadpool fan, though.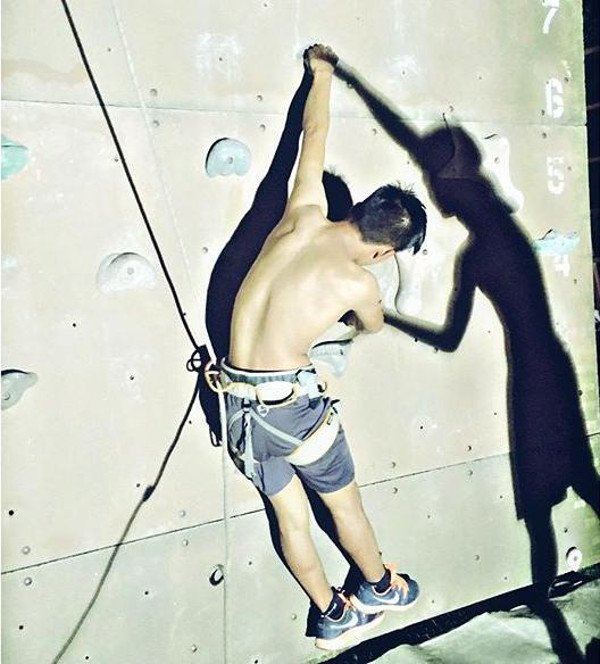 Maibam broke the men's speed climbing record earlier this year by taking just 7.10 seconds to scale a 15-meter-high wall.  
But how did he figure he is passionate about climbing? Well, the story is not complicated. Back in 2012, the Manipuri found a wall- the only wall in the city for sport climbing- and was hooked to it, quite literally.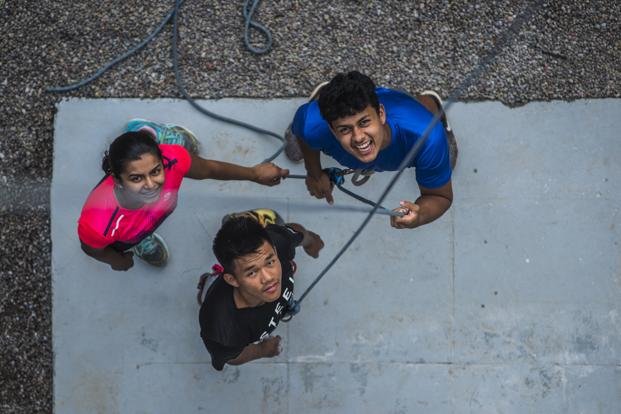 Two years later, he won the junior nationals and later, got a spot at the Asian Youth Championships, 2015. 
He won a gold at Championships' speed category by climbing a 55-feet-high speed wall in merely 13.27 seconds. He also won a silver in the same event.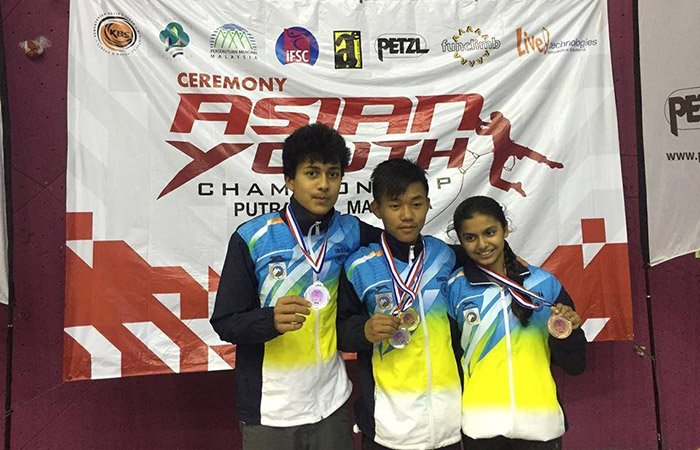 But before he started scaling walls professionally, Maibam and his brother used to climb his house. Not serious about the sport at that time, Maibam was passionate about football.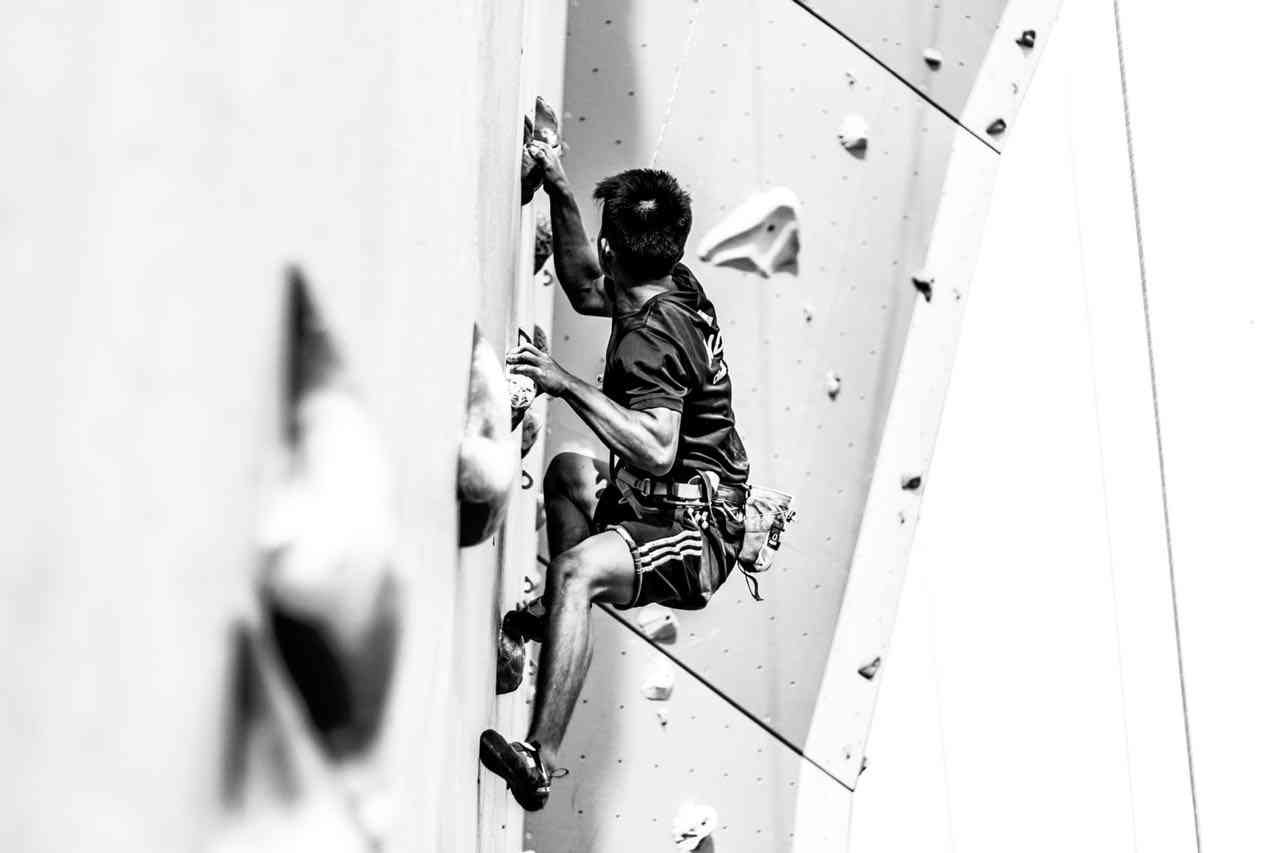 In a report by Catch News, he was quoted as saying:
I like to play football and it's in the DNA of the people there. In my spare time I would often go out and play football with friends. I am a Barcelona fan and Lionel Messi is my favourite footballer.
You've got to believe him when he says it's in his DNA because this one represented his school in the Subroto Cup and made it to the the semi-finals.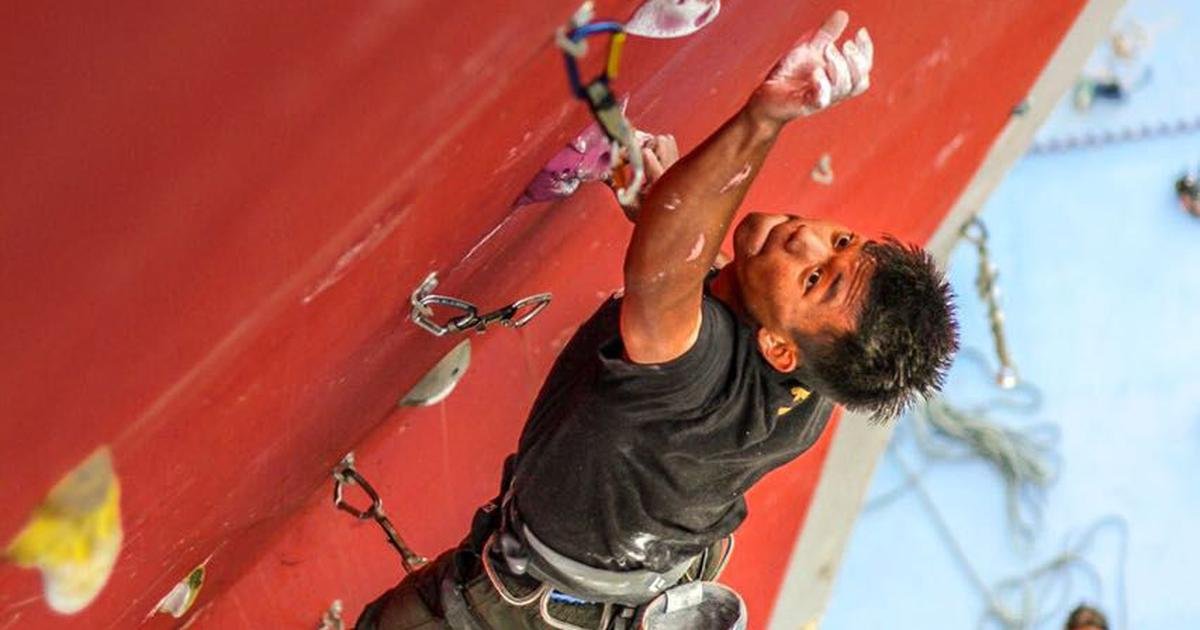 I mentioned he is 15, right?
The teenager is balancing studies with his international career, and balancing it well. 
My day begins with tuition classes early in the morning. Then I go to school. At 4: 30 pm, I go to practice which usually lasts for about four hours. And, in the evening I do my school work.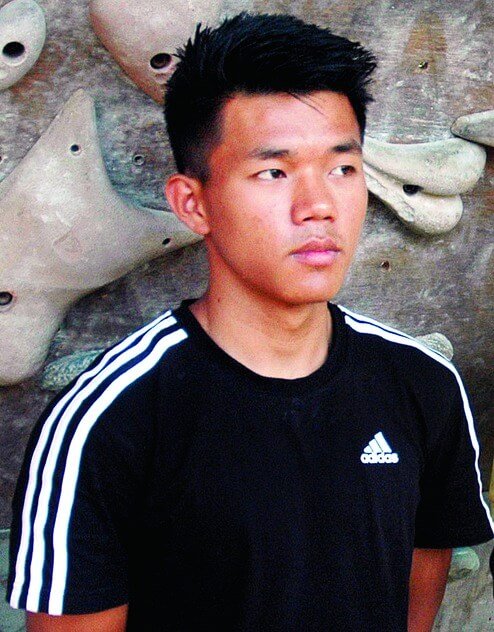 In a clear case of 'luck favours the bold', sport climbing got introduced in the Asian Games this year, giving Maibam a chance to showcase his talent on such big a platform. 
We hope he keeps climbing new walls and new heights as he goes forward (read: upward).