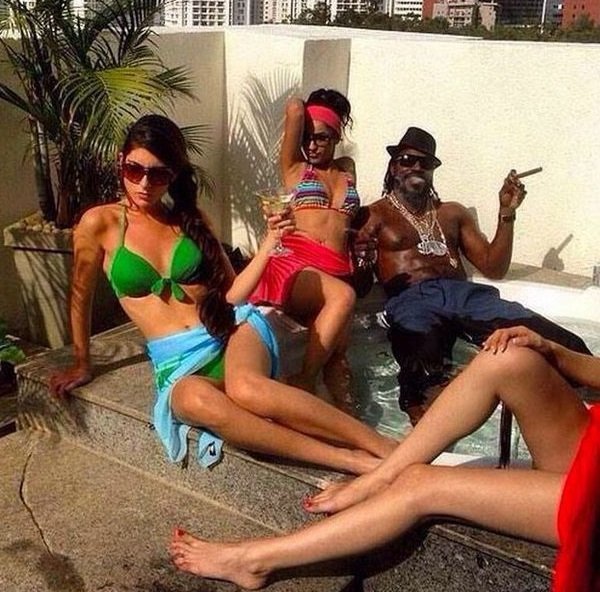 Chris Gayle has gained a reputation for his unconventional style. The cricketer is loved by fans all over the world. Just like his humongous sixes, his flamboyant lifestyle has also garnered a lot of media attention throughout his career. And he made the news again by posting a photo on Instagram to justify his stylish and one-of-a-kind lifestyle.
How? Because he has a strip club at his home in Jamaica.
In the post he said: "From the pool to the strip club…if u don't have a strip club at home, U ain't a cricket 'Player' .. I always make sure my guest well entertained and feel like they are at home"
But then, he has sat on the 'swag throne' for a long time now. And he justified that with this tweet:
Looks like Chris has been scoring off the pitch as well: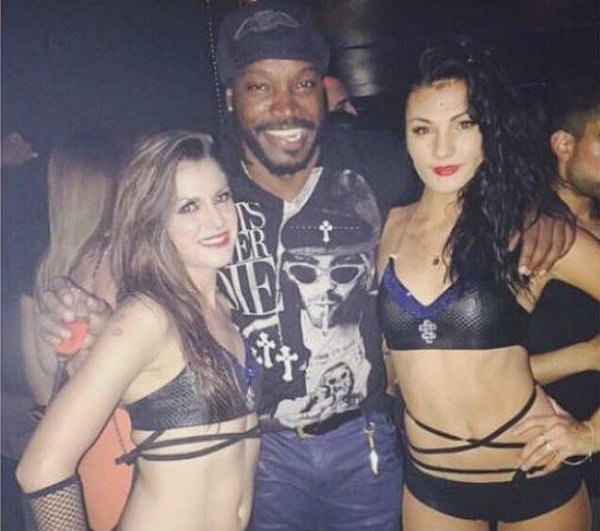 He is literally 'poles' apart from other players!
To view photos of him that prove his the king of 'cricket swag', you can click, here .