It's hailed as the gentleman's game but there have been some moments of madness and chaos on and around a cricket field as well. Here are 17 major controversies that have interrupted World Cup tournaments:
1. When Sunil Gavaskar decided to play it like a Test match, 1975
No one really knows what was happening with India's opener as India chased 335 against England. He remained unbeaten over the course of 60 overs and had scored just 36 despite facing 174 balls. India finished with just 132/3.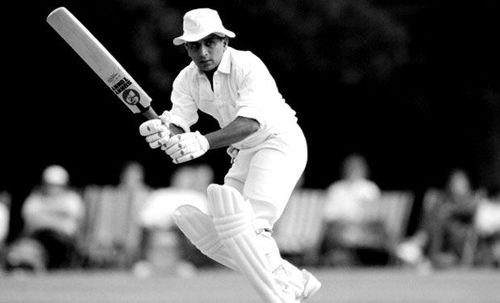 2. When England were robbed of their home advantage, 1987
Not really a controversy but since cricket started in England and the first three World Cups were held in the country, they sort of felt cheated. The ICC wanted to freshen things up and decided to host it elsewhere. Finally, India & Pakistan were picked as the joint venue.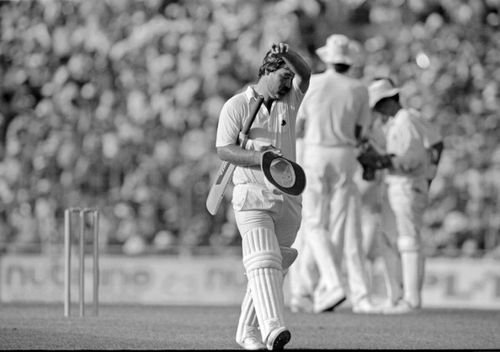 3. When rain washed South Africa out of the World Cup, 1992
South Africa were playing against England in the semifinal. 22 was needed off 13 balls with 4 wickets left when rain halted play for 12 minutes. When play resumed, the score was revised to 21/1. In the end, rain had denied the Proteas of a place in a World Cup final.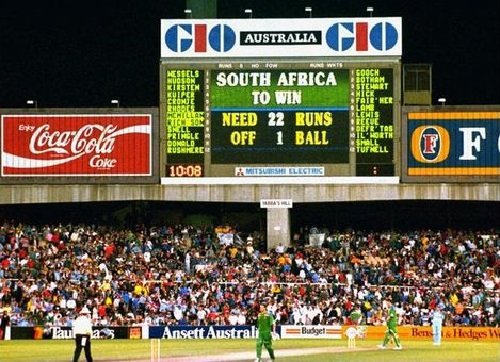 4. When Javed Miandad started jumping like a monkey, 1992
Fed up with the constant appealing by Indian wicket-keeper Kiran More, Pakistan batsman Javed Miandad decide to imitate him. Miandad jumped up and down like a monkey the next time More appealed.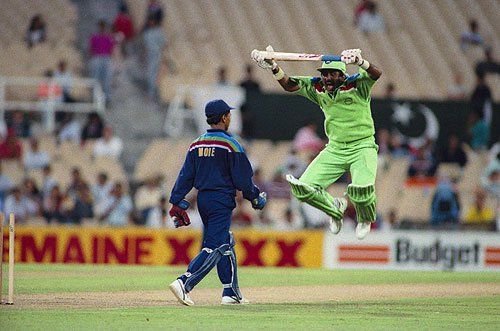 5. When The Eden was anything but a garden, 1996
India were chasing 251 against Sri Lanka in the semifinal at Eden Gardens, Kolkata. The hosts were cruising at 98/1 when Sachin Tendulkar's wicket fell. India crumpled like a pack of cards and fell to 120/8. That's when the crowd got disgruntled and started throwing bottles and lighting fires. Play was stopped for 15 minutes in the hope that the riot would stop, but it didn't. The match was eventually handed to Sri Lanka.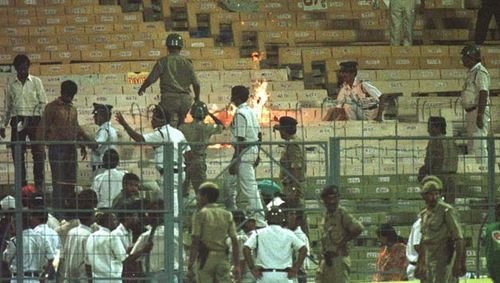 6. When the Aussies and Windies refused to travel to Sri Lanka, 1996
Citing security reasons, Australia and West Indies refused to travel to Sri Lanka. Even though the LTTE had nothing to do with the World Cup, their influence led to the two teams forfeiting their matches against Lanka.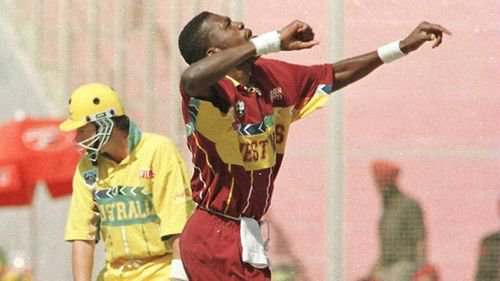 7. When Coach Woolmer whispered into his captain's ear, 1999
South Africa were playing against India in their opening match in England. Coach Bob Woolmer, who was known to be unconventional, handed his captain Hansie Cronje a one-way hearing piece which he wore during the match. Ganguly spotted it and the match referee asked Cronje to remove it. It was officially disallowed after the match.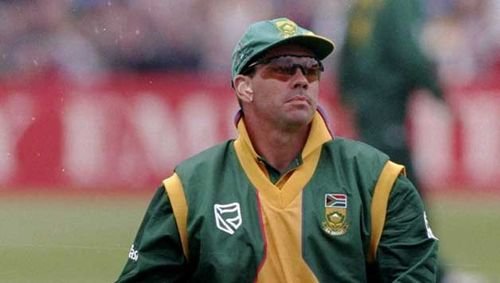 8. When Andy Flower and Henry Olonga made a statement, 2003
The World Cup was held in South Africa, Zimbabwe and Kenya. Zimbabwe, as a country was crumbling under President Robert Mugabe, which led to Andy Flower and Henry Olonga calling it "the death of democracy". The two players wore black armbands to protest against the government. After the World Cup, the duo left the country and retired from international cricket.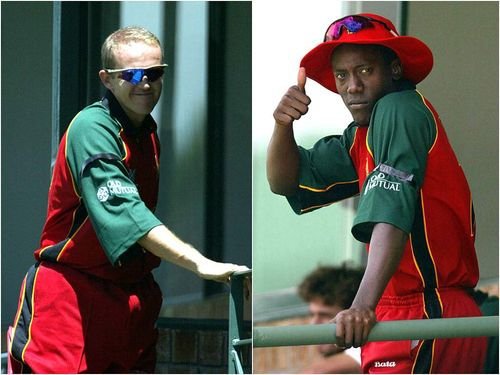 9. When England decided to not travel to Zimbabwe, 2003
Due to the political climate and security fears, England decided not to travel to Harare for their match against Zimbabwe. The hosts got a walkover and with rain washing out their game against Pakistan, they qualified for the next round.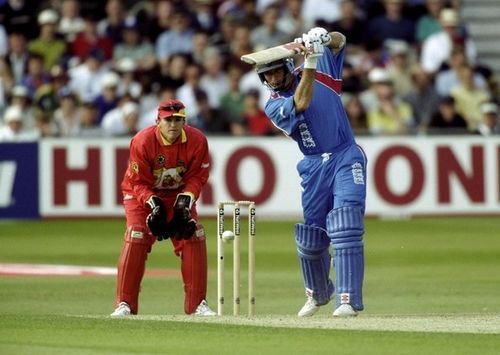 Source: zimbio
10. When the Kiwis were too scared to fly to Kenya, 2003
In a similar case, New Zealand also refused to go to Nairobi as Kenya was facing civil unrest. The hosts were awarded the match and after beating a food-poisoning-stricken Sri Lankan team, they managed to reach the semifinals.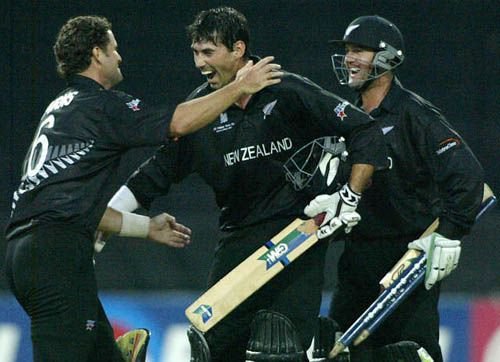 11. When Shane Warne was banned from the World Cup, 2003
A day before Australia's opening game, the leg spinner tested positive for a banned substance called diuretic. In his plea, Warney said that he had taken a pill adviced by his mother to help him lose weight. He was however sent home and not allowed to participate in the tournament.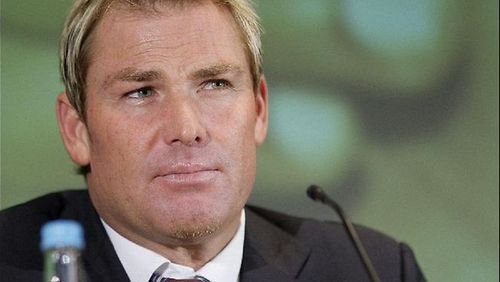 12. When Bob Woolmer mysteriously passed away, 2007
It was the darkest day for the sport when Pakistan coach Bob Woolmer was found dead in his hotel room in Kingston, Jamaica, after their exit from the World Cup. Reports initially stated that he died of a heart attack but after a proper investigation, it was argued that he may have died of asphyxia due to strangulation. Ex-South Africa captain Clive Rice said that betting syndicates were involved but an official statement was released later stating the cause of death as natural.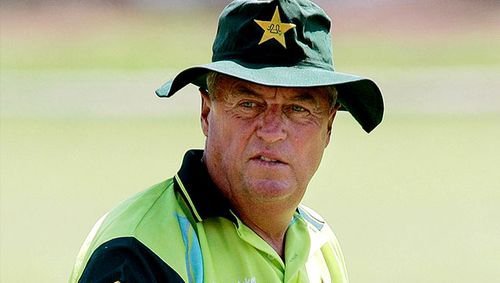 13. The other 'Dark Day' of the World Cup, 2007
The final between Sri Lanka and Australia at Bridgetown had already been reduced to a 38-over contest due to rain. Australia had set a daunting target of 282. There was more delay and the target was reduced to 269 from 36 overs. The lack of floodlights led to the last 3 overs being bowled in almost complete darkness even though there was a reserve day. Sri Lanka could score only 215/8 and the Aussies won the cup by 53 runs.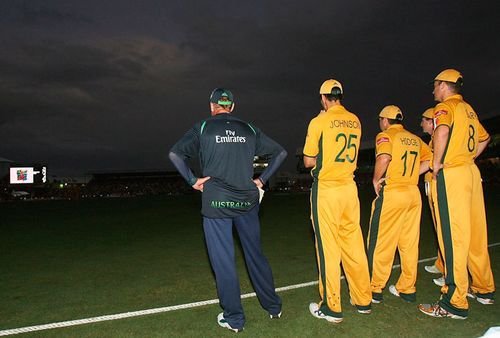 14. When Andrew Flintoff fell into a pool of trouble, 2007
Andrew Flintoff was stripped off his England vice-captaincy and fined for consuming alcohol and then going for paddle boating. The incident happened the night before the team was to play against Canada. Freddie apparently had even fallen off his pedalo, into the water and had to be rescued.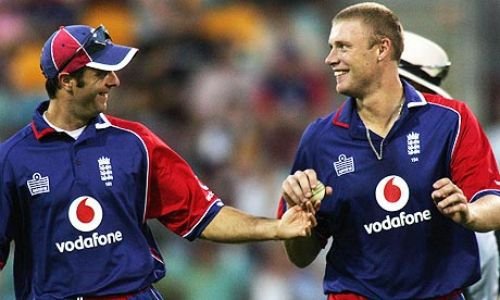 15. When the DRS needed a review, 2011
In the group match against England, India asked for a review after Ian Bell was given not out. Replays showed that the ball had pitched in line and after watching it on the big screen, Bell walked off. But he was called back by umpire Billy Bowden as the impact was more than 2.5 meters away from the stumps, which meant the DRS may have faltered and the on-field umpire had to take the final call. Bell made 52 more runs. The match ended in a dramatic tie.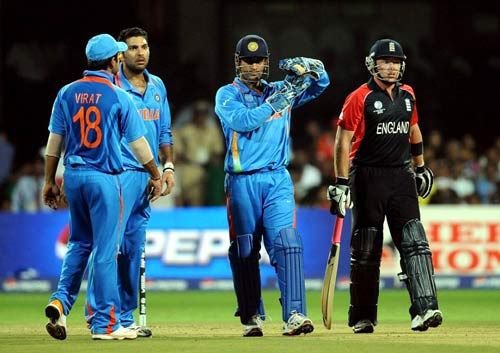 16. The re-toss that may have decided the World Cup, 2011
In the final, during the toss, Sri Lanka captain Kumara Sangakkara called 'heads' but due to the crowd noise, his call was not heard. Dhoni thought he had called for 'tails' and thinking that India won the toss, Dhoni elected to bat. But Sanga pointed out that he had called for 'heads' and they eventually settled for another toss. The Lankan called it right again and decided to bat. If he had agreed to field earlier, the outcome may have differed. Who knows!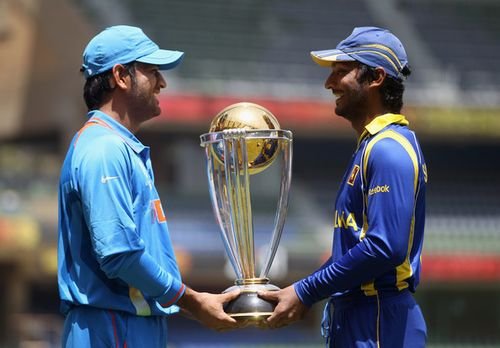 17. The no-ball that saved Rohit Sharma and India, 2015
India were struggling in the World Cup quarter-final against Bangladesh. Reeling at 115/3 after 28 overs, Rohit Sharma and Suresh Raina were restoring some stability to the batting, when Sharma was caught at deep mid-wicket. But umpire Aleem Dar ruled it as a no-ball but replays showed that it was a legitimate waist-high delivery. Rohit went on to score 137 runs and India went on to win by 109 runs.
ICC's Bangladeshi president Mustafa Kamal has alleged that the match was fixed and that the umpire's decision seemed pre-decided. He has threatened to quit and intends to discuss this in the next ICC meeting.
(In case of new developments, we will keep you posted.)