A friend said to me recently that the charm of cricket is dying. As a person who'd sit through 5 days of a Test match, I wanted to tell him no but I didn't have many arguments to protest. Am I the only one who still 'feels' cricket instead of watching?
Last night, seeing 87-year-old Charulata Patel cheering for India from the stands, I realised I am not the only one.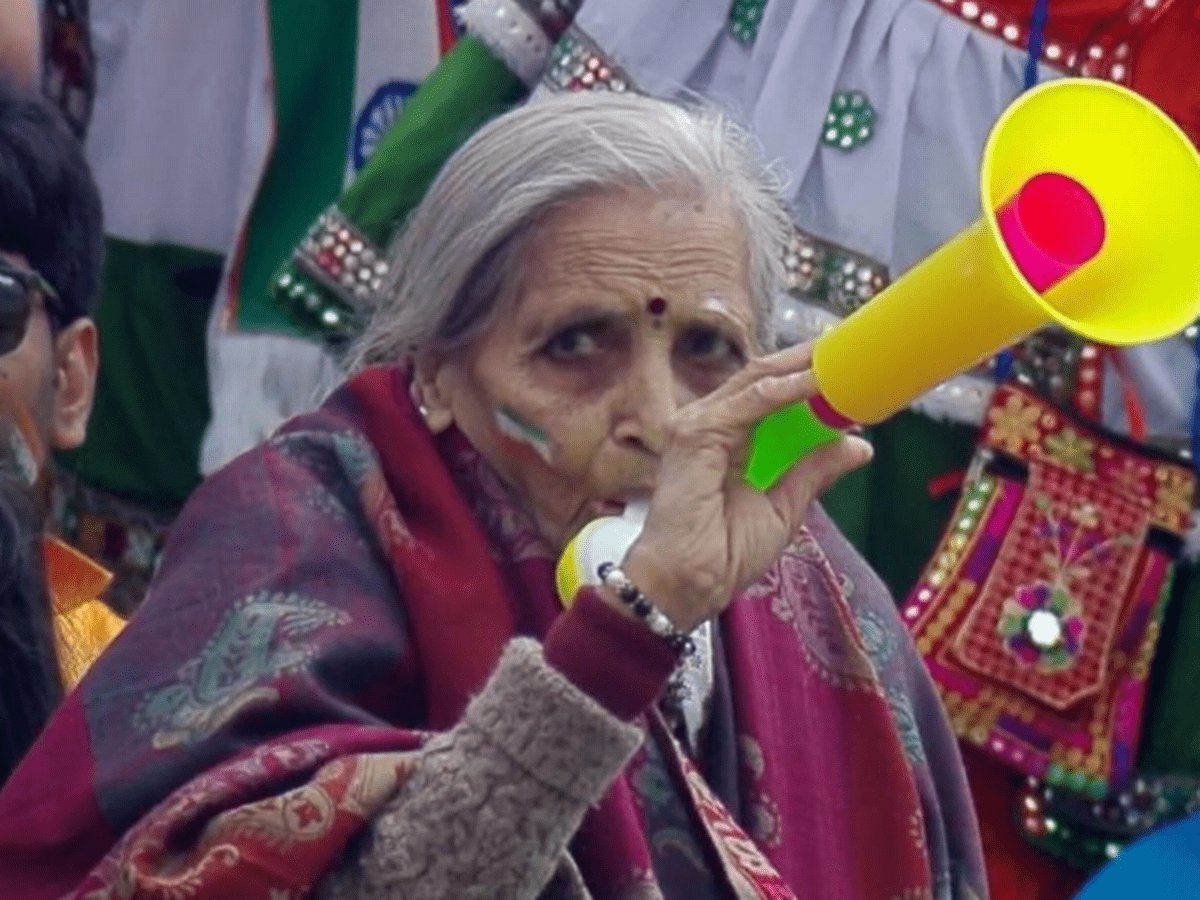 And there are many such examples, many people among us who are crazy about cricket and make it a point to let the world know that.
1. Charulata Patel: The elderly cricket fan who became the highlight of the match.
Being hailed as the 'superfan of the century', 87-year-old Charulata Patel was the biggest star of yesterday's match and probably the World Cup. And why not? It's not everyday you see someone of her age being this enthusiastic about cricket. Her dedication was such that captain Virat Kohli personally went to thank her after the match and the heartwarming images are now there for everyone to see.
2. The lady who was 'here only for Dhoni'.
After one of CSK's matches during this year's IPL, the images of an elderly woman holding a placard went viral. It said, 'I am here only for Dhoni'. You'd best believe she was because she left the stadium only after meeting her favourite thalaiva.
3. Sudhir Kumar Chaudhary: Sachin's fan who traveled the world for the Indian cricket team.
Painted head-to-toe in colours of the Indian flag, this superfan is hard to miss even in a crowded stadium. He has attended every game India has played since 2003 and is a big follower of Sachin Tendulkar. His love for cricket is such, that he has decided not to get married because it would make it difficult for him to attend matches.
4. Chaudhry Abdul Jalil AKA Chacha Cricket: The man who has been there with the Pakistan cricket team through thick and thin.
Pakistan cricket is not what it used to be. Many things have changed for the side, except one: The support from Chacha Cricket. The obsession that started in the 80s, hasn't died and the Pakistan Cricket Board has started funding his trips now.
5. Percy Abeysekera: The Sri Lankan fan who has supported his team since the time they did not even have the Test status.
Now retired, Percy has seen various ages and stages of Sri Lankan cricket. He has travelled with the team to various places around the world but became famous only after the 1996 World Cup that his country won. He 'retired' after 2014 T20 World Cup which Sri Lanka claimed.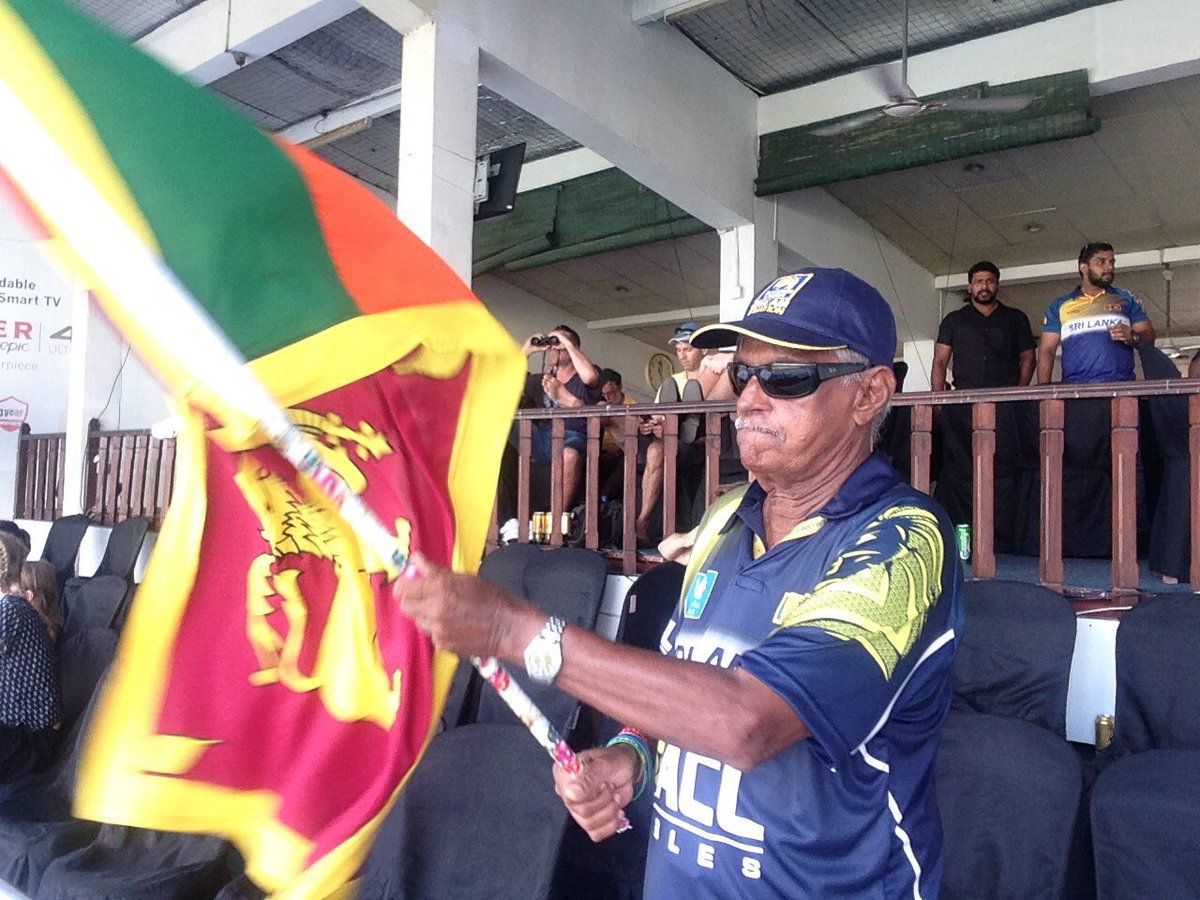 6. Oli Broom: The man who cycled across 23 countries in 2010 to watch England play at Gabba, Australia. 
His dedication paid off as England crushed Australia 3-1 at their home-ground but just imagine this: Cycling through countries for 14 months just to watch cricket? Crazy, right? Exactly.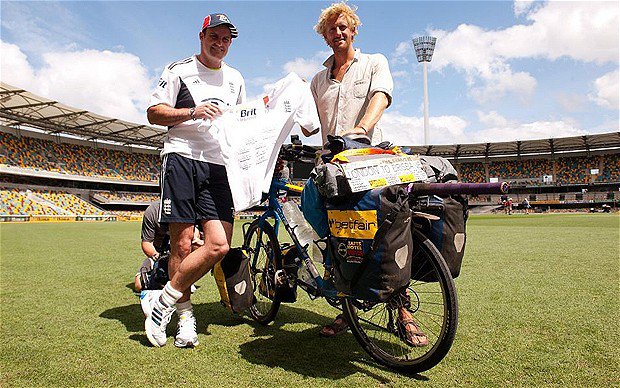 7. Shoaib Al Bokhari: The 'yellow tiger' supporting his team in victories and losses.
It takes real love to be there for your team even when it is not winning but it is also the test of dedication. Bangladesh cricket fan Shoaib has won this test by being there for his team despite seeing them losing repeatedly, and now that they are performing better, it is pure joy for him and nothing else.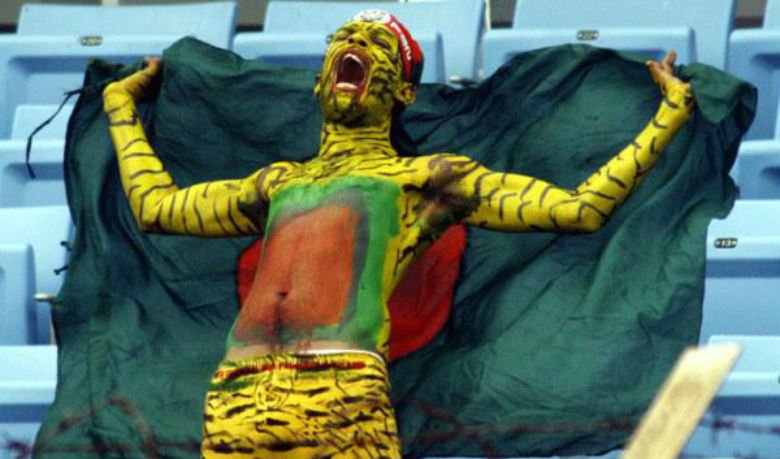 Cricket devotion is a thing and no, friend, the sport's charm is not dying.