If partnerships make great matches in cricket, friendships make for great stories. Here are some of them.
1. Sourav Ganguly and Sachin Tendulkar
The 'God of cricket' and the 'God of offside' together hold the record of highest partnership runs in a career (8227), scored between 1992-2007 and it would be fair to say that they changed Indian cricket in unimaginable ways.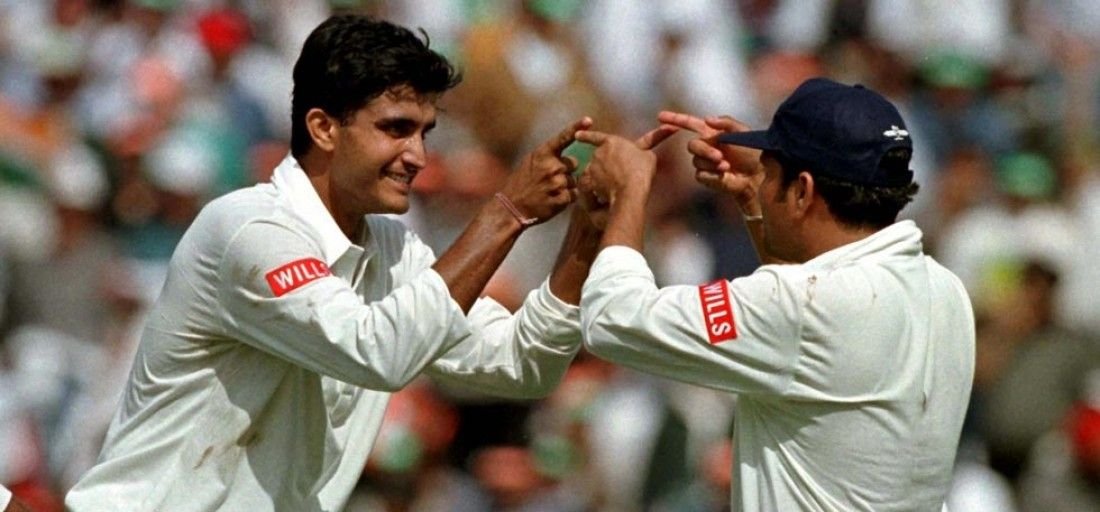 Ask Ganguly about Sachin- 'the captain'- and he says:
Sachin was very kind to promote me as an opener in ODIs and that was a career-defining change for me. Indeed, had I not batted at the top of the order, I would have been half the ODI player I became.
Later, the roles reversed and Dada went on to become one of India's finest captains. One thing that didn't change, though, was the mutual respect between the two.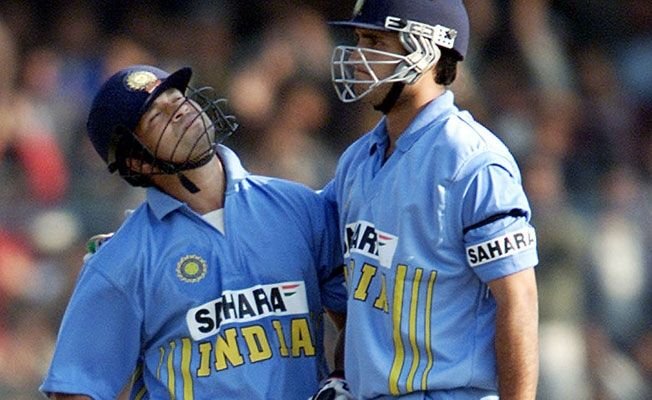 2. Yuvraj Singh and Virat Kohli
Not many people know that Virat and Yuvraj jokingly call each other 'sister', because they think that their bond is greater than brothers'.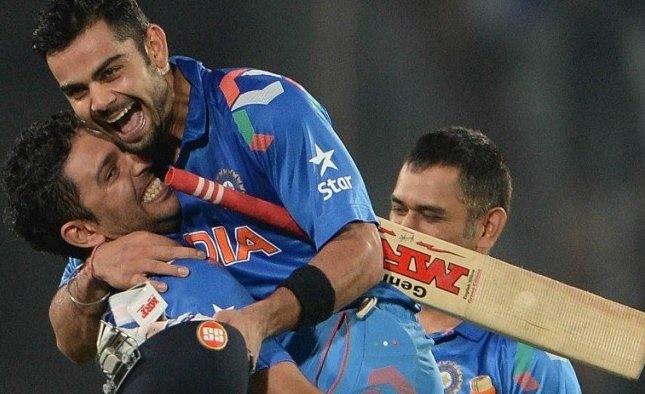 When Kohli started playing for India, Yuvraj was already an important part of the team. Kohli looked at him as an elder brother and gradually they became best of friends. 
Years later, when Yuvraj was looking to make a comeback after his career-threatening cancer treatment, Kohli was the captain of the side, who played a huge role in making this transition as smooth as possible.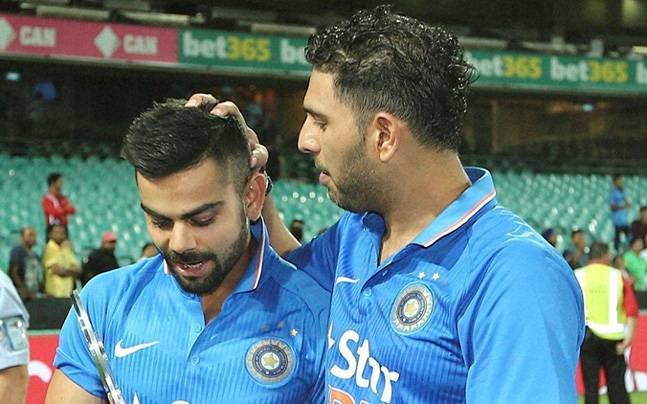 3. 

AB De Villiers and Dale Steyn

They started their careers together and over the years emerged as key players for the South African side. In this journey towards greatness, they always had each other's back. 

The proof of which is Steyn's tribute to De Villiers after he announced his retirement a few months ago.

In IPL when they play against each other, they keep their celebrations subtle so as not to hurt the other person's sentiments. 
4. Kumar Sangakkara and Mahela Jayawardene
If India had Sachin and Ganguly, Sri Lanka had Sangakkara and Jayawardene. 
The men who redefined cricket in the island nation and absolute legends of the game, are really close to each other and understandably so. 
The two first met when they were 15-16 and became friends when they started representing Sri Lanka. 
They're so close that Mahela's wife was maid of honour at Sangakkara's wedding, while Sanga was supposed to be Mahela's best man at his wedding but he couldn't do that because of their tour to India. They joke about it, till date.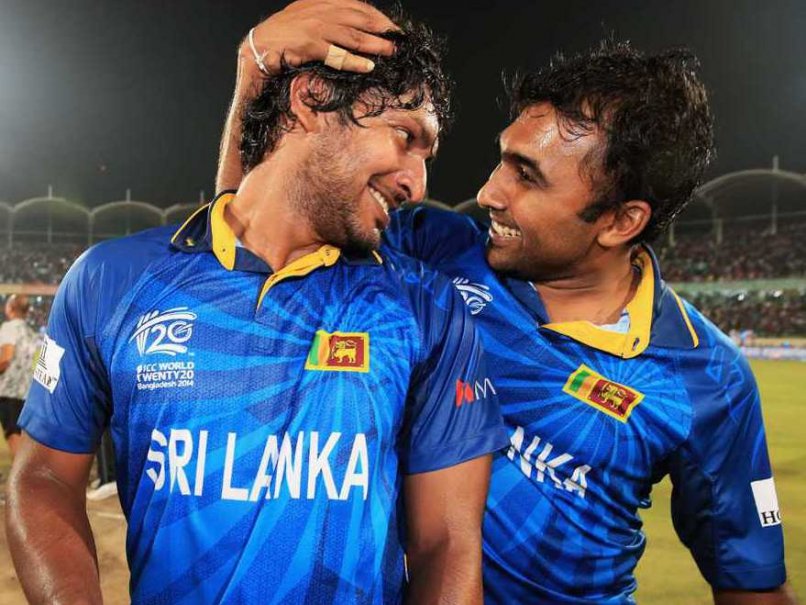 5. VVS Laxman and Rahul Dravid
If one was 'The Wall', other was 'Very Very Special' and together they gave nightmares to bowlers around the world because they'd go on playing, overs after overs and sometimes even days (remember a certain 376-run stand against Australia?).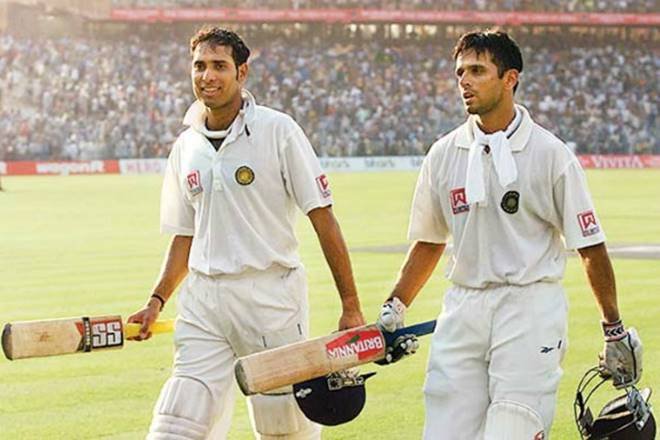 And so, it doesn't come as a surprise that they share a really good bond with each other. Talking about Laxman, Dravid once said:
When he walks in, whether you are batting in the middle or sitting in the pavilion and a wicket has fallen, he brings calm to the whole dressing room. I, personally, get a feeling of calm and solidity. It's been a terrific journey, and to watch Laxman evolve has been a true privilege.
That's huge coming from a guy who taught an entire nation the true meaning of perseverance. 
6. Virat Kohli and AB De Villiers
Thanks to IPL, many players from different countries came together as part of one team and became friends. Two such players are Virat and AB. The RCB constants, played some terrific knocks and formed a great bond over the tournament's 11-edition history.
If AB thinks Virat is the best player on the planet…
Virat deserves everything that's coming his way. There's no doubt in my mind he is the best player in the world at the moment and will be for quite a few the years to come.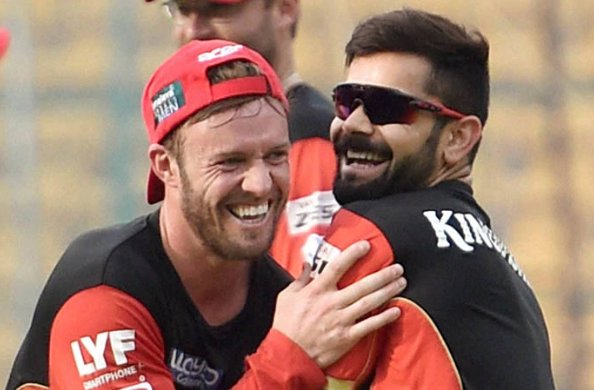 Virat says AB changed his batting style:
Wish you all the best in everything that you do my brother. You've changed the way batting was seen in the time you've played international cricket. My best wishes to you and your family for this amazing journey ahead 😃👍 @ABdeVilliers17 pic.twitter.com/uxtRAPl3zA

— Virat Kohli (@imVkohli) May 26, 2018
7. Anil Kumble and Rahul Dravid
It is said that in times when Kumble was upset about something, even Sachin and Ganguly wouldn't have the guts to talk to him. This is when Dravid used to step in, he would calm Kumble down with his infectious composure.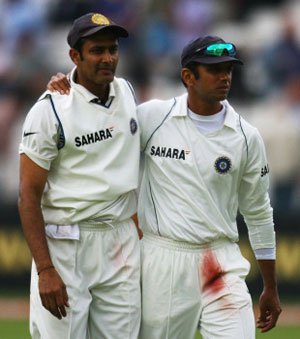 As both of them come from Karnataka, they had many things to bond over. Kumble always considered him to be a friend, colleague and an inspiration. "You are among Karnataka's finest cricketing sons," he once said.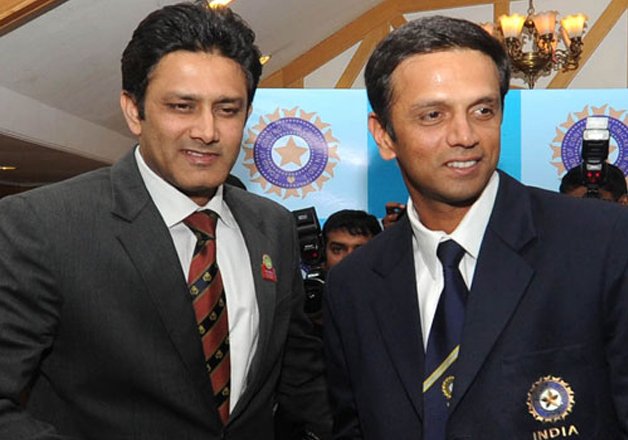 8. 

Andrew Flintoff and Steve Harmison

Their friendship started during England's Under-19 tour to Pakistan in 1996-97, when a homesick Harmison found company in Flintoff. 

From there on, they became inseparables and started sharing rooms during tours. Over the years, they supported each other unconditionally even if everyone was against them.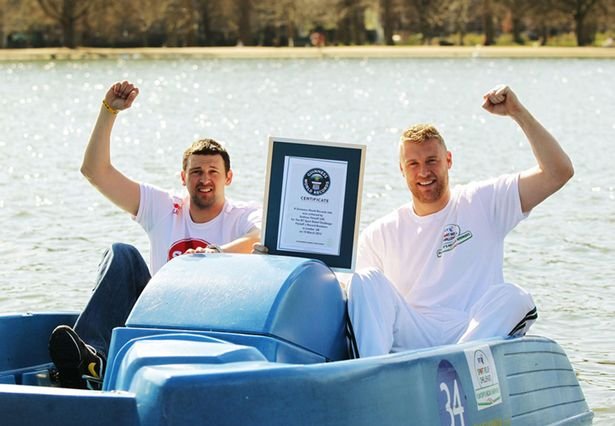 9. Virender Sehwag and Gautam Gambhir
The opening batsman were as different from each other as you can imagine but I guess friendship can happen between anyone. 
You know that's true because after Sehwag's retirement, this is how Gambhir paid him a tribute. 
People make a mistake thinking that two people with identical mindset gel well. For us, it was the case of two different people understanding each other. He is India's greatest opening batsman and match winner. There won't be another player like Sehwag.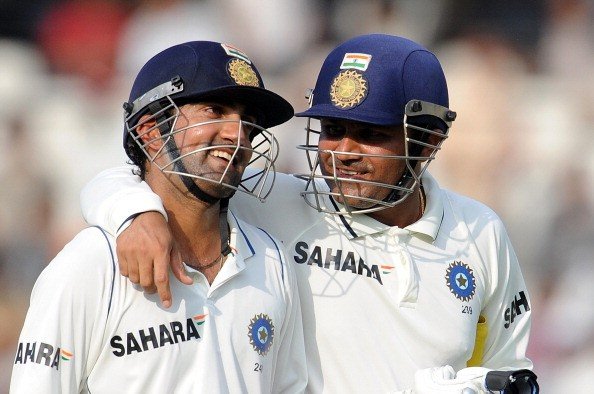 10. Ian Botham and Vivian Richards
Former greats and possibly the best cricketers to have played the game, these two are absolute friendship goals. They became friends when they were still playing and 2 decades after their retirement, nothing really has changed.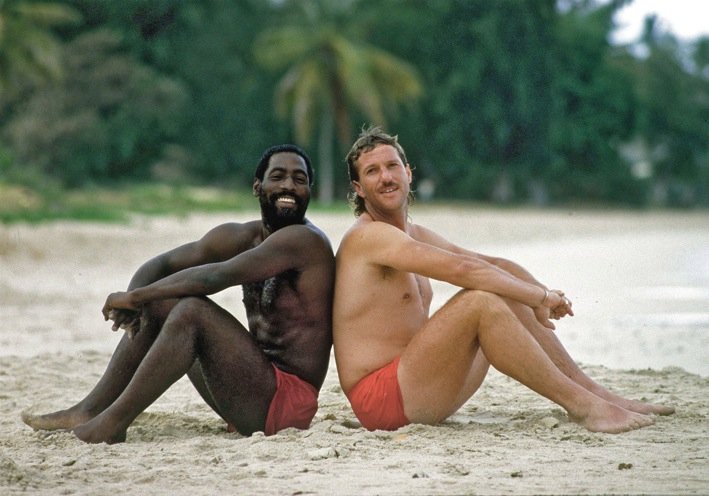 They are like brothers and have been present for each other on all important occasions, through the years.
Who said competition dulls friendship?