Cricket is a religion in our country, Sachin is a God. But what if I told you that Sachin holds another dubious record apart from the umpteen records he already holds?
We have compiled 20 such trivia and statistics that will not only blow your mind, but they will show you a whole new picture of the sport.
1. Kapil Dev's 175* was the first century by an Indian in ODIs.
We all know Kapil Dev's exploits when he came in to bat at 17/5 and scored 175 not out in the 1983 World Cup against Zimbabwe. But did you also know that this century was the first by an Indian in ODIs?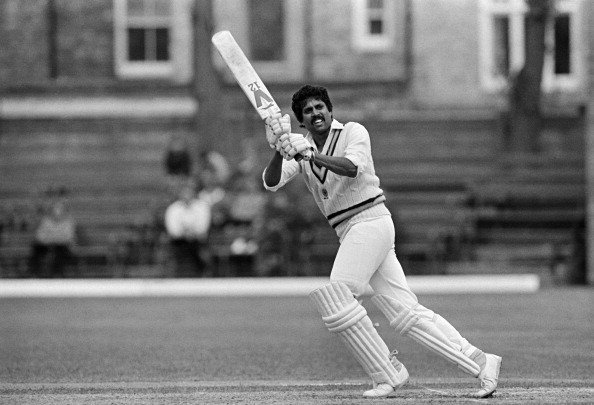 2. Hitesh Modi and Subhash Ranchhoddas Modi.
Hitesh Modi and Subhash Ranchhoddas Modi are the only father-son duo to play/officiate in an international cricket match as a batsman and an umpire respectively. The father adjudged his son out leg before wicket!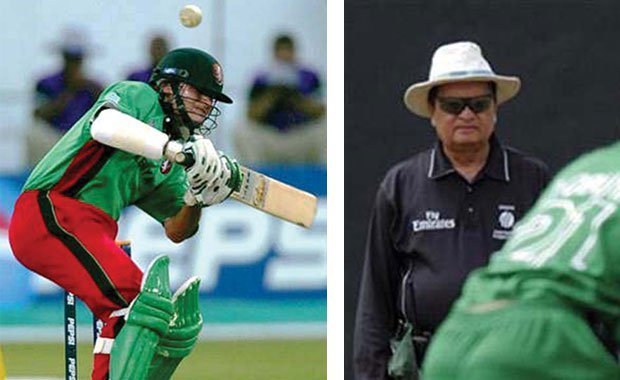 3. Martin Guptill is a two-toed cricketer.
Martin Guptill lost 3 toes as a 14-year old when a forklift truck drove over his foot. Kiwi legend Stephen Fleming visited him in the hospital and this only added to his steely resolve to play for the New Zealand cricket team. He eclipsed all other batsmen at the recently concluded World Cup when he scored an unbeaten double hundred.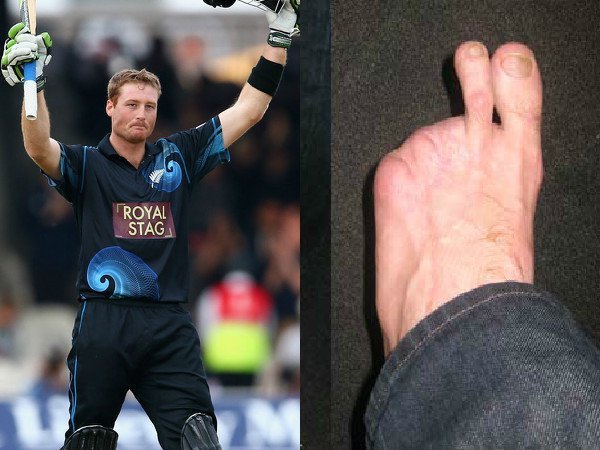 4. Shivnaraine Chanderpaul's stickers under the eyes.
The black stickers under Chanderpaul's eyes are actually anti-glare stickers which read 'Mueller'. He also happens to hold the record of facing the most number of balls without getting out against one particular team – 1051 balls against India in 2002.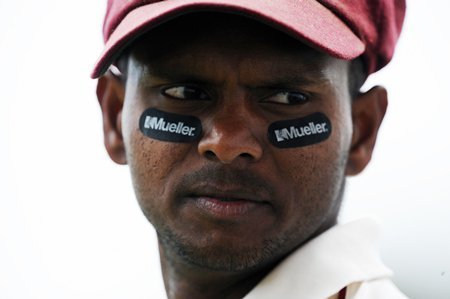 5. Courtney Walsh holds a mind-boggling record as a batsman.
Courtney Walsh holds a very unlikely record as a batsman. Most number of ducks in Test Cricket: 43. And then, most number of not outs: 61. Holyshyt right, who knew!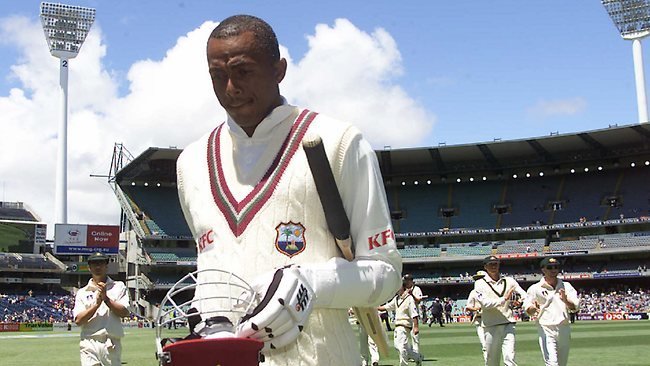 6. Sunil Gavaskar named son after Rohan Kanhai.
Sunil Gavaskar named his son after the famous batsman of the 60s – Rohan Kanhai. Kanhai is widely considered as the greatest batsman of his era.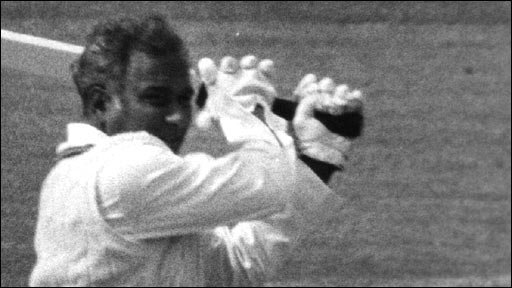 7. Kapil Dev be the fittest of them all.
Kapil Dev did not miss a single match during his career of 16 years because of an injury. He was also never run out during the 184 innings. He is only closely rivaled by South African AB De Villiers who has not missed a match during his career of close to 10 years. Fittest people of their era!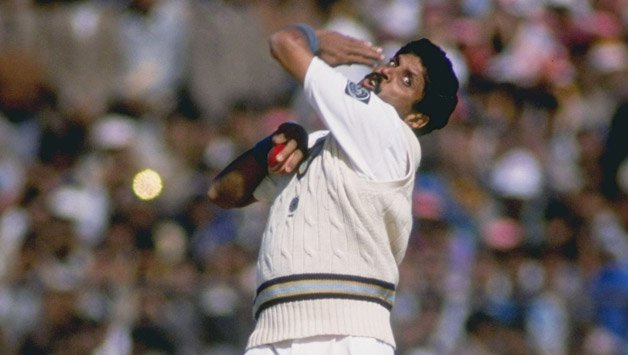 8. RG Nadkarni's most astonishing bowling spell.
RG Nadkarni holds the record for the most economical and astonishing bowling spells where he ended with the figures – 32 overs for 5 runs with 27 maidens. 21 of these were consecutive!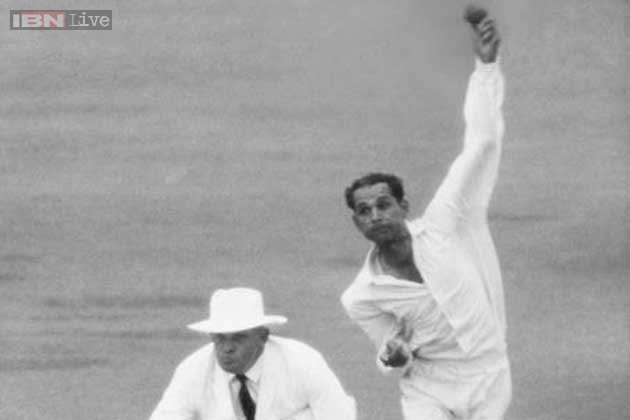 9. In 1989, 23 other cricketers along with Tendulkar debuted. Guess how long the rest of them lasted?
In 1989, along with Sachin Tendulkar made their international Test debut. The last of them to retire from professional cricket was Chris Cairns from New Zealand in 2004, 9 years before the 'Little Master' threw the towel in. God much?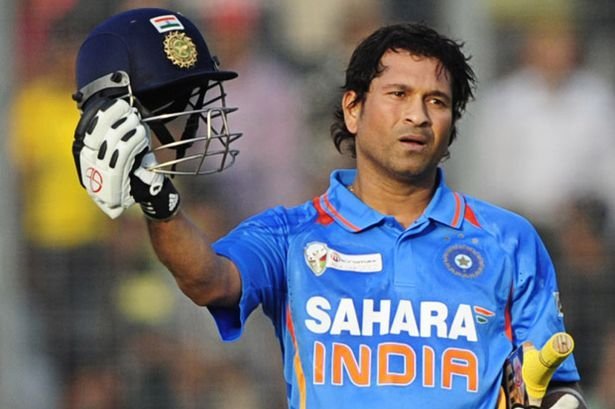 10. First person to score 200? Not Sachin Tendulkar.
Yeap! Long before Sachin blew South Africa away with his double hundred in limited overs cricket – Australian cricketer Belinda Clarke had already scored the first double century of international cricket by scoring 229 against Denmark in Mumbai, 1997.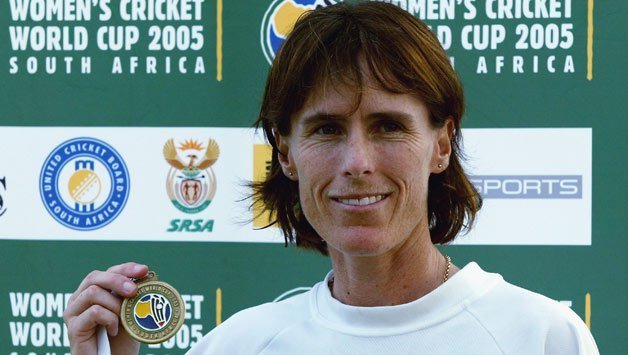 11. No active Indian Test batsman has an average above 50.
No batsman in the current Test squad for India has an average above 50. The one with the highest average is Cheteshwar Pujara with 47.11 runs per innings. Sounds foreign for a team where the batting line-up once looked like Sehwag-Dravid-Tendulkar-Ganguly-Laxman? Yeah, I think.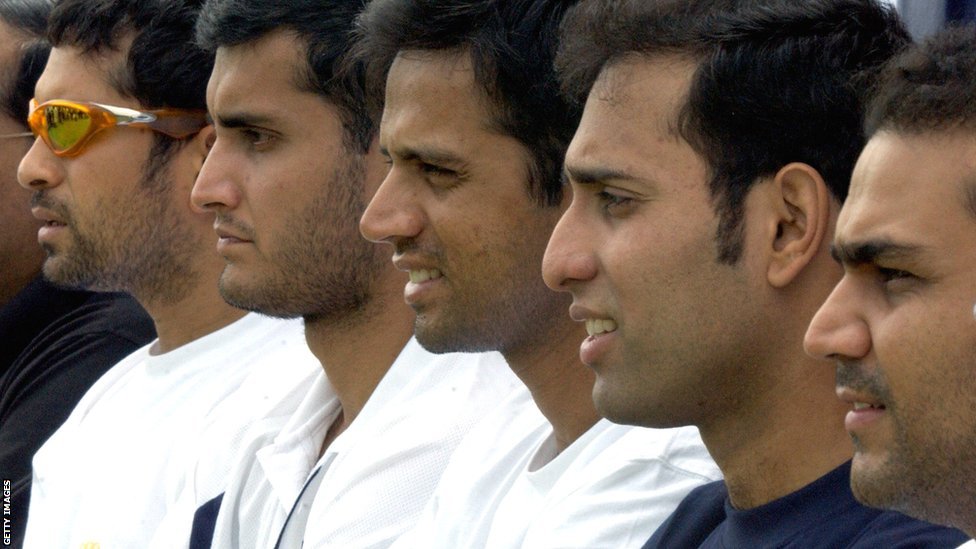 12. Hashim Amla doesn't endorse liquor.
Hashim Amla being the devout Muslim that he is, does not endorse the national team's sponsor Castle Lager which is a beer brand. For this reason, he does not get match fees except for award money, like Man of the Match or Series. Respect to the man!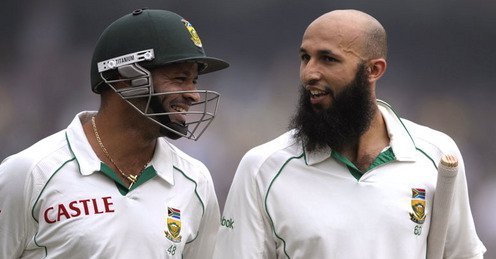 13. Debashish Mohanty and the case of the '99 World Cup logo.
Remember the Odiya bowler who opened the bowling for India alongside Javagal Srinath and Venkatesh Prasad at the '99 World Cup in England? Did you know that the logo of that World Cup was based on the action of this little-known bowler? A promising career cut short by injuries and lack of opportunities.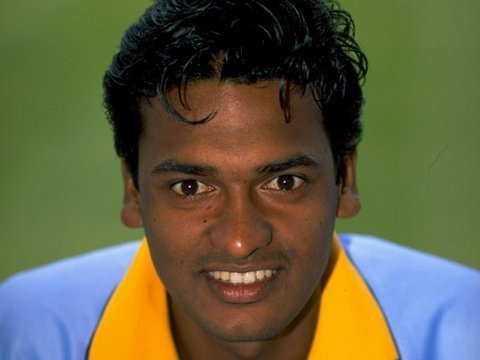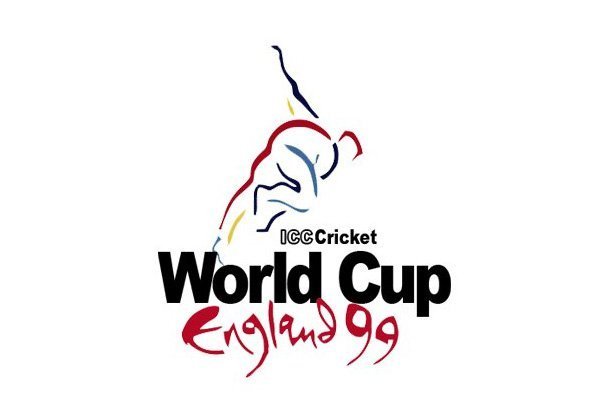 14. Sachin has the most number of 90s.
Sachin Tendulkar has been the God of an international sport for over 22 years. He owns the sport and many of its records therein. He also owns one of the more dubious records – most number of 90s in a cricket match. 28 times, he's got out in the nervous 90s.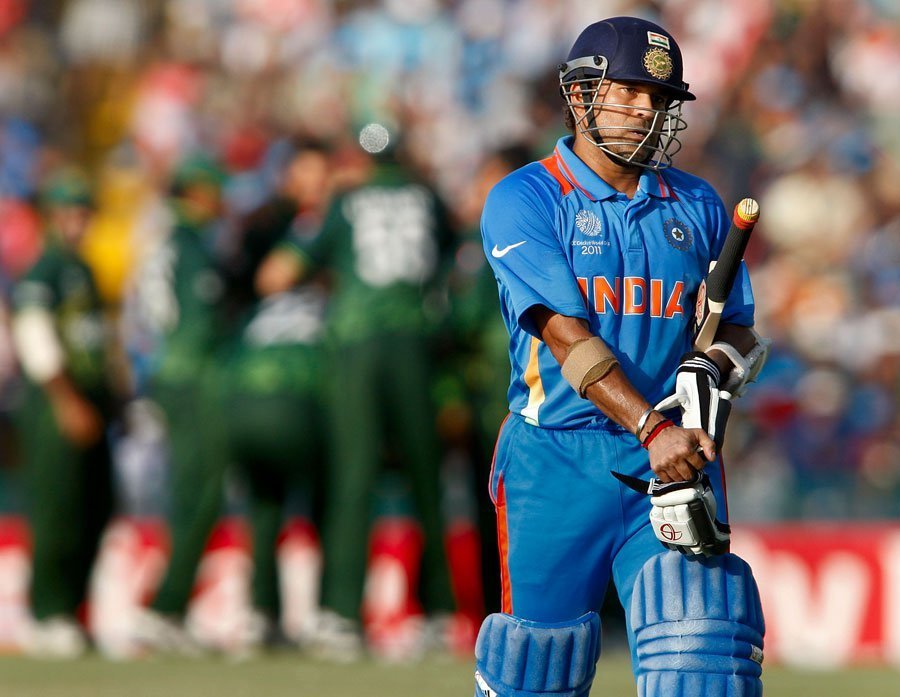 15. Jonathan Trott has never hit a six in his Test career.
Jonathan Trott has never hit a six during his career of 49 Tests for England at No. 3. Hope he comes back soon to break this record!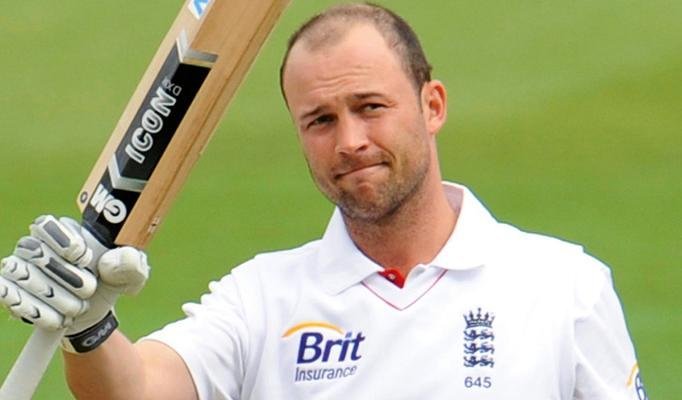 16. Sri Lanka has only beaten Australia once in a Test match. Ever.
This is true. Sri Lanka has only ever beaten Australia once in their cricketing history in the year 1999 at Kandy by 6 wickets.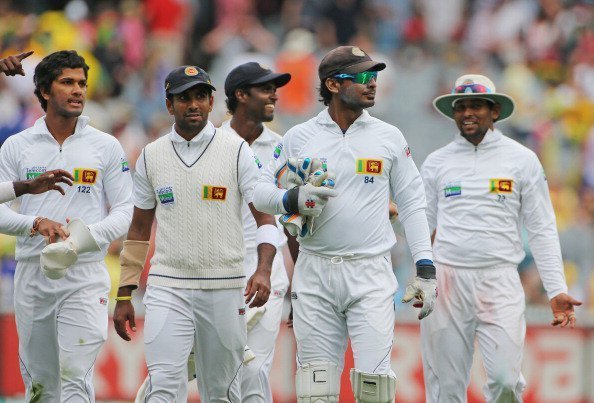 17. England is the only team to have lost a 60-over final (1979 WC final), 50-over final (92 WC final) and 20-over ODI final (2013 Champions Trophy).
England LOL!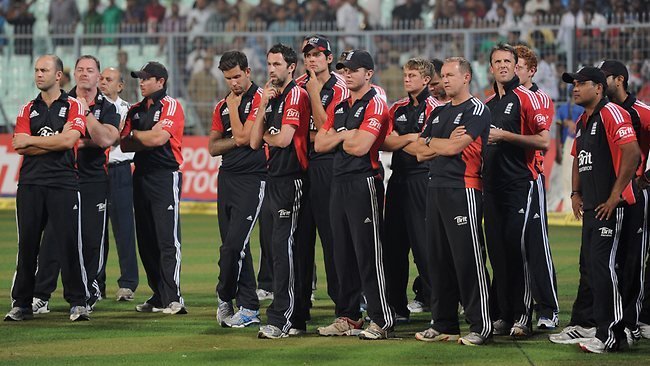 18. MS Dhoni has not scored a century outside Asia.
OMG! The man with a limited overs average over 50 has not scored a single century outside the subcontinent. Guess that explains the difference between the 2011 and 2015 World Cup campaigns?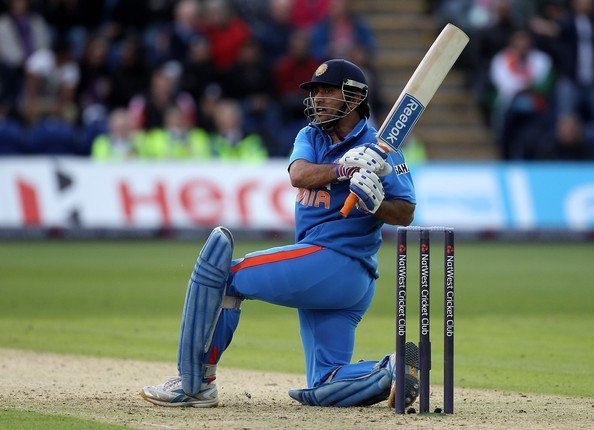 19. Brendan Taylor got paid only USD 250 for the entire 2015 WC tournament.
To put that into perspective, all Australian cricketers got an average of USD 5000 for each match at the World Cup. And this brilliant sportsman finished the tournament as the highest run-getter before the knockout stages began.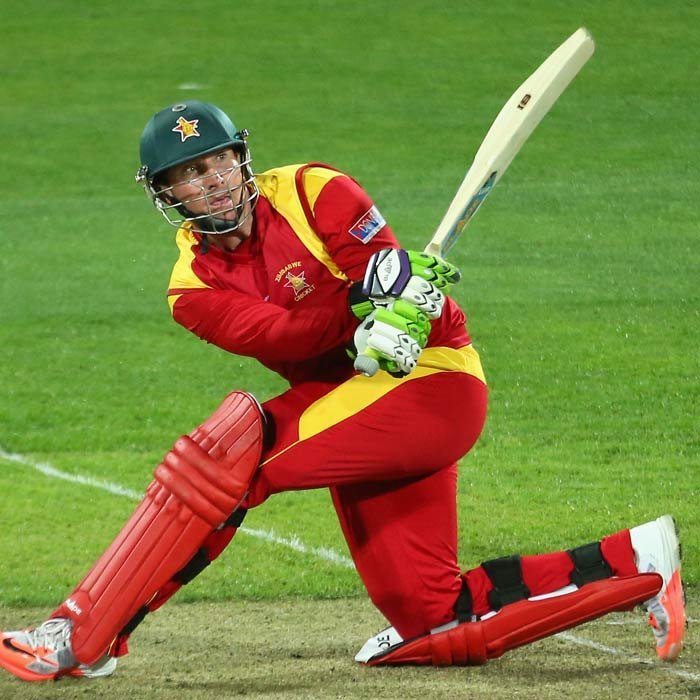 20. Adam Gilchrist – only ball, only wicket.
Gilly, as he is fondly called, has only ever bowled one ball in his entire career of International Cricket + Domestic + IPL. He bowled for the first time in his last match at the IPL for Kings XI Punjab, where he got a wicket for that very ball. What jubilance!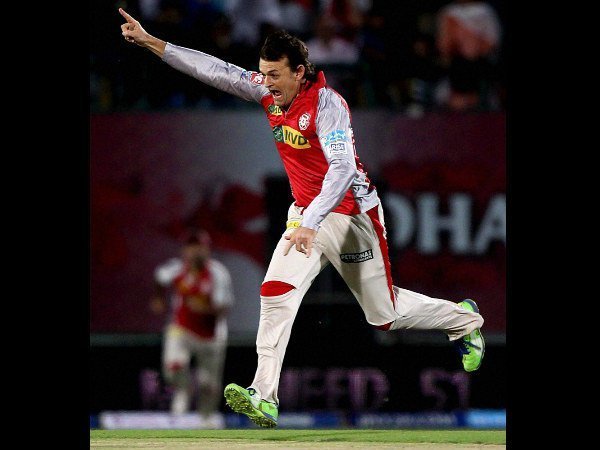 Wow! Didn't know about most of them. Did you?