Why do we watch sports? For entertainment, for thrill, but most importantly for living vicariously through athletes and getting a chance to know what greatness feels like. 
Sometimes, the athletes do us a favour and surpass every expectation. Like the guys below who played with severe injuries and didn't let physical limitations get in the way of their passion.
1. Shane Watson playing with a bleeding knee and almost winning the IPL for his team Chennai Super Kings.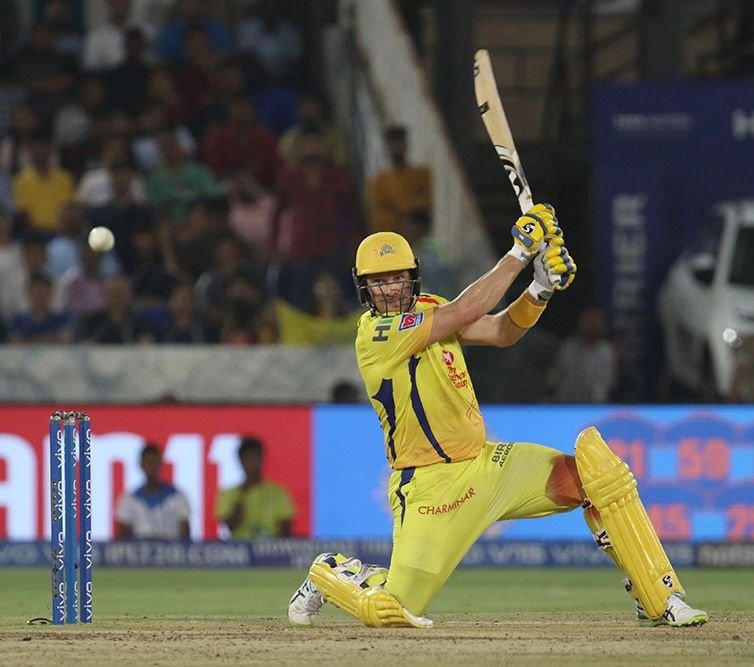 We missed it, didn't we? Not once during the match did the guy flinch or made any show of what he must have been going through. Later, he got 6 stitches which explains how bad the injury was. 
2. Anil Kumble's broken jaw – bandaged face heroics during Antigua Test (2000), which didn't just show his determination but also how dangerous a bowler he was, despite being injured. 
Kumble broke his jaw while batting against the Windies and was asked to go back to Bangalore as he had a fracture. The next day, he took everyone by surprise by walking in with a bandage around his face and bowled 14 overs – 5 of which were maidens. He also took the important wicket of Brian Lara.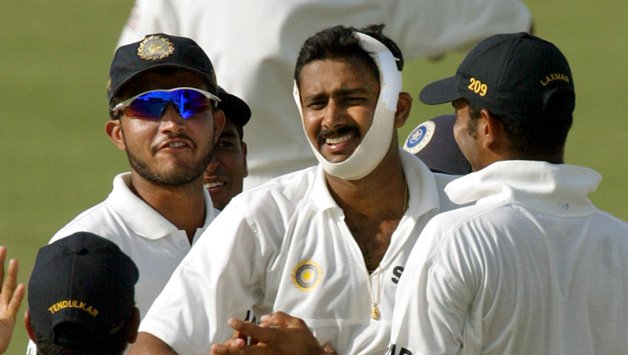 3. Yuvraj Singh playing the World Cup 2011, sleepless, throwing up and struggling for breath. He was eventually diagnosed with cancer and doctors told him he could have died during the WC campaign because of the strain he was putting on his artery.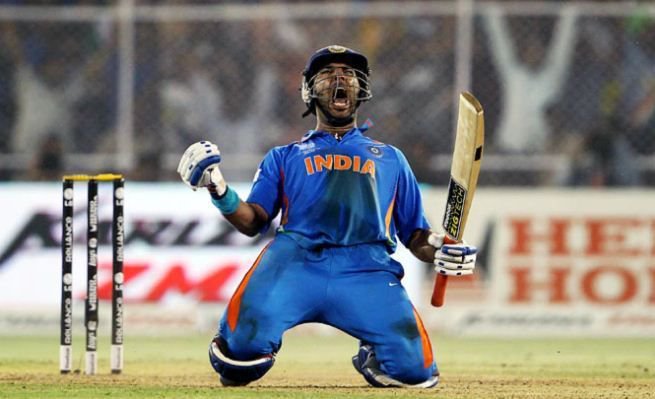 There are no words I can use to explain what this meant for cricket fans like me; what he did was a national service, a devotion of some sort. He saw India winning the final from the non-striker's end and deservingly won the Player of the Tournament award.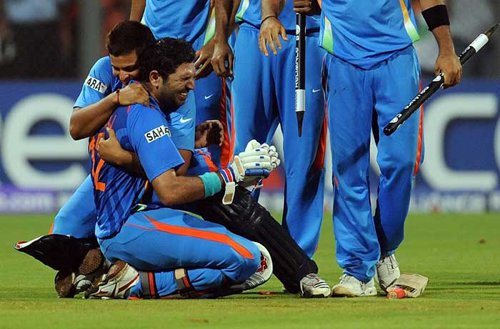 4. I think pictures have hearts and you can hear them beating sometimes. For instance, doesn't this picture of Malcolm Marshall swinging the bat with one hand speak to you?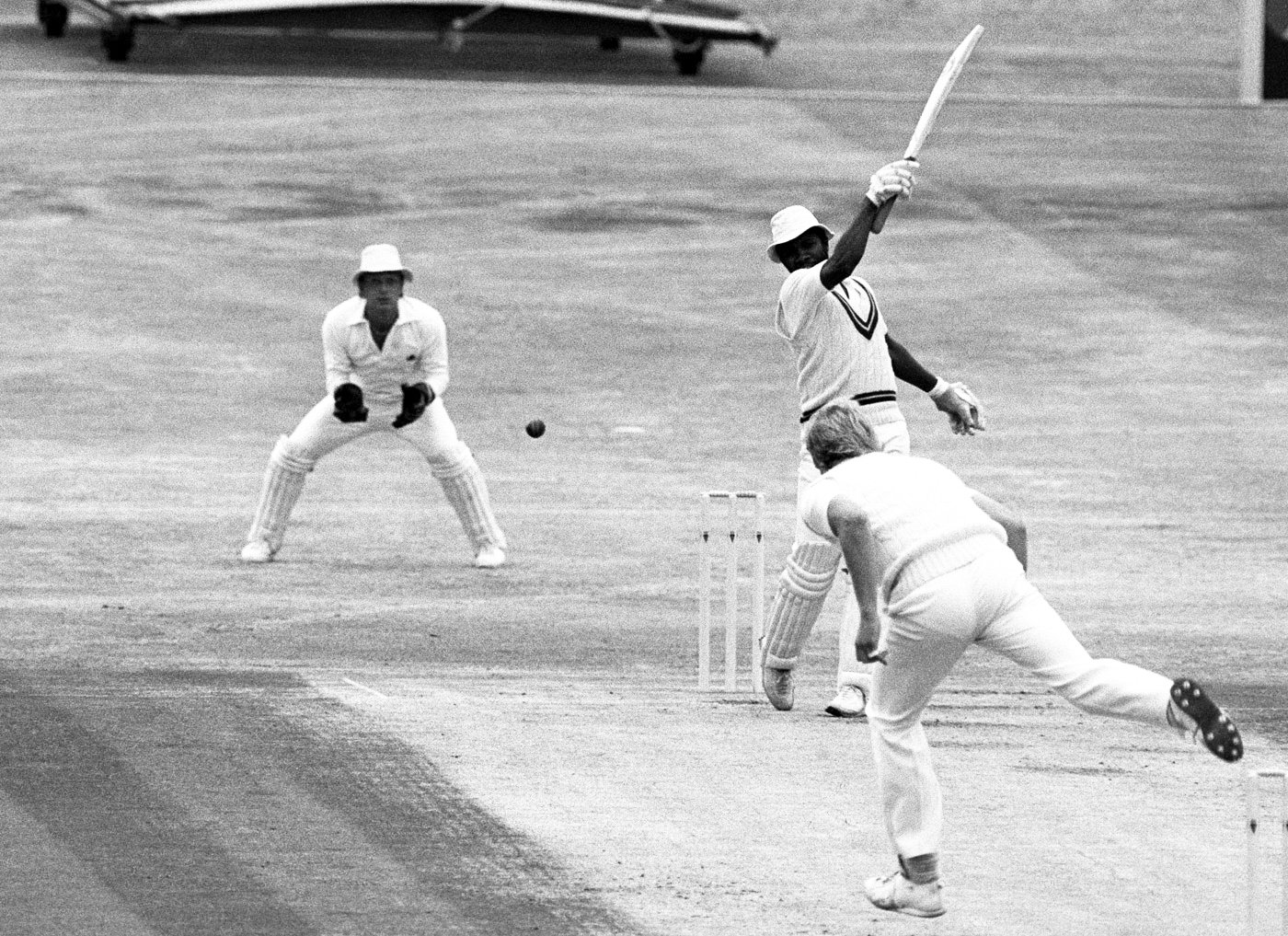 Marshall – a threat for England – broke his thumb in two places during the Headingley Test of 1984 but when the 9th wicket fell and his teammate Larry Gomes was 4 runs away from a century, he found him on the other side. Marshall also fielded and bowled for the Windies later.
5. What would you do to save your team from defeat? Bat with a broken hand in Graeme Smith's case. Having won the first 2 Tests of the 3-match series against Australia in 2009, Smith did his best to go home unbeaten.
He failed, eventually, but the memory of him batting in pain is etched in our minds. Like Marshall, he came in to bat after the 9th wicket fell and played 17 balls before he was dismissed. South Africa ended up losing the match but the winner that day was from the opposite side.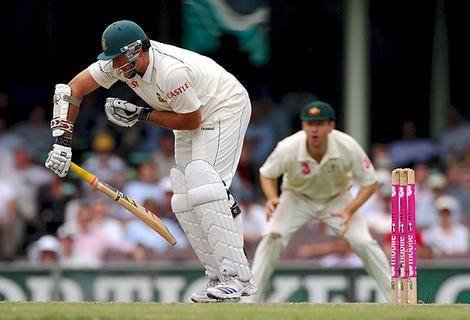 6. With that kind of speed, no one ever doubted what Shoaib Akhtar's deliveries could do. In a match against Pakistan in 2003, Kirsten was hit by his bouncer and broke his nose. However, that didn't stop him from coming back and scoring 46 runs more for his side.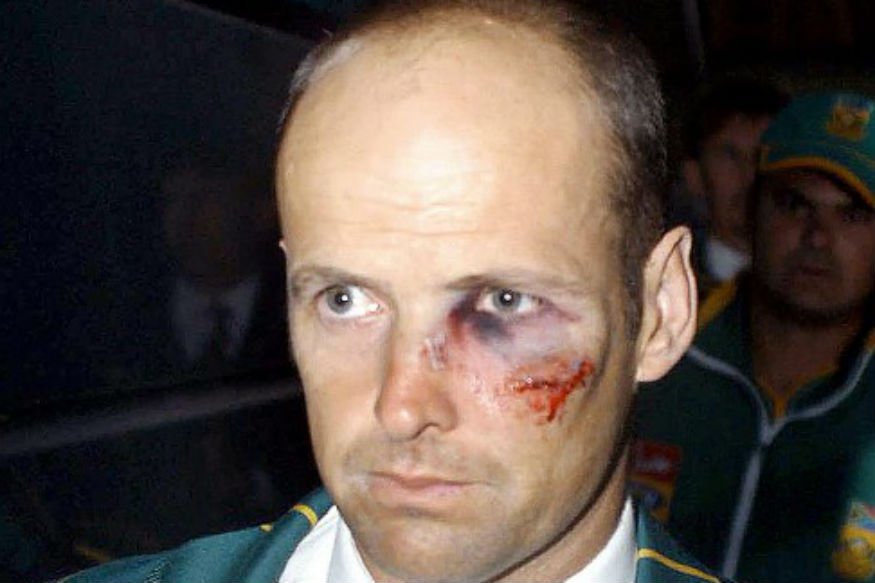 When you think of Gary Kirsten, you think of him sitting on shoulders of the Indian cricket team after the World Cup win. But he showed signs of greatness much before that when he played in unimaginable state and gave it all for his team.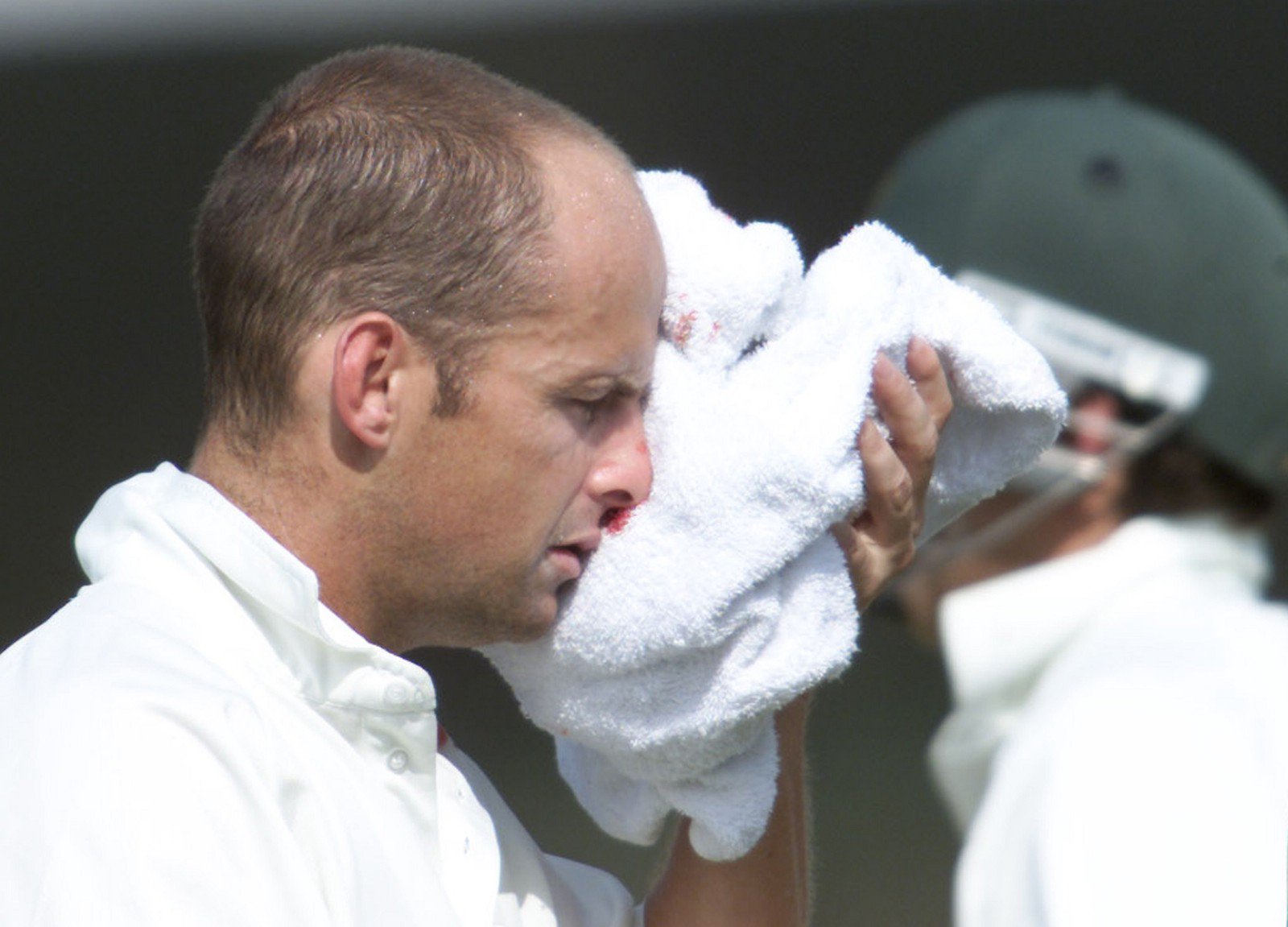 7. Bert Sutcliffe coming back from the hospital to resume his innings and scoring 25 runs in an over- a record he would go on to hold for half a decade. 
In the end of this match between New Zealand and South Africa, Sutcliffe remained unbeaten at 80.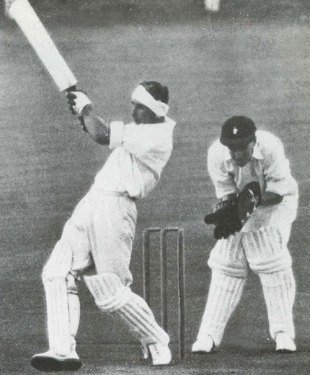 8. Bangladesh's Tamim Iqbal coming in to bat after fracturing his left wrist during the Asia Cup opener against Sri Lanka in 2018. 
The guy who had been ruled of the tournament immediately, came back to bat in the same innings. He couldn't use his left had at all and played using his right. 
Tamim Iqbal walked in at No. 11 and batted with one hand after suffering a fracture on his left wrist. WOW! Amazing courage shown by the Peshawar Zalmi opener. Brave! pic.twitter.com/pgkFCYYl7r

— SIR .. (@SirJohnRoe) September 15, 2018
Greatness comes at a cost and these guys paid their dues.