He plays on the left,
Cristiano Ronaldo is definitely one of the greatest sportsmen to have ever lived. The Real Madrid star makes his presence felt on and off the pitch. Be it his flamboyant style statements, or his ever increasing goal-tally; the Portuguese star does it all.
In 2014, a 10-foot statue of Ronaldo was unveiled at his personal CR7 museum in Funchal, Madeira, his home town. Let's just say that there was something that stood out in that statue. Something that reminded us of the Basilisk from the Chamber of Secrets.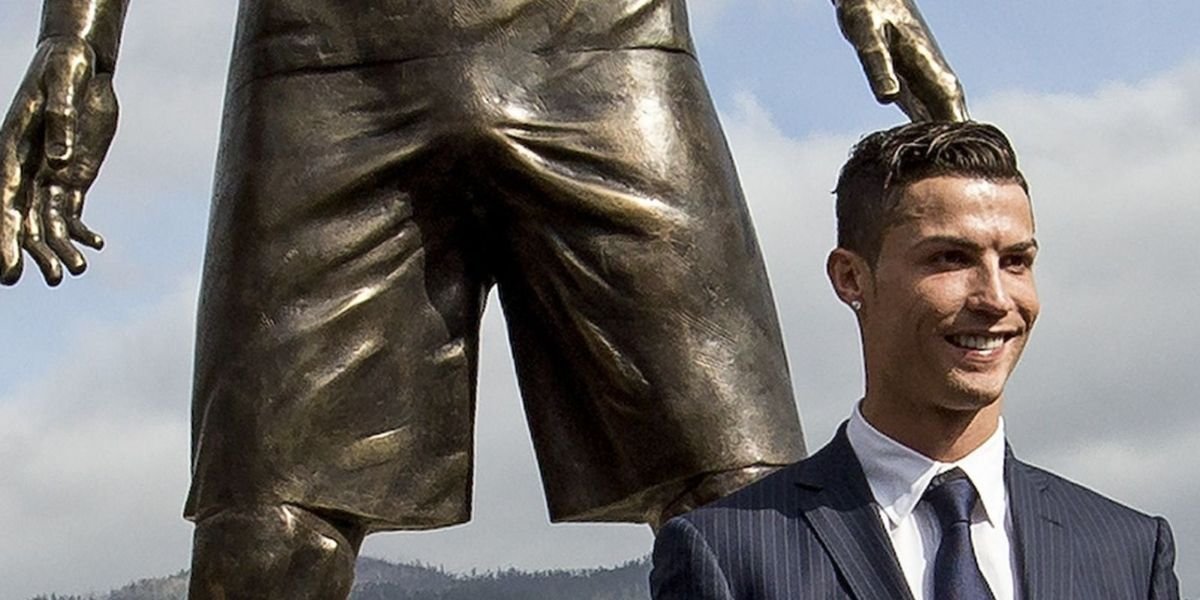 Once again, Cristiano Ronaldo's likeness has been cast in bronze on the island of Madeira in Portugal. And there's something very eerie about it. 
A bust of the Real Madrid star has been installed at Madeira International Airport, which was officially renamed Aeroporto Cristiano Ronaldo on Wednesday. I am not claiming that I understand art, but this time they've taken the term 'abstract' to another level altogether.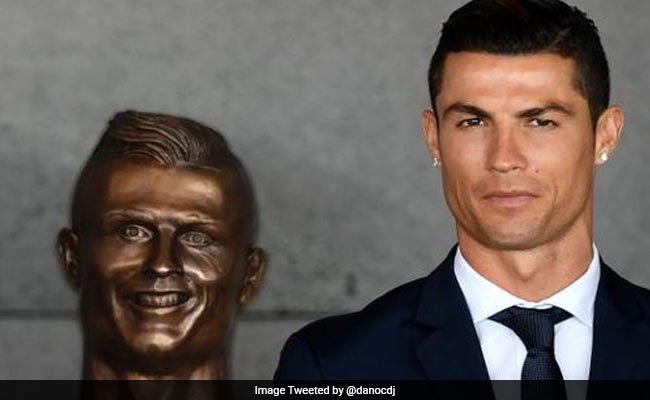 In case you were distracted by the real Ronaldo, here's a solo picture of then bust: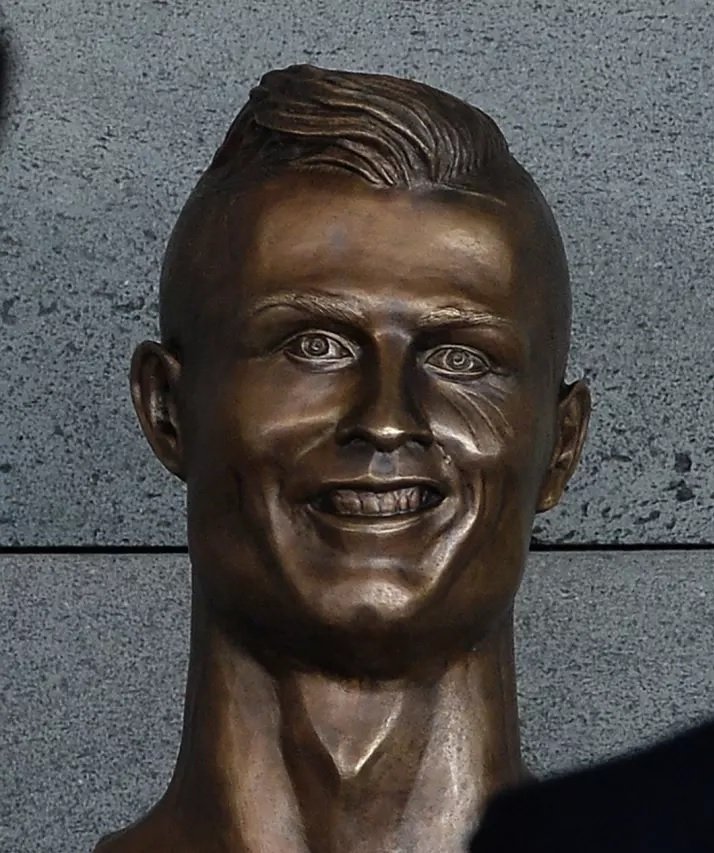 Ronaldo is just the second European footballer to have an airport named after him; George Best being the first.
Twitter definitely had a field day (this pun was just a co-incidence, I swear!) with Ronaldo's bust (this was once again an unintended pun).
Maybe third time's the charm, eh?