In the historic season of 1999, Sir Alex's Manchester United was at its very best, winning the FA Cup, English League and the UEFA Champions League. 
The squad had immense depth and one of the stars was David Beckham.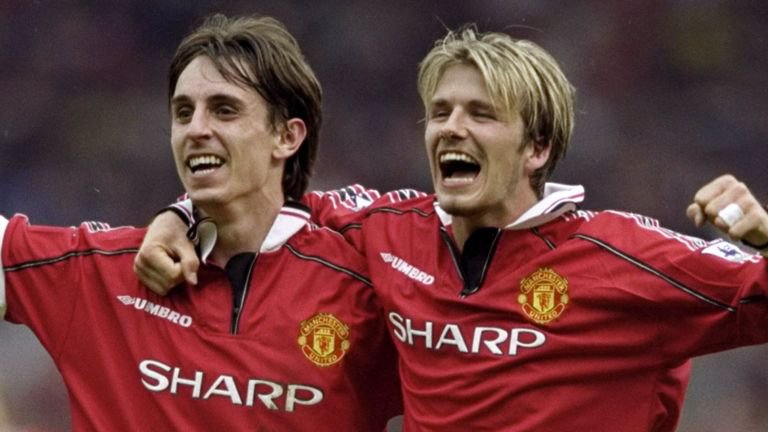 20 years later, Beckham was back doing what he does best, whipping in those long-balls, making them zesty runs from the right and of course, scoring at the Stretford End in some style.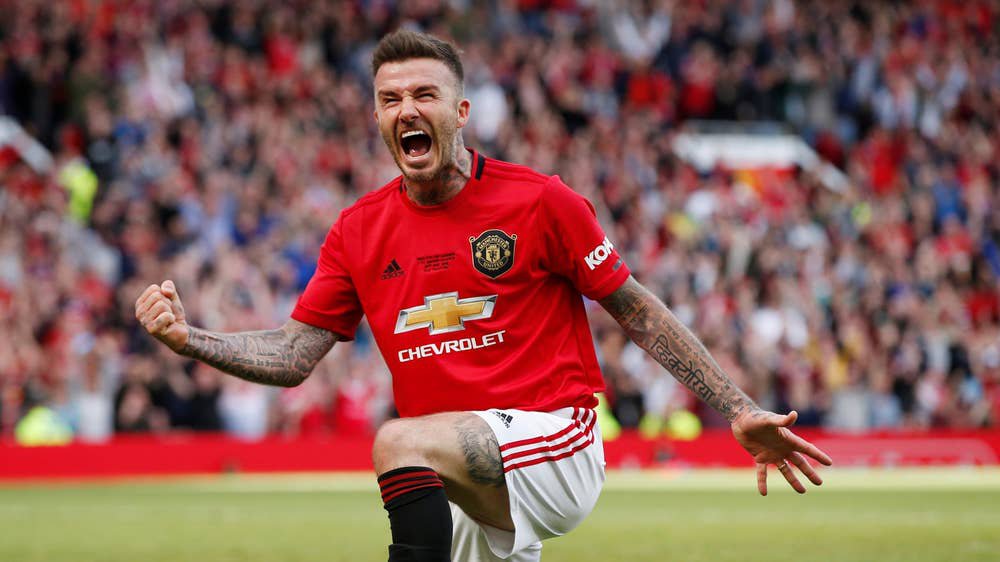 Last night, United played Bayern in a celebratory game of honour that historic treble winning season. And the ecstatic Old Trafford crowd couldn't be contained, as United demolished Bayern 5-0.
The icing on the cake was the fifth goal, David Beckham's of course.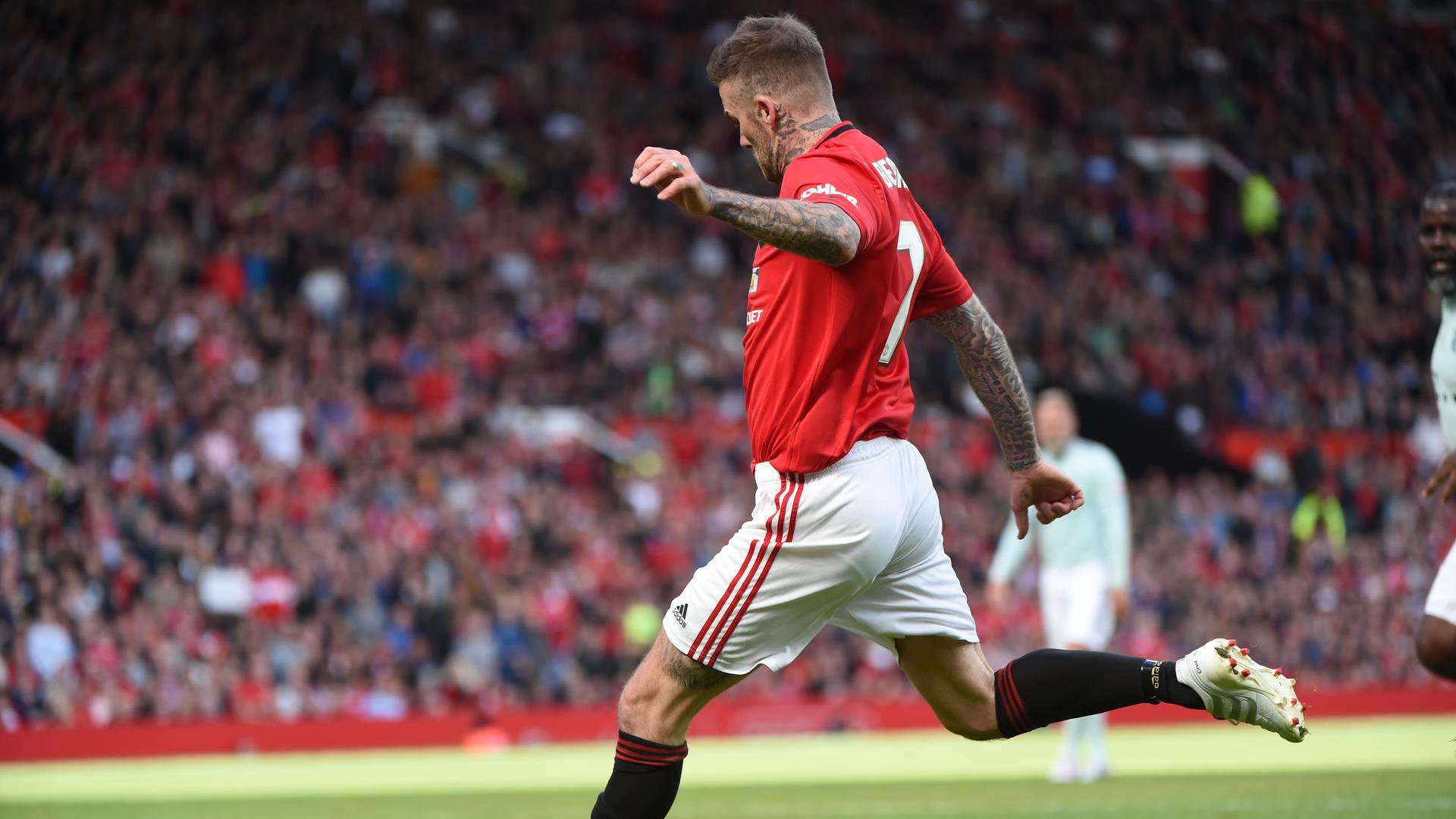 It felt like the treble winning squad of 99′ never left Manchester United. Even Sir Alex Ferguson was there to watch his former players take to the field to commemorate the famous final in 1999.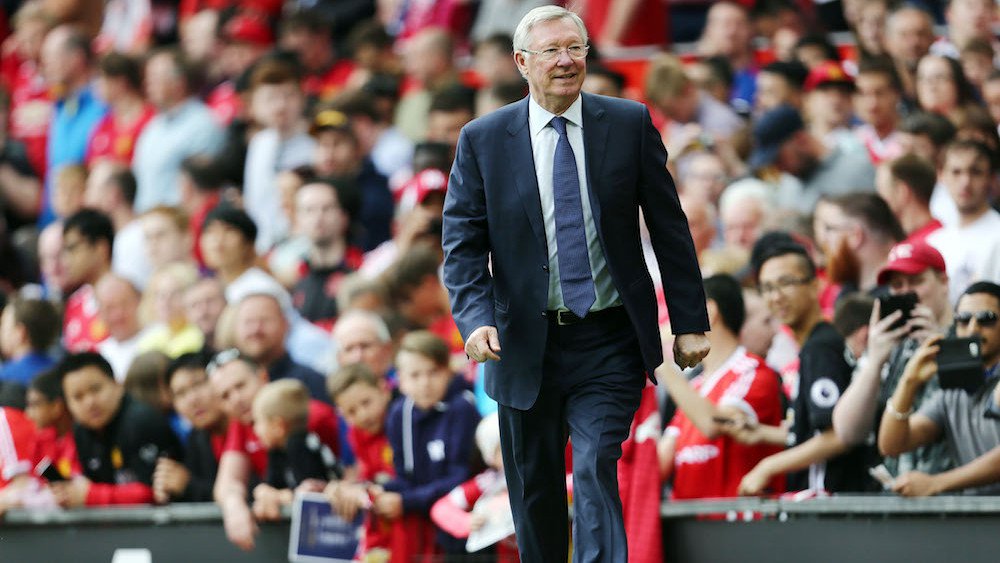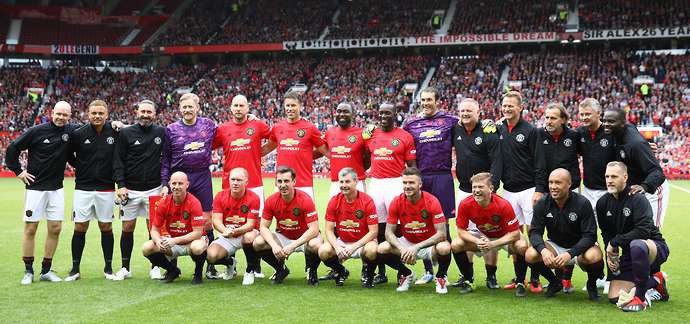 Twitter went down history road to celebrate one of the most iconic faces in English football. 
The OT crowd couldn't control the excitement when Beckham finally got his reward, scoring in the dying minutes with some crazy footwork on display. 
Sign him up already! 
One more time won't hurt, surely! 
If that wasn't enough, the other four scorers Ole Gunnar Solskjaer, Dwight Yorke, Nicky Butt, and Louis Saha, ensured the nostalgia was in full supply.
All in all, a bittersweet time for United fans, who remembered the Red Devils of old and the dominant force they once were under Sir Alex Ferguson.