David Warner says he remains good friends with Virat Kohli despite a bitterly fought Test series which ended with the Indian captain saying that he was no more friends with the Australian cricketers.
Warner had a chat with Kohli during the IPL inaugural ceremony.
"Ya. I had a chat with Virat. We are still friends, thankfully. I had a text conversation with him which is very nice of him," said Warner.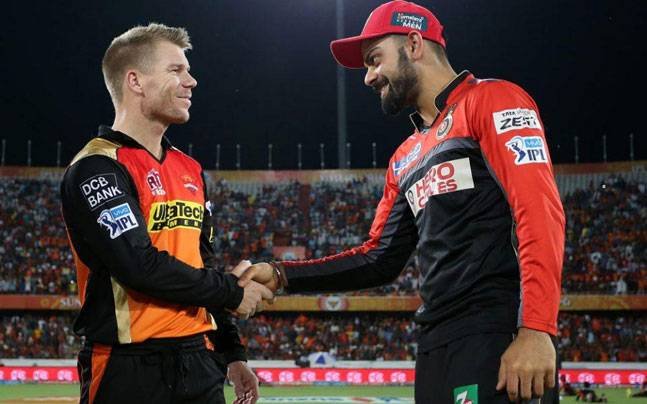 "As we all know, we all got jobs to do. You guys (journalists) write, right or wrong. We players… That's how the game is. But, away from this, we are still very good friends," the Sunrisers Hyderabad captain.
Against the backdrop of sparks flying during the recent tour of Australia to India, Warner was asked whether he got a chance to have a chat with Kohli.
"Sometimes on the field, we can take it too seriously and for the emotions for the next hour, we might be thinking they are not going to be anymore this and that, but for us, we are all going to be friends, everything is taken care.
"It's a friendly environment, especially IPL and world cricket. We just love playing the game and making sure everyone is smiling," he said.
Feature image source: BCCI