News emerged this past week that two-time Wimbledon champion Petra Kvitova will need at least six months' rest after her left hand was badly cut in a home invasion. 
A spokesperson for Kvitova estimated that the world number 11 would not even be able to grip a racket for at least three months while she recovered after fighting off a knife-wielding burglar at her home in the eastern Czech town of Prostejov on Tuesday. A day after that she had a four-hour operation performed on her injured hand.
But all that has not deterred her one bit.
Much like the fighting style of her game, Kvitova on Friday said she was confident of making a full recovery and returning to the court after a truly horrible incident.
In a statement released in the aftermath of the attack, the 26-year-old said she was "shaken, but fortunate to be alive" as support flooded in for the world number 11.
She subsequently underwent a four-hour operation to repair tendon and nerve damage and has been ordered to rest for at least six months by her doctor.
"I'm happy to tell you I'm feeling well," Kvitova told reporters in Prague following her release from hospital.
"Yesterday morning, during a session with the doctor, I was able to move the fingers on my left hand. This to me is the greatest Christmas present I could have wished for."
"While what happened to me was very scary, I do not see myself as a victim, I do not feel sorry for myself and I will not look backwards."
"I will use all my energy to focus on my recovery, and will do everything I can to return to the sport I love as soon as possible."
The identity of her assailant remains unknown, but Kvitova was swift to thank all those who had offered their support and comfort following her harrowing ordeal.
"The medical staff, police, my family and my team have all provided me with amazing support in this difficult situation.
"I want to thank each and every one of them for the important part they have played in the past four days."
She added: "I have been overwhelmed by the flood of messages and love received from the tennis family, fans and public: thank you."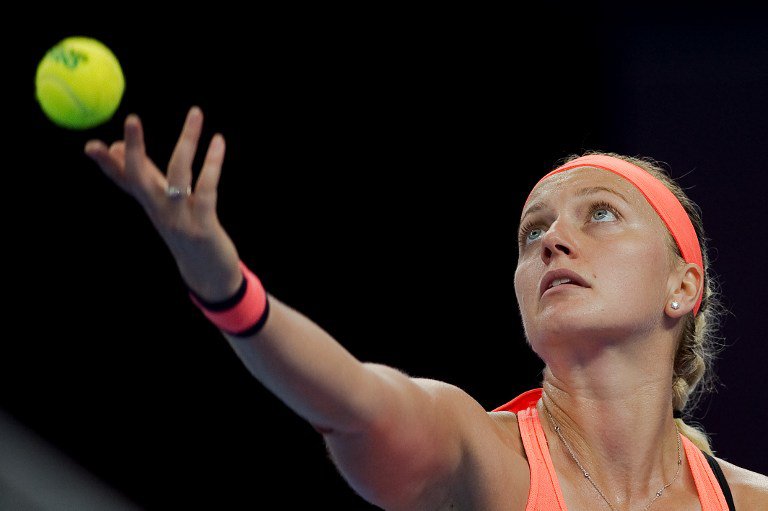 The former world number two, who helped her country win a fifth Fed Cup in six years last month, will miss January's Australian Open in addition to the French Open from May 28-June 11, while her participation at Wimbledon in July remains uncertain.
Just hours before the attack, Kvitova had pulled out of the Hopman Cup in Perth starting on January 1 due to a stress fracture in her foot.
She said she hoped to start next year at Sydney on January 8 to warm up for the Australian Open — a plan since shelved as Kvitova begins her cautious road back to full health.
Wish you the best of luck, Petra!