History is littered with idiots making dumb decisions.
In 1962, Decca Records declined to sign The Beatles because "guitar groups were going out of fashion".
Both Napoleon and Hitler quickly realised that invading Russia wasn't a smart thing to do.
The US Government once introduced prohibition.
England won the toss at the Gabba in 2001 and chose to field.
All were ridiculously daft choices. But none reach the levels of arsehattery that James Anderson nailed yesterday.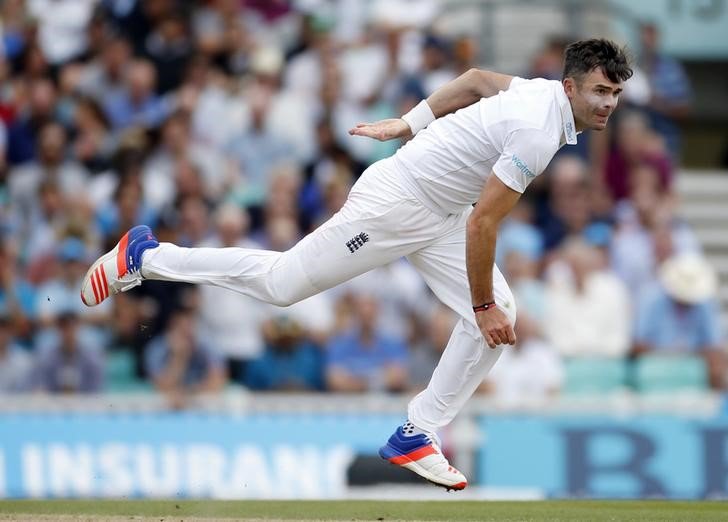 In a post gameday interview, that guy known as Jimmy, who averages a pedestrian 35 with the ball outside of the UK, stated that the Indian pitches do not exploit or reveal Virat Kohli's "technical deficiencies".
Now, I'm all for a good sledge. Nothing is more important in cricket than the mind games. And being macho with verbal bravado is one way to display it.
But Anderson is neither macho nor a great sledger. In fact, he's so bad at it that out of frustration, he once shoved Ravindra Jadeja in the corridor leading to the change-rooms. Even that was reported to be done with the force more of a falling feather than an anvil.
For the record, Kohli averages over 125 in this Test series to date, and had just walked off Wankhede with 235 to his name. These are the numbers of a guy who probably doesn't have technical deficiencies. Well, none that a mediocre bowler in India would be able to identify, let alone exploit.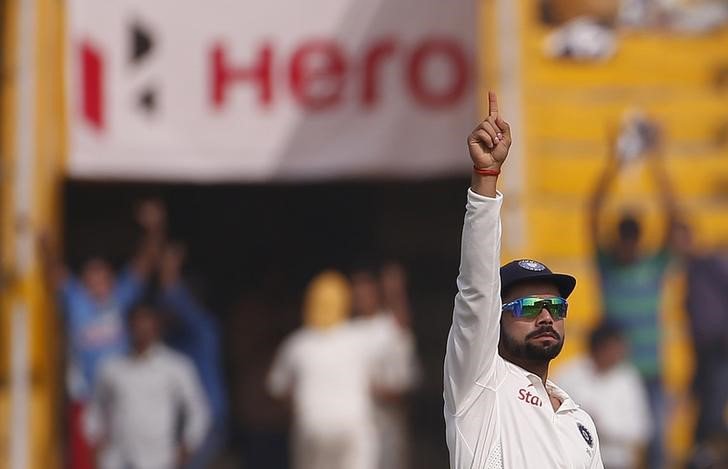 In return, James Overattedson's "technical deficiencies" are quite visible. A series total of four wickets at 53.50. A strike rate of 118.50. That's a wicket every 20 overs. Why is he even in the team with a production output like that?
For comparison, of the nine bowlers that England has used this series, only all rounder Chris Woakes has a worse strike rate than that.
But Overratedson didn't stop there. He said that R Ashwin and Jadeja were not that difficult to play.
Yet, this Jimmy character has batted 6 times so far, with an average innings lasting only 5 balls. Does Anderson even know the definitions of the words that he is using or what they mean? Probably not. Clearly not. Actually no.
For completeness, Ashwin and Jadeja have taken 43 wickets between them in the four Tests to date. That sounds like a lot to me.
So James. Here's a life lesson for you.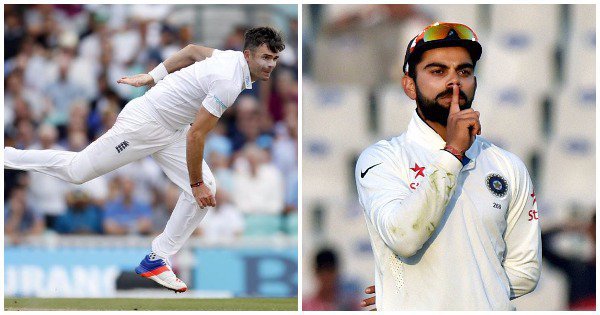 Sledge all you like. Hell, even shove blokes down a corridor if that is what gets you off. But back it up with something. No, not that effeminate wicket taking celebration you have when you jump up like some ballet dancer in Swan Lake and flap your jazz hands.
Back it up with wickets. Or maybe even runs. Or, if you are even somewhat intelligent, perhaps not speak stupid untrue words about the only guy in history that simultaneously averages over 50 in Tests, ODI's T20Is, First Class and List A matches.
It is clear that Virat Kohli isn't overrated. He's doing things other than loosely mouth off. What are you currently contributing champ? 
Follow Dennis Freedman on Twitter @DennisCricket_
Feature image source: Reuters and BCCI