A champion manager from offshore arrives in England for the first time with a wealth of tactical knowledge, unforgiving discipline and a knack for winning. The gaffer drills his players into believing in his philosophy, builds a cohesive unit and then takes the team from London on a journey to the Premier League title with ruthless superiority.
The above paragraph could very well be mistaken as a summary of Antonio Conte and his Chelsea team's incredible journey to the top-flight title which they clinched after a hard-fought 1-0 win against West Bromwich Albion. But the words can easily be used to describe ex-manager Jose Mourinho's first title win in 2005 – the one which started it all.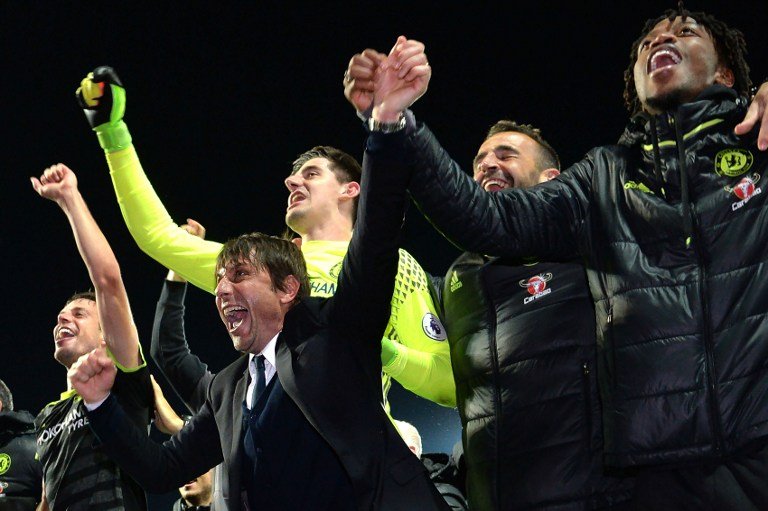 Chelsea's first title win in the Premier League era under the Portuguese tactician and the fifth victory under the Italian stallion bear a lot of striking similarities. From both coaches delivering the title in their debut campaign to the manner in which the football club has won the trophy in a ruthless manner.
Conte repeats Mourinho's debut season wonder
Only nine managers have won EPL titles in its 25-year-old history. Very few have done it in their debut season. Conte and Mourinho both belong to that category.
Both the managers arrived at Stamford Bridge after winning league titles in their last season as club managers. While Mourinho was up against established names like Sir Alex Ferguson and Arsene Wenger, Conte's appointment was overshadowed by Pep Guardiola and Mourinho's arrival in Manchester.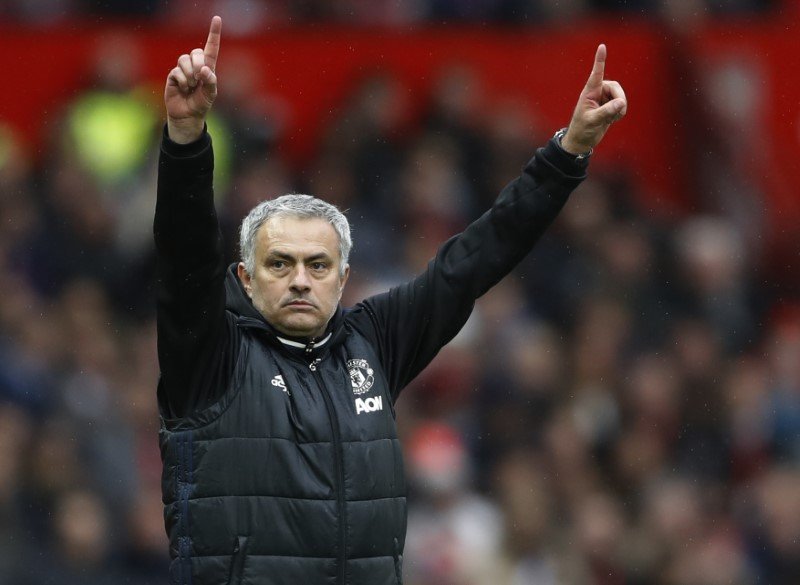 Both the managers are very different in the way they setup their teams but it's their tactical astuteness that gives them a clear advantage over their rivals. 
The similarities don't end there. Both managers are well known for their touchline antics and the manager's chair in the dugout would have hardly depreciated in their first year at the club as they barked orders from the touchline.
Statistical similarities
In the 2004/05 campaign, Chelsea collected a record 95 points from 38 games – and with two games to go this season the Blues can aggregate 93 points if they win their remaining matches.
In Mourinho's first season, Chelsea registered a record 29 victories. They have already won 28 games this season and are in a position to better the record.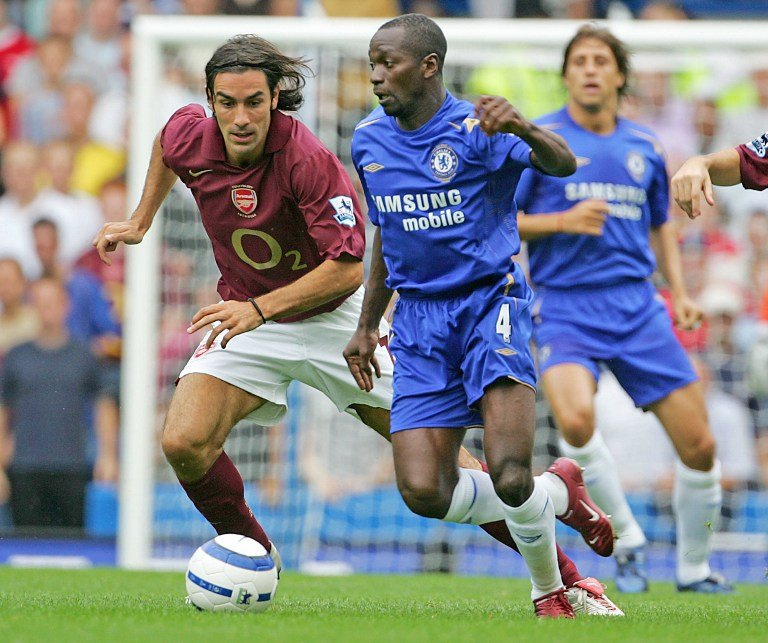 They lost only once in 2004/05 season, while this season they have drawn three games and lost five matches – but the Premier League has become much more competitive in the last 12 years.
Every winning side needs a talisman
All the great teams are built on a cornerstone – a player who is above the pack. If it was Frank Lampard in 2005, Eden Hazard has played that role for Chelsea this season.
Hazard successfully shrugged off the poor form that haunted him last season and has scored 15 goals for Chelsea this campaign. That's second only to Diego Costa – who has scored 20 league goals.
In Mourinho's 1st season, Lampard was the team's highest goal-scorer with 13 strikes. Eidur Gudjohnsen and Didier Drogba chipped in with 12 and 10 goals respectively.
Kante is the new Makelele
The presence of French midfielder Claude Makelele in Mourinho's title winning team had a profound impact on the season's outcome. Sitting in front of the back four, the diminutive defensive midfielder thwarted every attack allowing Chelsea to dictate terms in almost all of the games.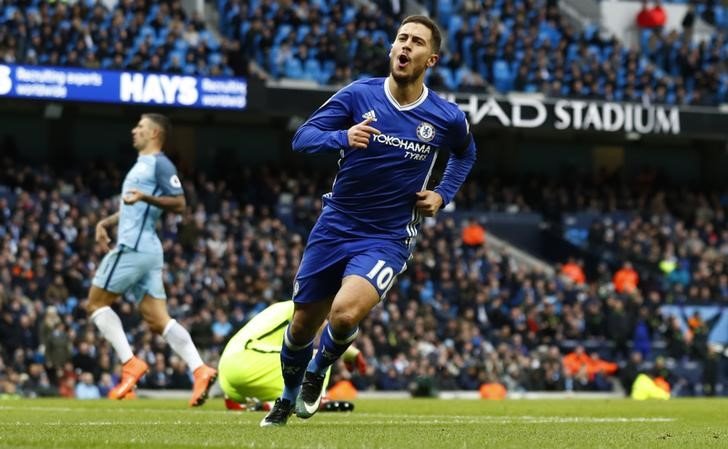 Another Frenchman has done the same this year. N'Golo Kante, who is exactly as tall as Makelele(5'6″) – has played a similar role for Conte. Even though his style of play is a little different to that of the French legend and he prefers to go forward more often in comparison to Makelele, it is his interceptions that have been central to Chelsea's success.
Kante's work-rate and ball winning ability has worked as an added cushion for Chelsea allowing them to successfully implement 3-4-3 formation in the league.
WBA game had the feels of the Bolton match
Chelsea beat Tony Pulis' side last night to clinch the title. They needed three points to secure the title and the all-important 82nd-minute goal by Michy Batshuayi sealed it.
In 2005 they had to go through a similar test in the shape of Bolton Wanderers. Managed by Sam Allardyce, Bolton were famous for their physical and defensive football. Chelsea went into the game knowing that a win would secure the title.
Similar to WBA, Big Sam wasn't ready to serve the title on the plate. Bolton made it extremely tough for Mourinho men's until the 60th minute when a Lampard strike broke the deadlock and Chelsea's long wait for the title. 
Feature image source: AFP