Rafael Nadal's decision to opt out of the opening match remained shrouded in mystery with Captain Conchita Martinez and Feliciano Lopez coming up with completely different versions.
While it was communicated to media minutes before the match that Nadal wont be able to play due to a stomach bug, Lopez said at the press conference that the 14-time Grand Slam champion had a wrist issue.
Later after the second singles, Conchita addressed the media and contradicted Lopez by saying that he indeed had a stomach bug.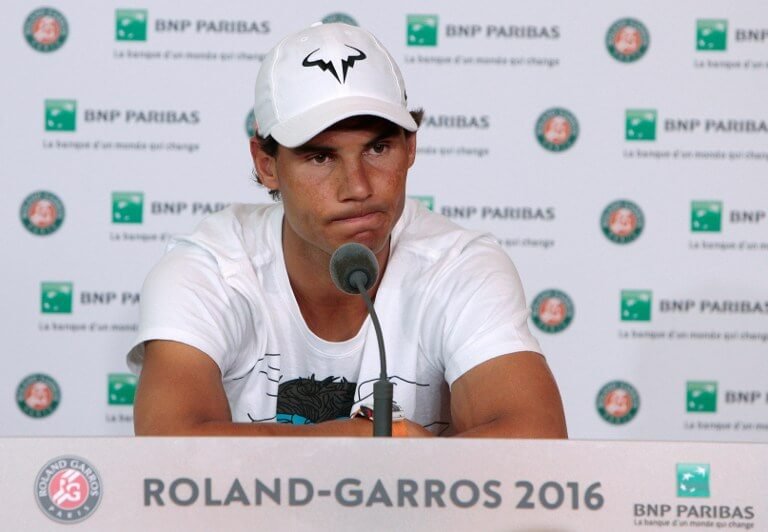 "He had a stomach ache after lunch. He was not feeling too well and we didn't want to risk it. He is being taken care of by the doctor and it all depends on how he recovers. We will work with the doctor and only tomorrow we will know if he will be playing the doubles," Martinez told reporters.
After being pressed by media again, she said: "It was definitely stomach bug. Wrist has been an issue but it has been progressing well."
Earlier after the opening match, Lopez said that Nadal is still recovering from a wrist injury and was not completely sure of playing in the first match and that the team was aware of this development for the last week.
"We knew during the week that I might play the tie instead of Rafa as he was not 100 per cent sure if he will be up to for the tie. We spoke last night about it and till the last moment he was not 100 per cent sure. So I had an idea so it wasn't bothering me," said Lopez, who turned up in place of Nadal and defeated Ramkumar Ramanathan 6-4 6-4 3-6 6-1 to give Spain 1-0 lead over India in World Group play-off.
"Rafa has been struggling with his wrist for last 2-3 months, he didn't want to take risk. We talked with the captain and decided it was the right decision that I should play. There is a good chance that he might play tomorow either with Marc or with me. We are confident that he will play this weekend.
"Rafa is okay, nothing serious. He didn't have any stomach upset. He was playing in the US Open with the same wrist issue. It is getting better and better but still it is sometimes painful. We still have 2 days of competition. So he might play one of these days," he added.
The hype around Davis Cup tie between India and Spain reached a crescendo after Nadal was named in the squad and a 4000-capacity crowd had turned up at the R K KHanna stadium to watch the legend in action but the last moment pull out left the fans disappointed here today.
Feature image source: AFP