If hockey was cricket, which it sadly isn't, Dhyanchand would've been as revered as much as Sachin Tendulkar and Dhanraj Pillay would've been as talked about like Virat Kohli. 
Dhyanchand was more of a quiet person, and of course, the greatest player to ever play hockey. Just like Sachin and cricket. Both men spoke with their skill. On the other hand, Pillay belonged to a later generation. A man who had aggression within. Someone who would speak his mind. Someone who may have garnered criticism, but was a magician on the pitch. A powerful man fueled by skill and passion. A lot like Kohli. But apart from this, they draw no other parallels.
We remember our men with the bat, but we forget the men who made magic with hockey sticks. Especially men like Dhanraj Pillay. Tell me, will we ever forget Kohli?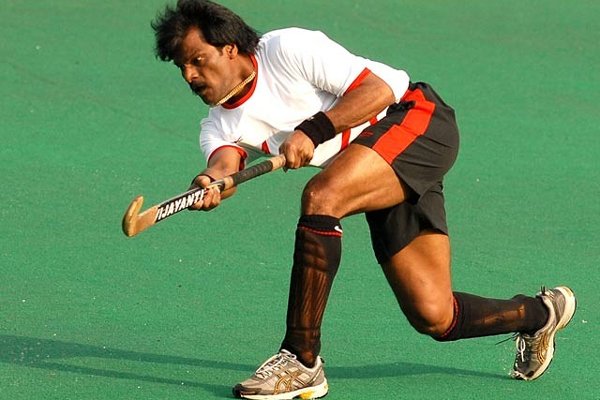 If India ever did produce a magician after Dhyanchand, it was Pillay. He came from a very humble background. His father was a factory worker. Money was a scarce resource. So Dhanraj would practice with old hockey balls and broken sticks, mending them with tape and gum. 
He was always a man who would make do with minimal resources. Who would know that with such bleak opportunities, he would become one of the greatest we ever saw? Only if we bothered watching, that is.
His habit of making something out of nothing, and keeping things simple allowed him to play from 1989 to 2004. The longevity of his career is outstanding, outshone only by his skill with the stick and ball. Something he showed at the 1994 World Cup in Sydney. He left audiences in awe and was the only Indian to be included in the World XI.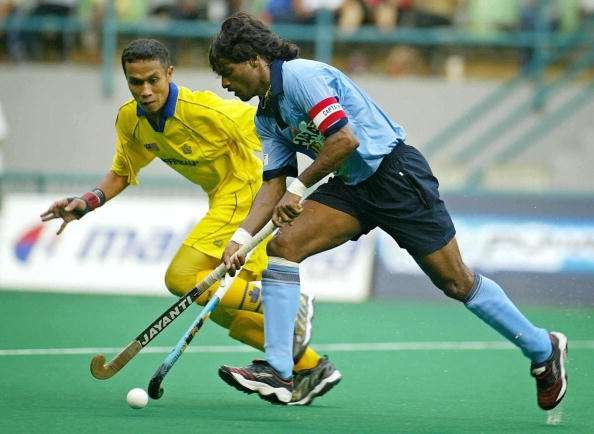 There is a lot to know if you want to understand the greatness of the man. But the fact that we never tried has diminished his legacy significantly.
It was 1998. Dhanraj Pillay and his boys were coming back after a triumphant Asian Games in Thailand, our first gold in 32 years. He was the highest scorer of the tournament. Expecting a heroes' welcome, they landed in India to no reception whatsoever. 
Imagine that happening with cricket. You can't, because it won't. 
He is the only hockey player in history to have played 4 World Cups, 4 Olympic Games and 4 Champion Trophies. The Asian Games Gold in 1998 came under his captaincy and so did the gold meals in the 2001 Champions Challenge and the 2003 Asian Cup.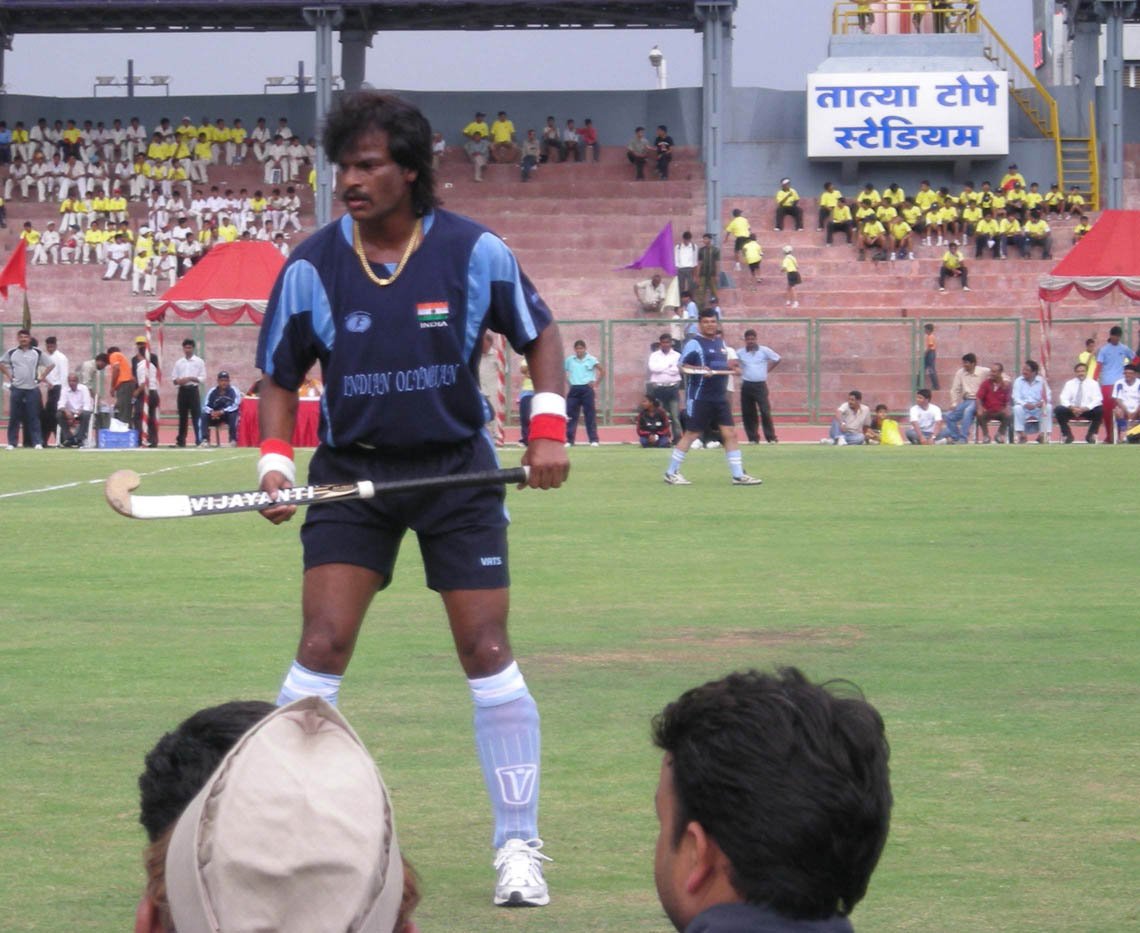 During Dhyanchand's reign, India were feared. After him, it was Pillay who shouldered the burden. He did everything he could. He represented the country a staggering 339 and found the net around 170 times. I say around, because there is no official record of the goals he scored. Another glaring example of how the sport and one of its greatest remained ignored. 
It was beautiful watching him play. He would beat defenders so effortlessly and take them out of the game, many a times selflessly setting his teammates up for an open goal. Few read the game like he did. His time abroad with different clubs gave even more ammo to this veteran's artillery. And he fought long and hard for India using the experience.
He played his last game at the 2004 Athens Olympics. He was taken off after just 98 seconds. For all the fans watching to catch a last glimpse of the man who had carried Indian hockey for so many years, it was a shock. But we won't remember would we? There is a video of him tearing up mid-interview after the game. 
A man who was the strength and backbone of the sport in the country, looked helpless and heartbroken, in tears.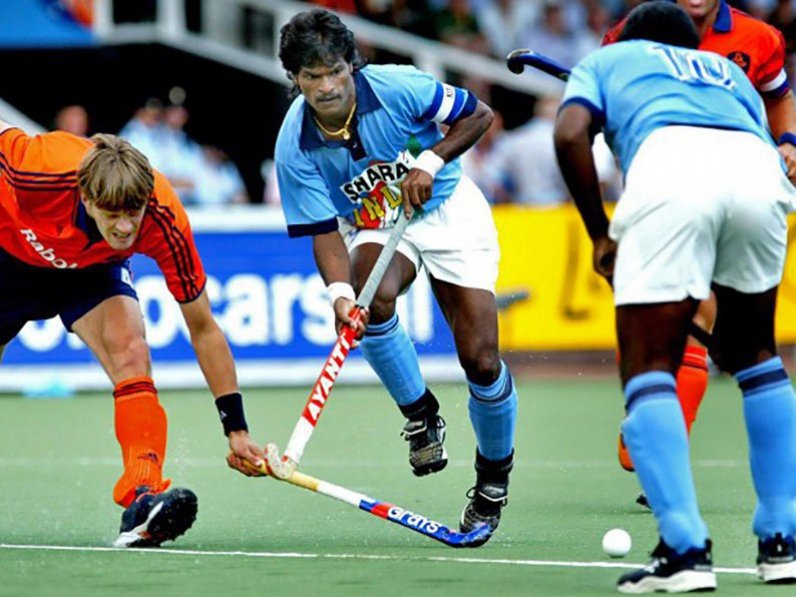 It was the most embarrassing end to the most marvellous career. 15 years, 339 matches, 170 goals, all forgotten. In his mind, they did it to humiliate him because he spoke up against the federation and that they wanted him to remember the moment forever. Sadly, he still carries the memory. They retired him before he could do it himself.
What more could he have done? It's just sad. He will always remember the moment they broke his heart and we don't even bother remembering him. And you know what's even worse? He still dreams of India winning an Olympic Gold. For a country that barely remembers him, he still wants what's best for her. 
We have somehow managed to forget that a few decades ago, the best thing to happen to us was Dhanraj Pillay.