Imagine a Test team without Virat Kohli – the skipper. Can't, right? And maybe it would have been impossible for the Indian selectors to eventually ignore him, but if there was one match which sealed his place in the XI, it was the one in Perth against Australia in 2012. 
Kohli was struggling for form – in the first Test of the series he had scored 11 and 0. When the series moved to Sydney for the 2nd Test, he failed again – with scores of 23 and 9. It was before the 3rd Test that a difficult call had to be made: drop him or back him. 
And this is what happened, according to Virender Sehwag:
Selectors wanted to play Rohit Sharma instead of Virat Kohli at Perth in 2012. I was vice-captain and MS Dhoni was leading the team, and we decided that we have to back Virat Kohli, and the rest is history.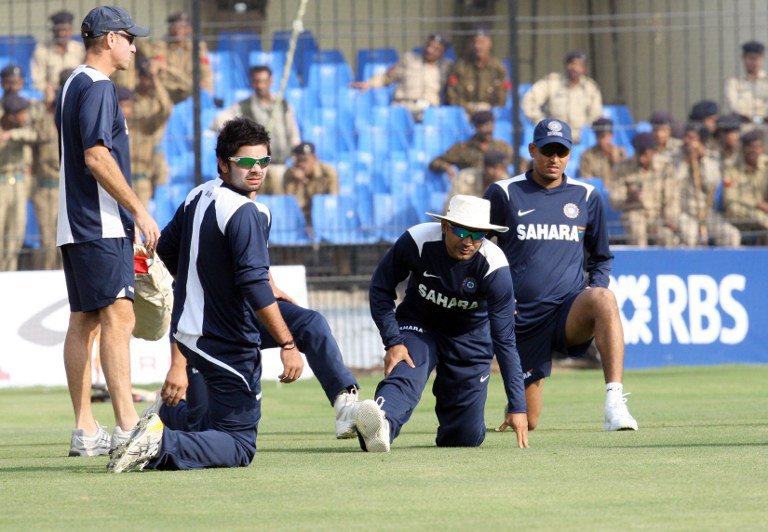 Sehwag has waited for a quite a while to reveal this lovely nugget of information – one which has immediately caught the attention of social media and transforms the way Kohli's career will now be seen. Kohli of course, went on to score 44 and 75 in the 3rd Test and topped that with his maiden Test century in Adelaide (116) in the 4th Test.
Feature image source: AFP