India's limited overs skipper Mahendra Singh Dhoni has said that the job of a finisher is one of the toughest and it is difficult to find a 'complete' player who is adept at batting in lower order and take the team through when the chips are down.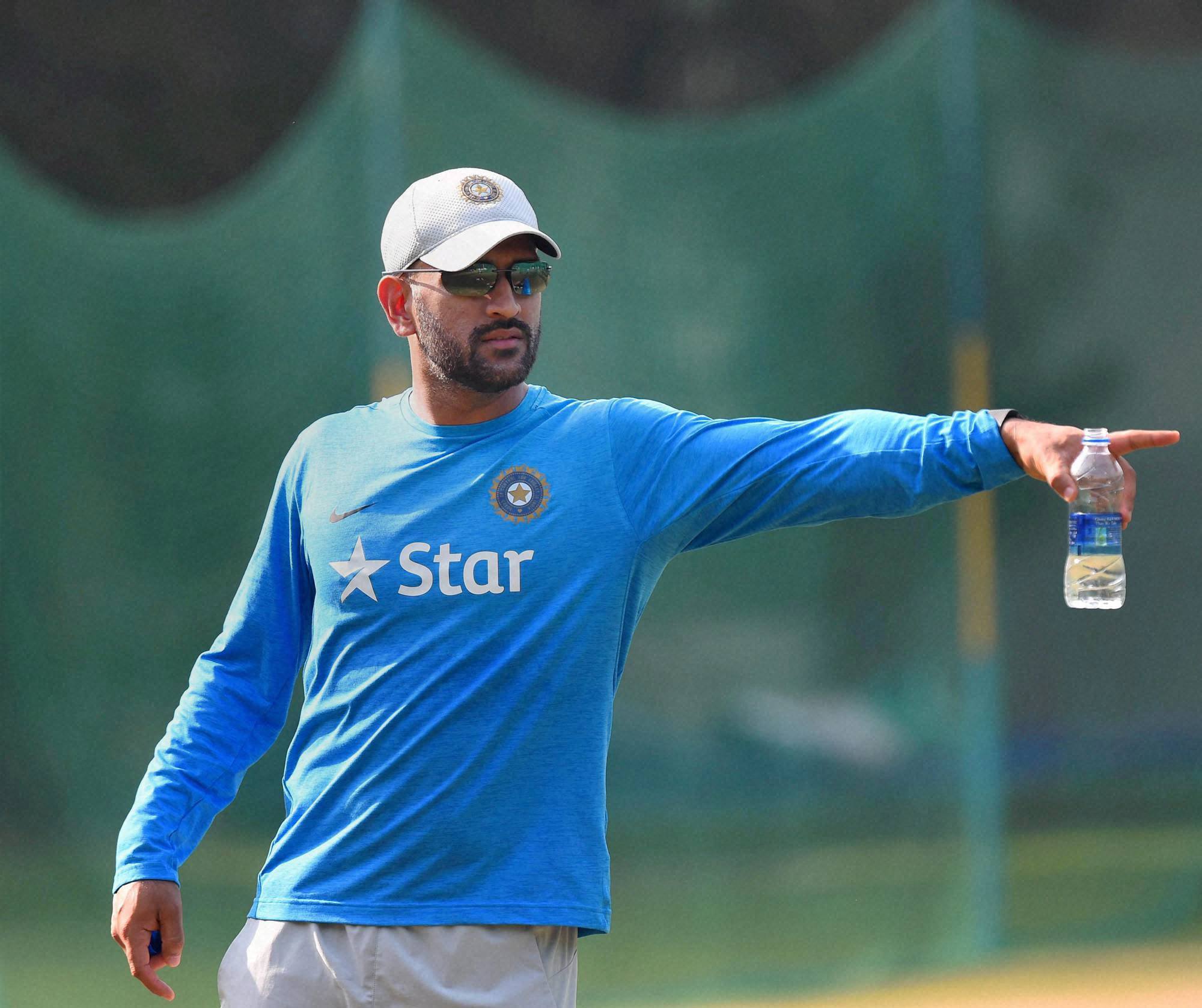 Ajinkya Rahane (57) and Virat Kohli (45) gave India a fluent start but their modest 261-run chase went horribly wrong after the hosts folded for 241 in 48.4 overs despite being 128-2 at one stage.
"Batting down the order is one of the toughest things to do especially on wickets like these. There will be pressure to rotate, to get a partnership. It's not easy. You don't always get a player who's complete and bats at no 5, 6 or 7," Dhoni said in the post-match news conference.
Lower down the order, Axar Patel (38) and Amit Mishra (14) had revived India's hope but before they could convert it into a match-winning partnership the latter was run out.
Asking for more patience to be shown with the inexperienced middle-order, Dhoni said: 
"Batting down the order on wickets like this when you're chasing is always going to be tough. You will have to give them time. They will find their way. After they get more and more games like this they will figure out what suits best for them to chase a total."
"On a wicket like this, when the score was not too much, you need partnerships. With two new balls, it comes on to bat better initially. The wicket slows down. It does not come on to the bat that well. It was a difficult phase and it becomes difficult to rotate. When you have partnerships going a lot of stuff becomes easier. If you lose wickets at that point of time, it adds to the pressure. Bowlers tend to bowl in right areas and becomes difficult."
So playing the big shot isn't wrong, it will work on days & won't too. It's what set MS apart when he grew. Had too many good days to begin

— Nikhil 🏏 (@CricCrazyNIKS) October 26, 2016
MS Dhoni in PC when asked if thought abt playing only as specialist batsman: Who will field for me then? Am not that good a fielder. #IndvNZ

— Chetan Narula (@chetannarula) October 26, 2016
One of the best run chasers in world cricket, Kohli was caught behind in his attempt to cut a wide delivery from leg-spinner Ish Sodhi and his rare failure coincided with India losing the match.
Asked whether India were heavily reliant on Kohli, Dhoni said: 
"It's not like that. If you see the last few months, we have not played much ODIs. In between we had Zimbabwe. It's very difficult. The statistics don't exactly reflect the exact scenario. Also I've batted at different position in that period. Our top-order was batting brilliantly. So everything is very different."
Dhoni called it a "learning curve" for youngsters which will make them better players in the futre.
"It will be a good learning curve for them almost similar to what happened in Delhi. Give them a bit more time they will do fine. It could have been slightly different if we had wickets in hand. Unless they get an opportunity like this it will be difficult. That's how you get experience. When you're in the middle facing such tough situations. When you go through the motion, you actually learn a lot."
With this win, New Zealand levelled the five-match series 2-2 and now head to Visakhapatnam for the final one-dayer on Saturday. 
Dhoni and his team must be hoping they learn quickly and perform better in the decider — otherwise India are in danger of losing yet another bilateral ODI series.