Dhoni, the legend, has played an exemplary role as the ODI Captain of the Indian Cricket Team, and is an exceptional player. Recently, he has been seen spending quality time with family and friends after taking off the significant weight of the captaincy of one of the most successful Cricket teams in the world. And we know him to be quite a man of good taste, from his swanky bikes to cars, he is known to be a lavish spender who enjoys his life to the fullest. 
But Dhoni ditched his swanky Hummer for a humble train ride, while on his way to play a match with his Jharkhand teammates. For someone who is known to travel around in planes, when he decided to take a train ride, it was truly a touching gesture. True leaders aren't above the team, they are an equal part of it.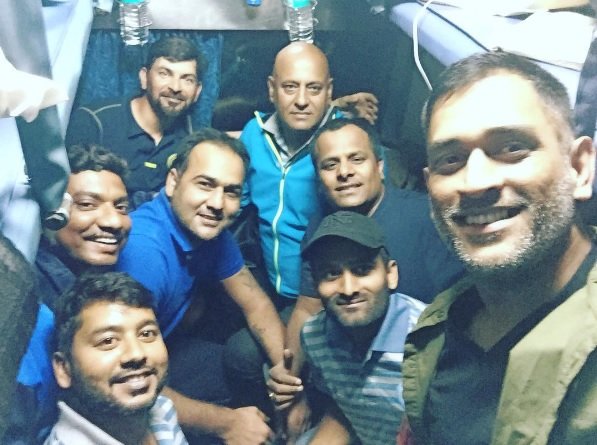 He was quoted making a rather heartwarming statement, "I am travelling in a train after 13 years. It is a long route and I will enjoy it. I'll talk to my team-mates and enjoy."
Captain Cool decided to travel in a train with his team which is travelling to Kolkata to play the opening match against Karnataka.
Fun Fact: Dhoni was in fact a TTE (Train Ticket Examiner)  before he went on to become a cricketing legend. Talk about setting examples. 
Well, we'd just say… That's the way, Mahi ve!