Mahendra Singh Dhoni is arguably one of the best captains in the history of not just Indian cricket, but also world cricket as a whole. Statistics don't lie when it comes to his success. Along with contributing as a batsman and a wicketkeeper, Dhoni has also held the additional responsibility of captaincy for club and country across all 3 formats and has done so with aplomb.
Here are 43 quotes that justify his superb leadership qualities and the spirit with which he plays the game:
1. When the Little Master says it, there is no refuting it.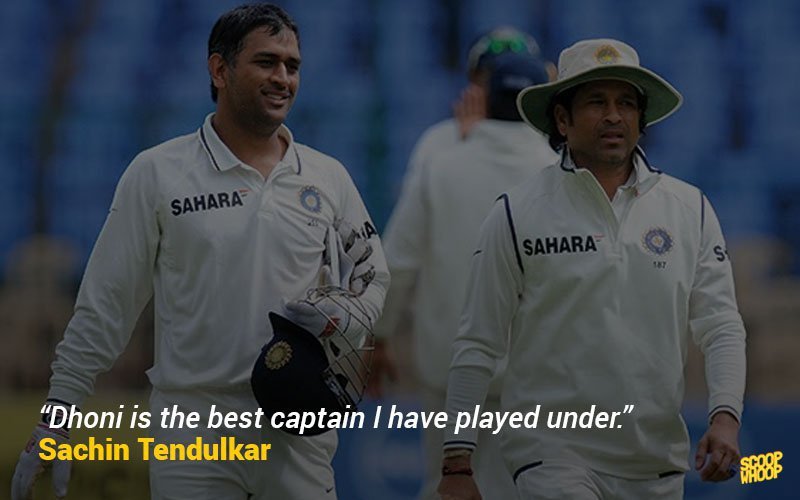 2. Mr Cricket praises the leader of Indian cricket.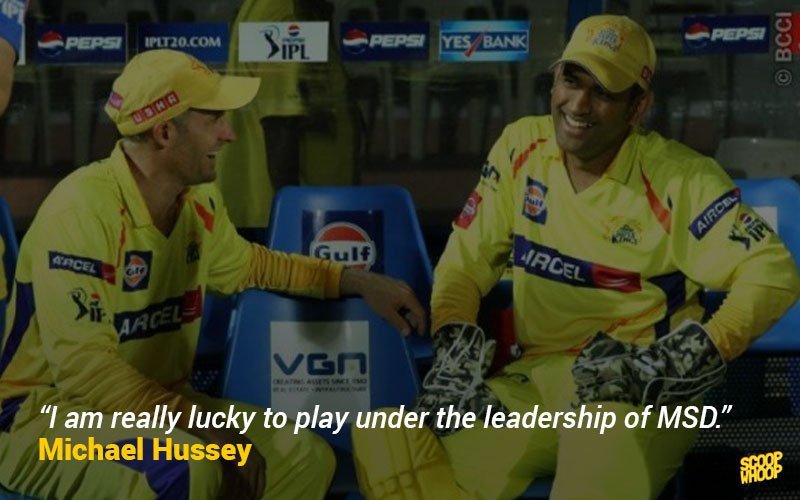 3. The West Indian legend comments on Dhoni's temperament.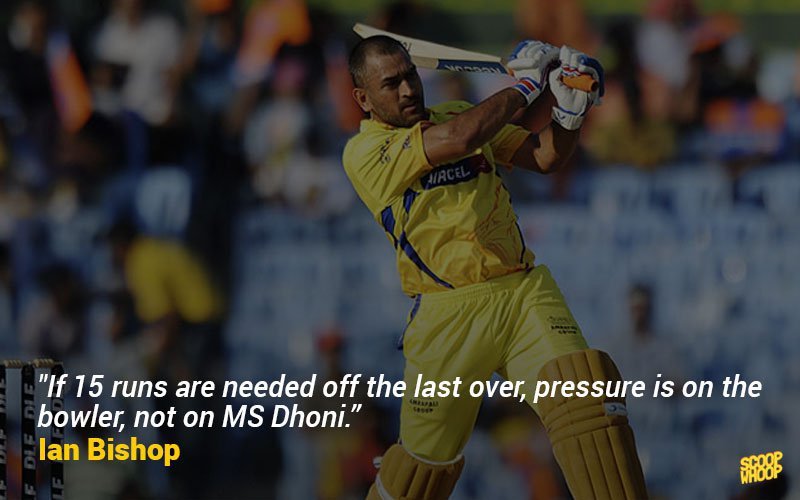 4. One great captain appreciates another.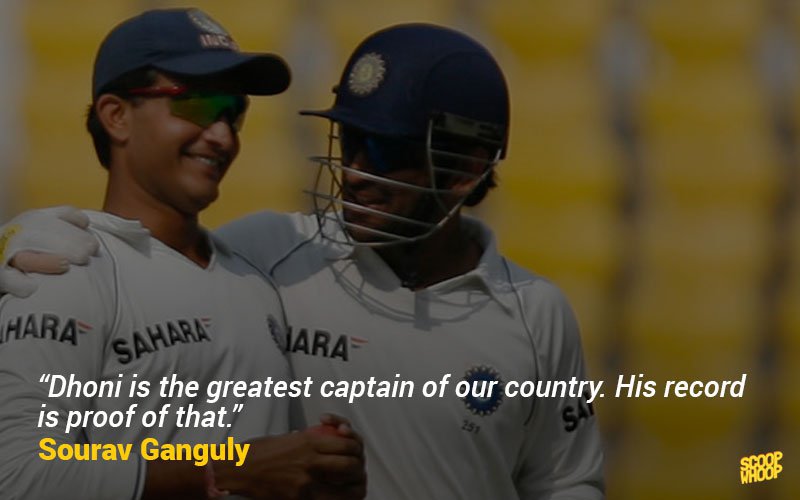 5. Indian tennis star tells us how proud the nation is of MSD.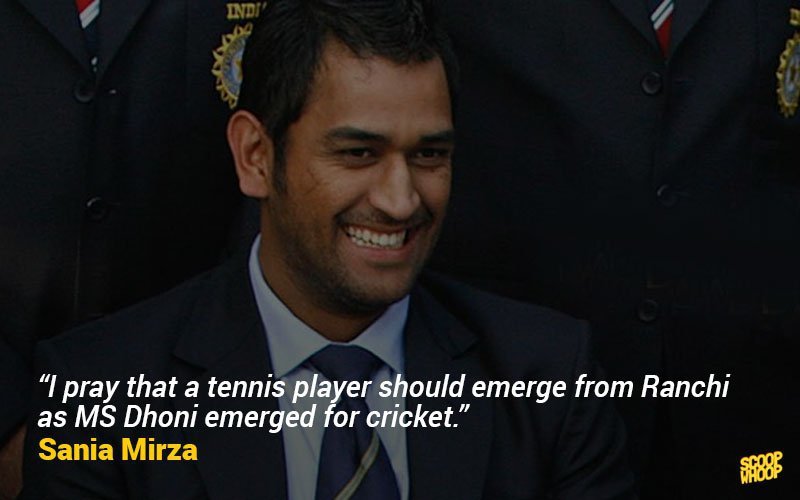 6. The English batsman knows Dhoni's capability.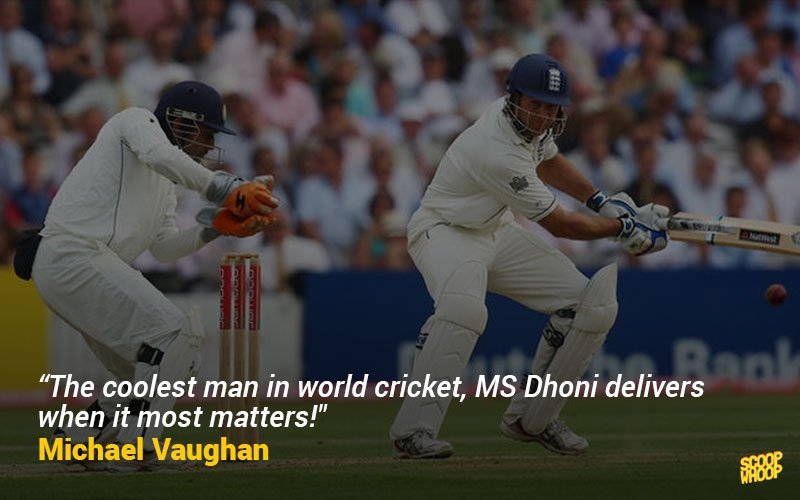 7. The Wall's admiration of Mr Cool!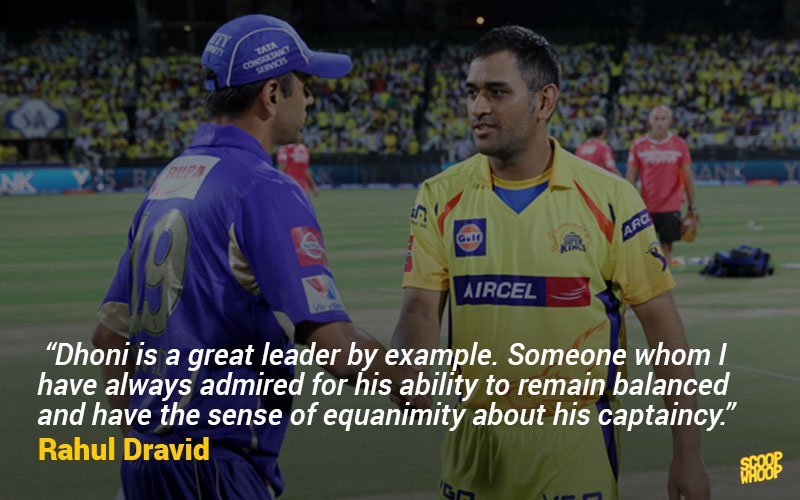 8. His Chennai Super Kings teammate explains how Dhoni inspires him!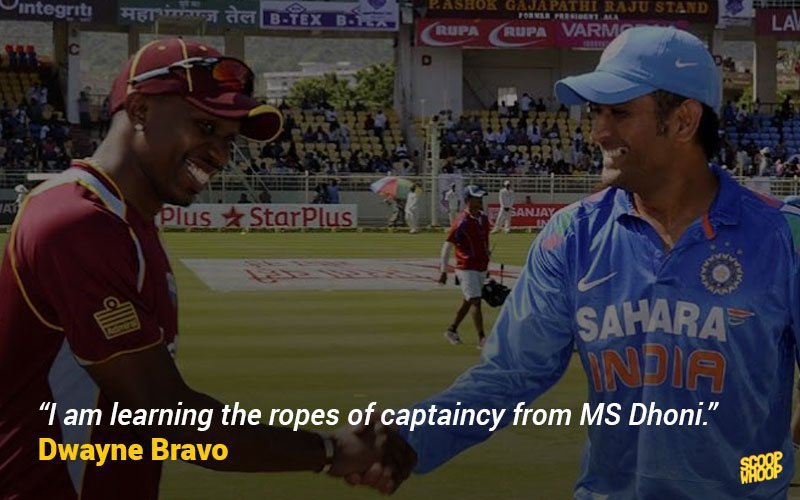 9. The World Cup-winning coach shows his trust in Dhoni.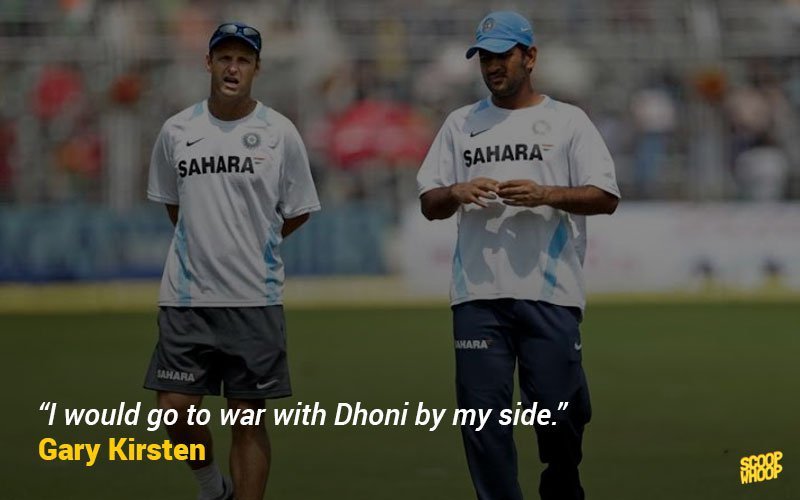 10. Sunny Gavaskar's last wish.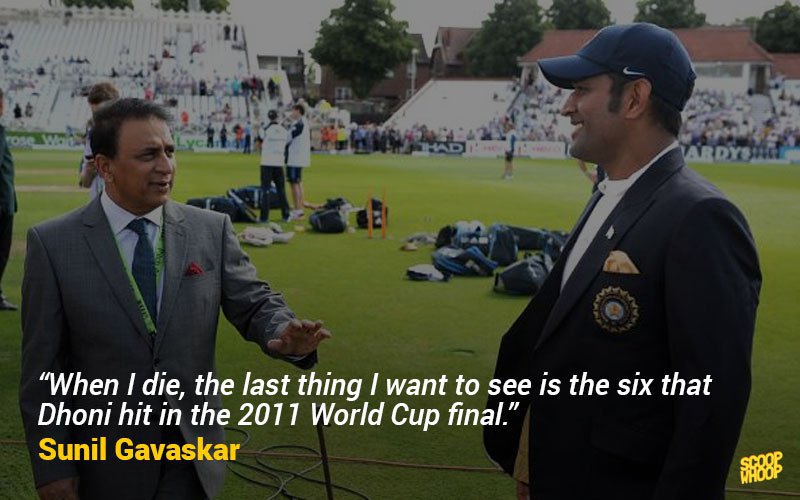 11. King Khan's desire…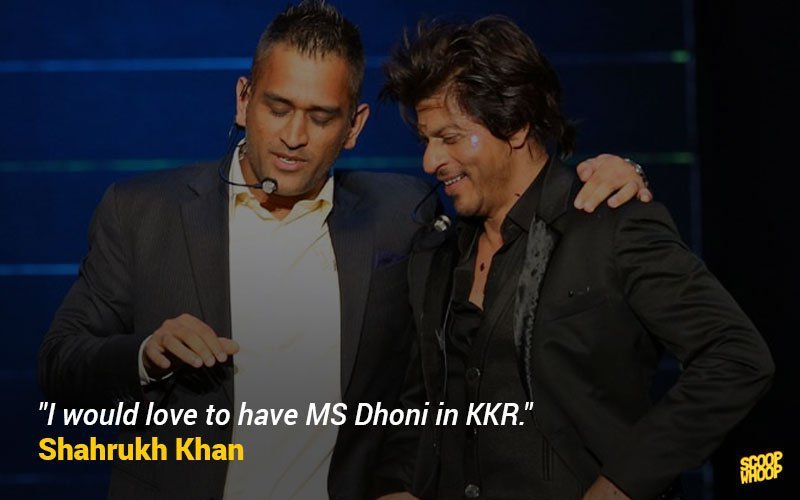 12. Another IPL team owner's wish!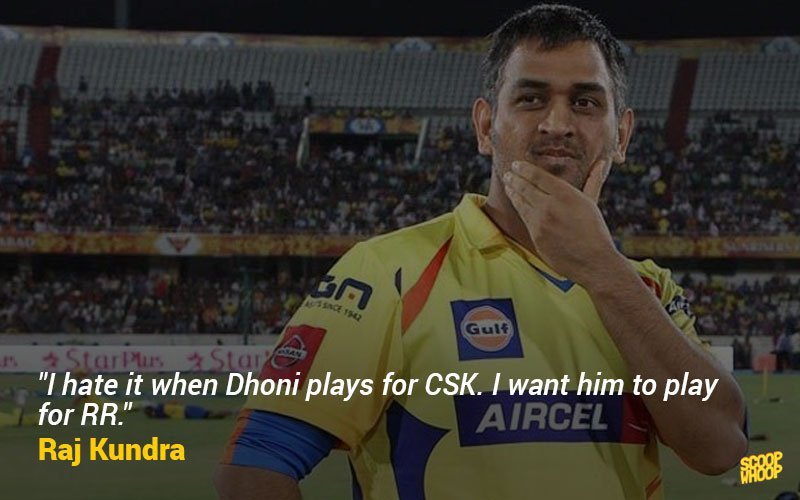 13. And another…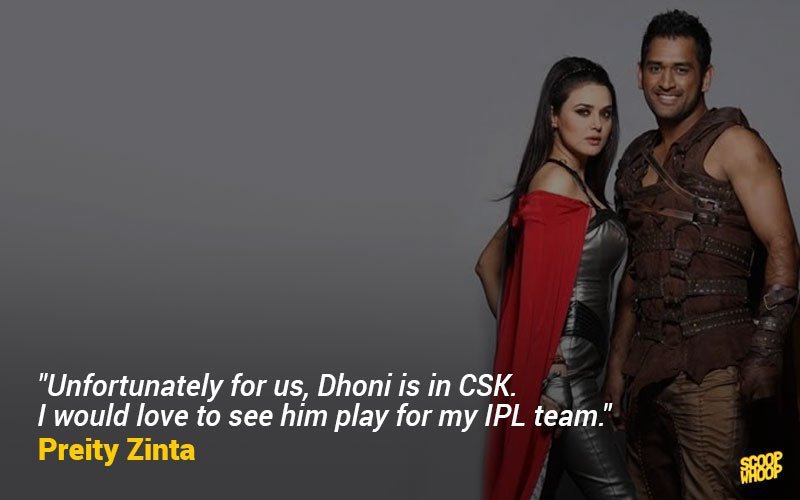 14. The Kingfisher man wants the King too!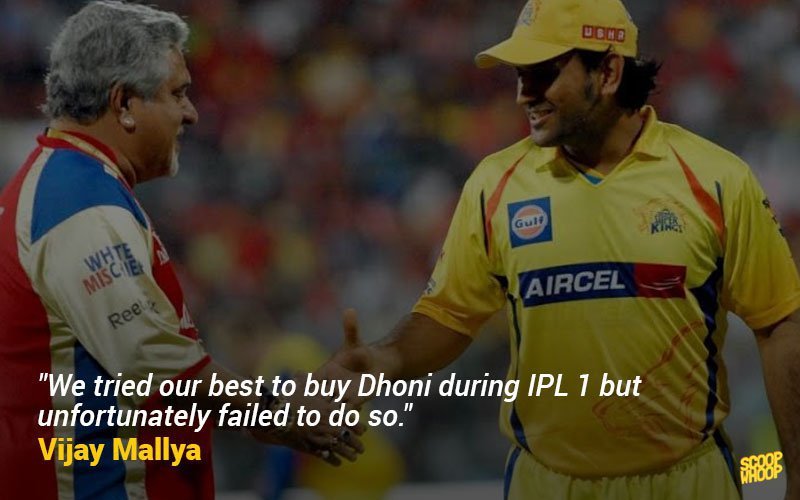 15. Basically, they all want him. This is the CSK team manager explaining how important he is to the team.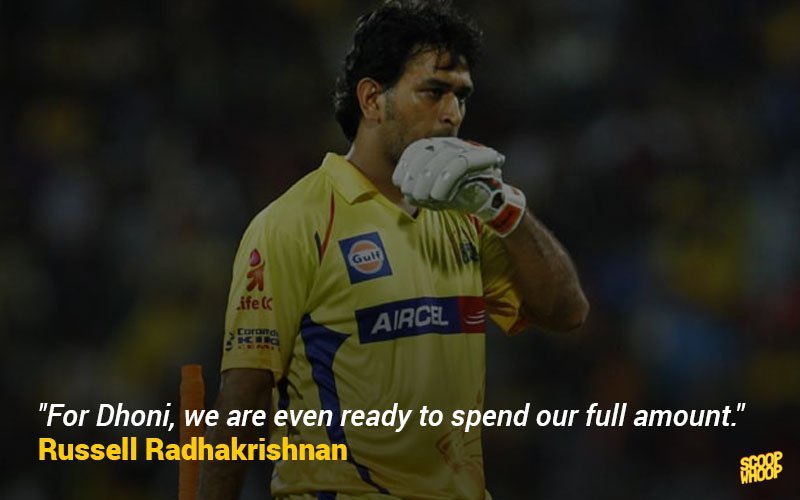 16. TOI tells us the many roles that Dhoni fulfills.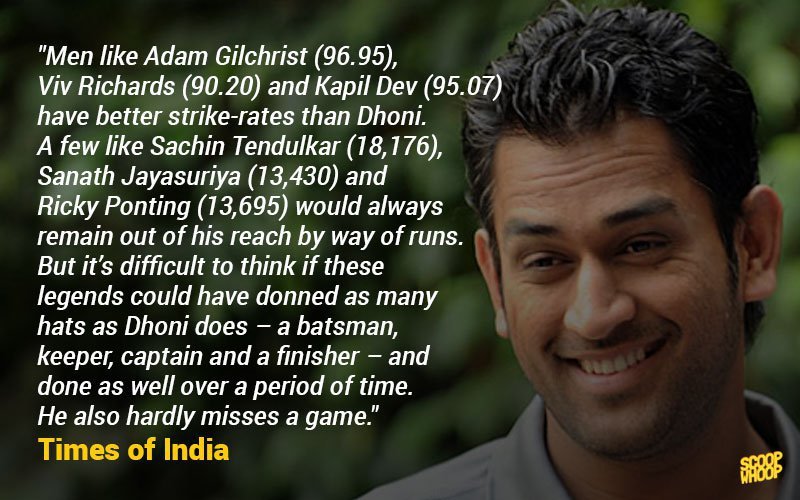 17. Laxman got this one right.
18. Words of praise from a fellow captain.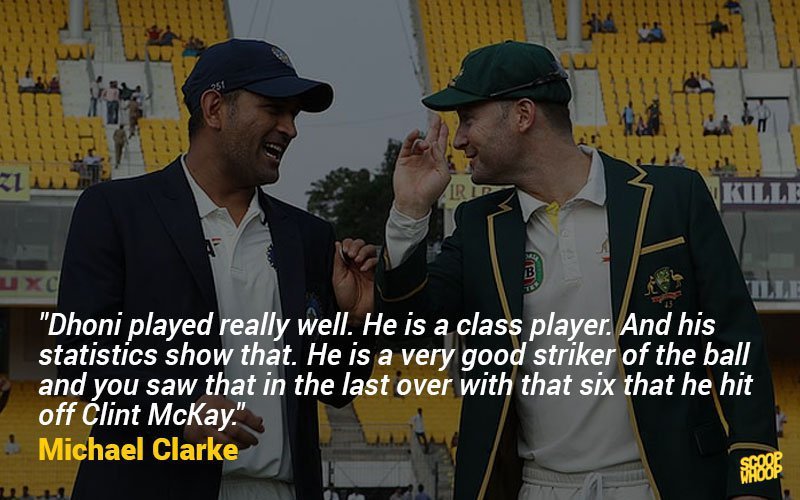 19. Dada sums it up.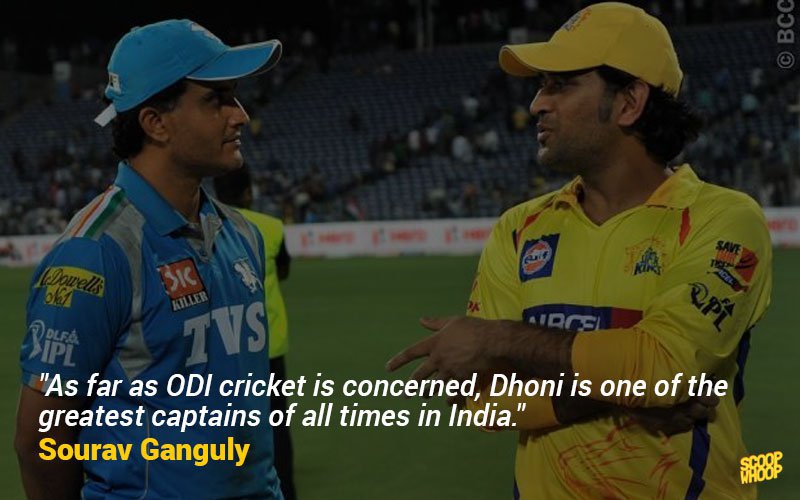 20. Harsha Bhogle always says it well and says it right.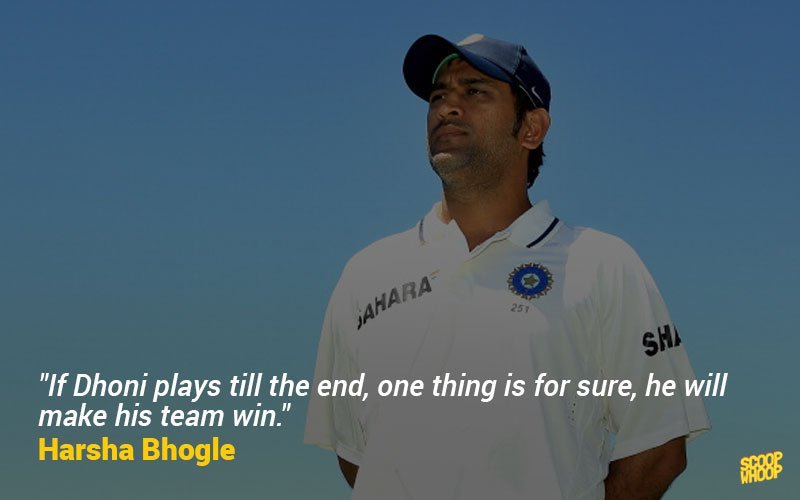 21. Sunil Gavaskar compares Dhoni to a Phoenix.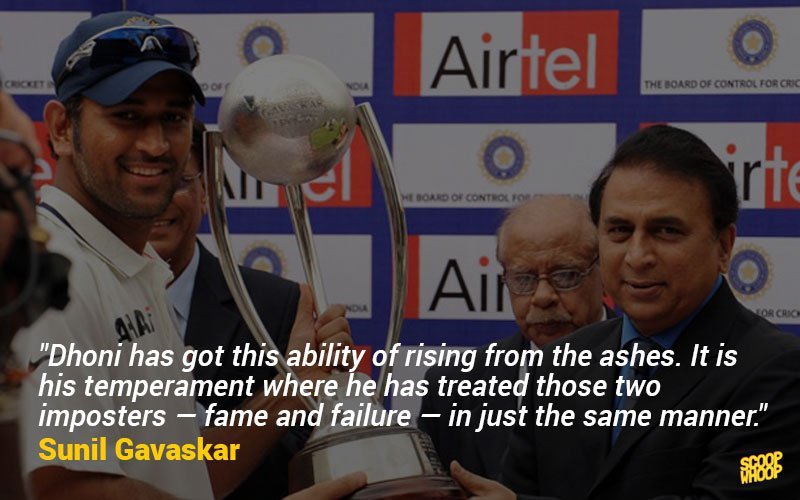 22. One of India's finest batsman states a fact.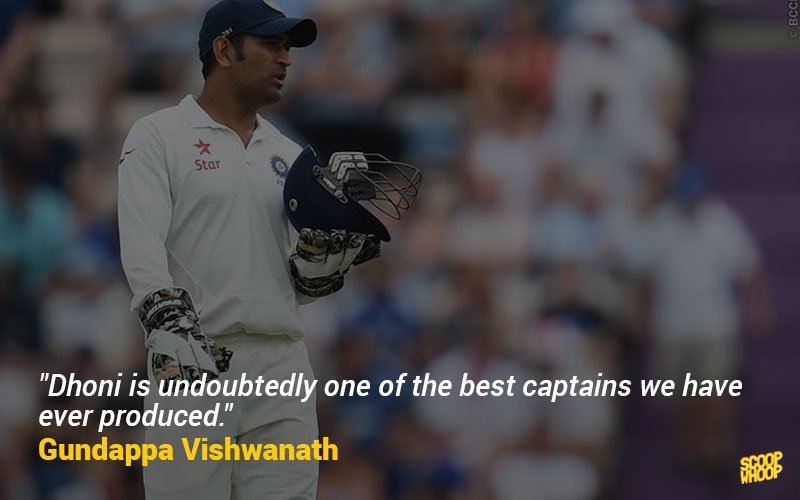 23. Ajit Wadekar after a brilliant victory.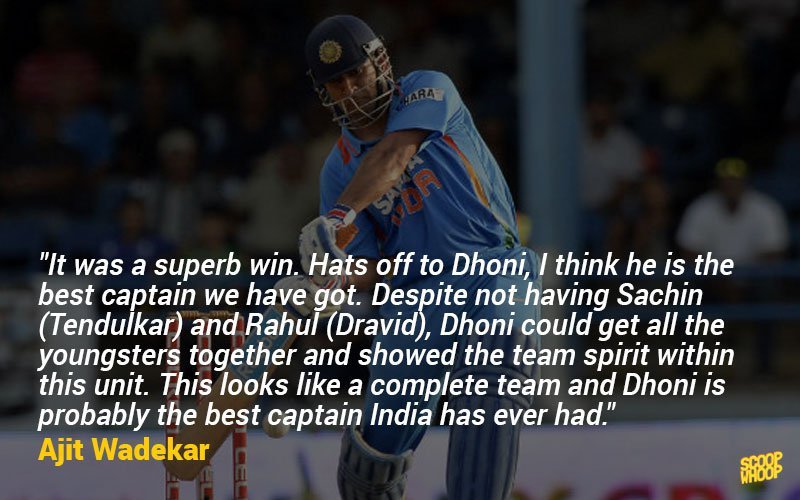 24. A comment on Dhoni's character.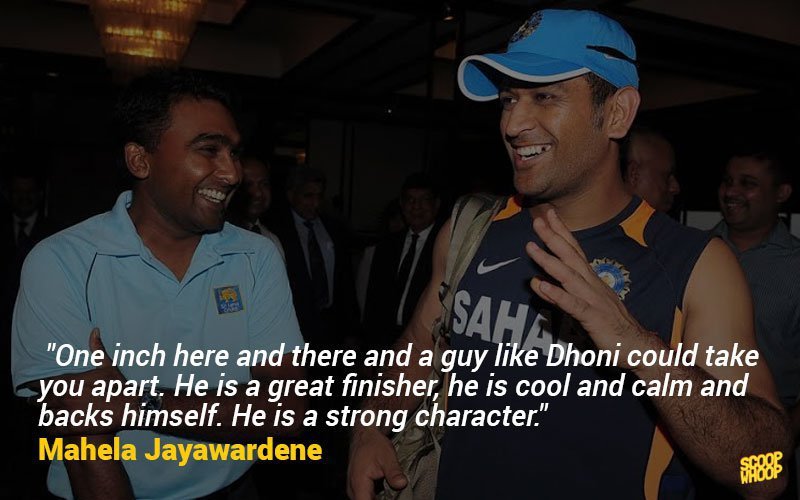 25. This proves what a great finisher MSD is!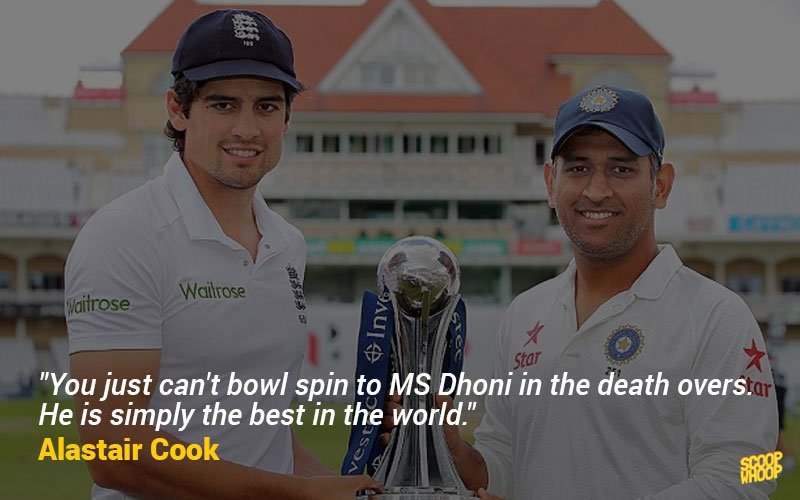 26. Stats speak better than words!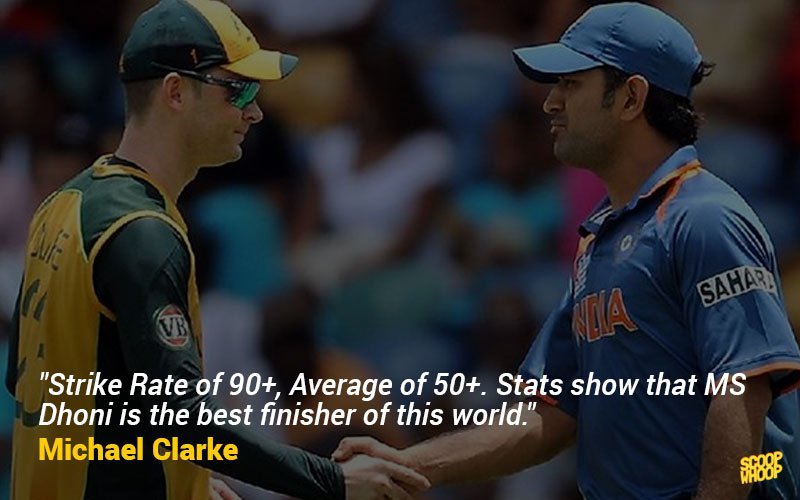 27. From one World Cup winner to another.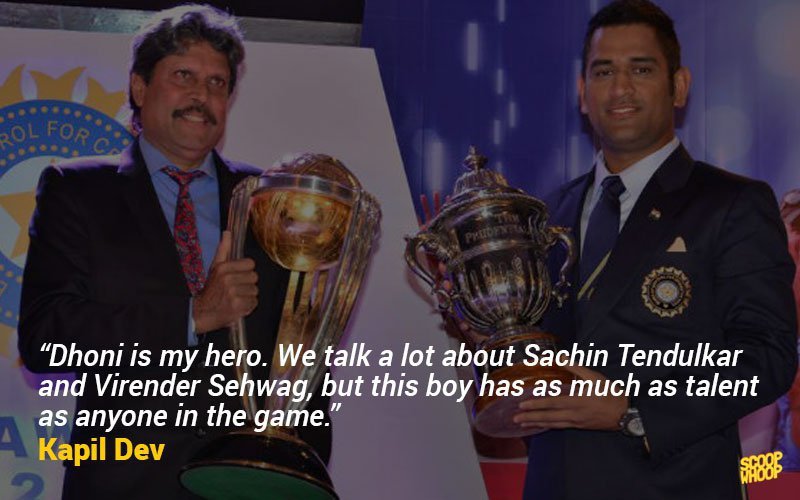 28. Proof that Dhoni's captaincy is a legacy.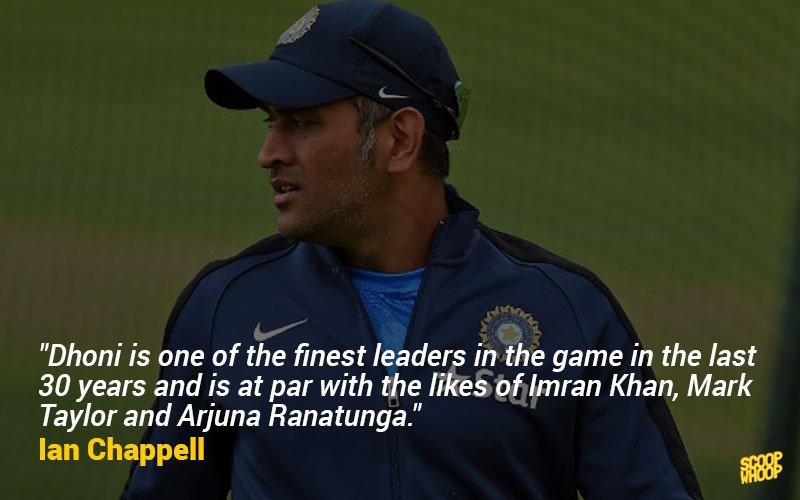 29. The Aussie pacer respects the leader.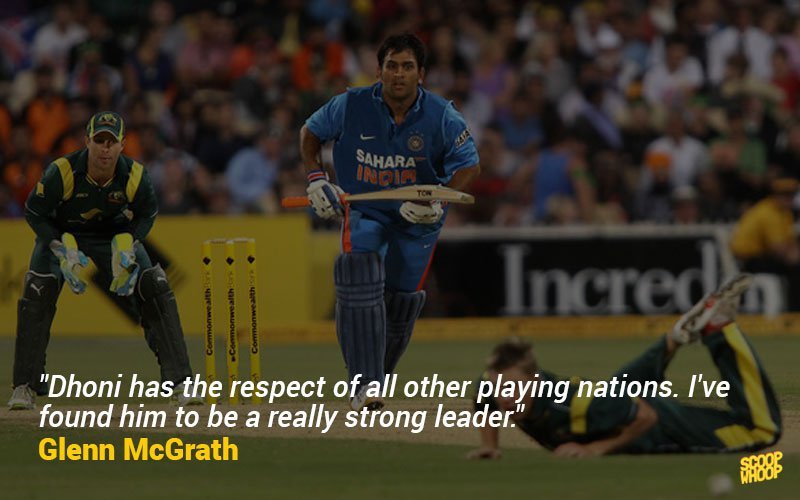 30. The Pakistani great praises Dhoni for being a complete cricketer.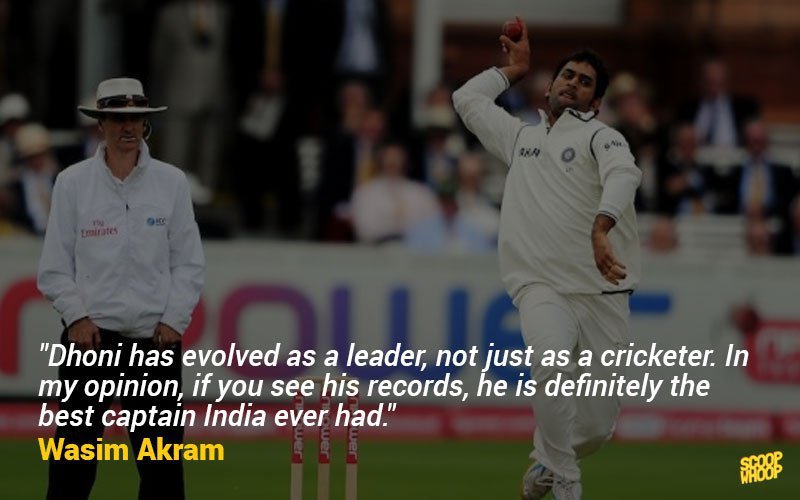 31. Yet another Aussie skipper talks of Dhoni's greatness.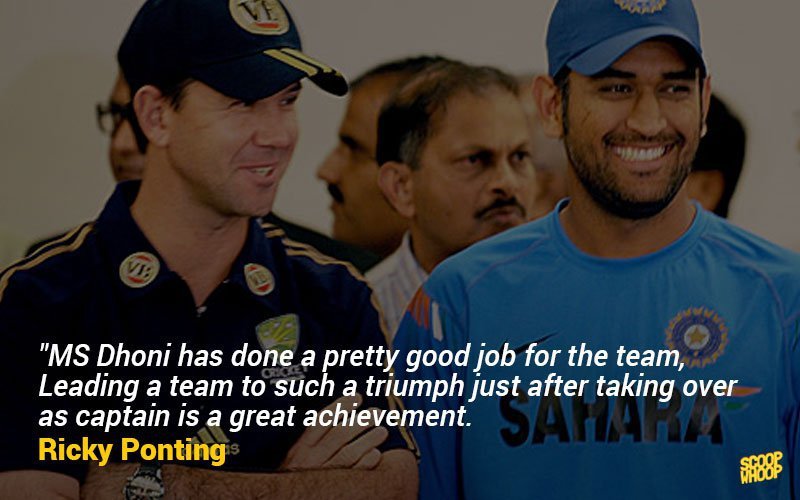 32. Dhoni really is one of a kind!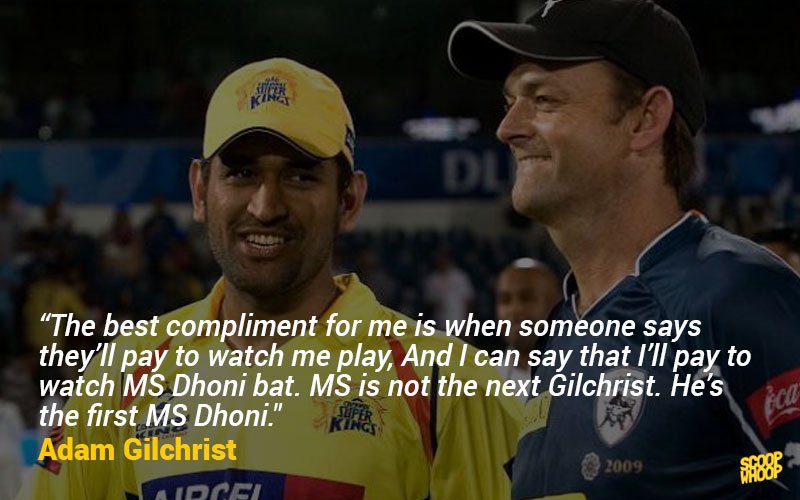 33. The Rawalapindi Express admiring the leader.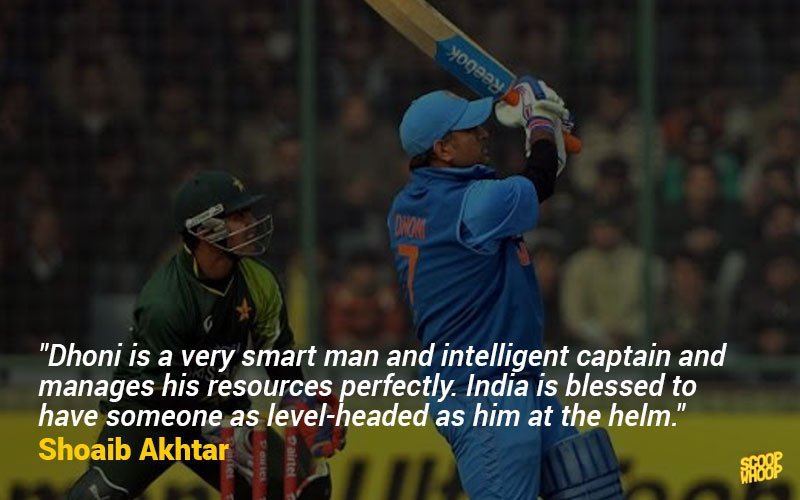 34. Yes, we sure are…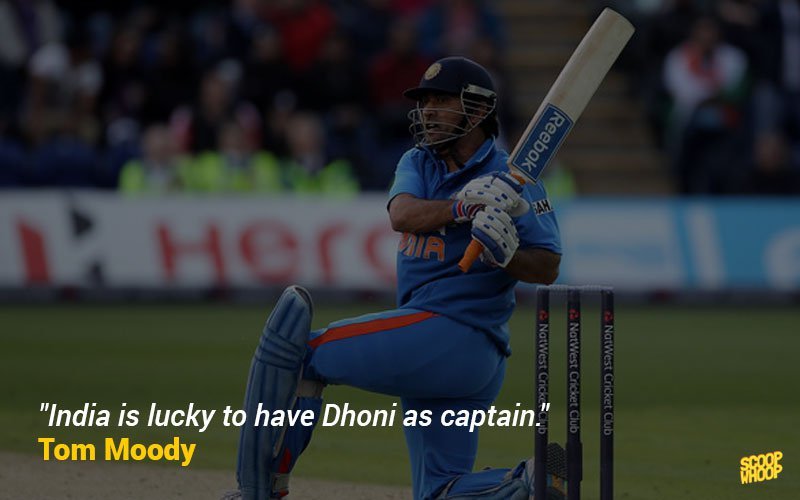 35. Perfect words for the perfect captain.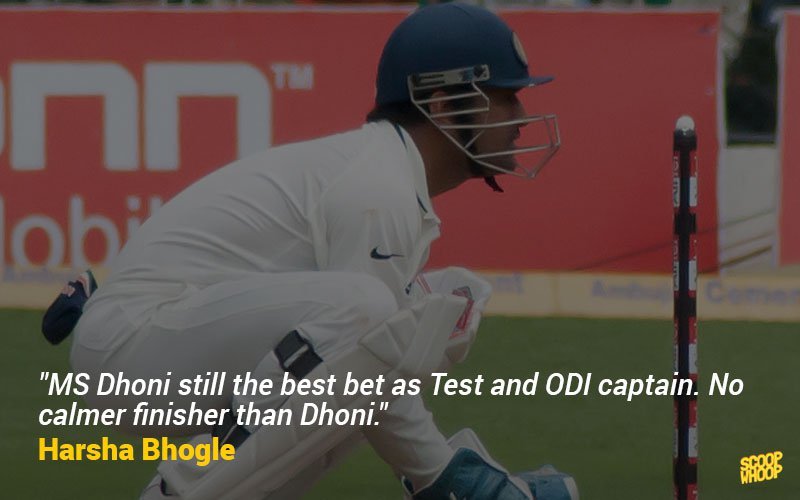 36. The ex-English cricketer praises our ex-Test captain.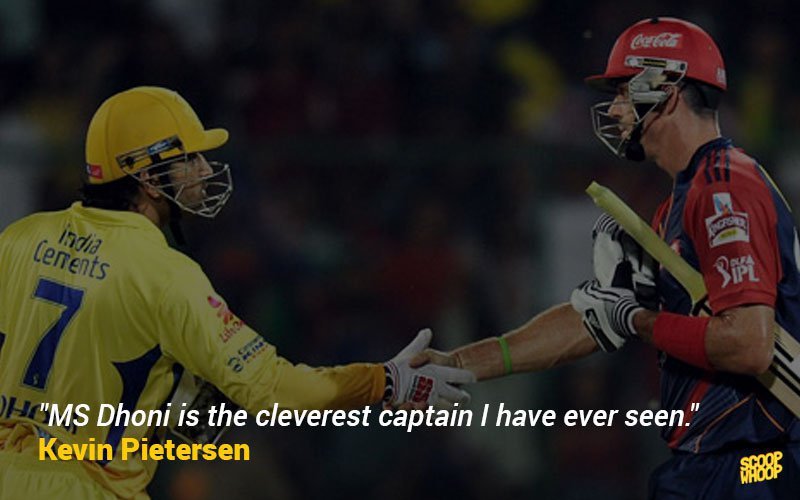 37. Ravi Shastri on Dhoni's greatness.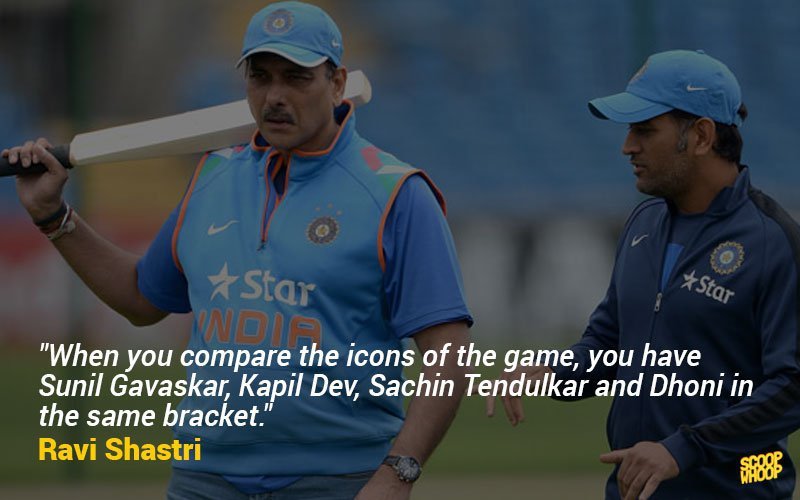 38. The future compliments the present.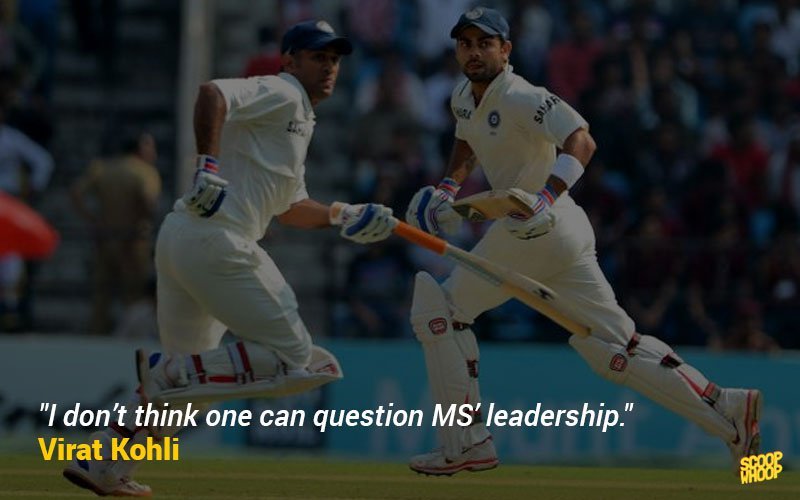 39. This cements Dhoni's greatness…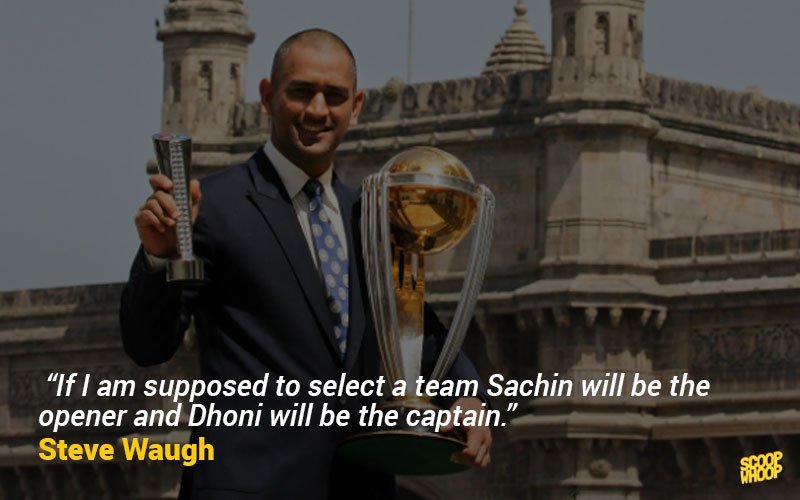 40. This is how inspiring Dhoni is.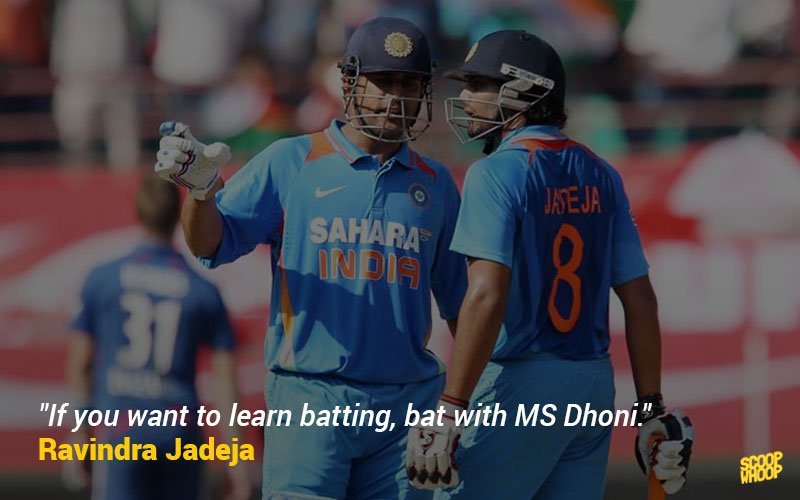 41. All the youngsters look up to him.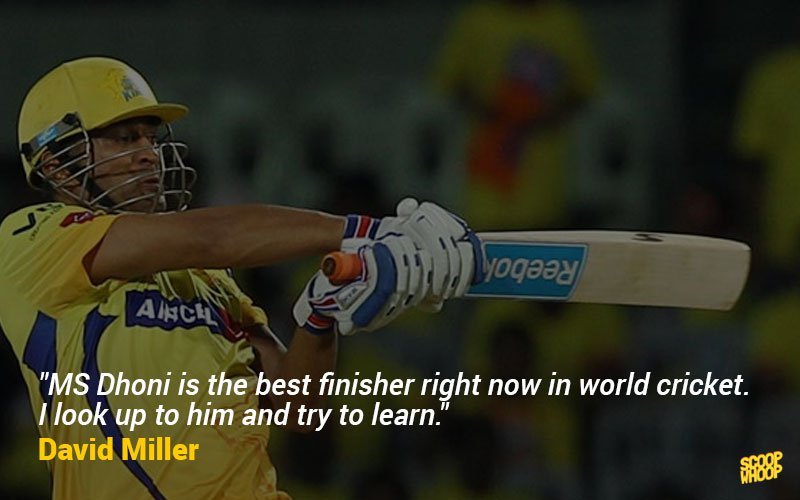 42. Mike Hussey shows his belief in MSD.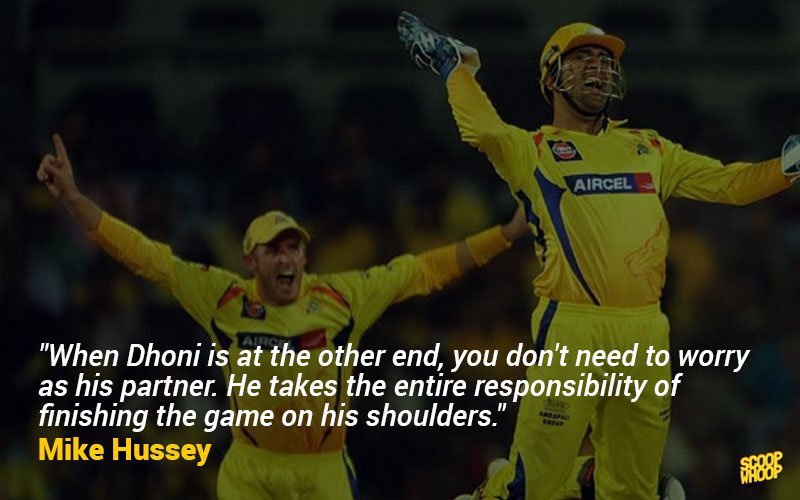 43. The best finisher indeed!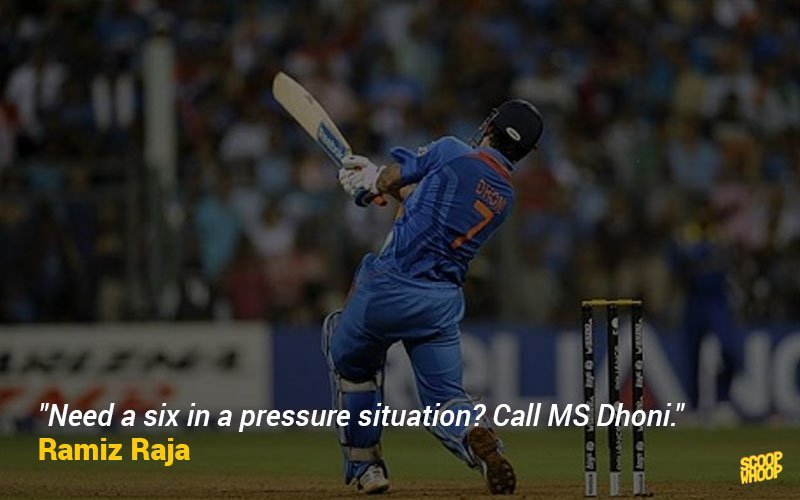 He has not only been a great leader but a fantastic cricketer as well. Dhoni steps up whenever his team needs him and has snatched unlikely wins on countless occasion. His leadership qualities are unmatched. No wonder he's the most successful captain in India history!