Mahendra Singh Dhoni has been reprimanded for breaching the IPL code of conduct during the match between his team, Rising Pune Supergiant, and Mumbai Indians in Pune.
Exactly why he was given a reprimand by match referee Manu Nayyar has not been specified by the IPL.
"M.S. Dhoni admitted the Level 1 offence (Article 2.1.1) for conduct that is contrary to the spirit of the game," read an official IPL statement.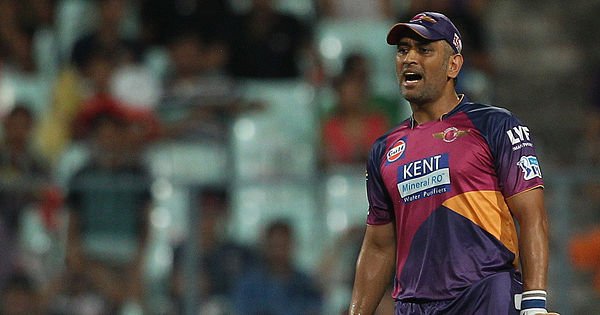 "For Level 1 breaches of the IPL Code of Conduct, the Match Referee's decision is final and binding," it added.
During the high-octane clash, Dhoni had asked for a DRS referral when it was not for the taking.
The Pune outfit won the game by seven wickets with captain Steven Smith smashing an unbeaten 84 off 54 balls.
Feature image source: BCCI