MS Dhoni and his crazy understanding of cricket is not unknown and today, we got to witness it first hand. Again. 
Keeping wickets as Kuldeep Yadav was bowling to Trent Boult, Dhoni gave him a step-by-step guide on how to dismiss the Kiwi batsman. 
As Kuldeep was preparing for the run-up, Dhoni said:
Yeh aankh bandh karke rokega. Dusra waala daal sakta hai isko.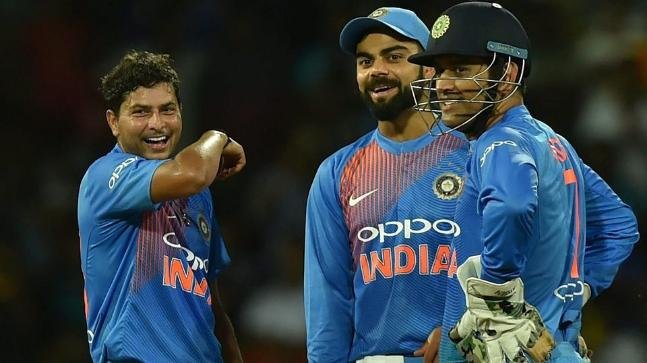 No points for guessing that's exactly what Boult did and none for predicting that he was dismissed. 
As I said, this wasn't the first time we saw him doing this. His genius mind amazes us every time, nevertheless. 
Aren't you just the best, Dhoni?