Eight months into his role as the first independent chairman of the ICC, Shashank Manohar announced he was quitting the post on Wednesday, citing personal reasons.
The moment the news broke, however, theories began doing the rounds as to why exactly Manohar quit his role, with the obvious indication being the ongoing tussle between BCCI and ICC over a proposed new financial structure. Manohar, who was spearheading the restructure, had upset the BCCI because the move would have resulted in Indian cricket taking a big financial hit.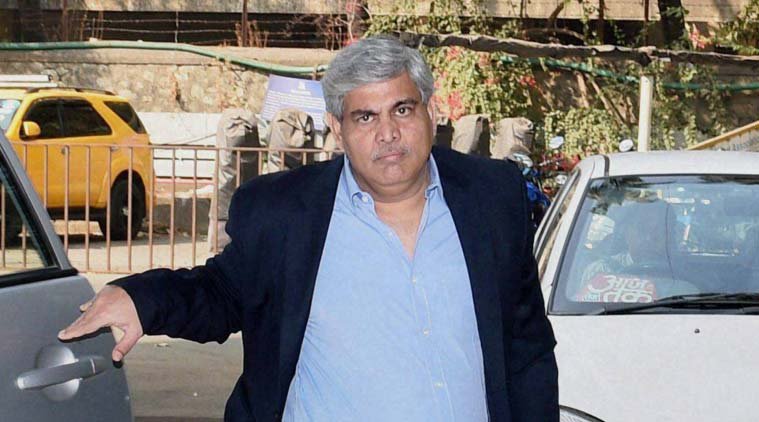 One of the main reasons for his resignation is believed to be the opposition that he will face with regards to proposed constitutional reforms including the two-tier World Test Championship and controversial revenue sharing model.
There has been a meeting in Colombo where a senior BCCI functionary met officials from Bangladesh, Zimbabwe and Sri Lanka. With 4 votes needed out of 10 Test playing nations to scuttle the reforms, India, the game's financial powerhouse, are back in business.
But, in an attempt to quash such speculation, Manohar reiterated in an interview to ESPNCricinfo that it was indeed for personal reasons and that the tussle had nothing to do with.
"It has nothing to do with the ICC functioning or these issues which are going to come up," he told the website from Nagpur. Manohar, however, did not elaborate on why he had stepped down. "Personal reason means genuinely personal. And I don't lie."
The report added that Manohar had met with the Committee of Administrators currently running BCCI and had, in fact, "seemed to have worked out a figure" that would be agreeable to both parties.
Inside the board, apparently, scepticism remains. BCCI officials who have worked with him saw parallels to when he quit the president post last year, according to a report in the Indian Express. He preempts failure in situations spiralling out of his control by quitting, added that report.
The Indian Cricket Board, in an official statement, expressed its surprise at Manohar's sudden decision to tender his resignation from the ICC chairmanship citing personal reasons.
The BCCI statement said:
"Mr Manohar's contribution to Indian cricket is invaluable. He is a man of few words but excellent deeds. The BCCI Committee of Administrators (COA) was looking forward to a long-term cooperation between the ICC and BCCI with Mr. Manohar at the helm of affairs. The BCCI wishes him the very best for his future endeavours."
A PTI report said that Manohar's resignation and the possible rollback of the proposed revenue model will mean that the argument put forward by BCCI's old guard that richest cricket board is in mess after Supreme Court verdict on Lodha Reforms would not hold ground.
Original feature image source: AFP