Australian cricketer Phil Hughes passed away after being hit on the head by a bouncer. We bring you 15 more such depressing incidents where sports persons have died while playing:
1. Ayrton Senna
Brazilian F1 driver Senna's is perhaps the most famous on-field death in sporting history. The 3-time world champion was a legend in the sport even before his untimely death at the 1994 San Marino Grand Prix. Leading in lap 6, Senna collided with a wall at 135 mph while taking a turn. Despite being air lifted and rushed to hospital, Senna had suffered significant blood loss and trauma and was later declared dead. God only knows how many more championships Senna would've won if this mishap had not taken place!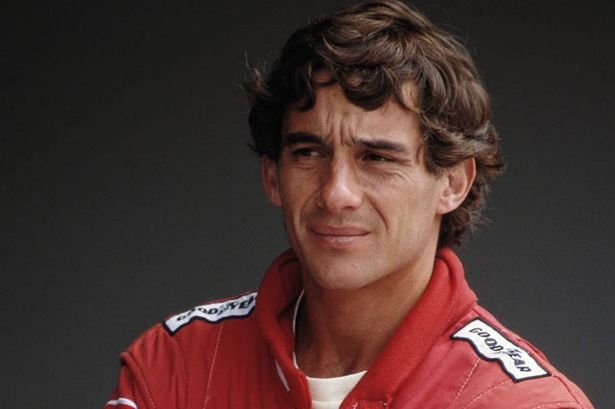 2. Peter Biaksangzuala
In October 2014, the 23-year-old was playing in the Mizoram Premier League for Bethlehem Vengthlang when he scored against Chanmari West FC. While attempting an acrobatic celebration, Biaksangzuala landed awkwardly on his head. He was rushed to hospital where it was revealed that he had damaged his spinal cord. After spending 5 days in the ICU, Biaksangzuala passed away. It was later learnt that Peter had donated his eyes in his last days.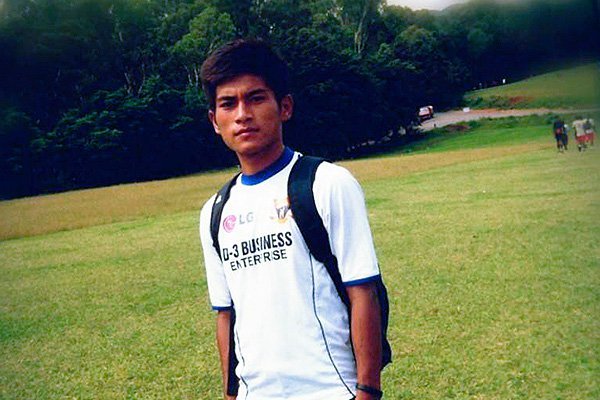 3. Cristiano Junior
The Brazilian striker was playing for Goan club Dempo in the Federations Cup final versus Mohun Bagan in 2004. Having already scored one goal, Junior jumped to head in a second goal but, in the process, was punched in the chest by Bagan keeper Subrata Paul. The 25-year-old immediately collapsed on the pitch and was later declared to have died of a stroke. But the ball had sailed into the net and the goal stood. Dempo went on to win the match 2-0 with Junior getting a brace. The Brazilian passed away doing what he loved doing most: scoring goals!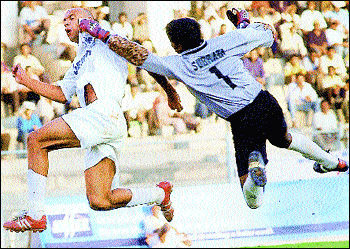 4. D. Venkatesh
Yet another footballer to die in India. During an A-division league match in 2012, Bangalore Mars player D. Venkatesh had come on as a substitute before collapsing in the dying minutes of the match. He was being rushed to hospital in an auto rickshaw as there was no ambulance available when he died en route. It's believed that had there been medical personnel and oxygen available at the stadium, Venkatesh's life could've been saved.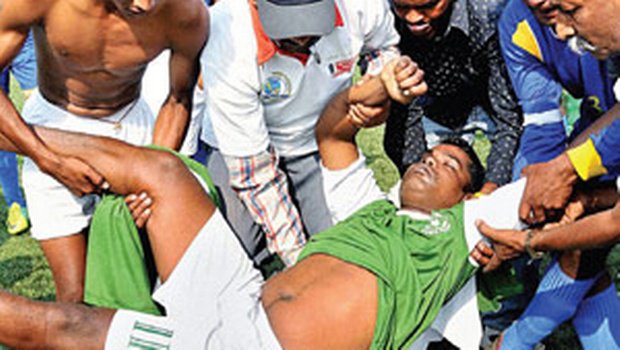 5. Antonio Puerta
The Spaniard is a hero for his football club Sevilla where he had spent his entire career. He won 5 major trophies with his club and even scored in the penalty shootout during the 2007 UEFA Cup final triumph. But just months later, during next season's first home match, Puerta collapsed on the pitch. He suffered a series of cardiac arrests and died while still on the pitch.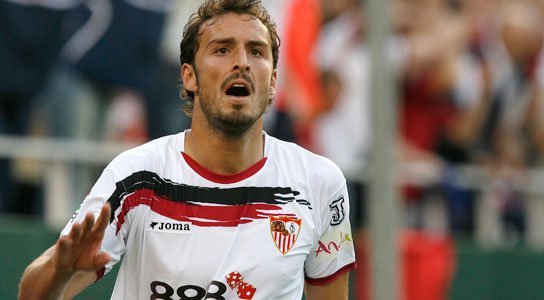 6. Raman Lamba
The batsman played 32 ODIs and 4 Test matches for India. In 1998, he was fielding at forward short leg for Dhaka-based club Abahani Krira Chakra in the Bangladesh Premier Division final against Mohammedan Sporting Club when the ball struck him on the temple. Lamba seemed fine at that time and even joked that he was dead, but he suffered an internal hemorrhage and slipped into coma. He passed away 3 days later.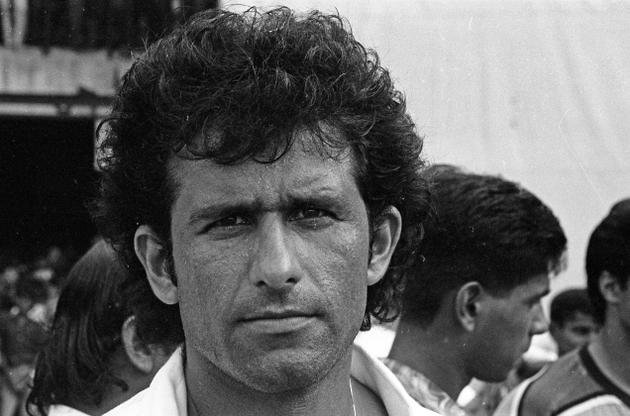 7. Dale Earnhardt
Earnhardt is one of the greatest drivers in NASCAR history with 76 wins, including 7 Championships. During the final lap of Daytona 500 in 2001, he was involved in an accident where his car spun and rammed nose-first into the concrete at 150 mph. His car then came into contact with a rival car before sliding off track into the grass. He was rushed to hospital where he was pronounced dead upon arrival.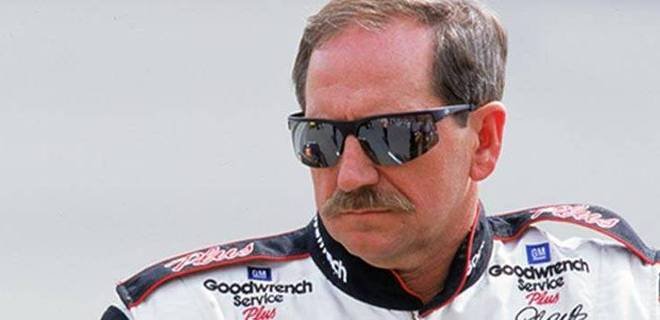 8. Chuck Hughes
Hughes is the only person to die during an NFL match. Playing for Detroit Lions against Chicago Bears in 1971, Hughes was running towards a team huddle with only minutes left in the game when he collapsed. Everyone thought he was faking an injury but it was later determined that he had died of atherosclerosis (hardening of the arteries).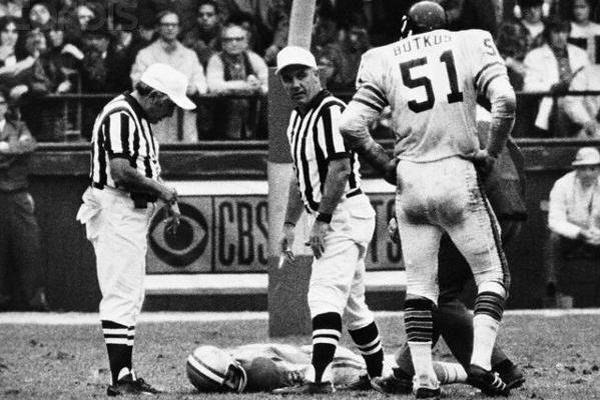 9. Caleb Moore
At the X Games 2013, the American crashed his snowmobile during the freestyle event. He was attempting a back flip when the skis got caught in the ground, causing the snowmobile to hit Moore as he fell to the ground. He was able to get up but was immediately rushed to hospital. He had lost an excessive amount of blood around the heart and this required surgery. After the operation, his condition deteriorated and he died in hospital 7 days later.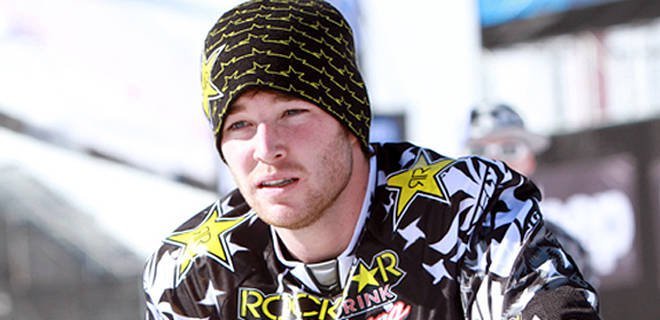 10. Bill Masterton
Back in 1968, when the NHL did not require helmets, Bill was playing for the Minnesota North Stars when he was hit on the head by 2 members of the Oakland Seals. He was hospitalized immediately but doctors decided that any surgery could prove fatal. Ultimately, his family decided to pull the life support. Despite his death, the NHL did not make helmets mandatory for another 11 years.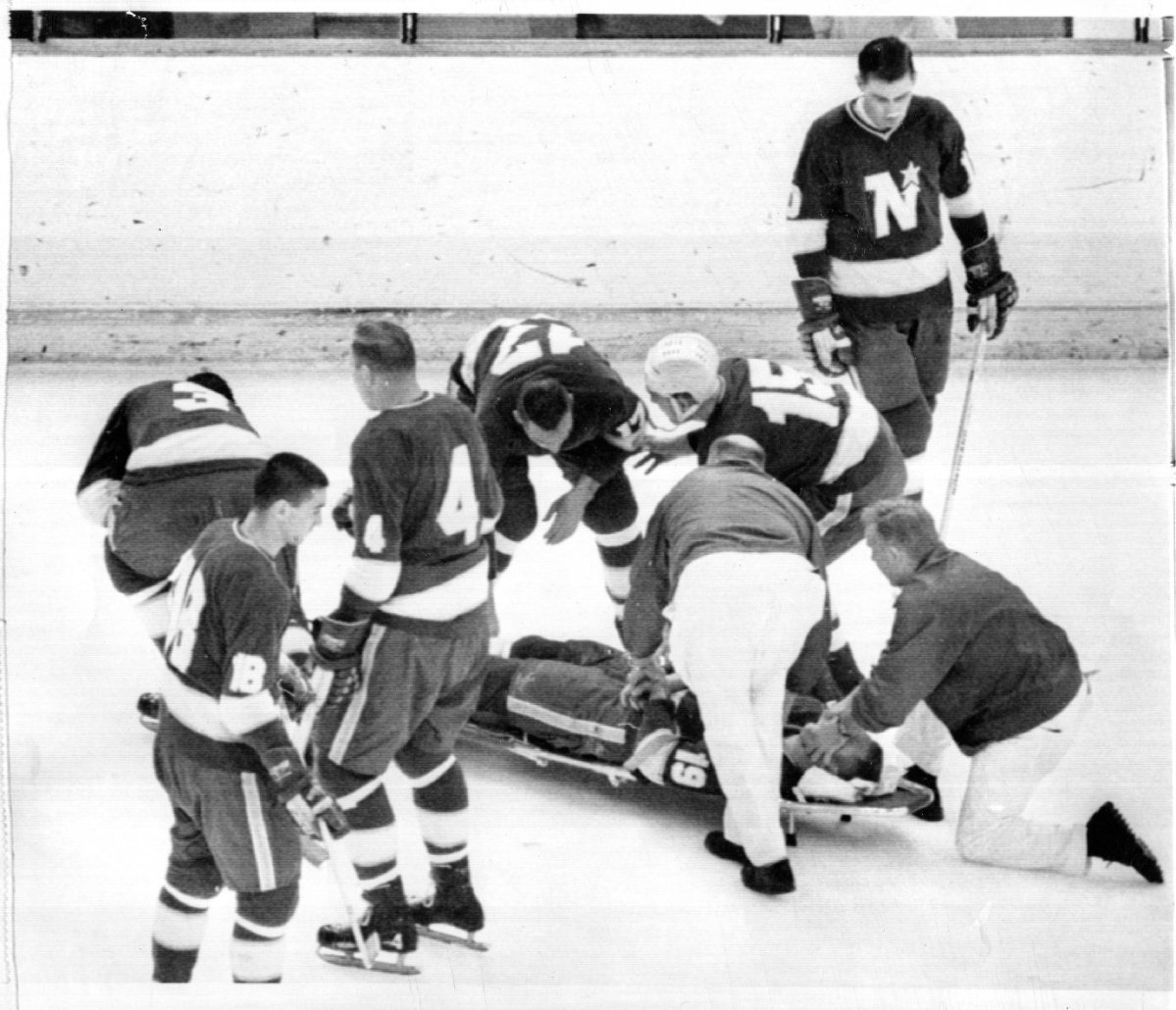 11. Ed Sanders
The boxing heavyweight gold medal winner at the 1952 Helsinki Olympics was fighting Willie James 2 years later when he received a hard punch on the head. Sanders lost consciousness immediately, and died of hemorrhage 18 hours later. This is yet another case that goes to prove that repeated blows to the head can prove fatal.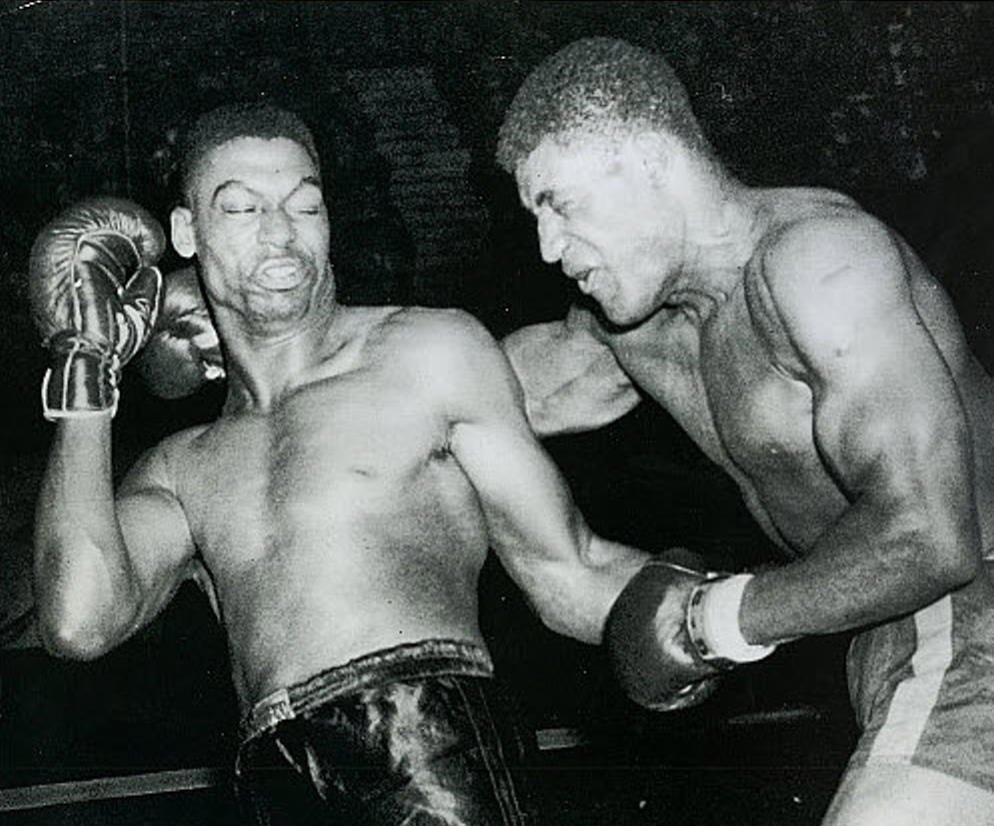 12. Sarah Burke
The 6-time X Games winner in the Super Pipe event crashed during training in Salt Lake City, USA. She suffered irreversible damage to the brain due to the lack of oxygen and blood after which she suffered a cardiac arrest. Burke was the one who had convinced the International Olympic Committee to include the Super Pipe event in the the 2014 Olympics. Had she been alive, she would've been one of the favourites for the gold medal.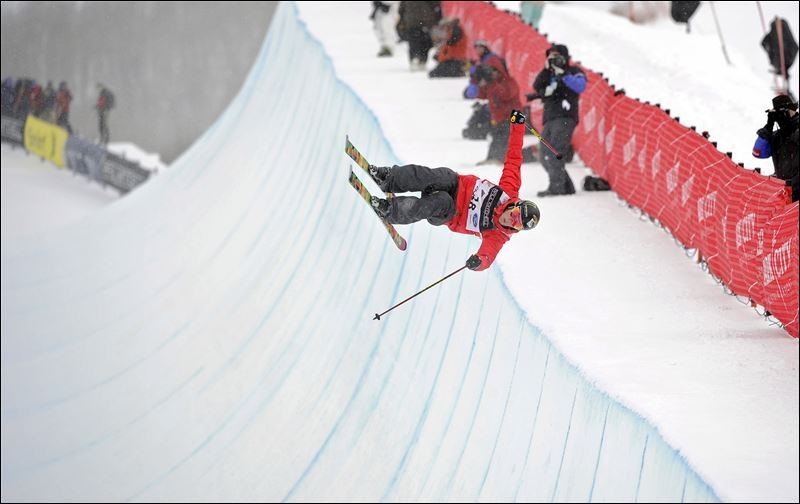 13. Ray Chapman
The Cleveland Naps star was hit on the head by New York Yankees pitcher Carl Mays in 1920. Eyewitness statements vary with some suggesting that Chapman took a few steps before collapsing while others claim that he immediately fell to the ground. Chapman died in hospital 12 hours later.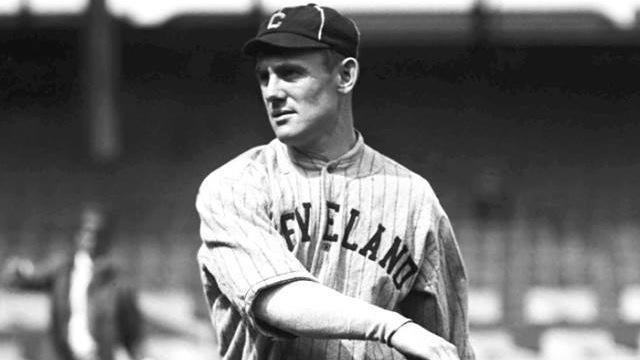 14. Frank Hayes
The jockey had never won a race in his life and was in fact not even a jockey but a horse trainer. Nevertheless, the 35-year-old was competing in a steeplechase event in 1923 when he suffered a mid-race heart attack. But his body remained in the saddle and his horse was the first one to cross the line. His death was not discovered until others rushed to congratulate him and found his lifeless body slumped on the horse. Hayes literally went a winner!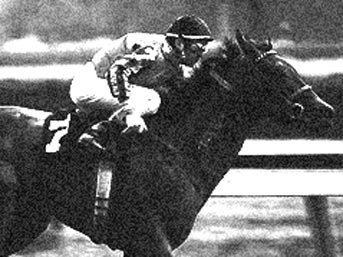 15. Duk Koo Kim
Many boxers have lost their lives in the ring but one of the most famous incidents involved the 23-year-old South Korean Kim. He was contesting in the championship bout with Ray Mancini which turned out to be a bloody affair. Mancini had suffered a torn ear and a swollen eye but Kim came off worse with severe swelling in the head. In the 14th round, following a sequence where he was hit 39 times in a row, Kim collapsed and went into coma. He died 4 days later and this led the WBC to reduce the number of bouts from 15 to 12.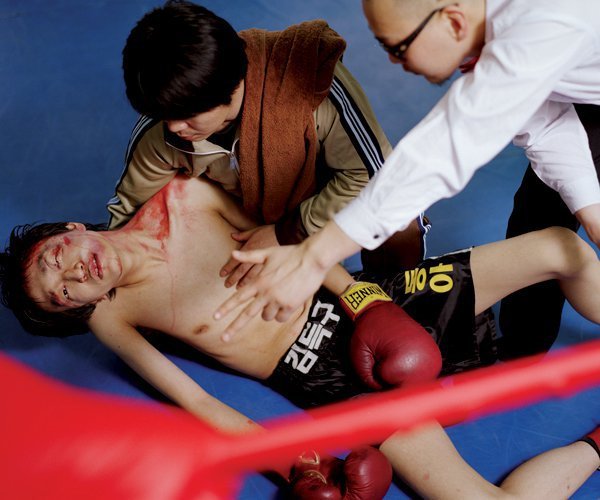 May their souls rest in peace!