Former India Captain Rahul Dravid today said even if the norms are twisted to make way for him to play cricket blindfolded, he is not good enough to match the "incredible" qualities of blind cricketers – words which will go down a long way to motivating players participating in the Blind T20 World Cup.
Dravid, in his usual self-effacing way, downplayed his abilities to shift the focus on those who really mattered.
"I am not good enough playing blind cricket. It is rather difficult proposition because I have never played the game as they play. They have exceptional qualities.
The tournament will be played from January 28 to February 12, hosted in New Delhi and the Grand Finale in Bengaluru. Ten Countries – India, Australia, Bangladesh, England, Nepal, New Zealand, Pakistan, South Africa, Sri Lanka and West Indies will be participating.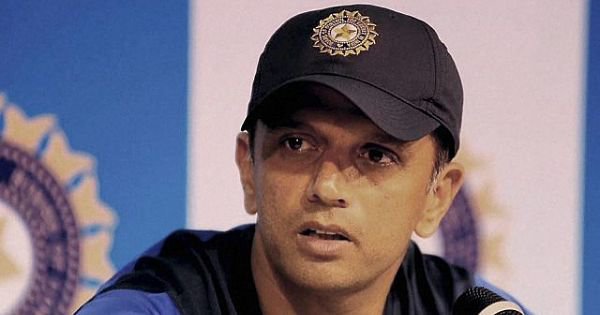 And with Dravid leading from promotions from the front, the tournament will certainly create the awareness that it intends to.
"Blind cricket, to begin with, was small, not huge. May be it was lack of awareness and opportunity, but over the last three to four years even the blind cricket has grown a lot and is going in right direction," he said.
The growth of blind cricket has created a chance for organizers to showcase their endeavors in this regard and it is up to the people and cricketers to recognize them, Dravid said.
"The growth of blind cricket adds to the opportunity that exists for them to able to showcase what they are doing and it is up to the cricketers and people to recognize the great work being done," he said.
With inputs from PTI
Feature image source: PTI