Once upon a time, when their paths crossed at Barcelona, Jose Mourinho and Pep Guardiola got on quite well. But all that changed as they went on to become two of the most successful coaches in world football.
Ahead of the mouthwatering Manchester derby at the weekend, here's a selection of the bitter remarks they have aimed at each other down the years.

Guardiola on Mourinho
"I know Mourinho and he's trying to provoke me into a reaction, but it won't work. I'm not going to react. I'm not going to answer back. Only when I think the time is right." — Guardiola in 2011 as Mourinho ratchets up the snide remarks.
"Outside of the field, he has won the entire year, the entire season and in the future (it will be the same). He can have his personal Champions League outside the field. Fine. Let him enjoy it, I'll give him that." — Guardiola finally cracks and lays into Mourinho on the eve of a 2011 Champions League semi-final, first-leg clash between Guardiola's Barcelona and Mourinho's Real Madrid. Barcelona won 2-0.
"In this room (Real Madrid's press room), he is the chief… In here he is the fucking man and I can't compete with him. If Barcelona want someone who competes with that, then they should look for another manager." — Guardiola's swearing indicates how much Mourinho had got under his skin.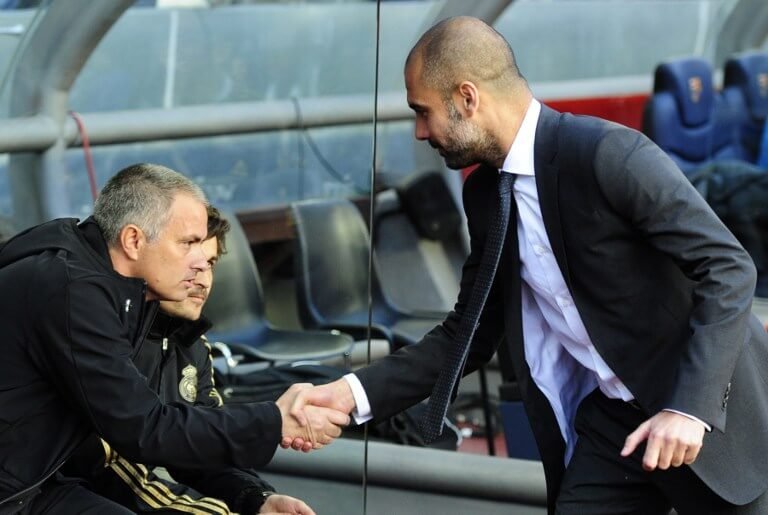 "I try to learn from Jose on the pitch, but I prefer to learn as little as possible from him off the pitch." — Guardiola is willing to admit publicly his bitter rival does have talent.
"If that's true, I will have to revise my behaviour." — A stunned Guardiola when it was suggested in fact his and Mourinho's comportment was markedly similar.
Mourinho on Guardiola
"I would be ashamed to have won it with the scandal of Stamford Bridge (2009 Champions League semi-final when Guus Hiddink was manager of Chelsea). If he wins it this year, it will be with the scandal of the Bernabeu. Deep down, if they are good people, it cannot taste right for them. I hope one day Guardiola has the chance of winning a brilliant, clean championship with no scandal." — Mourinho blaming the referee favouring Guardiola's side after the 2-0 loss to Barcelona in the 2011 Champions League semi-final, first leg.
"It's his life, but for me it's unthinkable to take a sabbatical. He is younger than me, but I'm not tired." — Mourinho expressing surprise at Guardiola taking a year out after leaving Barcelona in 2012 with many believing the Spaniard had been worn to a frazzle by the constant sparring off the pitch with the self-styled "Special One".
"Up until now there was a small group of coaches who didn't talk about referees and a larger group who did. Now, with Pep's comments, we have started a new era with a third group, featuring only one person, a man who criticises when he makes good decisions. This is completely new to me." — Mourinho reacting to Guardiola's fury at a Barcelona goal not being given in the 2011 Spanish Cup defeat.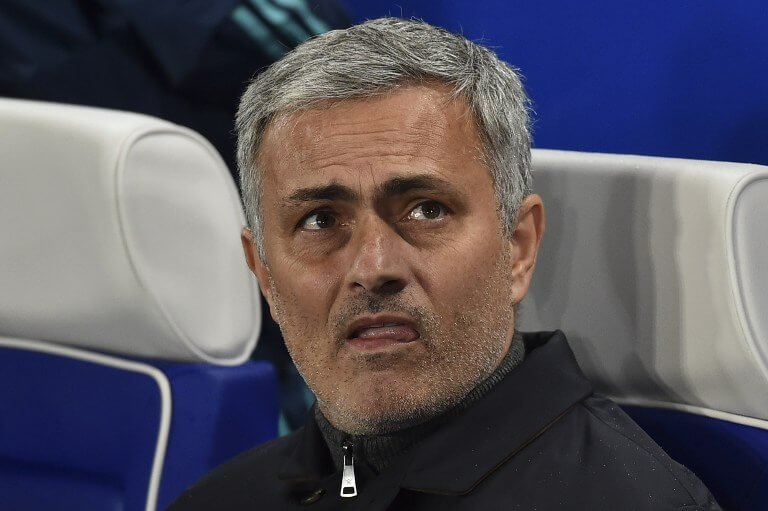 "There are people, much more intelligent than me, who manage to sell an image of themselves, completely different to mine, but deep down they are the same as me." — Mourinho all but accuses Guardiola of hypocrisy.
"In a situation like this (Spain),​ individual fights make sense because they can influence things. (But) in the Premier League, if I focus on him and Manchester City, and he on me and Manchester United, someone else is going to win the league." — Mourinho ahead of this season, attempting to suggest that he will be less obsessed on his old rival this time.
Feature image source: AFP