Cricket used to be just about batting and bowling. About scoring runs and claiming wickets. Fielding was always the poor cousin, the afterthought. In fact, there was a time when fielders would avoid diving because they wore shirts and trousers, and they had to wash their own clothes. So the less soiled they were, the better. 
From that, we've arrived at an era where we have elbow pads and knee pads to avoid bruising. In fact, there are sunglasses that ensure you don't lose sight of the ball while fielding in the sun.
Slowly but surely, the afterthought has become an art form. The art of fielding.
This is the story of an artist who sparked a revolution, the tiger who hunted for the pack – Eknath Solkar.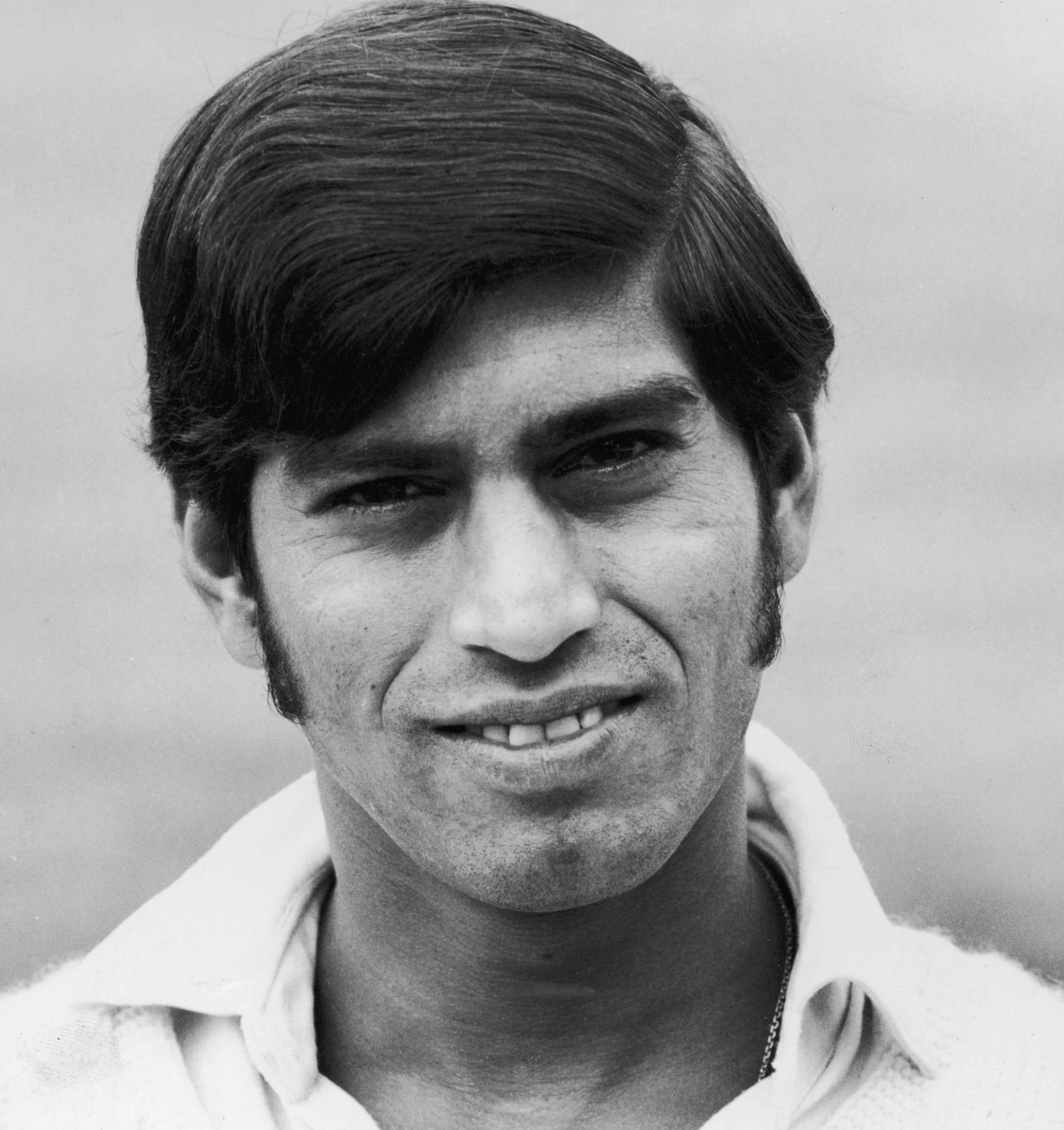 As a fielder, he made the forward short leg position his own. 
Mind you, this was the early 70s. Standing just a few feet away from the batsmen with no protection was no easy task. But he stood tall, unafraid. 
Solkar was at forward short leg, what Jonty Rhodes was at point. 
An incredibly dangerous fielder to bat against. If your defence was off even by a bit or if you dared to edge it towards him, you would find the ball in his safe hands, just centimetres before it hit the turf.
In that period, the Indian team was struggling on foreign soil. So they turned to a veteran for guidance. A man called Hemu Adhikari. Hemu's playing career had been cut short by the 2nd World War. But as a cricketer and a military man, he had gained enough experience to coach India to its first series victory abroad, in England in 1971.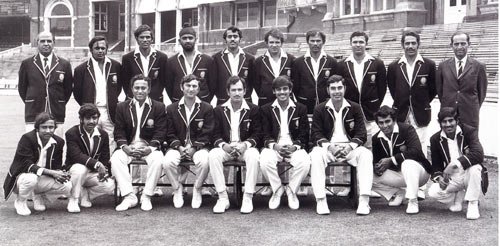 Adhikari instilled discipline within the team and emphasized on fitness and fielding. This was largely thanks to his military background. 
And why wouldn't the Colonel be successful? He had the likes of Sunny Gavaskar, B.R. Chandrashekhar and Ajit Wadekar at his disposal. And he had one more weapon. The fittest of them, the one willing to do anything for his coach, his captain and his country.
The then captain Ajit Wadekar said of Solkar:
He wasn't just a tiger-like figure for his hunting catching prowess, he also had the air of a carnivore. Not one to back down, during the 1974-75 series in England, he had a sledging contest with Geoffrey Boycott which culminated with him telling the Englishman, "I will out you bloody." 
And he got Boycott out in three successive innings. How impressive is that?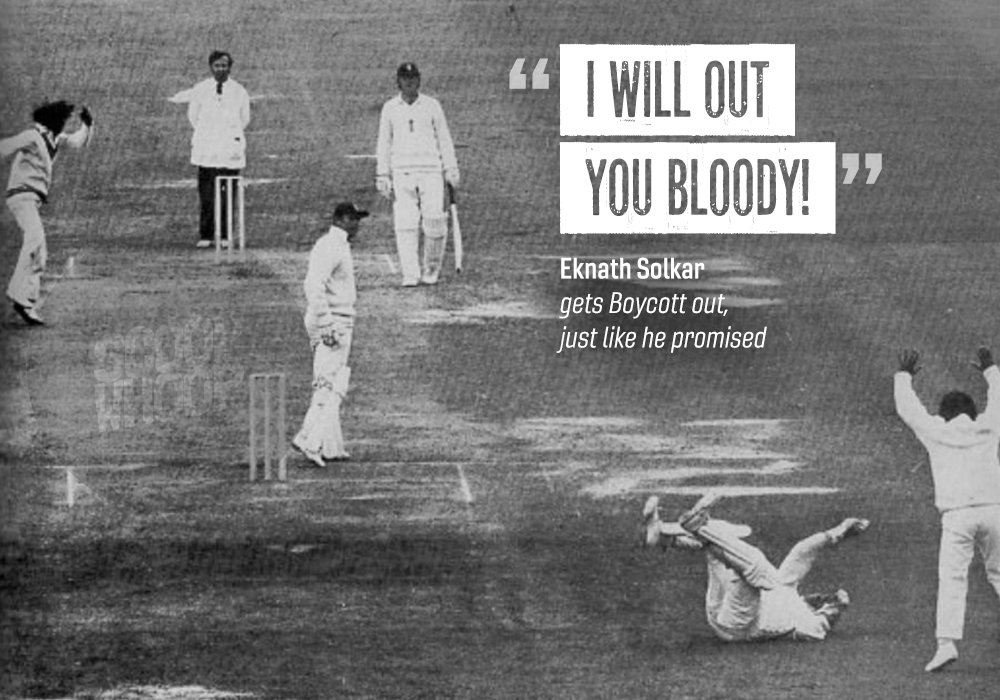 A lot of people saw him as a filler. A batsman who could make a few runs but never a huge score. The bowler who would bowl a few overs just to get the shine off the ball for the spinners. But when it came to fielding, let's just say that the world has seen only a few with the same skill set.
He was one of the first people to put his body on the line for his team. Standing within one-arm distance of the batsmen, without any sort of special protection, diving and trying to cover every blade of grass around him to take a catch or save a single. That was his level of commitment.
During the 1969-70 series when the Aussies toured India, he took a spectacular catch to send their opener-captain Bill Lawry back to the dugout. Lawry was so impressed and in awe of Solkar that he gifted him his bat.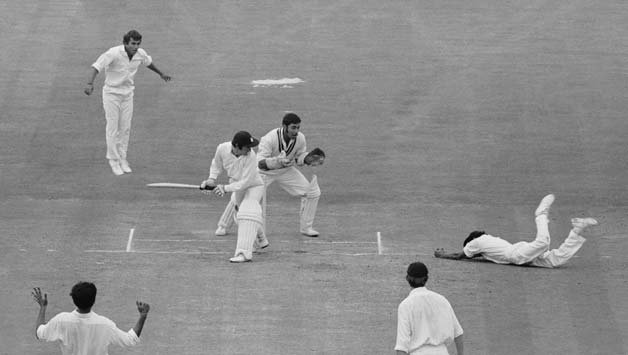 That's the effect he had. Ekki was a hero. He wasn't a filler, he was a fighter. And more importantly, he changed the way we looked at fielding. 
It is rightly said that catches win matches. But honestly, it goes beyond that. From dives that saved certain boundaries and throws that grabbed run-outs, Ekki did all of it at a time when no one else did.
53 catches in 27 Tests, 1068 runs with a century and 6 fifties and 18 wickets to go with it. He would always contribute in some way or the other. The Indian team was incomplete without him. 
And yet, we hardly talk about him.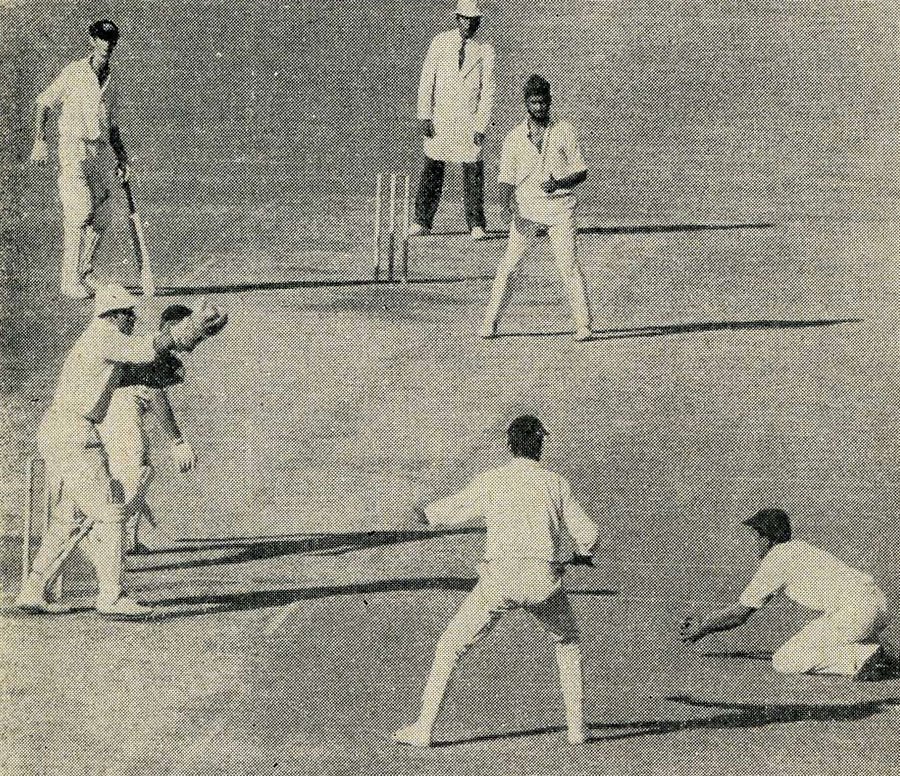 We remember our Sachins, our Gavaskars, our Dhonis and our Kohlis. But it is time we remembered Eknath Solkar too. A man who became an all-rounder before we knew we needed one, an all-rounder who turned fielding into an art form and a fielder who sparked a revolution. 
During his career, he ruled the forward short-leg position. His legacy is inescapable, just like every ball that was hit in his general direction.