The Rio Olympics was much more than just about sports. It was about sweet victories, heartfelt gestures and heartwarming proposals. We saw raw human emotions triumphing the blind desire to get hold of that elusive medal. This Olympics gave us stories that are going to be remembered forever, or at least till Tokyo 2020. 
So here are all the stories that defined sportsmanship more than the medal:   
1. Adelinde Cornelissen dropped out of the Olympics after her horse suffered a grave injury.
Cornelissen is a Dutch Dressage Rider whose beloved horse Parvizal took ill after he was bitten by a toxic insect. His head swelled up and he could barely walk. Instead of giving up on her four-hoofed companion, Adelinde decided to stay back and nurse him back to health. 
2. The story of Joseph Isaac Schooling gives hope to everyone who dreams of making it big. 
Michael Phelps was touted as unbeatable until Joseph Schooling beat him at his own game. Schooling lost to Phelps 4 years ago, but Phelps' words of encouragement boosted the young swimmer's morale. The inspiring story of the young Singaporean goes on to prove that with hard work and dedication anything is possible. 
3. Anthony Ervin who won the gold medal after he sold his first 11 years ago.
Fast forward to 2000, the year of the Sydney Olympics, and Anthony Ervin claims the gold in 50 metres freestyle. A gold medal that made him invincible in water, a gold that put him among the bestest of the best. But then came 2004, when tsunami wreaked havoc and caused major loss of life and property everywhere. So Anthony Ervin selflessly sold his Olympic medal on eBay to raise money for tsunami relief. 
The year is 2016 and Anthony Ervin, the oldest member of the US team, claims the very gold medal he once sacrificed in service of humanity. Karma is kind.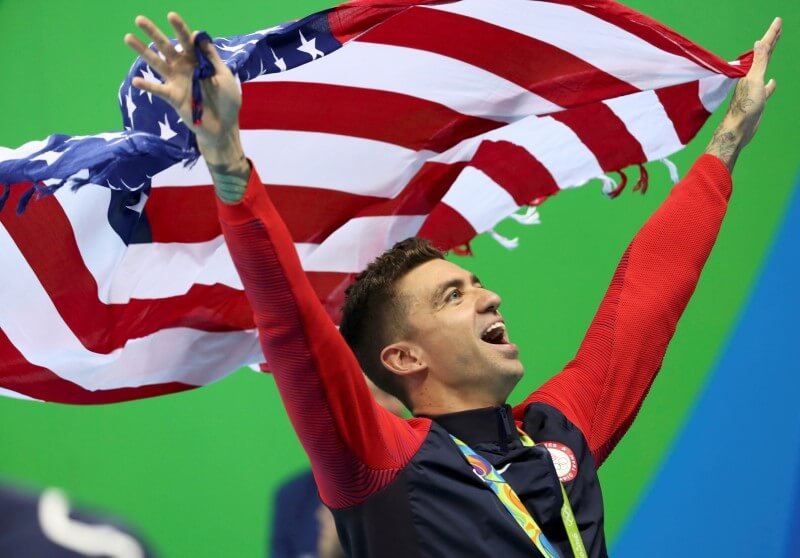 During the 5,000 meter race, Nikki Hamblin from New Zealand tumbled on the track and took USA's Abbey D'Agostino down with her. Hamblin was quick on her feet, but she wasn't one to complete the race without her fellow competitor. Nikki helped Abbey up on her feet, encouraged and assisted her till the very end of the race.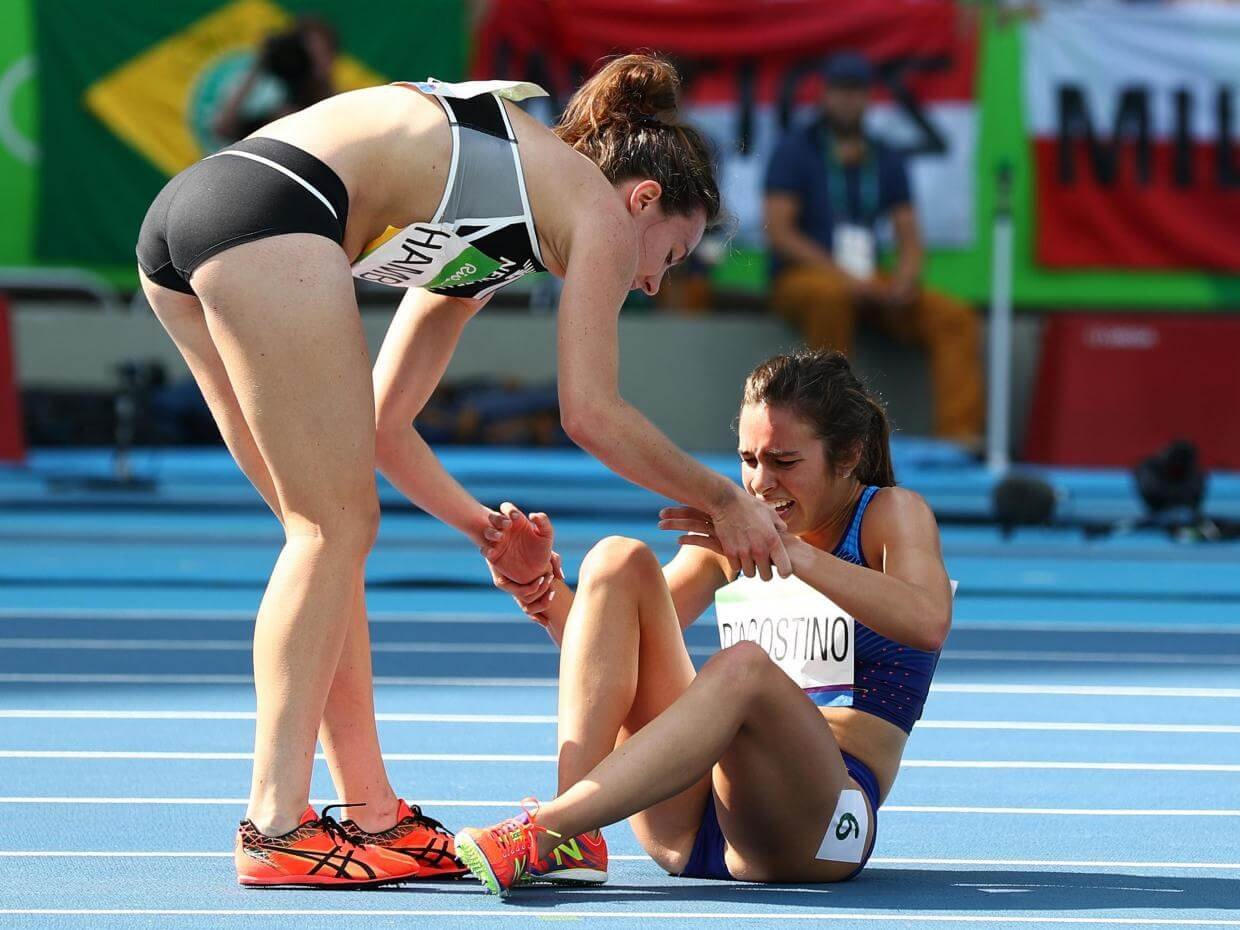 This year's Olympics saw many lovely couples tying the knot in front of the whole world, here are some of them: 
5. Brazilian rugby players Isadora Cerullo and Marjorie Enya got engaged on the field. 
Isadora was in for a surprise when her partner on and off the field, Marjorie Enya, proposed to her in a rather big gesture. Marjorie also took the opportunity to say a few words dedicated to her beloved on the microphone. It left the viewers moony and wide-eyed and went on to become a major win for the LGBT community.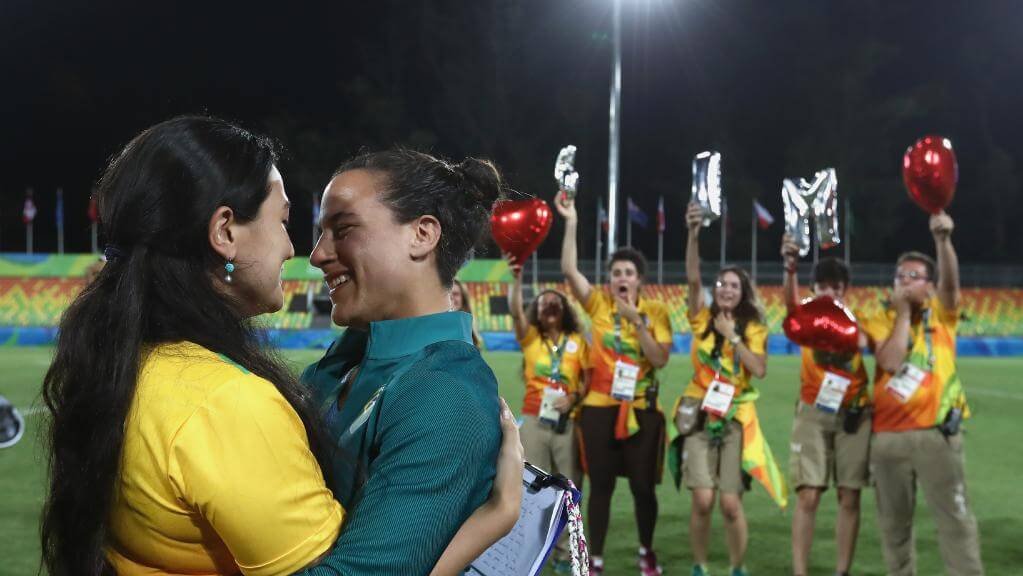 6. Britain's Charlotte Dujardin said 'Yes' to her long-time boyfriend's proposal.
After winning her third gold medal, Charlotte was in for another sweet surprise, courtesy her boyfriend. While cheering vigorously for his beloved, Dean Golding wore a t-shirt with this message: Can we get married now? Well, who could resist such a sweet gesture, right? They're happily engaged and ready to tie the knot next year.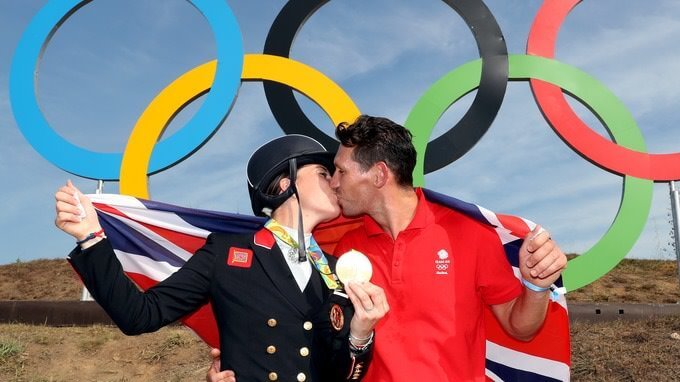 7. China's He Zi & Qin Kai got engaged after she won silver.
The crowd cheered in rapture as Qin Kai went on one knee, with a beautiful ring in hand and proposed to He. This happened right after she won the silver medal in three-metre springboard event and left her quite speechless. Well, she accepted, they embraced and wrote an endearing love story.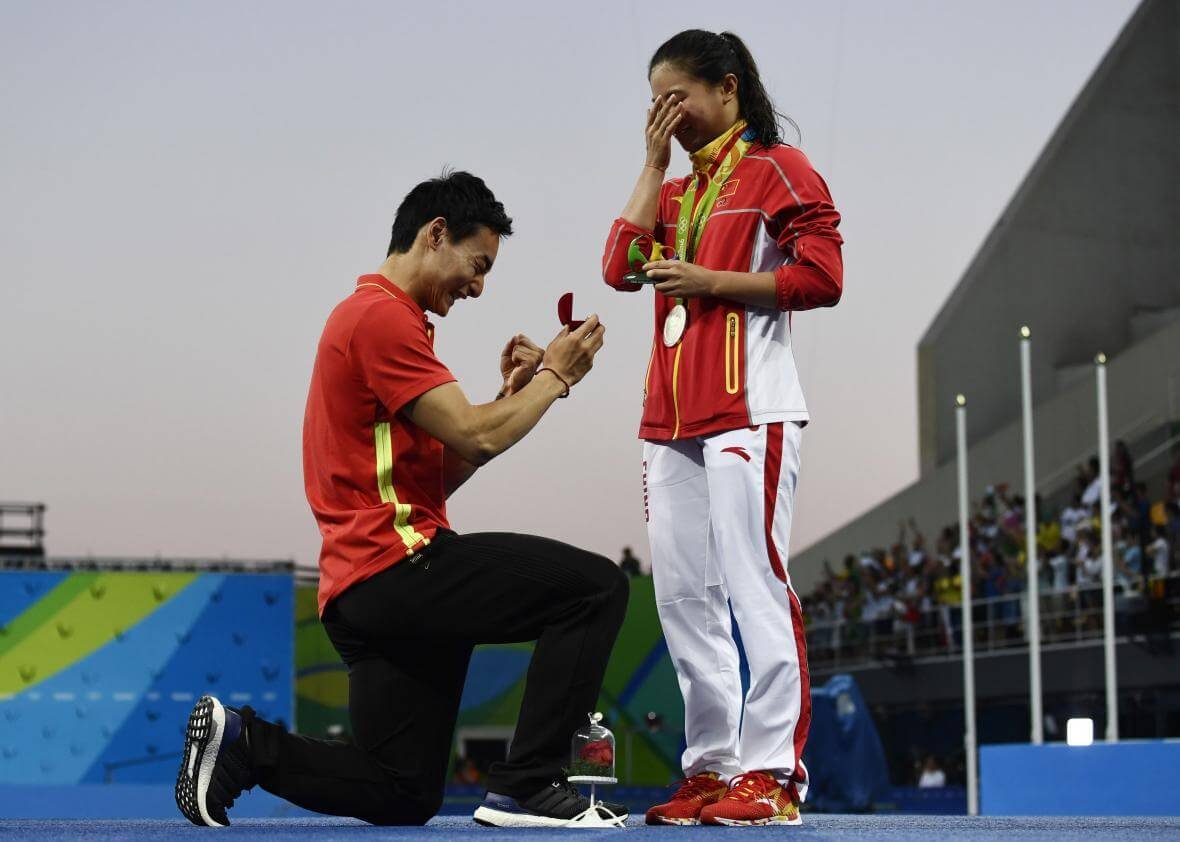 8. British race walker Tom Bosworth popped the question to his boyfriend at the Copacabana beach.
Tom chose to ask his boyfriend for marriage in a very traditional manner. Like tradition would have it, he went down on one knee with a ring in hand on the Copacabana beach. That's all Harry Dineley needed to say 'Yes'.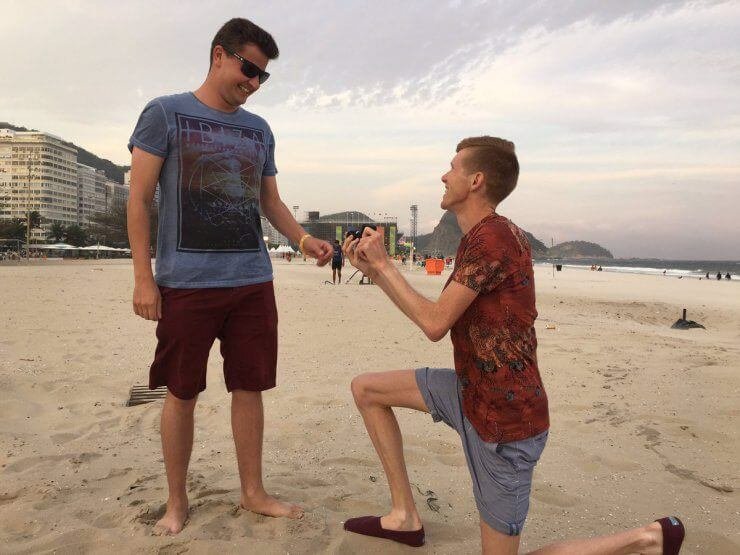 9. William Claye, Triple Jumper of Team USA, proposed to his girlfriend moments after winning silver. 
With the medal ceremony was over and the silver secure on his chest, William Claye swiftly jumped into the stands to get to his girlfriend. Upon reaching, he got down on one knee and proposed to the love of his life while people thronged from all sides. She of course said yes!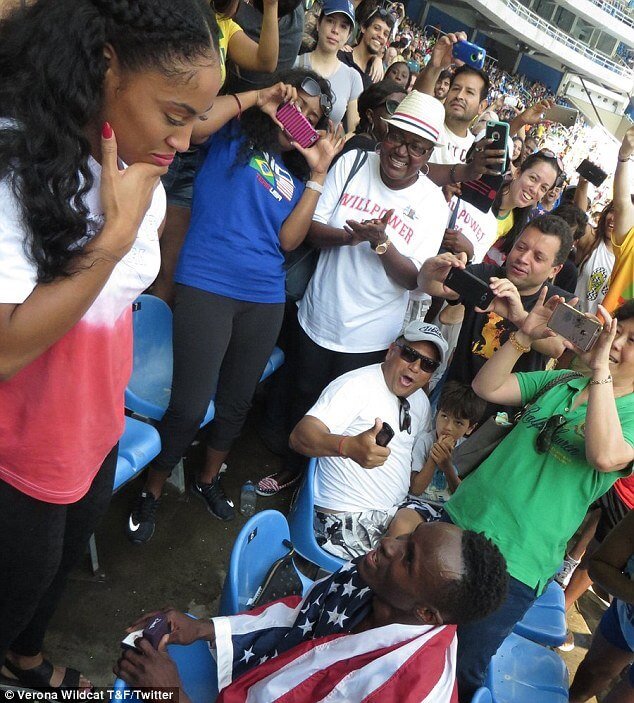 10. The first-ever Olympic team comprising of refugees from 6 countries. 
The Refugee Olympics team brought attention to the ongoing refugee crisis that many nations are facing right now. This team is proof that though they may live in harsh conditions no one can put a cap on dreams.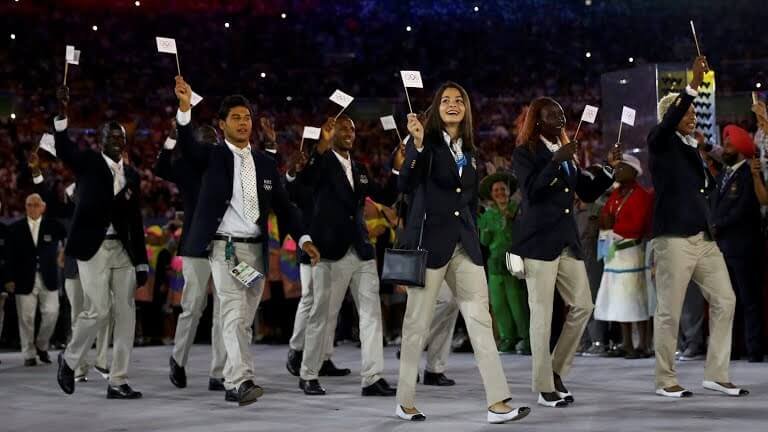 11. Fiji won its first medal – a gold – and the whole country celebrated with a national holiday. 
After participating in 14 Summer Olympics and 3 Winter Olympics, the country never won any medals. But this year, the rugby team of Fiji changed that and made the country proud by beating Great Britain 43-7. The whole country was overjoyed and declared that day as a national holiday.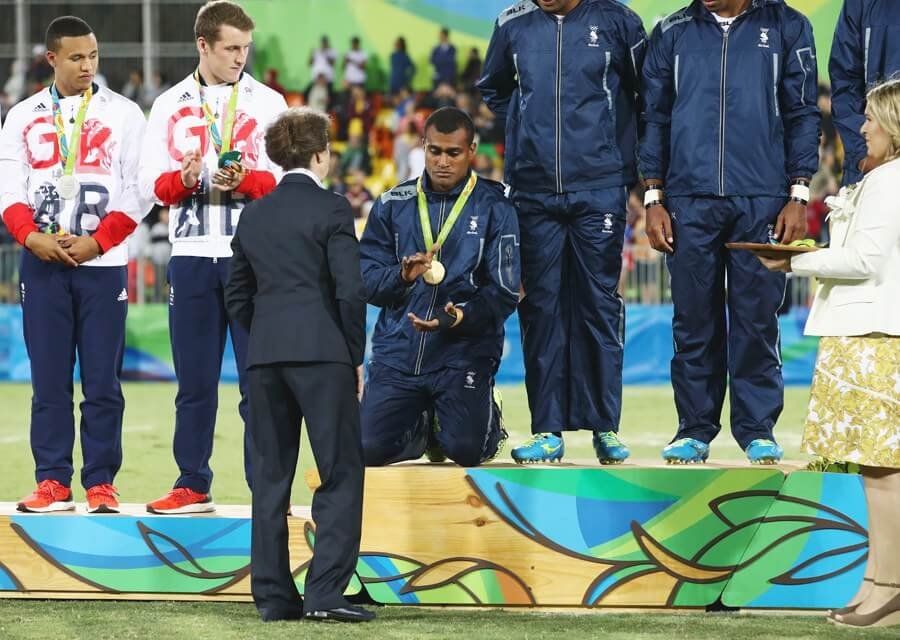 12. The world record holder for the 50 km walk, Yohann Diniz, participated in spite of having a bad stomach. 
The determination and dedication to sports that Diniz has is unseen and unheard of. The fact that he was not well did not change Diniz's mind. He walked and was in the lead for 45 mins, until he collapsed midway. But the best part is, his record is still pristine and unbroken.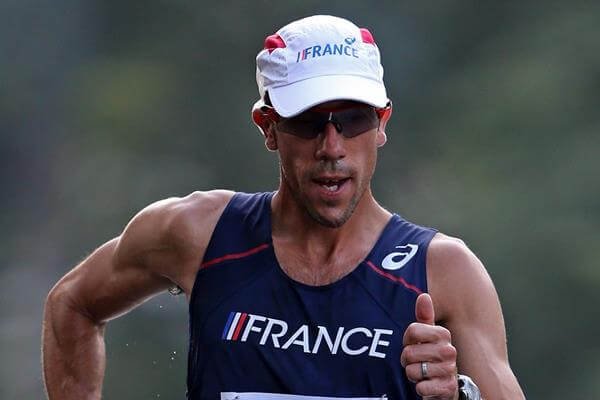 13. Kimia Alizadeh Zenoorin became the first Iranian women to win an Olympic medal. 
Kimia's bronze medal marks a major win for Iranian women in particular as they are not even allowed to enter stadiums in Iran. She not only kicked on the field, but even off the field. She battled patriarchy and broke barriers to make history after beating Nikita Glasnovic of Sweden.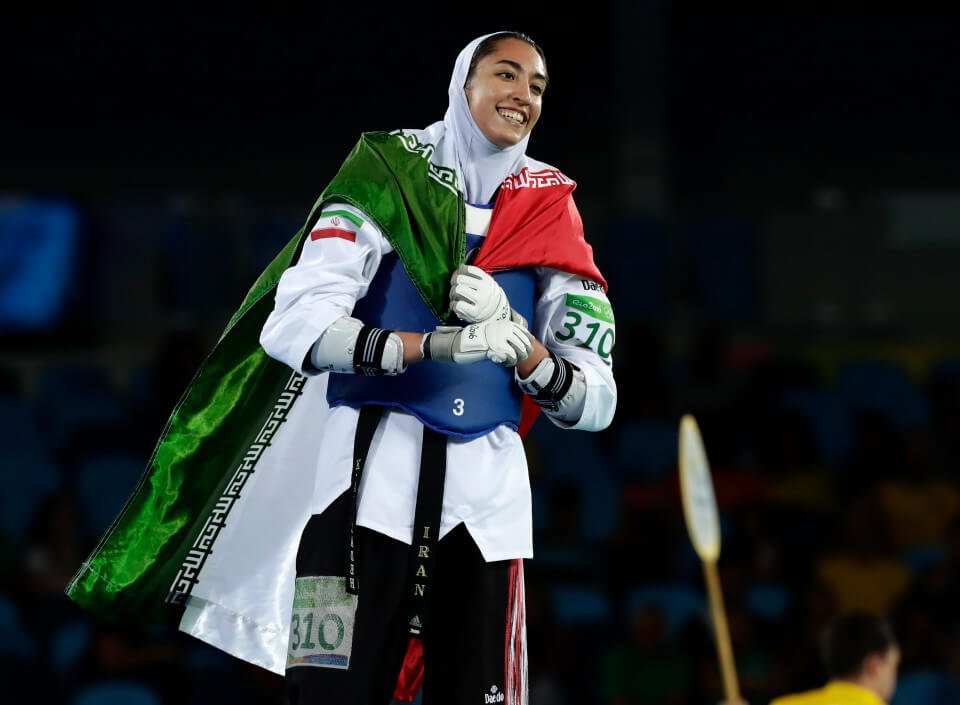 14. Fehaid Aldeehani became the first stateless athlete to win a gold medal.
After Kuwait was suspended by the IOC, 7 athletes from the country were allowed to participate in the games independently. Fehaid became the first man without a state to win a gold medal after winning the Men's Double Trap shooting event in Rio.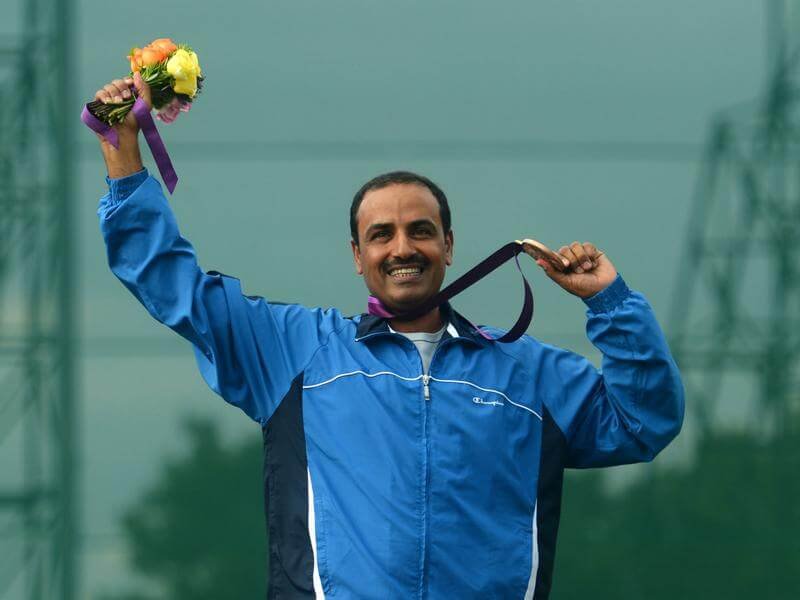 15. Vietnam wins its first gold, thanks to Hoang Xuan Vinh.
Years of dedication, practising on mere 100 bullets everyday, and with economical conditions worsening everyday, it was no easy feat to win that gold medal. Hoang was happy and proud he could win the first medal for his country.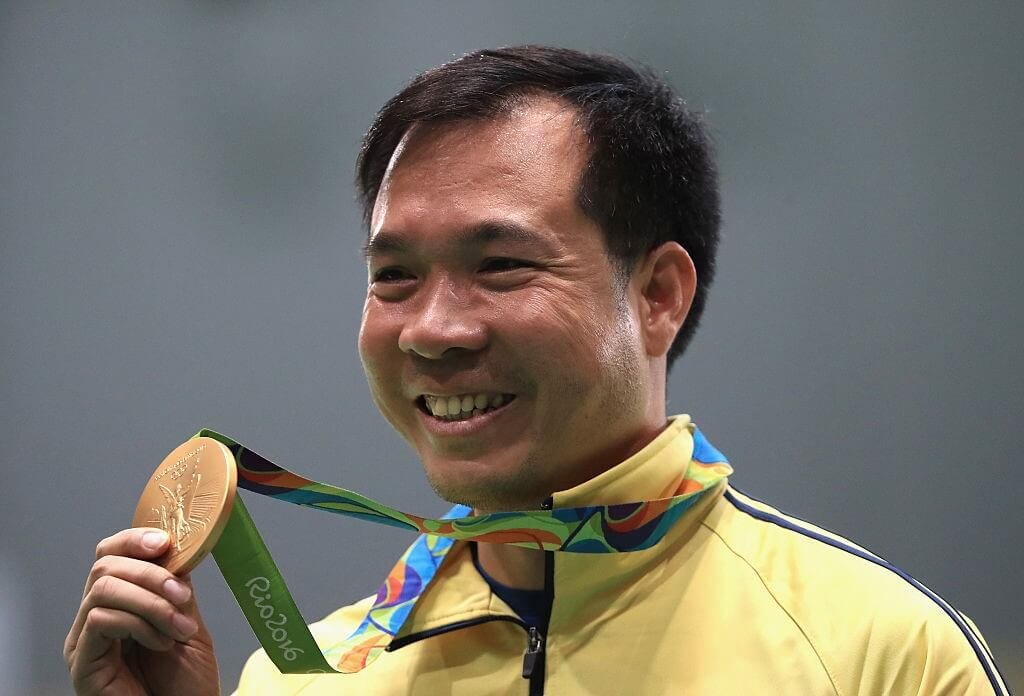 16. Fabien Gilot's touching tribute to his grandfather every time he raises his arms. 
Part of France's Olympics team, Fabien has a beautiful tattoo in Hebrew engraved on his inner arm. It reads this: "I am nothing without them". It's in memory of his grandfather who was a Holocaust survivor and his hero. A hero he wants to share with the world every time he raises his arms in victory.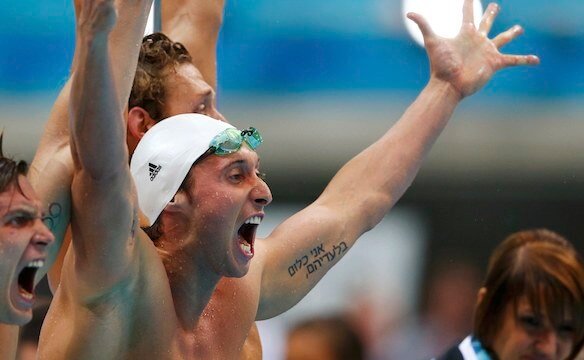 These stories of courage, determination, sacrifice and love are reminders that in sports, it's not always about winning and losing.