A spectacle that graces us every four years, and sees the best European footballers fight for international glory, our loyalty is divided towards the clubs or players we support during the Euros. Someone will probably support England if they are a fan of Wayne Rooney or if you fancy Cristiano Ronaldo, you are likely to support Portugal.
The reasons vary from person to person. But deep down, we all have our favourite teams. This time around, Euro 2016 featured a total of 24 teams. After lucky wins, heartbreaking losses, thumping defeats and commanding victories, 20 of those teams were eliminated. Leaving only 4.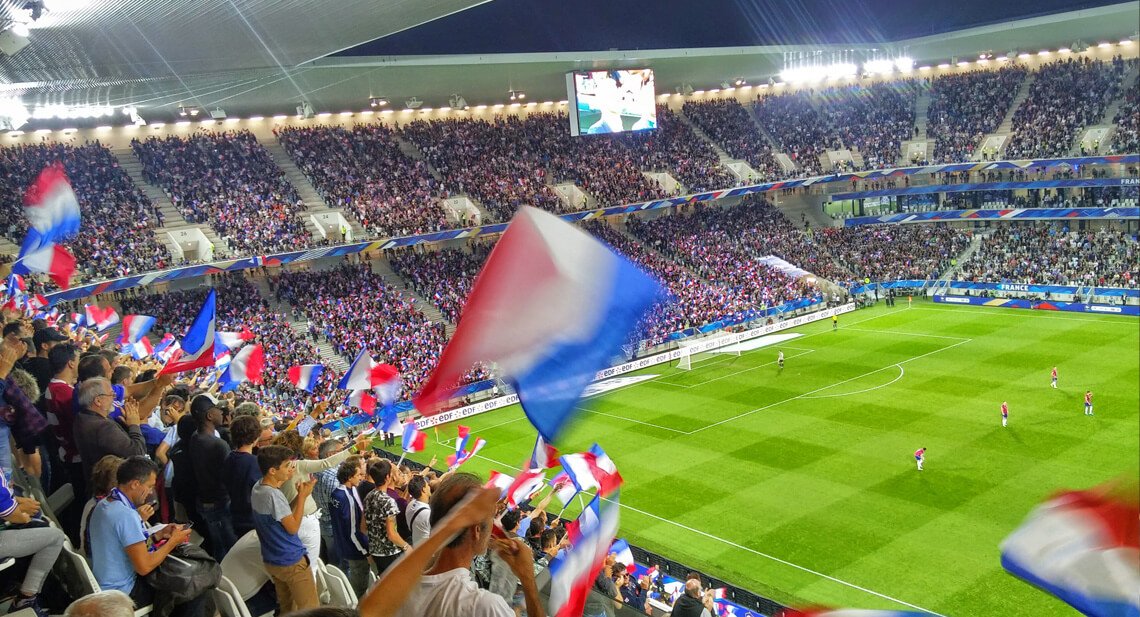 Maybe your favourite team has already been knocked out, maybe it still survives, maybe it is heading towards glory. 5 days from now, the kings of Europe will be crowned. 
The throne has belonged toSpain for the last 8 years, but they are already out.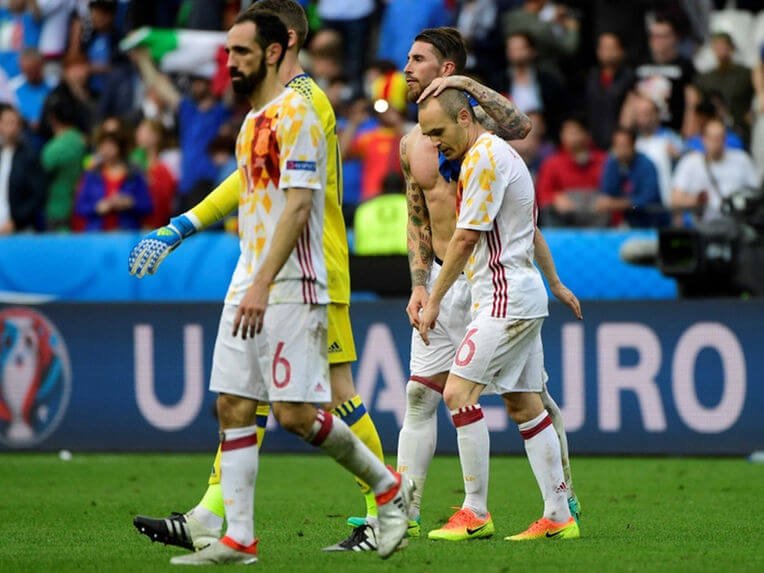 So who will it be? How about the hosts France? The battling Portuguese? The underdogs Wales? Or world champions Germany?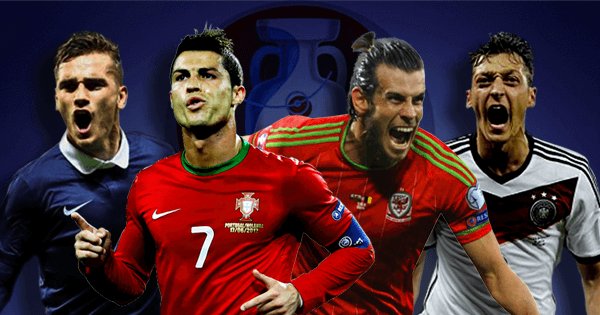 Let's break this down to understand which team stands where. We can start with the first semifinal that will be played between these two: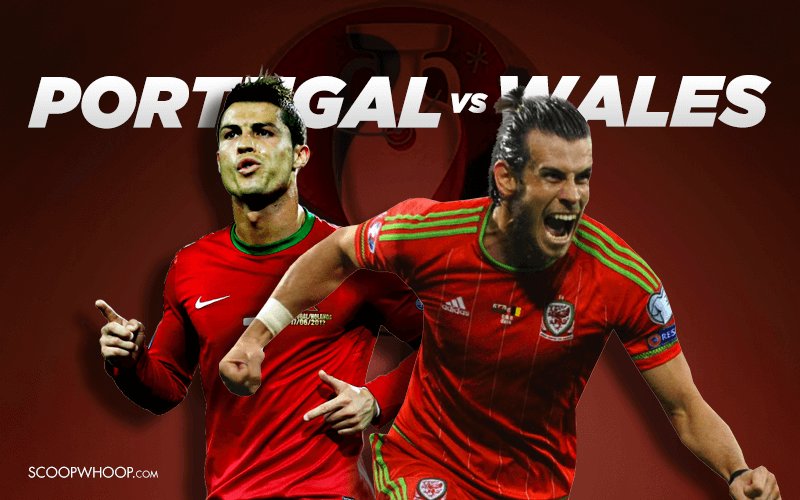 Now, these two teams rely heavily on their superstar galacticos. And let's face it, they are two of the best in the world. 
Both were transferred for a record breaking fee to the biggest club in the world, Real Madrid. Both have amazing aerial & heading ability. Both have cannons in their feet when it comes to shooting from long ranges. And on their day, they can rip any team apart. 
But how have they fared in Euro 2016 so far?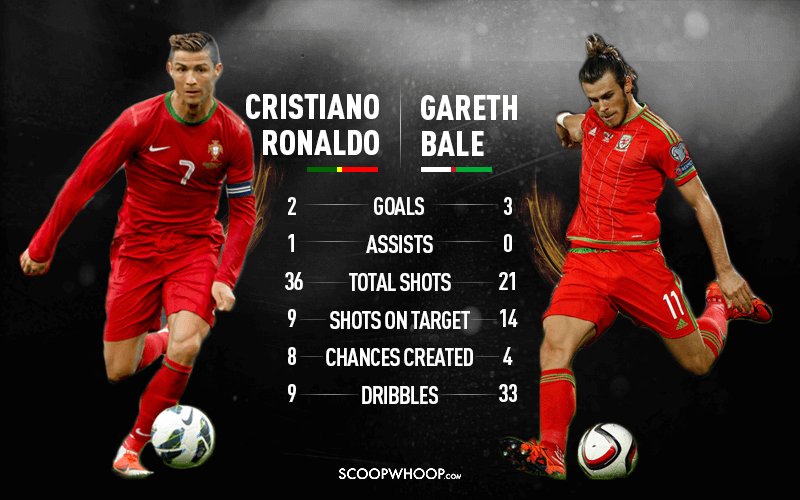 Based on the comparison, things look pretty equal. But apart from their talismans, the teams have been very different in their approach.
While the Portuguese have Cristiano playing as a striker and not on the wing, he does not see much of the ball and it also exempts him from taking on too many defenders.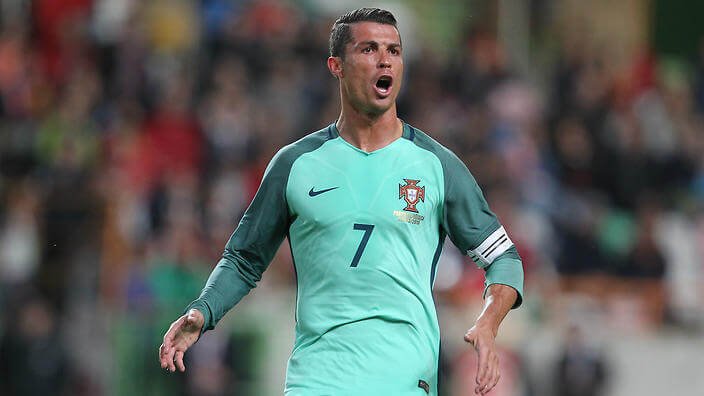 Bale on the other hand is playing in his natural position and with his speed and body strength, he is pretty hard to catch. Also, his free kicks have been fairly accurate which makes him even more dangerous.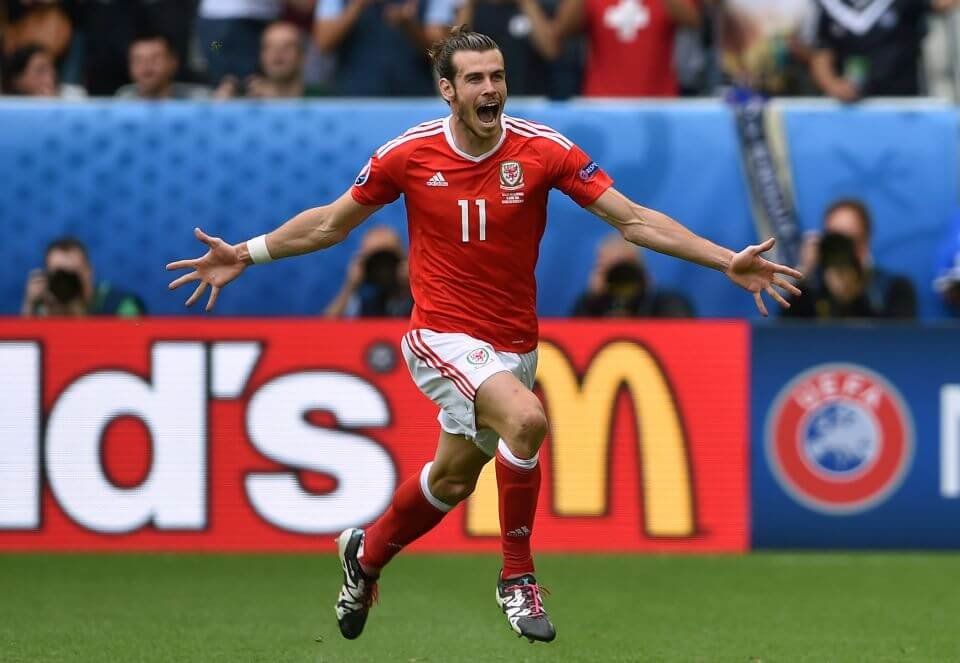 Portugal have sort of relied of Ronaldo too much or on some moment of individual brilliance which, luckily for them, has come by in every match, through one man or another. But the Portuguese haven't won a single match in 90 minutes. 
They won one in extra time and one on penalties. But as long as they are winning it by luck, hook or crook, I don't think they will mind.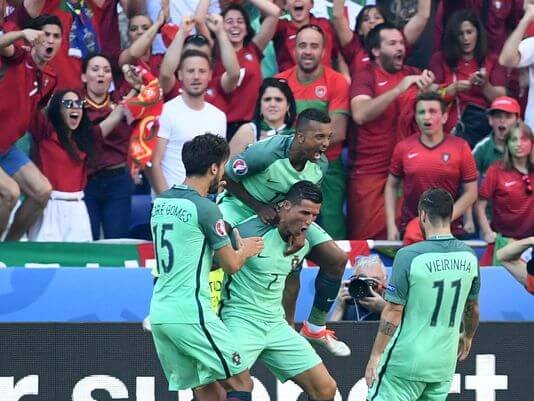 Wales on the other hand has functioned more like a unit, a more balanced team which has seen them through some tough games. They defeated the best ranked team in Europe and the 2nd best team in the world, Belgium, by 3-1 and that too after being a goal down. No doubt their confidence will be soaring.
If we go by the last game, both teams have a central defender in fine form. Pepe was surprisingly not hotheaded and spectacular with his tackles & clearances, while the Welsh captain, Ashley Williams, is not only stopping goals, he is scoring them too.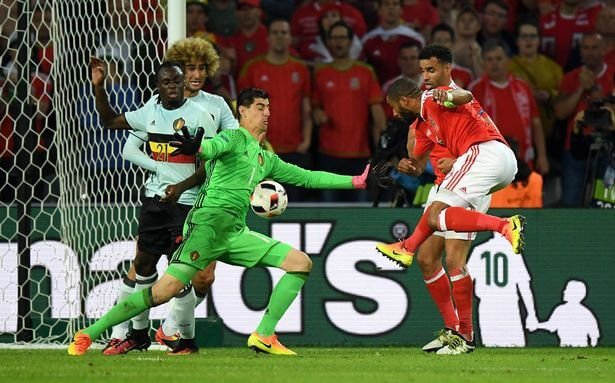 So what can actually make the difference? 
Well, while Portugal's creative midfielder is in excellent form. (Talking about of course the 18-year-old Renato Sanches)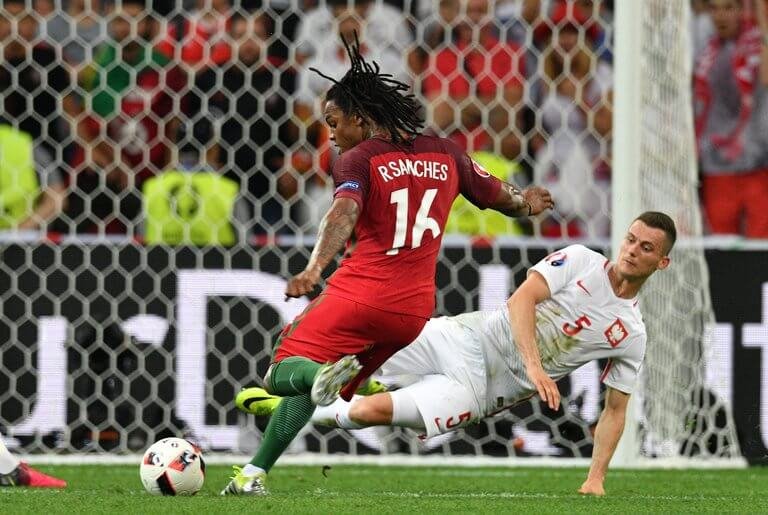 Wales' play-maker Aaron Ramsey sadly has been suspended for their game against Portugal, which can really hurt the Welsh.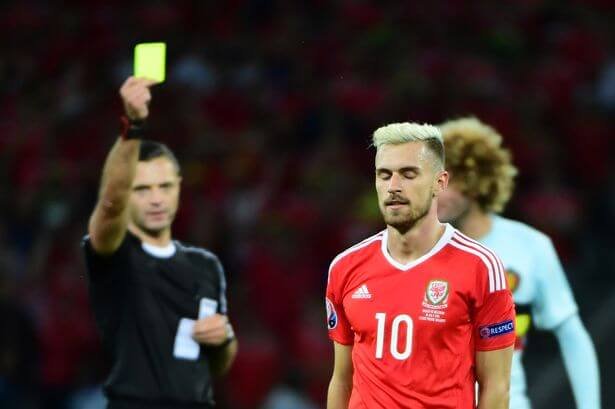 There needs to be a player who can step up for Wales and dictate the game from central midfield. If not, that could actually be the difference between the two teams and give Portugal the edge.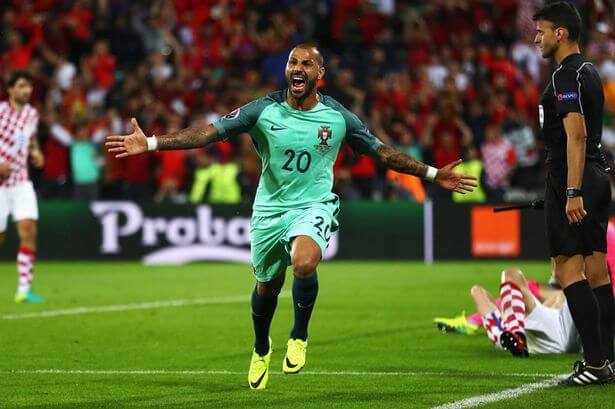 However, all of these stats and facts can be rendered useless if these two gentlemen run riot on the field. The other twenty will merely be spectators.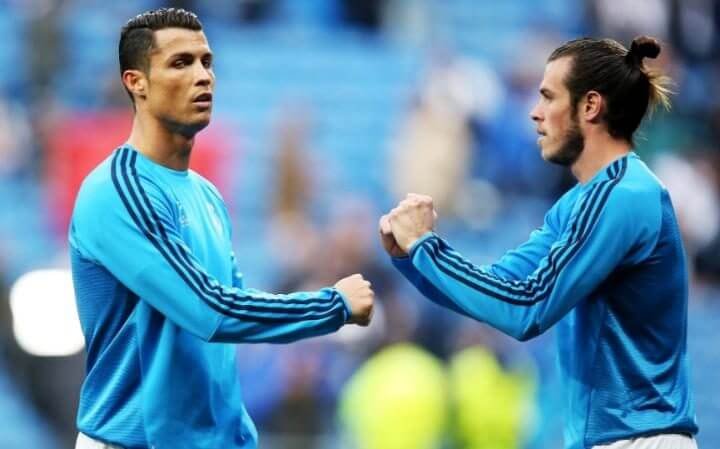 The second semifinal features two heavyweights. The hosts and the world champions!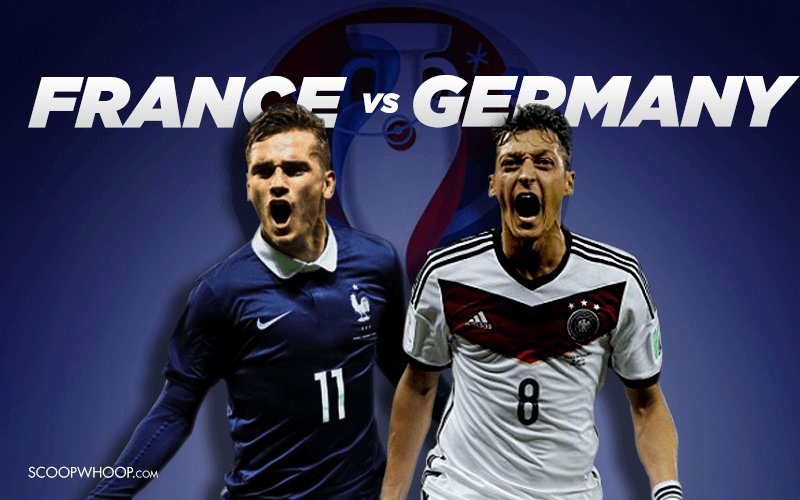 These two teams rely more on their team play than individual brilliance, but that doesn't mean there can't be such moments that can leave you in awe. The French have not only been impeccable with their team play, they also have players performing to their potential individually as well.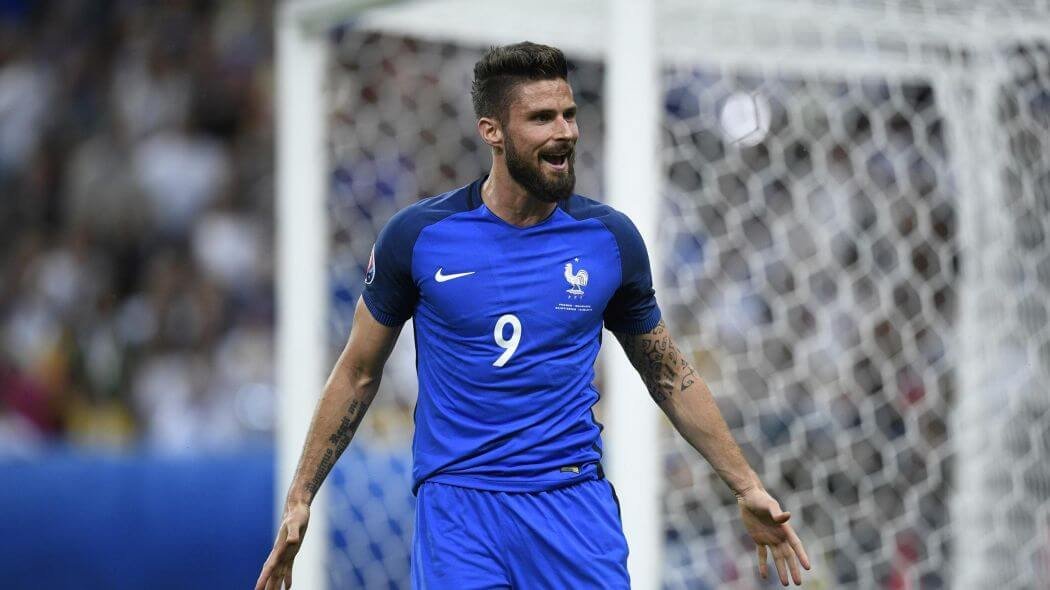 The top 3 scorers in Euro so far are French. Antoine Griezmann (4), Dmitri Payet (3) and Olivier Giroud (3). And not to forget, they have the irreplaceable Paul Pogba commanding the midfield and the man seems to be having a good tournament too.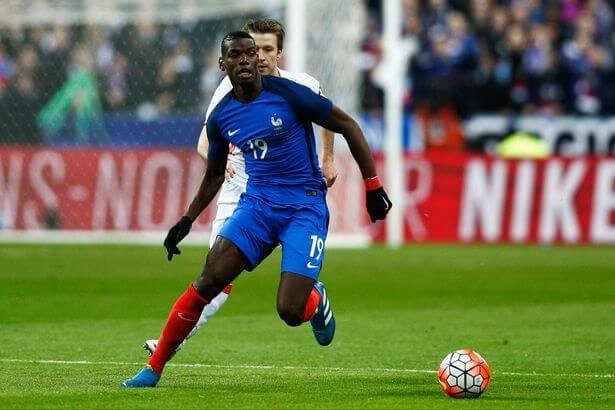 On the other hand, we have the world champions. They just knocked out the Italians, who had knocked out the defending champs. But the problem that the Germans will face is that they don't have a proper striker up front, as Mario Gomez has been ruled out because of injury while Mario Gotze isn't really in great touch at the moment.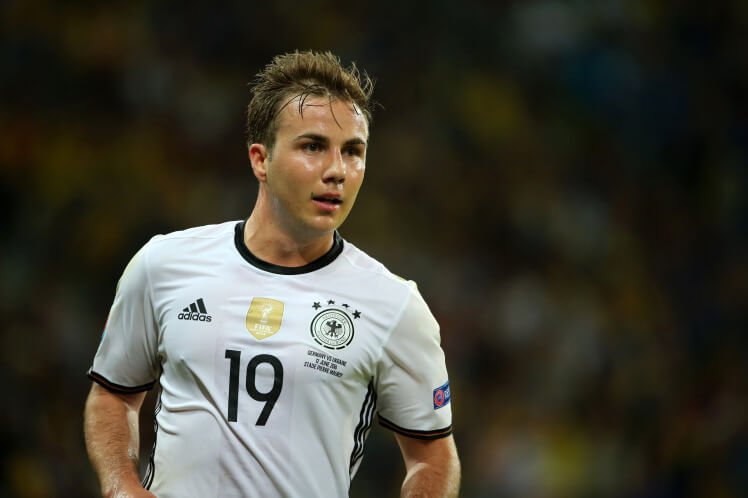 What's more, their main central defender, their wall – Matts Hummels has been suspended for the clash. And if you think their midfield is sorted, think again! Both Bastian Schweinsteiger & Sami Khedira are carrying injuries. But they do have this guy.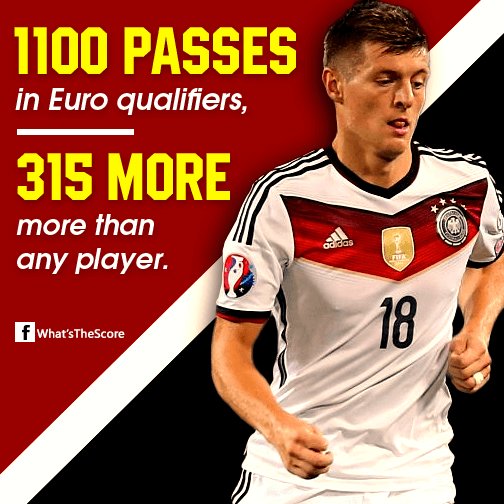 And him.
They can dictate the game when they are in their element. But a slip in the form can be dangerous. What works for them is that as Germans, they always find a way through. They always have a solution to the problems thrown at them. 
And well, you also have a manager who can dig his way out of any situation, so that helps.
They had a tough time against the Italians, but managed to make it through.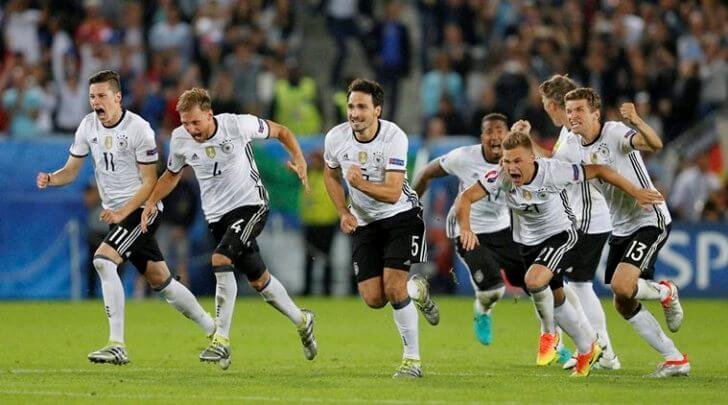 While the French made easy work of the Icelanders and thumped their way into the final with a 5-2 victory.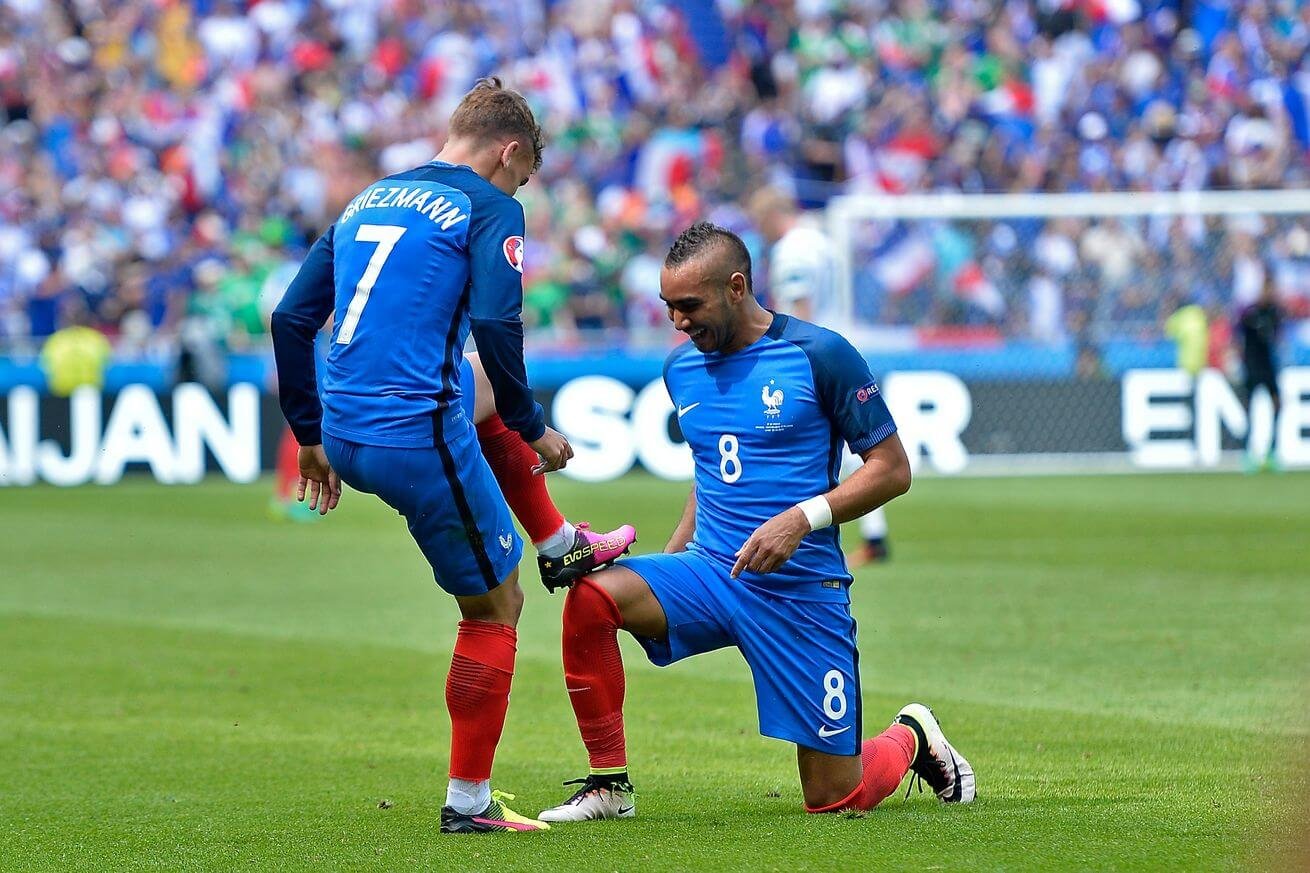 The French haven't won in an international competition against the Germans since 1958. On the other hand, the Germans haven't won the Euro championship since 1996. 
It will probably be a game of good quality. Barring German suspensions and injuries, the hosts may also have an edge because of the support they will get from the public.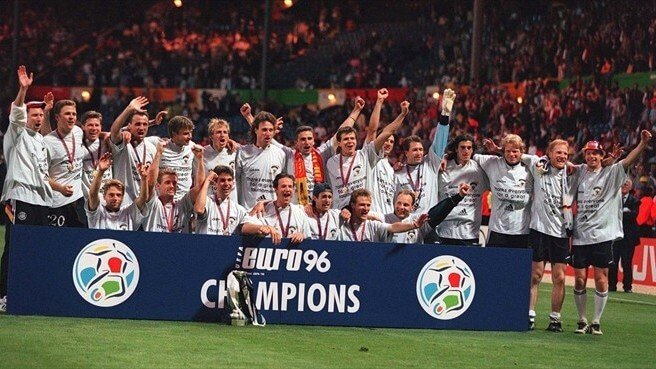 Now let's talk about the possible finals that can take place.
If the final sees these two teams: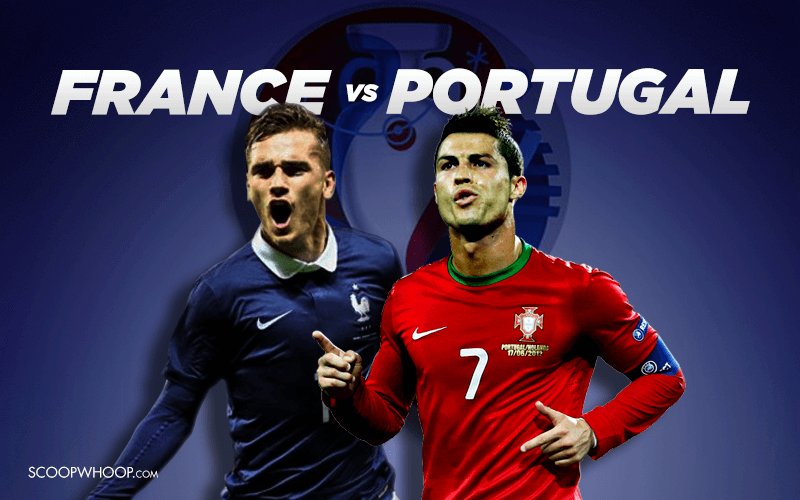 Cristiano Ronaldo will need to step up and play the game of his life. The Portuguese will again rely on their 18 year old talent to show some magic because CR7 won't be able to handle the likes of an experienced French defence alone. 
It goes without saying that players like Nani and Quaresma will need to be at their sharpest too. But the most important role I believe will lie with Pepe again. The French attack is cruising along at the moment, and it is imperative that Pepe takes the leading role in the back four.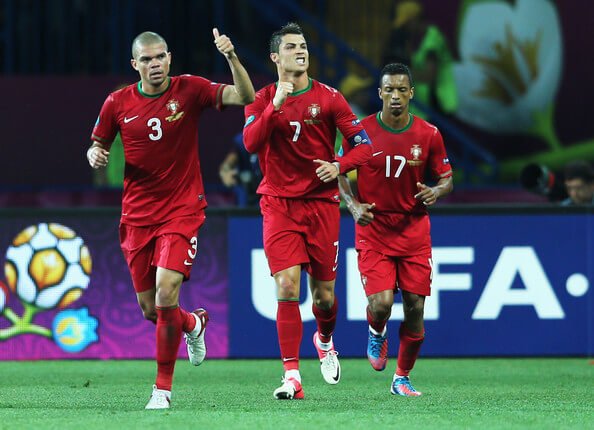 As far as the French are concerned, they have a strong midfield, a good defence, strikers in form and no injuries or suspensions (which can change after the semifinal). 
If they want, they can make easy work of a Portuguese outfit that isn't at its sharpest, but any slip up and the very same individual moment of Portuguese brilliance we talked about can hurt the hosts.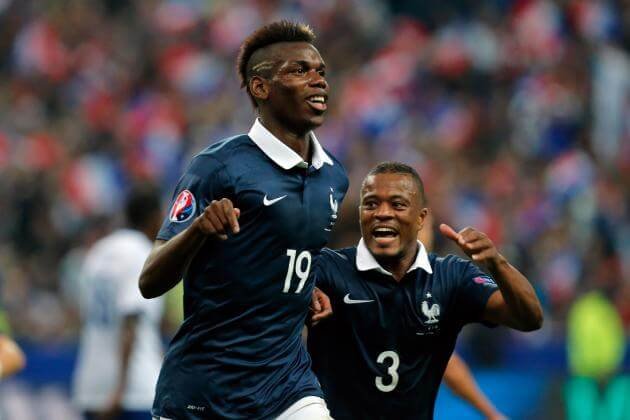 If we witness this final: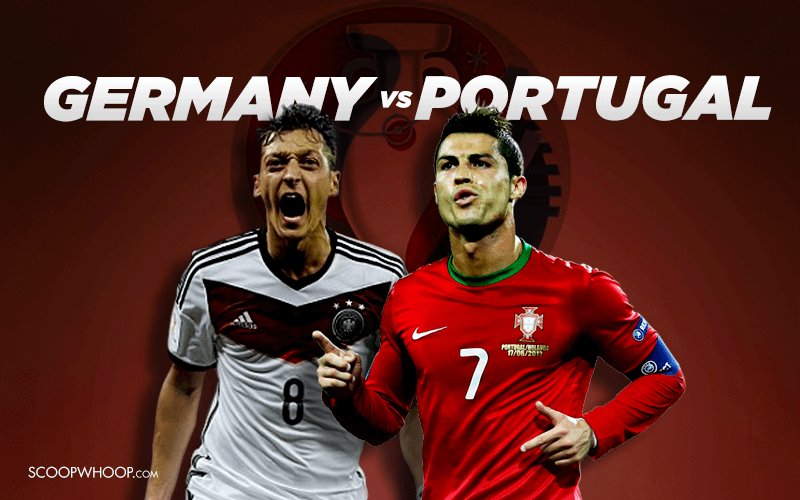 Well the battle will probably be a little similar to the one mentioned above. Portugal will have to play their heart out. They lack the experience of winning against world class teams, but they can be unstoppable on their day.
The last time they met was in the world cup and Germany won 4-0. But that was 2 years ago. There have obviously been changes.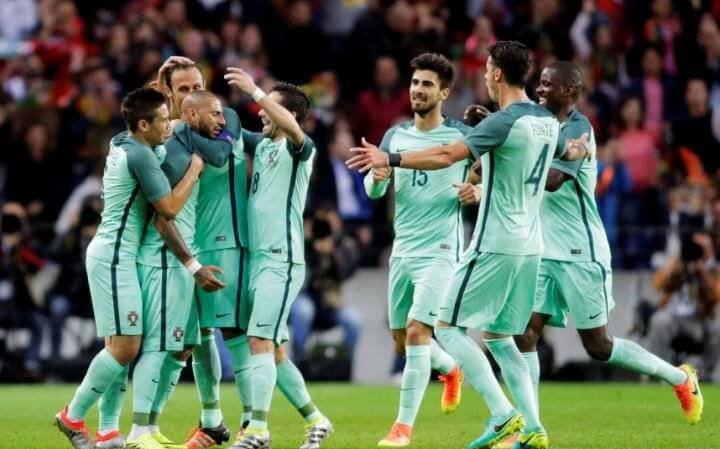 For the Germans, they will be coming out after a win against the hosts and one of the tournament favourites. This will obviously be a huge motivating factor. Moreover, they will get players back from suspension and maybe a few healed injuries will also see them get a more balanced side. 
If they play with the spirit that helped them defeat the hosts (whatever it may be), they could see themselves lifting the trophy after 20 years.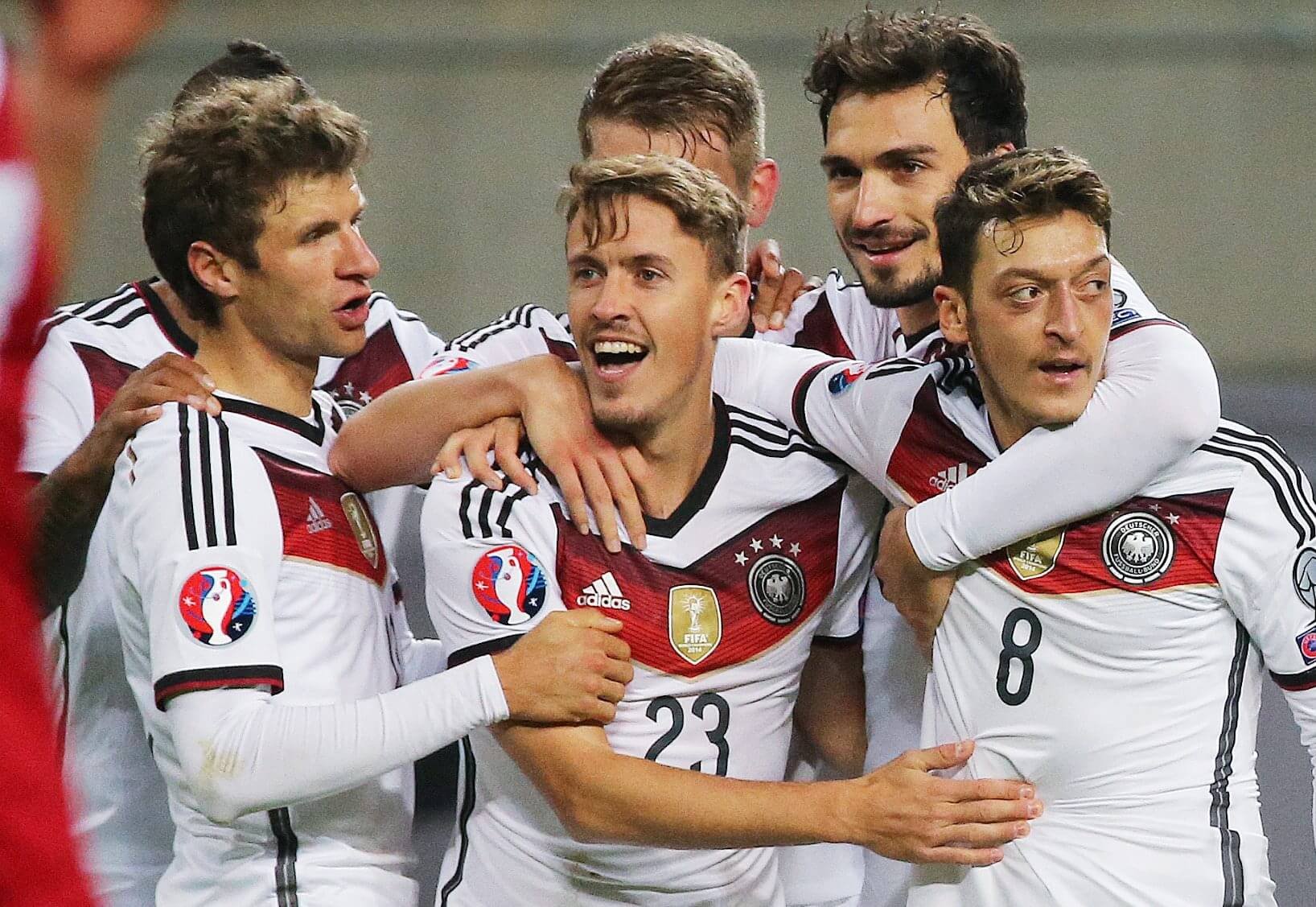 But what if we see this final: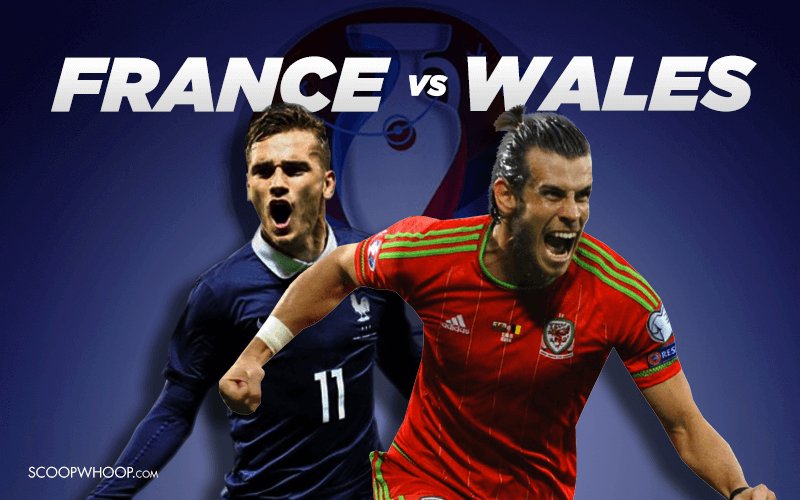 It is likely to be a very fast paced game. You have two of the best attacking wingers on both teams, who are both great with their delivery and hungry for goals. 
Ohh, and they are both great with free kicks too. If these two face-off, expect Payet and Bale to light up the field.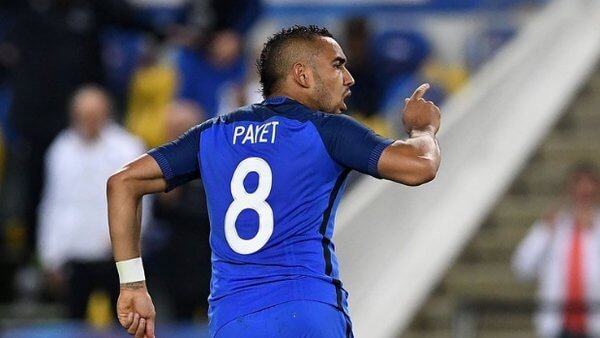 For Wales, their central midfield will be sorted with Ramsey back in the team. But he is not the only player who will have to play the best game of his life to write the best underdog story of the Euros. 
They have the willpower to do it. They very well can. But being the underdogs and playing the hosts can be extremely unnerving.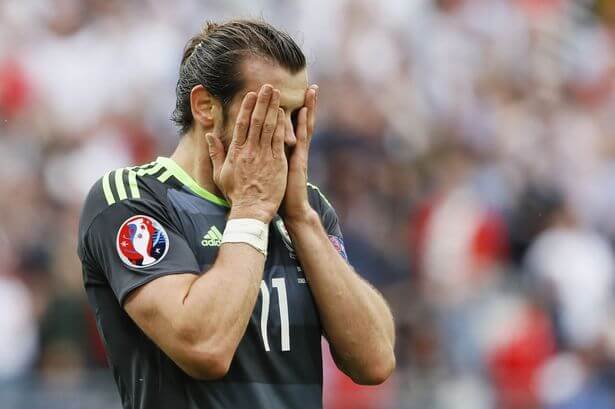 The French will have to worry about counter attacks from a fast paced Wales forward line. The one thing that really threatens their shot at the title is that Wales can play with the nothing-to-lose attitude while the French will be burdened with the weight of their country's hopes. 
This can obviously motivate them to get through too. With Pogba in his prime and Griezmann in fine scoring form, assists converted to goals can be a simple task. But we must never forget, it is never easy to play simple.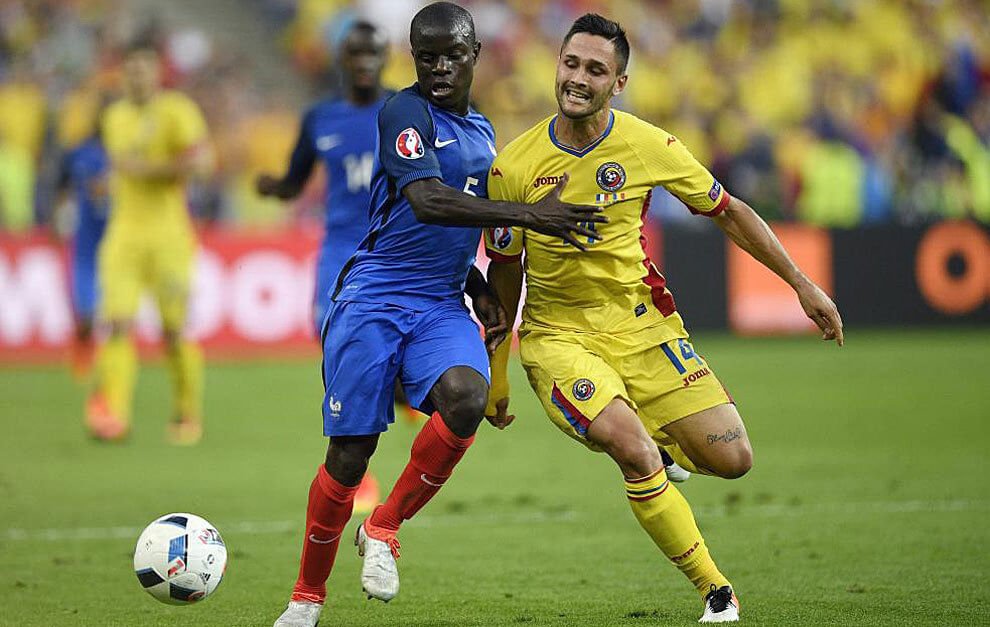 If the above three don't happen, we will witness this one: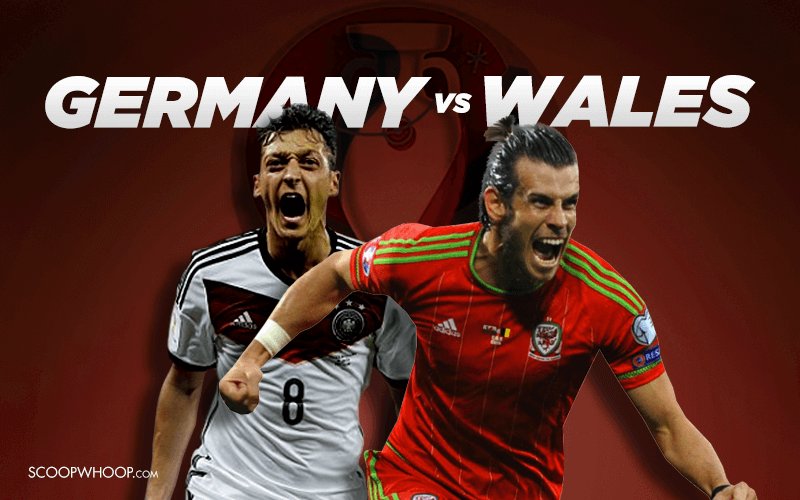 A Wales side in their first final and a confident Gareth Bale after winning against his idol can be a very dangerous combination for any team in the world. There will be less pressure on the Welsh, since they will already be heroes in their country for reaching this far. 
Underdog stories aren't rare in this Euro edition and one last story can easily be written again.
For Wales, chances will be rare to come by and conversions even more so. Germany has the best goalkeeper in Europe. Neuer has a knack of saving shots that seem destined for the net. And doing that to Wales can be really disheartening for the Welsh. 
Plus, it's not only the saves that they have to deal with. Wales will have to put up with a deadly midfield. 
Keep in mind that people like Gotze and Muller have a habit of turning up at the big stage. They haven't scored yet and will be hungry for some goals. Players who are generally good and are in fluctuating form can cause serious threats. They can do the unexpected.
Let's hope, for our sake and for the sake of entertainment, something unexpected does happen.
There you have it. So, who do you think will win UEFA Euro 2016?