We witnessed the epic finale of the 2016 edition of the T20 World Cup on Sunday night. And West Indies being West Indies, commemorated their memorable win with an equally memorable celebratory dance.
A few weeks ago, Dwayne Bravo released the official video of his World Cup anthem that had the entire world dancing to its tunes.
To think the West Indian team will be civil in their post-final celebration is delusional.
And while the crowd outside the Eden Gardens awaited the world champions, the West Indians were up to something else. No points for guessing.
The entire world (stress on the word entire) joined in with their celebratory jig. Even the fastest man on the planet.
In case we didn't already mention, Kris Srikkanth has got the moves.
Indians, Britishers and people from the world over are taking time out to dance to Dwayne Bravo's tunes.
And in case you thought Brian Lara doesn't get carried away, scroll down to the last image.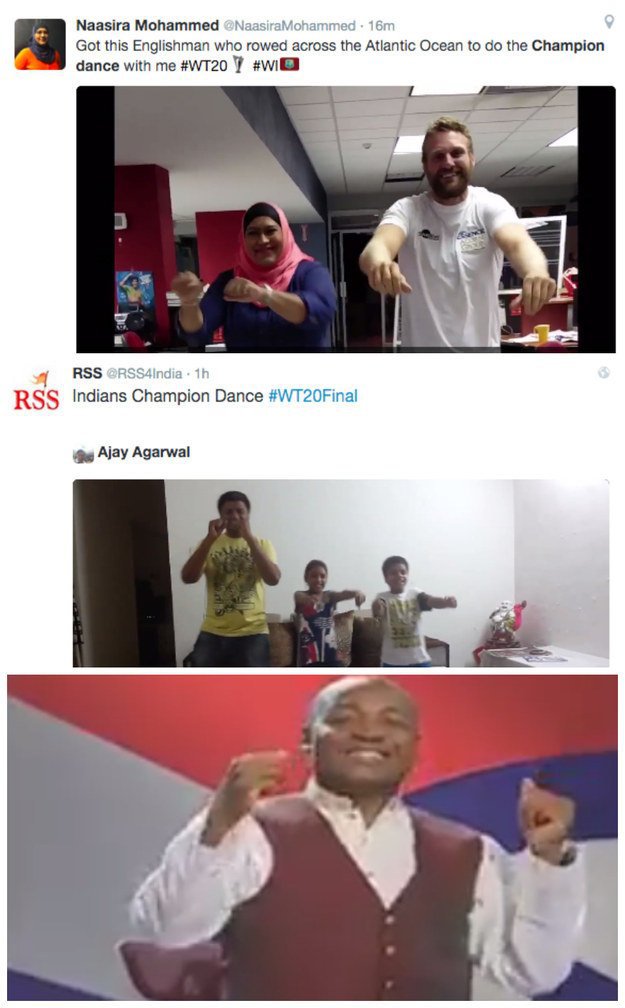 Will you stop being so much fun for once, West Indies?