"EA Sports… it's in the game!"
Controllers in hand, the teams made and strategies set. Clyde Tyldesley's voice starts ringing in our ears as the grip on the controller tightens. The referee's whistle is like a gong that sets off a war, and then… we battle! To every FIFA fan around the world, it is not just a game, it's football! We are all a part of it and therefore, there are certain things we can all relate to.
Some situations are ironic, some funny and some are just pull-your-hair-out-break-the-TV annoying. So, here are 16 memes that'll make any FIFA fan go, 'Fuck this is so true':
1.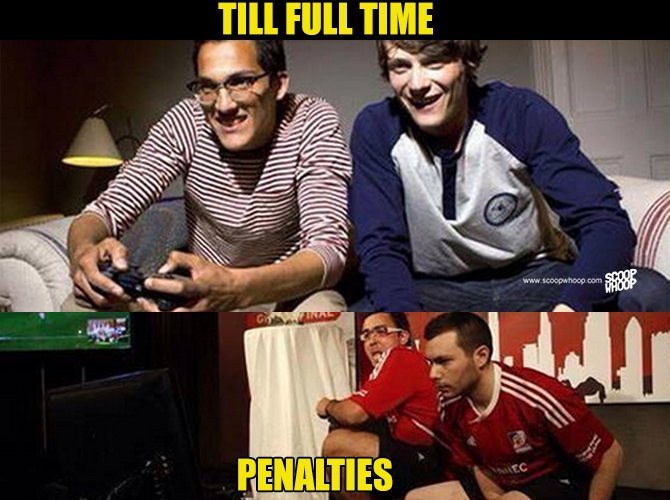 2.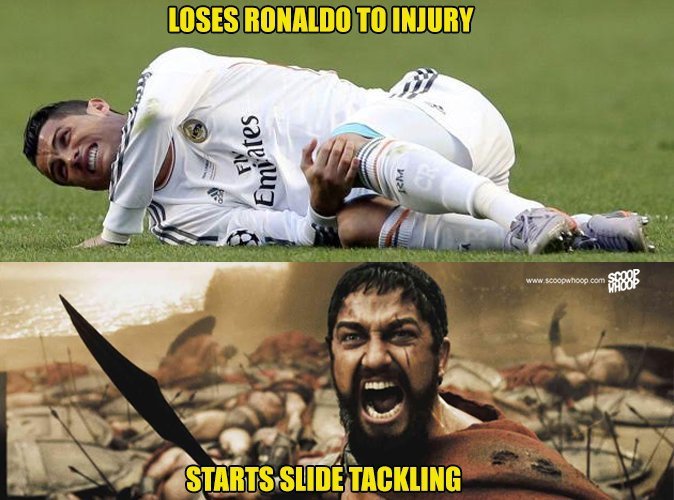 3.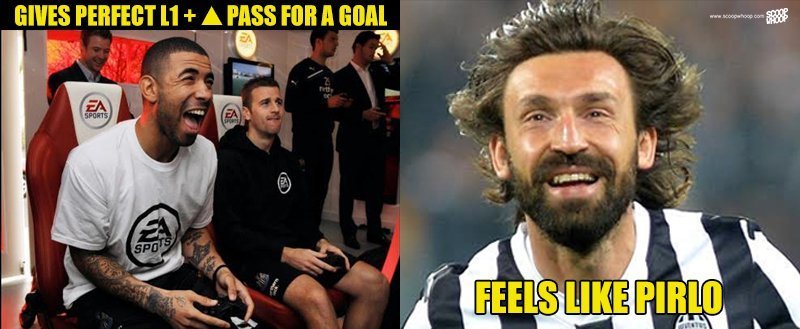 4.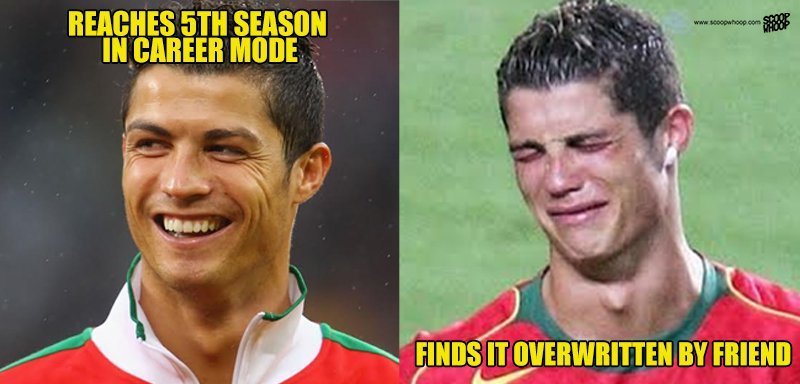 5.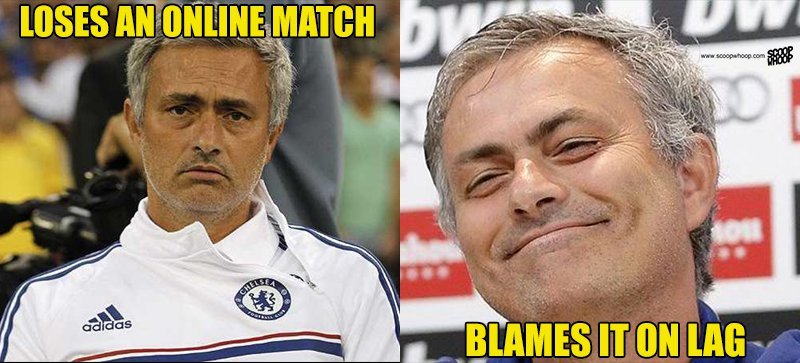 6.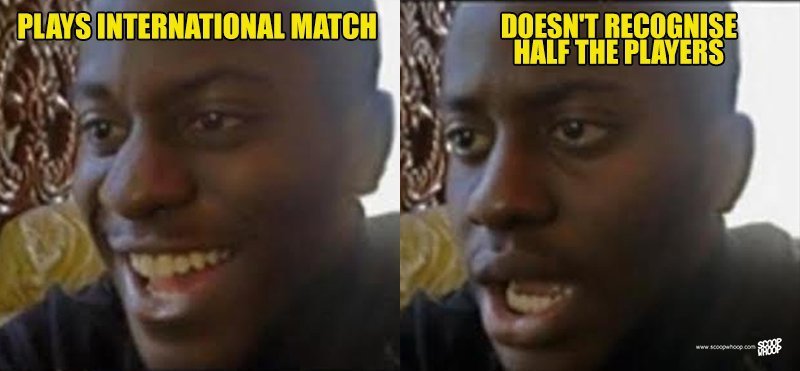 7.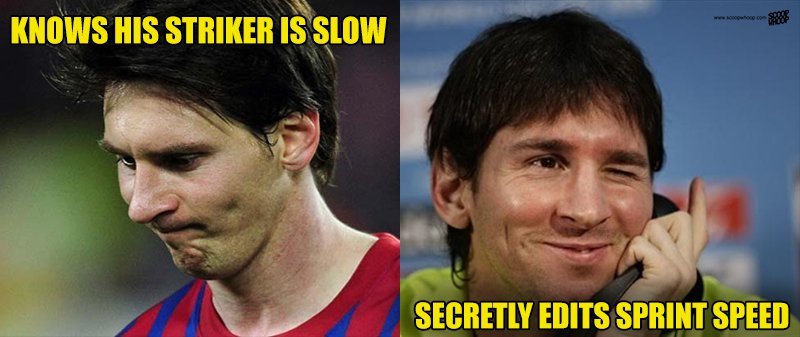 8.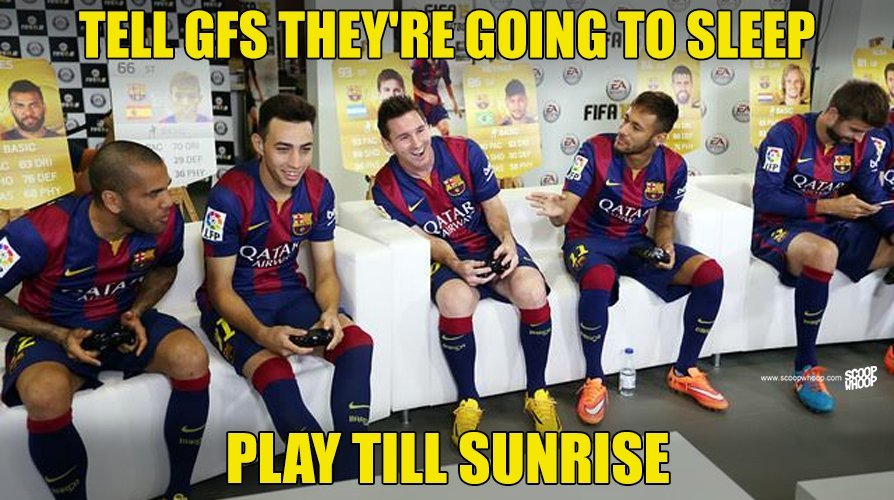 9.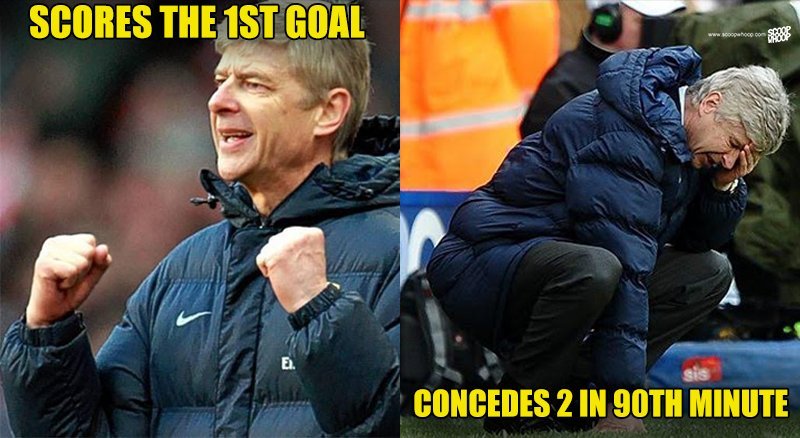 10.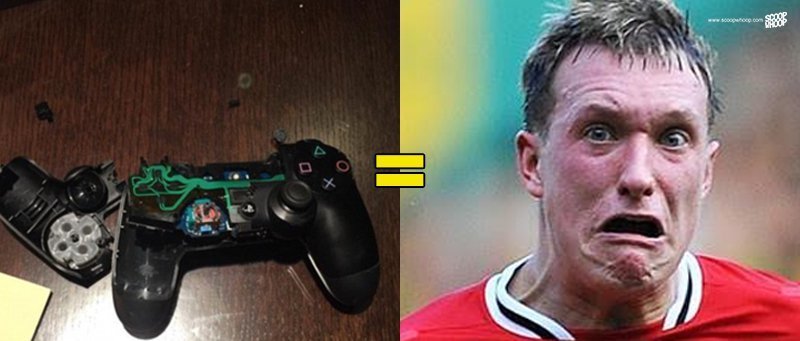 11.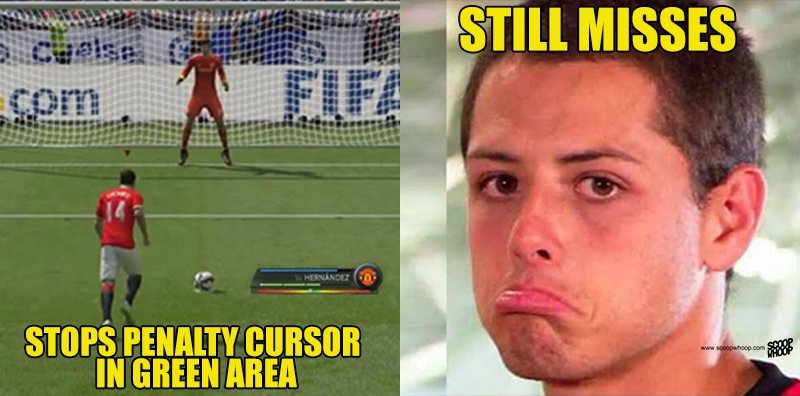 12.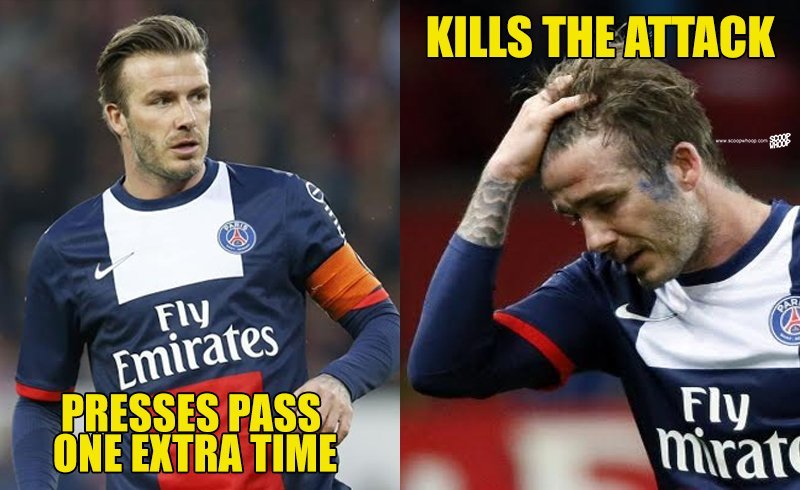 13.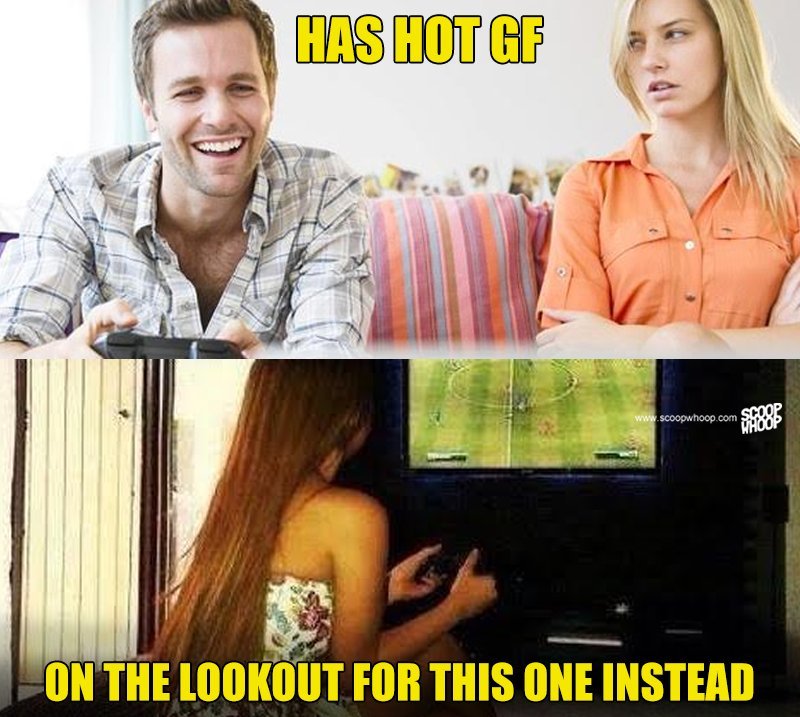 14.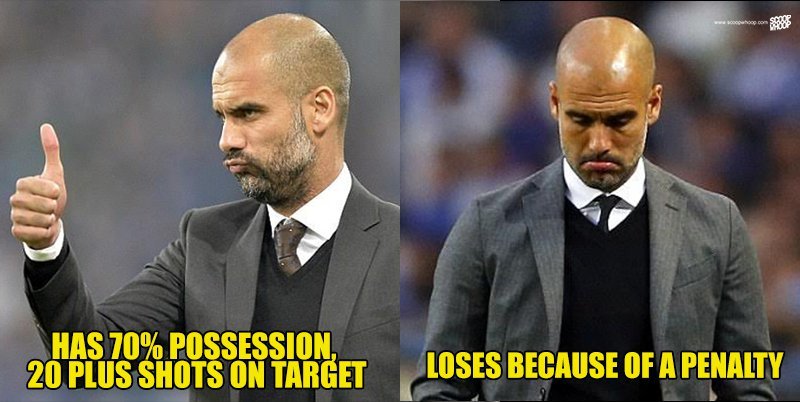 15.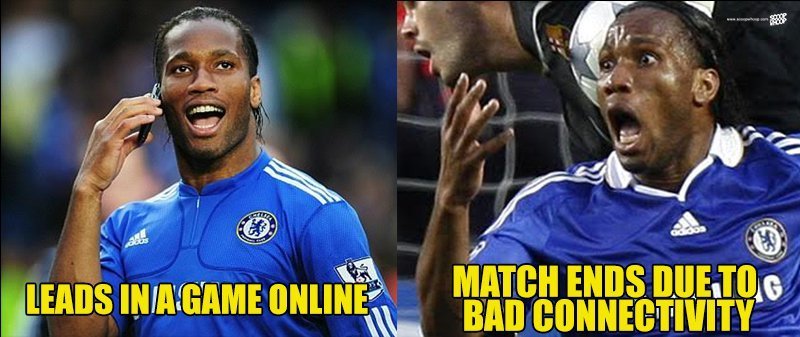 16.