Young Australian opener Matt Renshaw has belied his age with the way he has batted so far on the tour of India and today, he was equally impressive in negotiating the constant sledging from Virat Kohli.
Kohli was on a sledging spree on day two of the second Test as India fought hard on the field in their attempt to restrict the Australians, who did well to gain a 48-run lead at close of play.
After frequent exchanges between Kohli and Steven Smith, the India skipper tried to unnerve Renshaw by reminding him of the "toilet break" he took in the Pune Test. The opener handled the pressure situation rather well before going on to make a gritty 60 off 196 balls.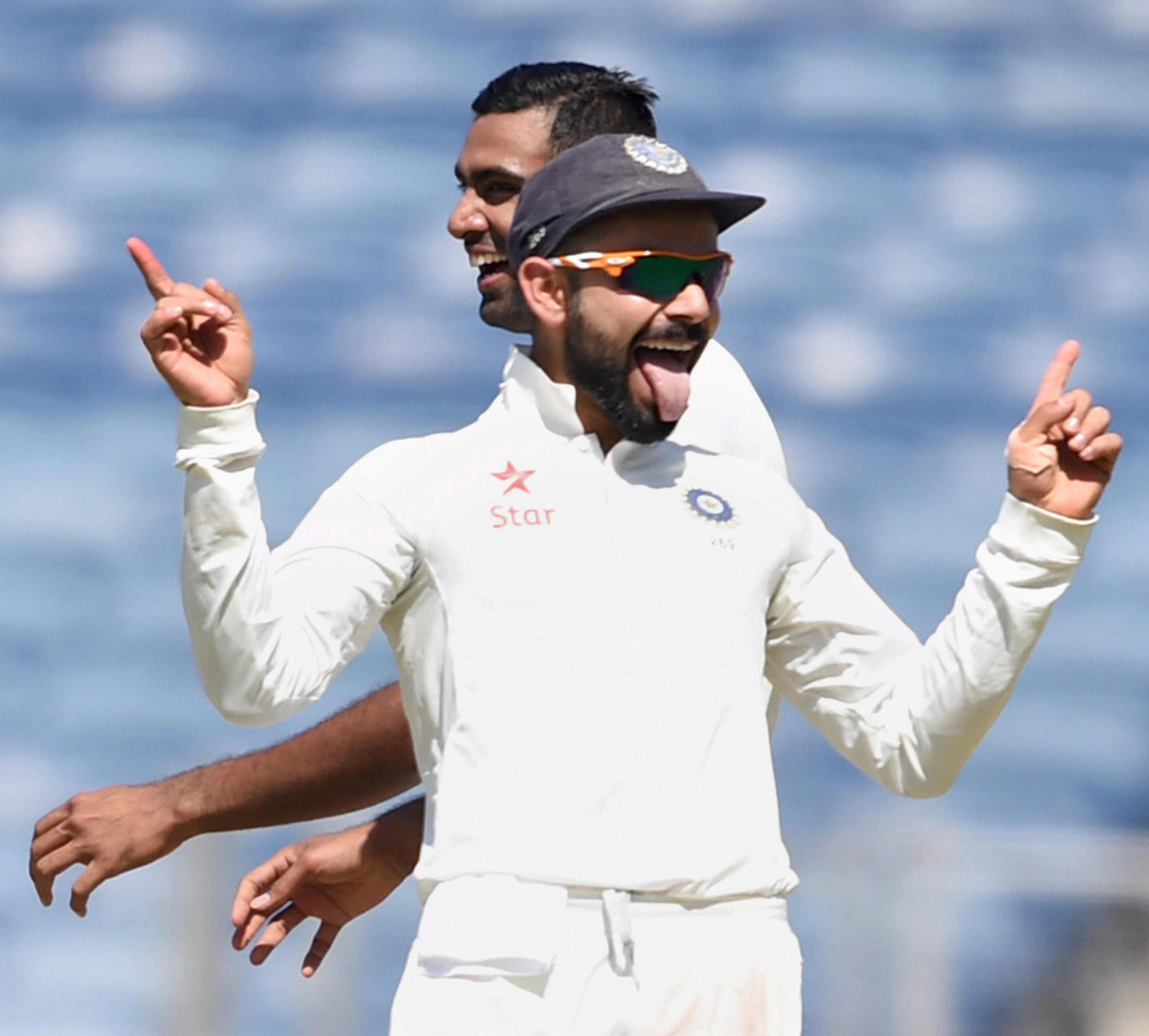 "I was just trying to enjoy it and laugh at what (Kohli) was saying because some of it was quite funny. He was just reminding me to run off and go to the toilet again which happened in Pune, so it was quite funny," said Renshaw when asked for details on what transpired in the middle.
On the verbal spat between the rival captains, Renshaw said: "There was a bit of talk but I think that's because just (Smith and Kohli) are trying to unnerve each other and try and get under the skin.
"It's about embracing different conditions and challenges that we get. It was all good fun and a good contest out there.
"It was really loud out there when (Kohli) was doing that (involving the crowd into the game) but it's something I'm probably not used to."
Renshaw has his own way of dealing with the sledging.
"I don't try and say too much out there. I just try to smile because in my past experience smiling seems to unnerve the bowlers a bit more than talking back. They seemed to get quite frustrated. I'm trying to just enjoy it out there and have fun," said the left-hander.
Feature image source: PTI