Former chairman of selectors Sandeep Patil today said that during his tenure there has been discussions on removing Mahendra Singh Dhoni from captaincy but his retirement from Tests was a "shocker" for them.
Patil also clarified that there was no truth to the perception that Dhoni was instrumental in getting rid of some of the seniors in the Indian team like Gautam Gambhir and Yuvraj Singh.
"Of course, we had a brief discussion about it (removing Dhoni from captaincy) on a few occasions. We wanted to experiment by handing the baton (to somebody) but we thought the time was not right with World Cup (2015) round the corner," Patil told 'ABP News' today.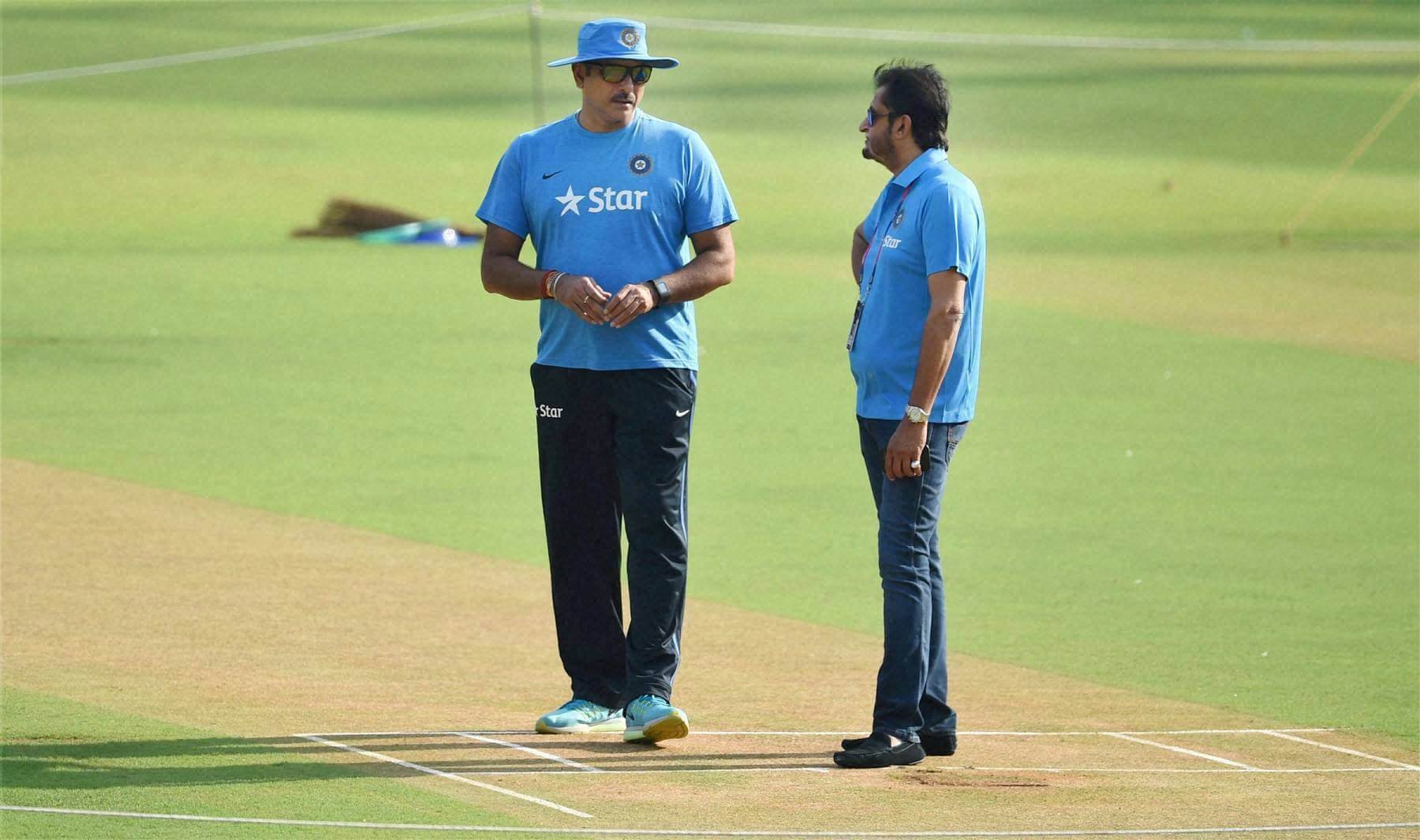 "We felt that new captain should be given some time to set things right. Keeping that in mind in the World Cup, we had gone with Dhoni. I believe Virat got the captaincy at the right time. Virat can lead the team in shorter formats as well but that decision rests with the new selection committee," said Patil, who completed his term only nine days back.
Patil termed Dhoni's decision to retire from Tests as "shocking" as the team was having a tough Test series Down Under.
"It was a very tough series. I won't say Dhoni was captain of a sinking ship but things quite didn't move in our favour. And in this backdrop, one of your senior players decides to retire. That was shocking but at the end of the day, it was his (Dhoni's) personal decision," he said.
Asked to compare the captaincy of Dhoni and Kohli, the former Mumbai stalwart said that they are poles apart.
"North Pole and South Pole. Every captain has a desire to create his own team and knows the ability of his players. Virat is known as the 'Angry Young Man' but it's a controlled aggression. Dhoni keep calm but always spoke his mind. I feel disappointed when I read reports about Dhoni's relation with Gambhir and Yuvraj. Dhoni never opposed their selection," said Patil.
"It was completely the selectors' decision to drop them and Dhoni did not have any say in dropping Gambhir and Yuvraj. Both the captains never opposed any player.
Feature image source: AFP