At this point, everyone knows about Virat Kohli's obsession with fitness because it shows in the way his game has changed over the years.
And for those who didn't notice the transition, there are videos of him working out and stuff like this.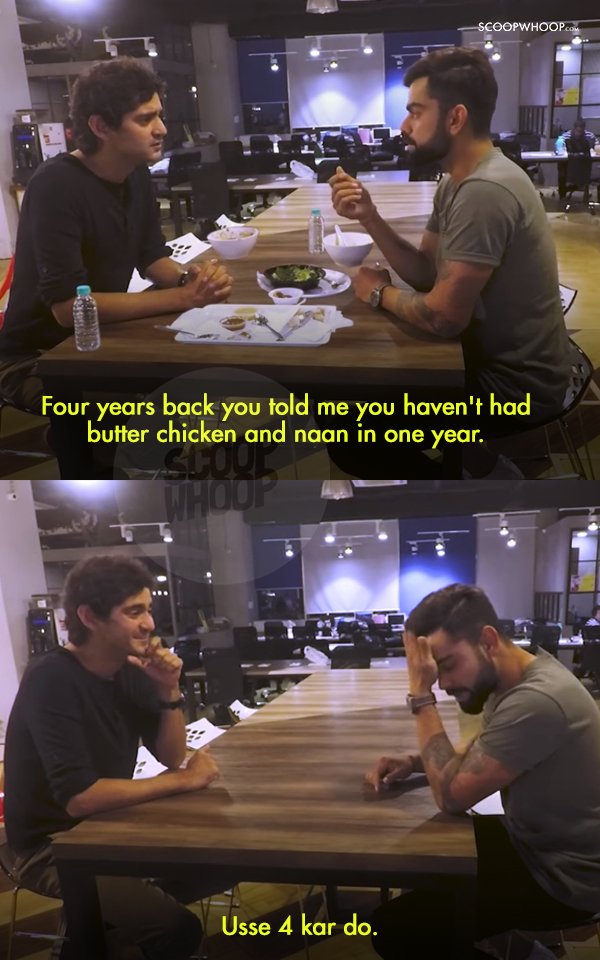 Two years back, Virat told Gaurav Kapur in an interview that he had not had butter chicken in 4 years. 
He wasn't kidding.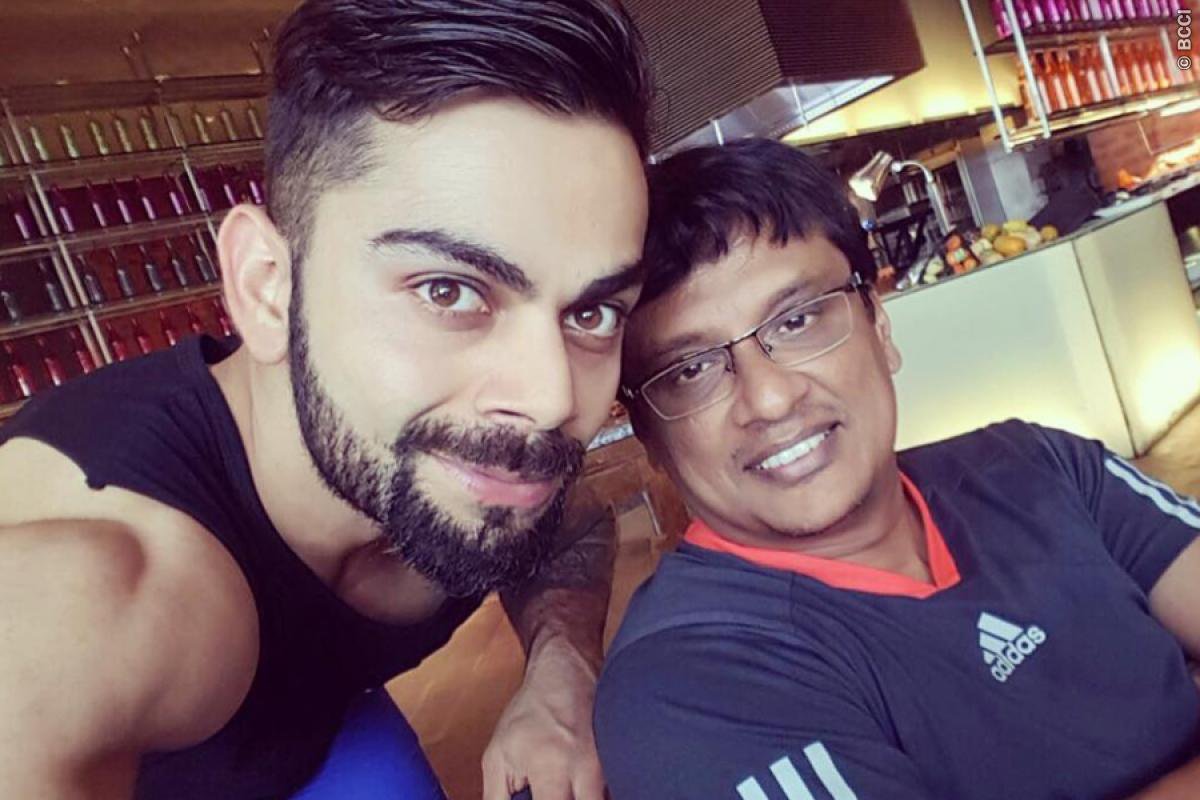 Former India strength and conditioning coach Shankar Basu recently admitted that he hasn't seen Virat Kohli have a single cheat day in 2 years. Speaking to PTI, Shankar called Kohli a 'freak'.
When you see someone like him, it is difficult not to be inspired. His cheat days come once in a blue moon, I have not seen him take one in the last two years. I am telling you that fellow is a freak.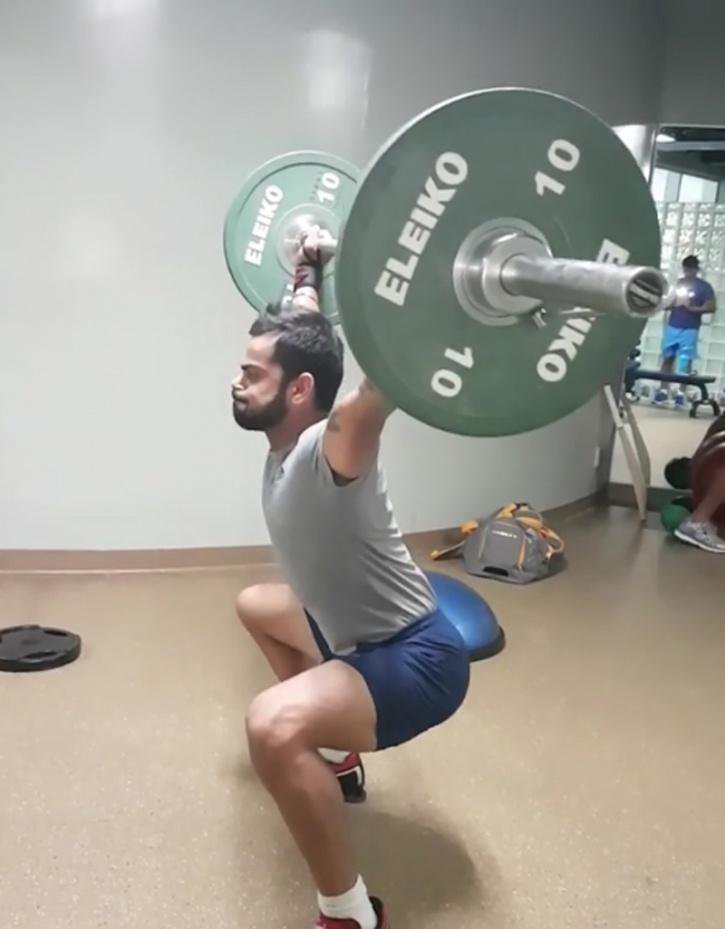 He also said that Kohli pushes himself so much, that he has to be requested to take rest.
There will be months together he would go on and I would force him to take rest.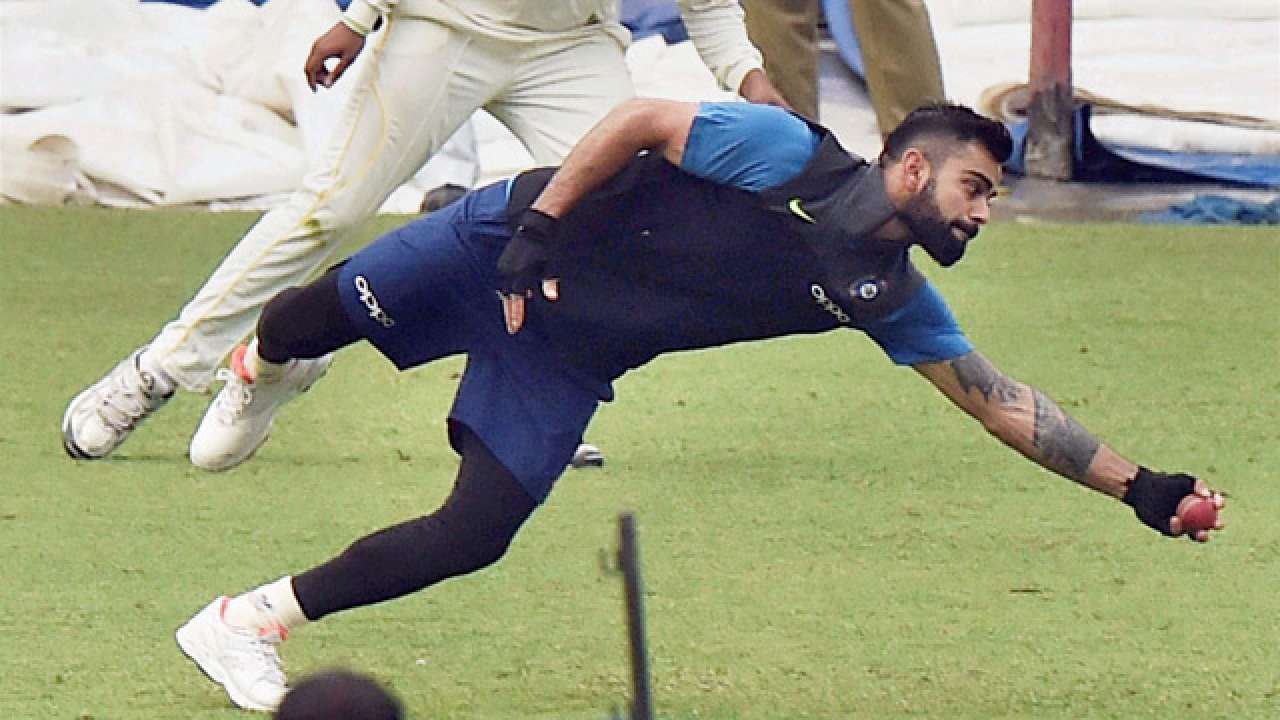 Chalo nice, Kohli is compensating for our collective lack of commitment. I will go and have a pizza now, it's been a while (2 days).