In the 2011 World Cup final post-match presentation, Dhoni was his articulate self when he got on stage to accept the Man of the Match award. He said in no uncertain terms that this award *should have* gone to Gautam Gambhir, but he had no one but himself to blame. With about 50 runs to get as he batted on 97, Gambhir came down the track to a no-good delivery from Thisara Perera and chopped the ball on to his stumps.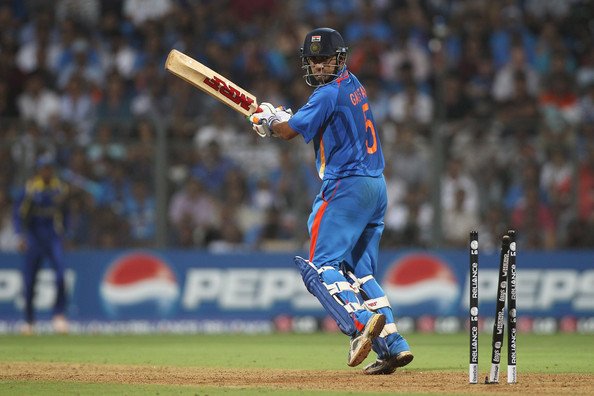 In an ideal world, Gambhir would have hit low-risk shots, rotated the strike, stuck around to the end to finish the game with an unbeaten hundred. Unfortunately, Dhoni's late flourish and that definitive sixer in the end, stole Gambhir's thunder that evening. In a career spent under the radar, this would be the batsman's most high-profile 'what-could-have-been' moments.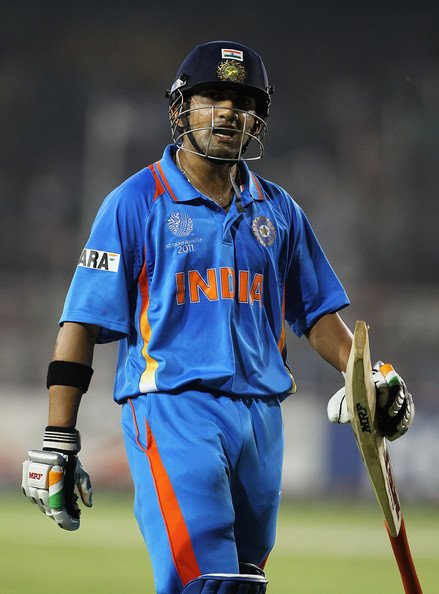 In last night's game against RCB, Gambhir's KKR was defending a meagre target of 132. With a lineup including names like Chris Gayle, Virat Kohli and AB De Villiers, the game should have wrapped up in no time. Brett Lee predicted 12 overs, if the Gaylestorm graced us with his presence. The match did get over in 9.4 overs, but Gayle was a member of the losing side. Gautam Gambhir marshalled his troops unlike anything we had seen, as he bundled the opposition for under 50.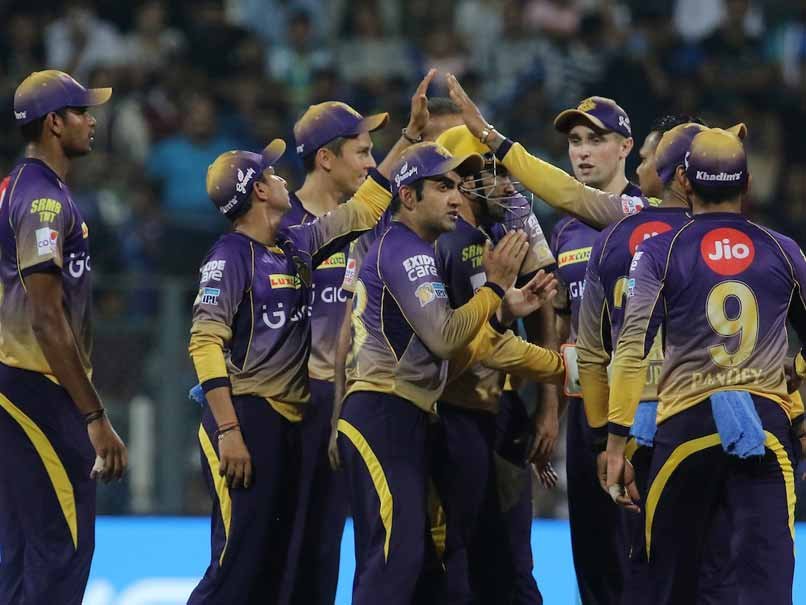 Known for its spin-attack led by the mysterious Sunil Narine and the newly found Chinaman Kuldeep Yadav, Gambhir didn't let them bowl a single ball in the innings. Having realised that the pitch was assisting movement, he switched to a Test match-mode. He got his medium pacers to bowl in the 'corridor of uncertainty' and packed the offside with two slips, a gully and a point.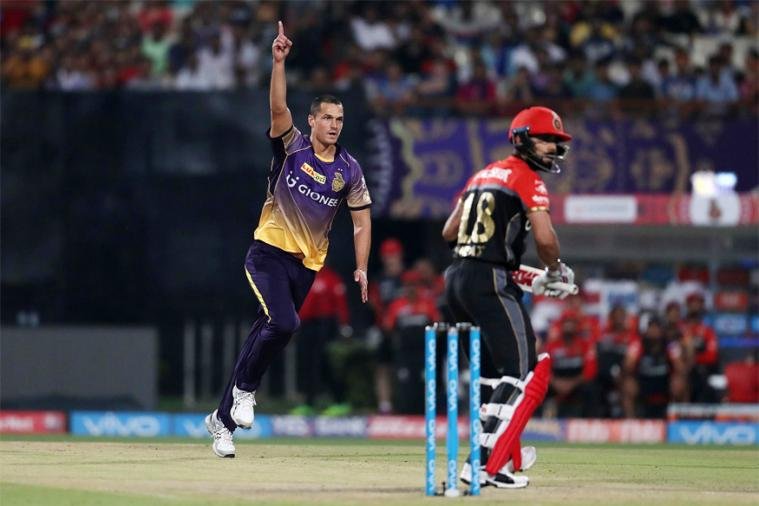 Seeing a leader show faith in his instincts all of which paid off (it was that kind of night) made me wonder about a hypothetical situation, had Gambhir succeeded Dhoni, the conventional way. 
Not a man of few words himself, Gambhir criticised his captain's tendency to play 'superman' too often by leaving it too late during a chase. To Dhoni's credit where he left it too late, he backed himself time and again to finish the game with a few big hits in the final overs of the game. More successful than not, Dhoni quickly became a deity and Gambhir came off as the whiny, less-famous colleague. That coupled with his indifferent form 2013 onwards, meant Gambhir would lose his place in the team.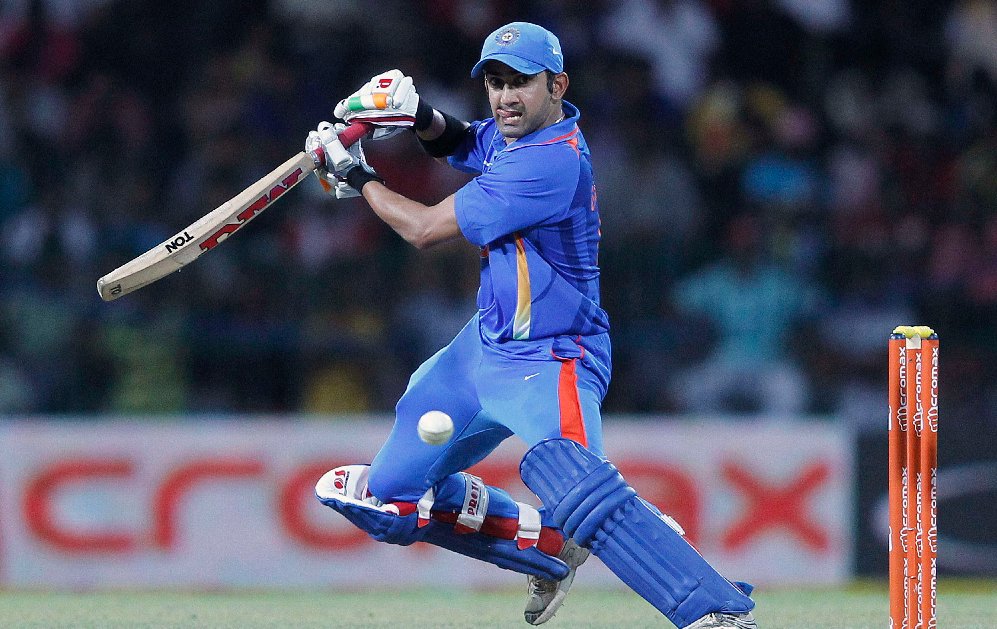 Virat Kohli's meteoric rise as India's premier run-machine between 2011 and 2015, also meant that the young one would be groomed for the long haul after MS Dhoni. And both lieutenants Raina and Gambhir would be left out in the cold. It is important to note, how many times Gambhir stepped up to leadership responsibilities in the matches that mattered.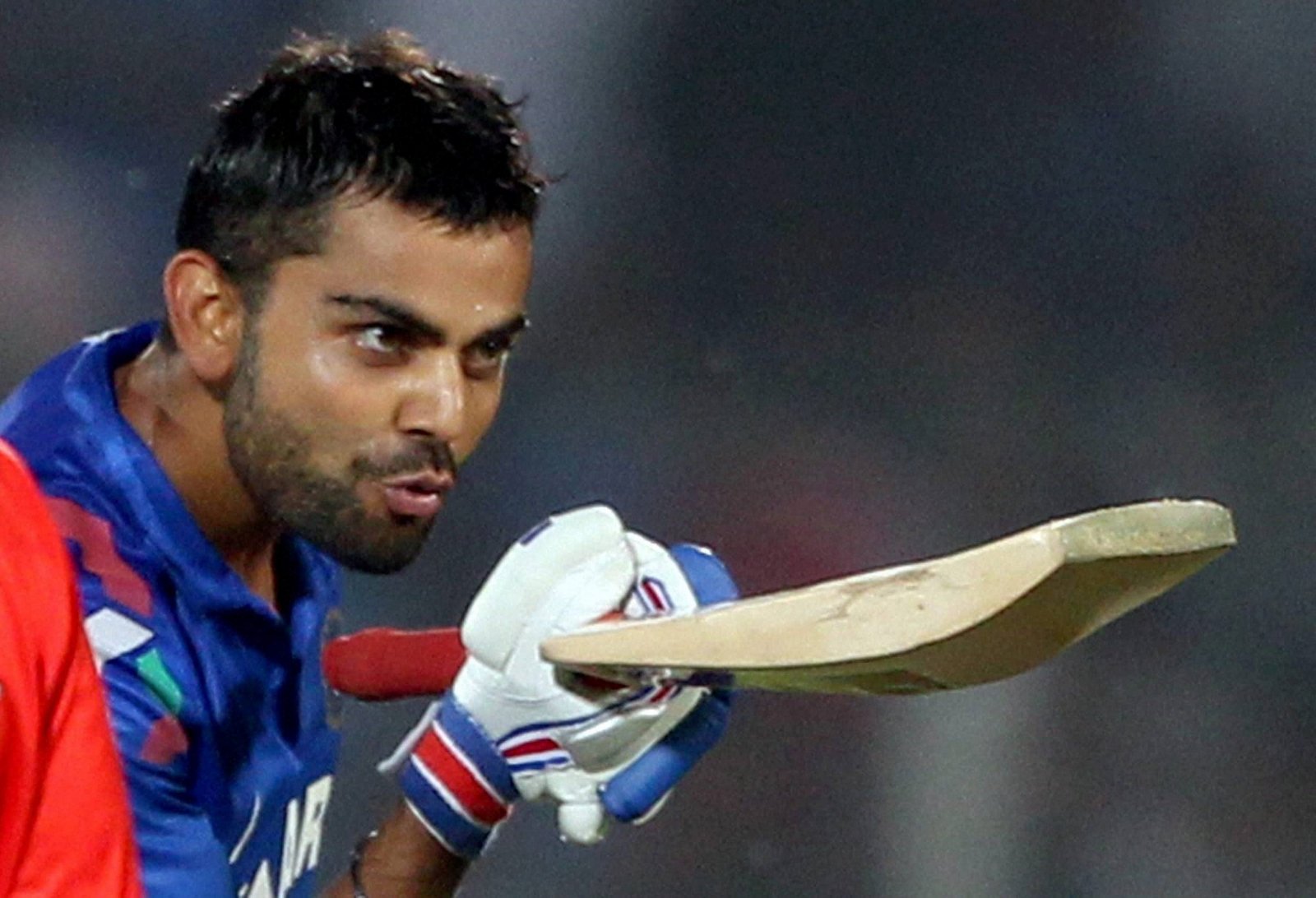 He played the most significant role in two of Dhoni's biggest wins in 2007 and 2011, by top-scoring with 74 and 97 respectively. He did it sans the spotlight, sadly, even after both matches resulted in wins. He was also one of the vital cogs in Dhoni's historic 'young side' which beat the Aussies in their own backyard in 2008 during the Commonwealth Bank Series.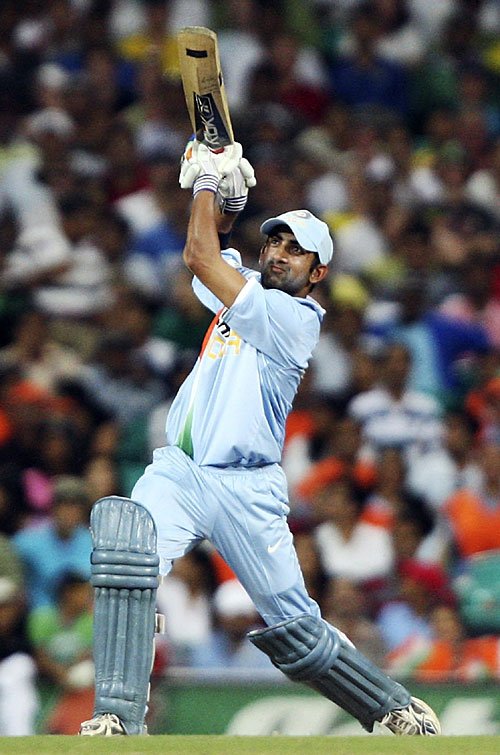 Shah Rukh Khan's Kolkata Knight Riders (KKR) were definitely one of the worst sides in the first few editions of the IPL, by holding on to a feeble 38-year-old Sourav Ganguly who had more than lost his touch as a professional cricketer. In the year 2011, the team brought in names like Gambhir and Yusuf Pathan and changed the face of the team. Leaving out Ganguly and the below par players from the catchment areas like Dinda and Laxmi Ratan Shukla, Gambhir took charge of a brand new side.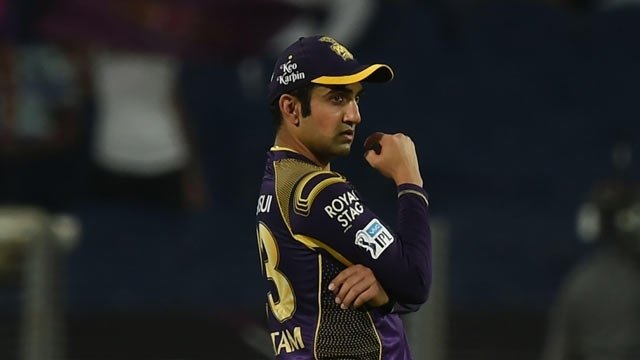 With two championship wins in six years, one would credit consistent players like Kallis, Uthappa and Sunil Narine for it. However, one can hardly overlook the role of Gambhir as he has led tournaments from the front, always being a candidate for the orange cap (highest run-scorer in the tournament).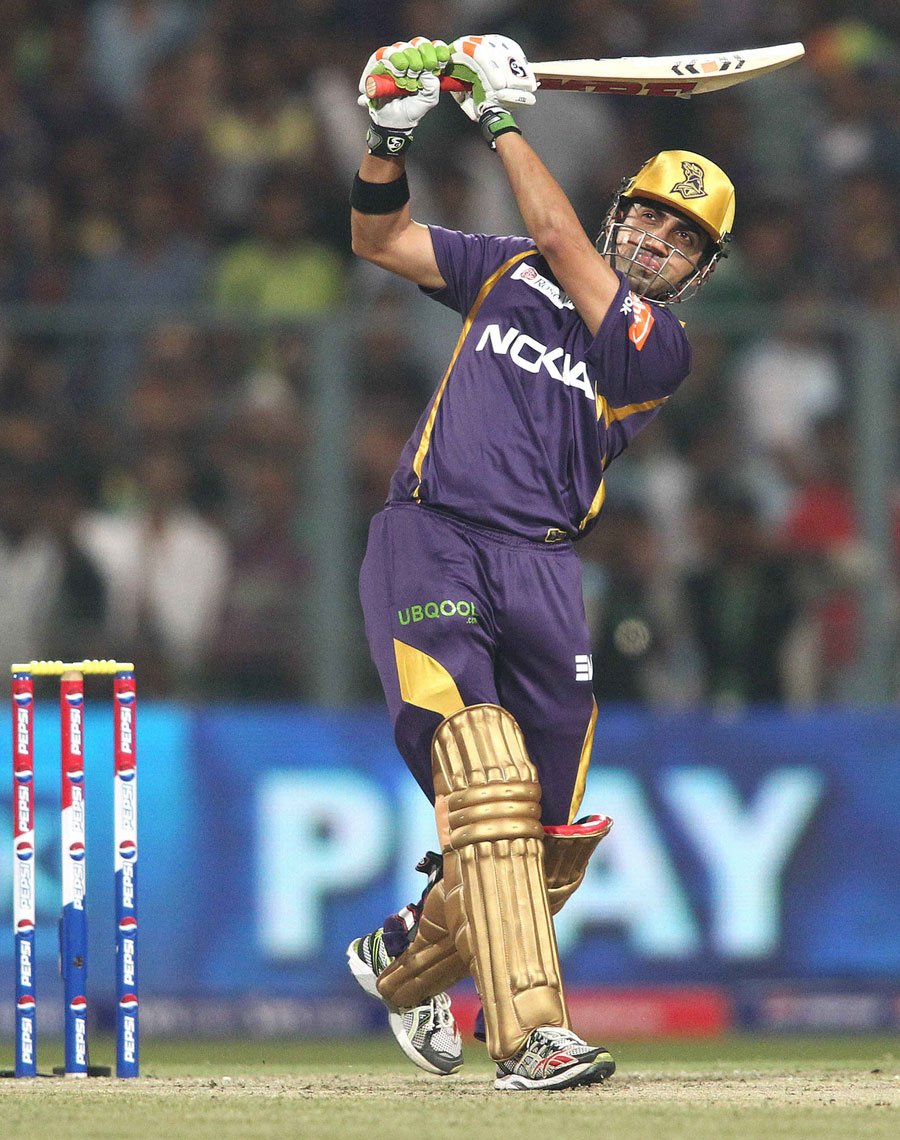 Even when you see him nervously sitting in the dugout as his fellow batsmen go about a chase, he pents up emotion which eventually spills over with angry fist-bumps or throwing a chair. In happiness or in disgust, it doesn't matter when the emotions are that heightened. You can see the passion for victory, you can tell through his eyes how much winning matters to him.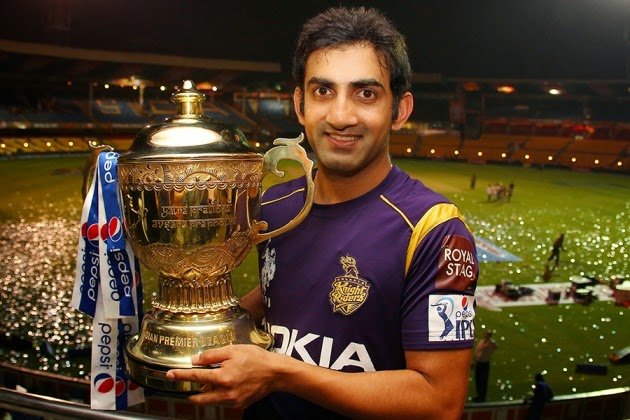 You see his perfect record as an Indian captain, where he won all the six games when he was filling in for Dhoni. He proved himself with every opportunity that came his way. One can't help but wonder what the Indian team would look like under him. A lot of people would love to believe that India could not have done any better than it did under Dhoni and Kohli. But as captain, Gambhir would have rightfully 'owned' the spotlight. 
A career spent in the shadows, Gambhir's leadership from the wings would have finally been recognised.