Starting on a pretty normal note, World Cup 2019 kept getting dramatic and ended on a point that will be difficult to replicate in future.
The final – ending in a tie twice – was the epitome of competitiveness with England bagging the title in the end.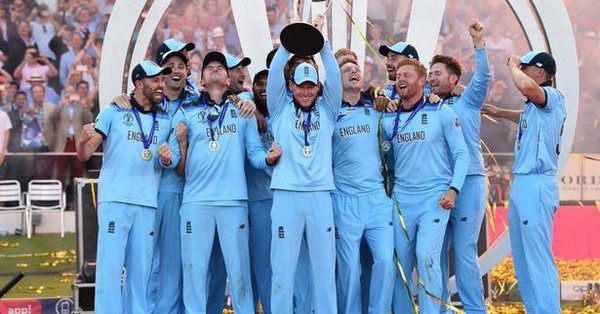 Now, the journey to the finale was filled with raw action, but we also found some great moments of sportsmanship on the way. As we get over what was possibly the most exciting World Cup final ever played, here are some heartwarming moments from the tournament that will stay with us for a long time to come. 
1. In a truly touching gesture, Ben Stokes said that he will apologise to Kane Williamson for the 'rest of my life', after Guptill's throw accidentally hit his bat and went for a 4.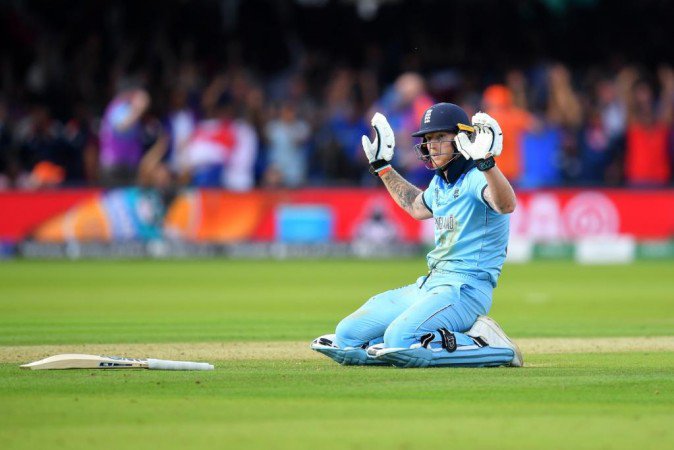 In the final that didn't deserve a loser, a return throw from Martin Guptill accidentally hit English batsman Ben Stokes' bat and went for a 4. Needing 9 runs off 3 balls at the time, the game swung in England's direction from that point on. Apologising for winning? That's what gentlemen do when they know their opponent was playing with equal passion.
2. The Kiwis consoling Carlos Brathwaite after his 101 couldn't win West Indies the match.
Kiwis are tough competitors but they do win hearts in such situations…

Last year they consoled the tough fought proteas year they were seen consoling Brathwaite pic.twitter.com/EQxiRt5Wp9

— ಆಯೋಜಕ!!! (@OggaraNe) June 23, 2019
Coming in at number 6, Brathwaite almost saw his side home but slightly fell short as West Indies lost the closely-fought match by 5 runs. Evidently heartbroken, he sunk to the pitch and the New Zealand squad gathered around him to make him feel better. Years from now, this is the image we will go back to and feel happy looking at.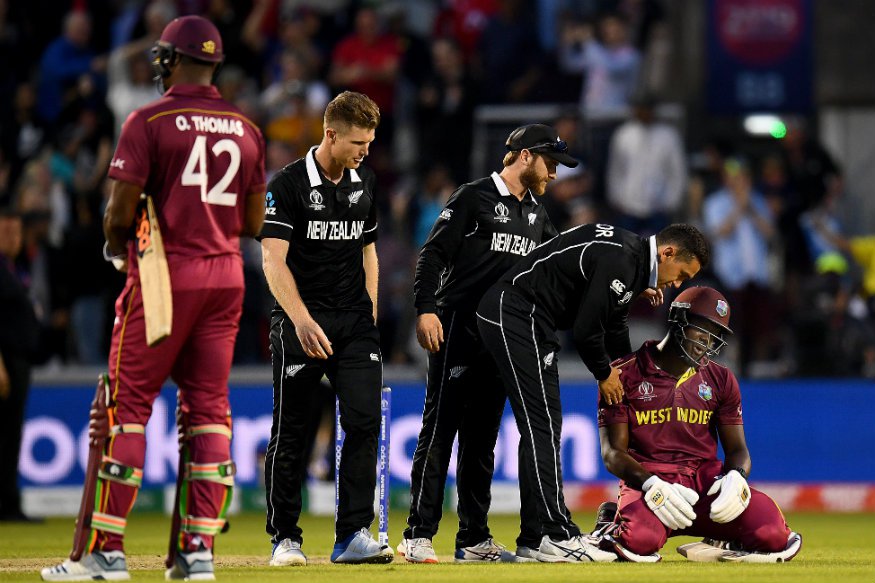 3. Virat Kohli asking Indian fans to stop booing Steve Smith and cheer for him instead.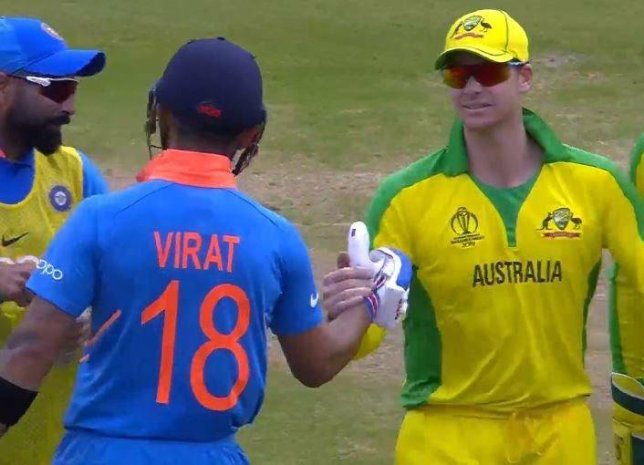 Kohli later explained that even though what Smith did was wrong, he got punished for it and is playing well for his country. He said that the Australian deserved respect for it and that he apologised to him on the behalf of fellow Indians.
"If I was in a position where something had happened with me, and I'd apologised and accepted it, and came back and still I would get booed, I wouldn't like it either."#ViratKohli on why he asked the fans to stop booing Steve Smith. #CWC19 | #INDvAUS pic.twitter.com/CIMicjoSA0

— Cricket World Cup (@cricketworldcup) June 9, 2019
4. New Zealand captain Kane Williamson saying that his side would definitely want to include Dhoni 'if he changes his nationality'.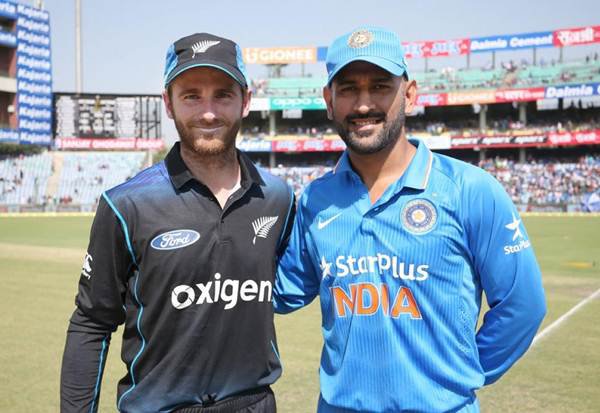 Dhoni's performance in the World Cup was highly criticised by the fans but Williamson only had words of praise for him after his team defeated India in the semi-final. 'Good boy Kane' made many new fans with this sweet gesture.
5. Virat Kohli walking to Pakistani pacer Wahab Riaz after he fell in his follow-through.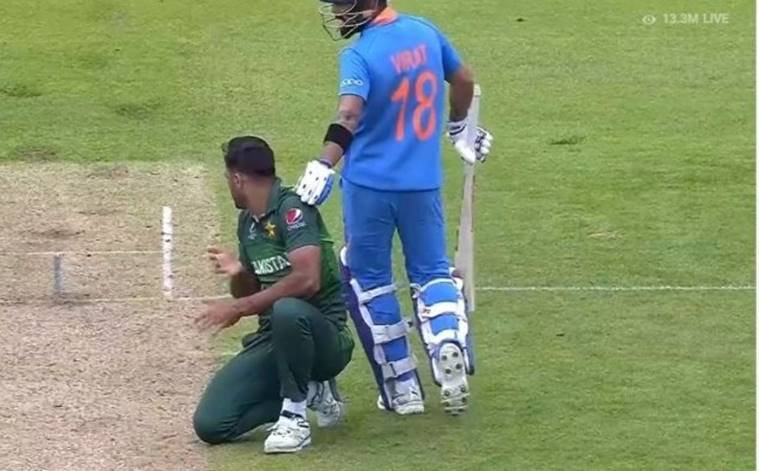 Seeing him not getting up for a while, Kohli walked to him to enquire if he was doing good and the gesture won a lot of hearts on both sides of the border.
Virat Kohli is such a gentleman. The sportsmanship he displayed is reflection of his grandeur.

He knew he edged it and therefore walked off instead of waiting for umpire's decision. Patted Wahab when he fell. He has won a million more fans!

How can anyone hate him?#INDvPAK

— Zia Ur Rehman (@09ee97) June 16, 2019
6. Chris Woakes consoling a crying Martin Guptill after New Zealand's heart-breaking loss in the final.
No one can possibly imagine what the Kiwis were going through, except those who played the final. However, trying his level best to console New Zealand's Martin Guptill, English player Chris Woakes walked up to him, putting his own celebrations aside for a bit. He took out time to be with his opponent at a moment when his team won the first World Cup title in its history, and that is just heartwarming.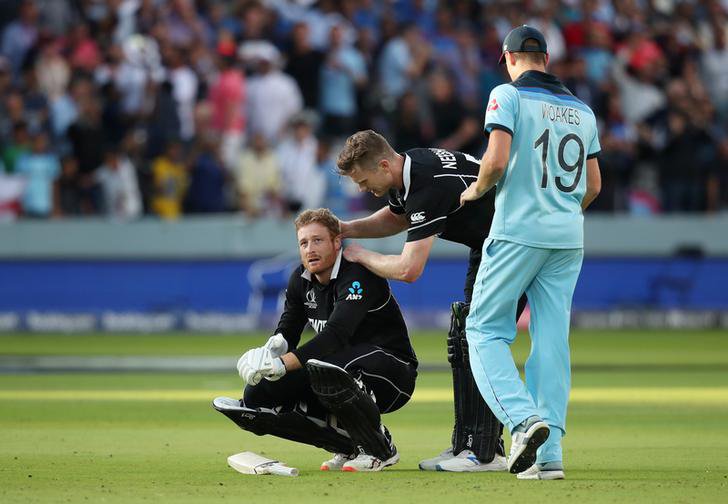 7. Proving himself to be the nicest guy in this World Cup, New Zealand captain Kane Williamson ran to Afghanistan's Rashid Khan as he got hit on the helmet by a Lockie Ferguson delivery.
I swear I have not see nicer people than the Kiwis. In a second, Williamson ran over to check out Rashid Khan and no celebration occurred for the wicket. Unfortunately I it looks like he got a concussion. #CWC19

— Rikken Patel (@PatelRikken) June 8, 2019
The ball hit Rashid's helmet before it bounced on to the stumps and as he was walking away, Kane ran to him to ask if he is okay. A gentleman through and through.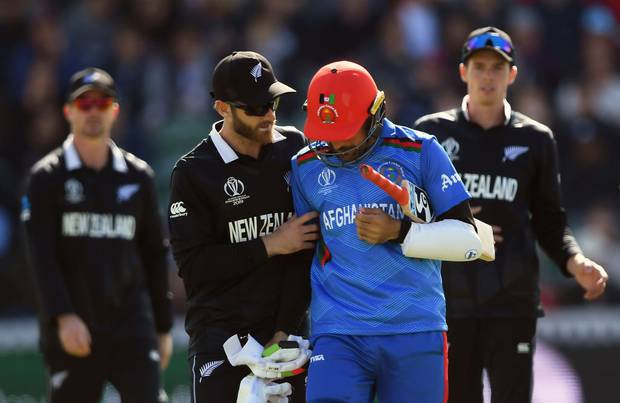 Cricket bringing out the best in players!