Left in a quandary with Dempo FC becoming the latest team to join the withdrawal list, All India Football Federation (AIFF) today reinstated Churchill Brothers SC in the I-League after a gap of two years.
The decision was taken at an emergency committee meeting wherein all the members unanimously agreed that the Red Machines should be brought back into the I-League fold.
"The meeting was called in compliance with the order passed by the Delhi High Court on November 28, 2016, wherein the court directed AIFF to consider the representation of Churchill Brothers SC dated November 23, 2016," the AIFF said in a statement.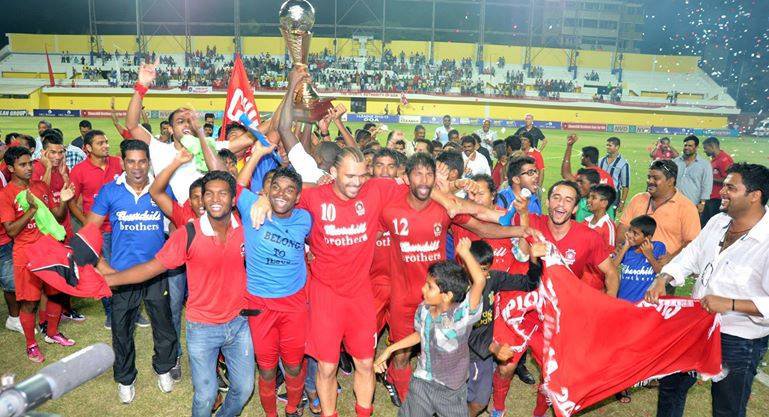 The members of the committee discussed the directives of the Delhi HC in detail. For the record, the Goan club was dropped from the I-League after it failed to fulfill the mandatory club licensing criteria in 2014.
"It was observed by the committee that the Hon'ble Delhi High Court has directed AIFF to take into account the track records and history of Churchill Bros. While considering their representation.
"In compliance with the specific direction of the Hon'ble High Court and also Churchill Brothers Sports Club's commitment to fulfilling the licensing criteria as stipulated in the order dated November 28, 2016, the Committee unanimously decided to allow them to participate in the season 2016-17," the federation statement stated.
The club had filed a writ petition to the Delhi High Court in August 2014.
The AIFF has been left with a major headache by the withdrawal of all three Goan teams – Salgaocar FC, Dempo Sports Club and Sporting Clube de Goa – from the I-League in protest against the AIFF's proposed roadmap to restructure domestic football, forcing the federation to consider including Churchill Brothers and Chennai City FC.
Feature image source: Churchill Brothers Facebook