Arnold Palmer, one of golf's greatest players whose immense popularity drew a legion of fans known as 'Arnie's Army' and helped propel the game as television was coming of age, died on Sunday at the age 87 due to heart complications, his agent said.
Palmer, a charismatic figure who was popularly known as 'The King' and accumulated 62 career victories on the PGA Tour including seven major championships, died at UPMC Hospital in Pittsburgh, near his hometown of Latrobe, Pennsylvania.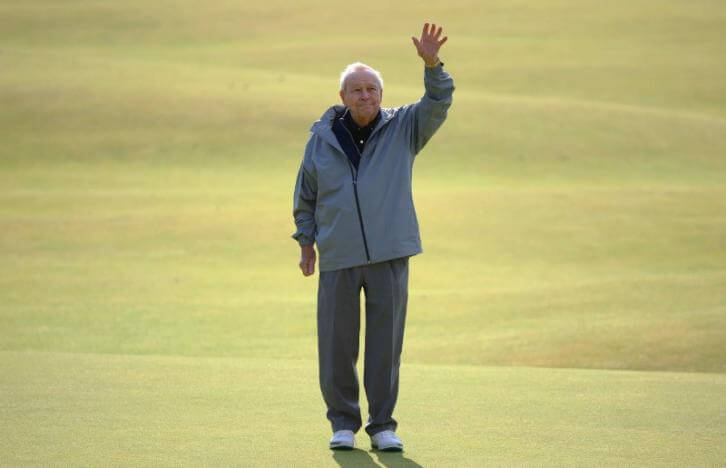 "Today marks the passing of an era," Alastair Johnston, his long-time agent at International Management Group (IMG), said in a statement.
"Arnold Palmer's influence, profile and achievements spread far beyond the game of golf. He was an iconic American who treated people with respect and warmth, and built a unique legacy through his ability to engage with fans."
Fellow golfing great Jack Nicklaus, who with Palmer and Gary Player formed the fabled 'Big Three', said in a statement: "He was one of my best friends, closest friends, and he was for a long, long time. I will miss him greatly.
"Arnold transcended the game of golf. He was more than a golfer or even great golfer. He was an icon. He was a legend. Arnold was someone who was a pioneer in his sport. He took the game from one level to a higher level, virtually by himself.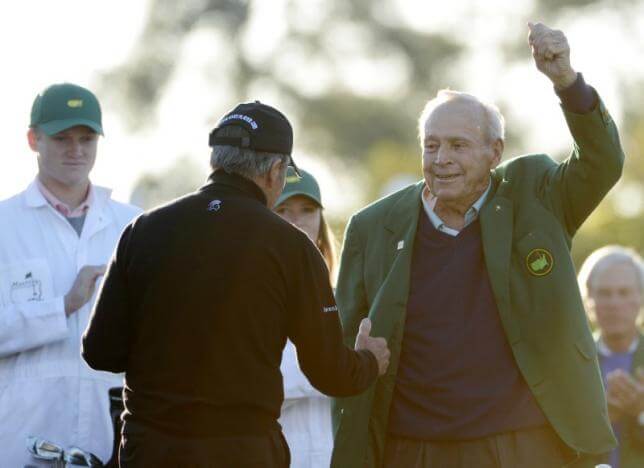 "Along the way, he had millions of adoring fans … we were great competitors, who loved competing against each other, but we were always great friends along the way … he was the king of our sport and always will be."
In 1967, he became the first golfer to reach $1 million in career earnings. His last PGA Tour win came in 1973.
He joined the Senior PGA Tour for players 50 and older in its inaugural season in 1980 and won 10 tournaments on that tour, including five majors, before retiring from tournament golf in 2006.
A successful businessman, Palmer owned a golf course design firm and a golf resort in Orlando, Florida, and was considered a pioneer in sports marketing.
He was an avid pilot who continued to fly until he was 81. He has a regional airport named after him in Pennsylvania.
Palmer was also a noted philanthropist, founding the Arnold Palmer Hospital for Children in Orlando and a number of other charities.
President George W. Bush awarded Palmer the Presidential Medal of Freedom, the United States' highest civilian honor, in 2004.
Palmer was born on Sept. 10, 1929, in Latrobe, a small industrial town east of Pittsburgh. He was the son of a greenskeeper and later club pro at the Latrobe Country Club.