India won 3 gold medals at the recently concluded Asian Athletic Championships in Doha and Gomathi Marimuthu's was one of them.
Securing a podium finish in Women's 800m race, 30-year-old Gomathi proved it's never too late to turn your dreams into reality. 
Look at this Run, Gomathi Marimuthu from Trichy, winning the 800mtrs Gold at the Asian championship at Doha.
No Hugs Handshakes from fellow atheletes, no official running to congratulate her
30yrs of age from a Village near Salem.
Unsung Heroine of our Country. pic.twitter.com/qhyb6SL793

— MAJOR SUBRAT MISHRA,SM 🇮🇳🇮🇳🇮🇳🇮🇳🇮🇳🇮🇳 (@SUBRATSMSM) April 25, 2019
Things are looking bright for her now but she has seen some really rough times in the past. Talking to the reporters about the same, she said: 
I was not part of the camp for a month and trained alone. Government of India did not help me and I got ready in my own money.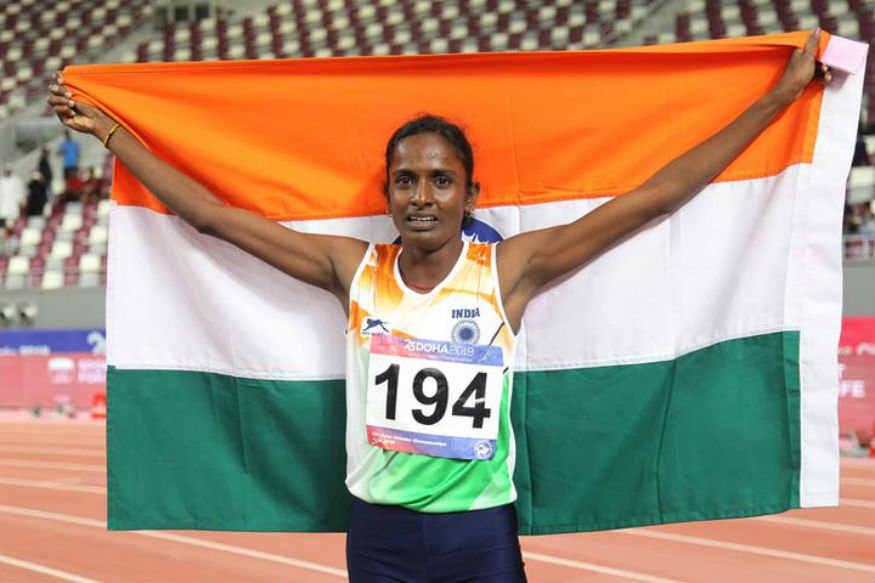 While further adding that she will get an Olympic medal for the country if she gets proper assistance. 
If government of Tamil Nadu helps me, I will train hard and try and win an Olympics medal. There is still one year for the event. Since this event was in a short period and I was recovering from an injury, I couldn't clock my best timing in the race.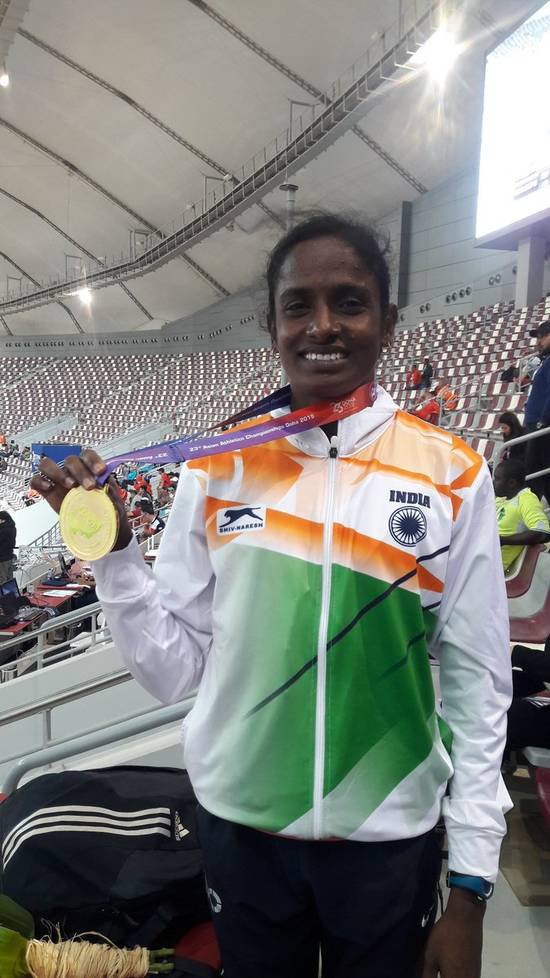 And then she went on to talk about the sacrifices of her late father and left everyone teary-eyed. 
My father was not able to walk when I was training for the championship. We don't have bus or light facilities in my village. So to catch the bus at 4.30, my father used to wake me up at 4 AM and help me with household work if my mother is not well. I miss him.
"I would have considered him as my God."
When my father was not well and admitted in the hospital, he ate the food kept for cattle just because he wanted to provide food for me for sports training I still cannot accept or forget it. If he was alive now, I would have considered him as my God.
While on the outside, it looks like all her dreams have come true – and they have- we didn't know what actually went into winning that medal. 
We hope only better things for her in the future and that no athlete has to go through trauma like this.