Participating in only her third international event at 30 years of age, Gomathi Marimuthu won India its first gold at the ongoing Asian Athletics Championships in Doha.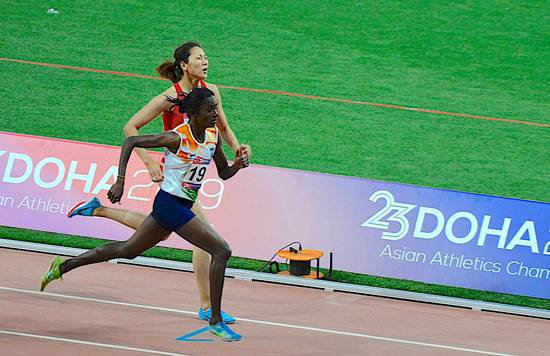 Gomathi secured the top spot in the women's 800m race, a first for her in any major tournament. 
Coming from an agricultural background, life wasn't very easy for Gomathi as she was the only one among her siblings to go to college and she wanted to give back to her family.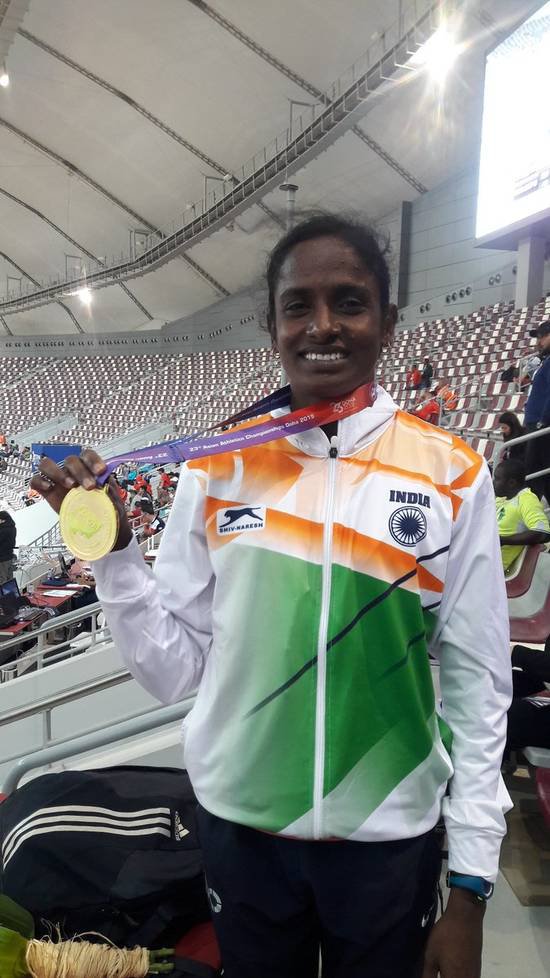 Gomathi eventually got an income tax job in Bengaluru and started training regularly. There was no looking back from there as she got selected for the Asian Championships (Pune) in 2013 and 2015, where she ended 7th and 4th, respectively.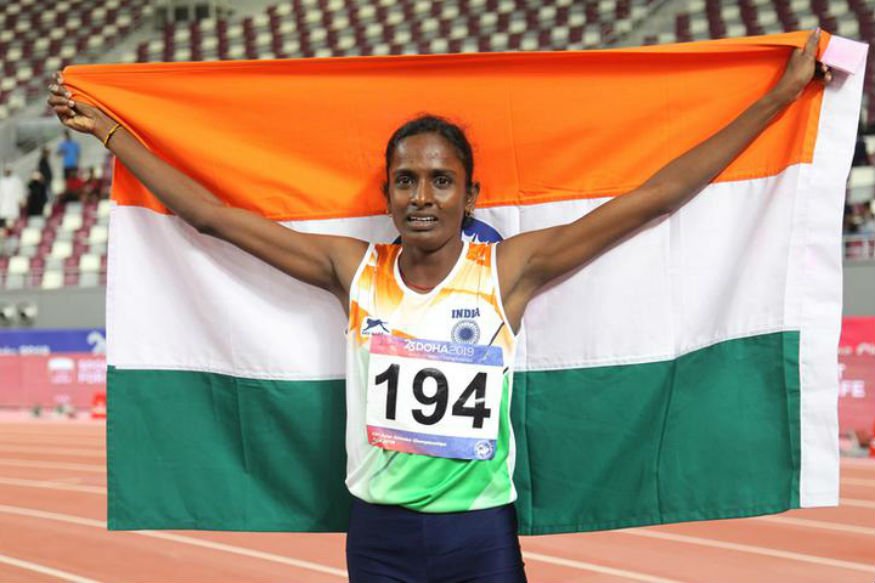 Things were looking great when her life turned upside down after her father's demise and her groin injury. In an interview given to The Indian Express, she said:
My mother went into depression after dad passed away. It was very difficult to get her to do anything. The whole family was dependent on me.
Another setback came soon after as her coach also passed away. 
I had no one to train me. I had to provide for the family as well.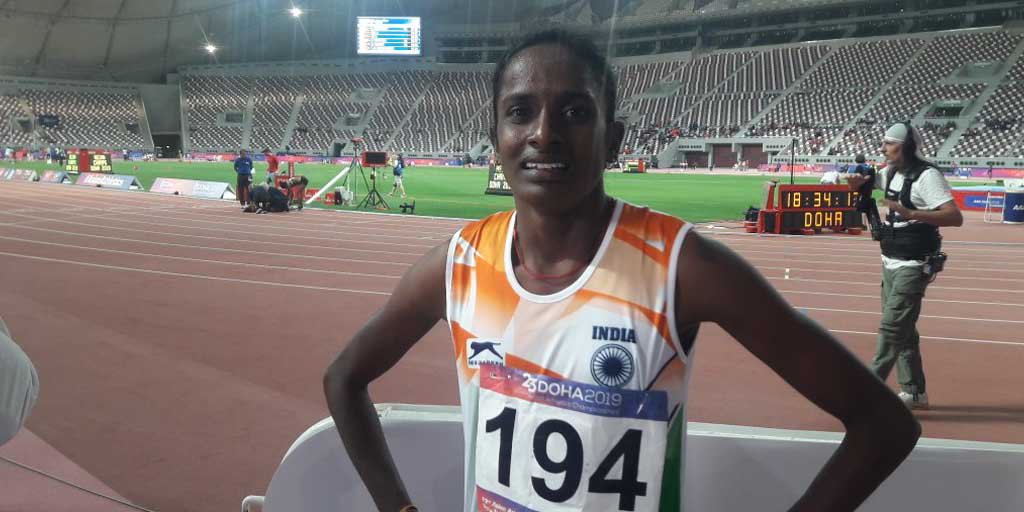 Gomathi overcame all the hurdles that life threw at her and kept training regardless of the setbacks. 
At 30, when most athletes start contemplating retirement, Gomathi clocked her career best 2:02.70s to win at the event and proved it is never too late to start afresh.