On Tuesday, Ajax knocked out defending champions Real Madrid out of the Champions League after defeating them 4-1 after having lost them in the first leg. Yesterday, Manchester United came back from a 2-0 deficit and knocked PSG out!
The Champions League has, over the years, given us many such classic comeback stories. And some of them are just etched in our memories to stay their forever.
1. Barcelona Vs Paris Saint-Germain, 2017
At this point of time in history, no team had ever come back from a deficit of 4 goals. And Barcelona had to do it without an away goal.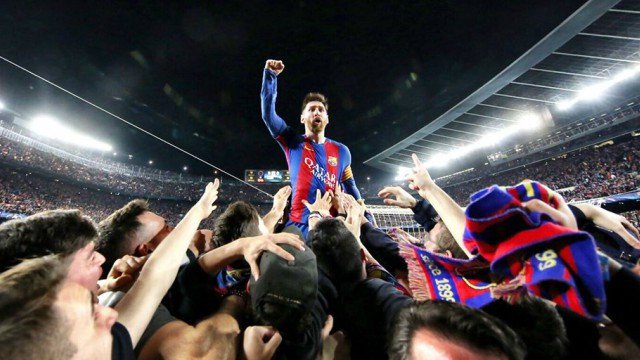 But Barca being Barca scored three goals in the first 50 minutes to set the record straight. Now Edison Cavani's 62nd-minute goal didn't just give PSG a two-goal lead but also an away goal, making Barca need 3 goals to advance. And that was the case until the 88th minute.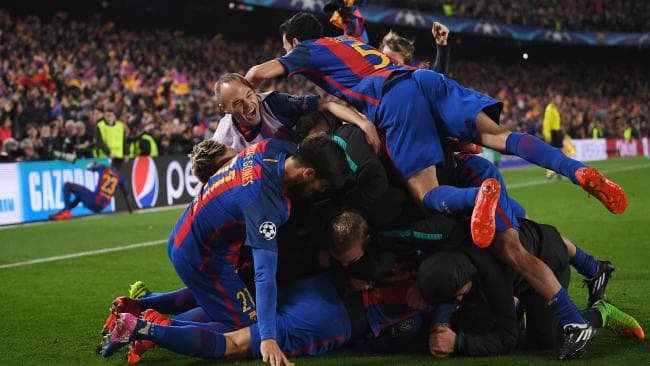 Barcelona, then went nuclear with a Neymar free-kick and a penalty to level the score at 5-5. But since PSG had an away goal, they would have been through. Which is when Sergio Roberto came flying with the most improbable goal to pull one of the greatest comebacks in footballing history.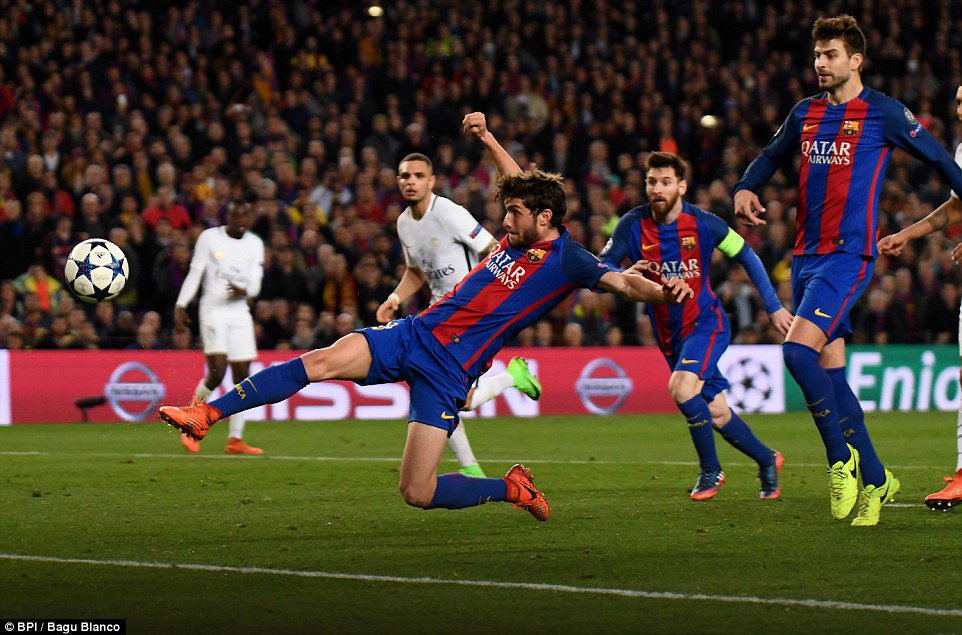 2. Deportivo La Coruna vs. AC Milan, 2004 
Deportivo might not be a big team these days, but in 2004 they were a pretty decent side. That being said, defending champions AC Milan had thrashed them 4-1 in the first leg.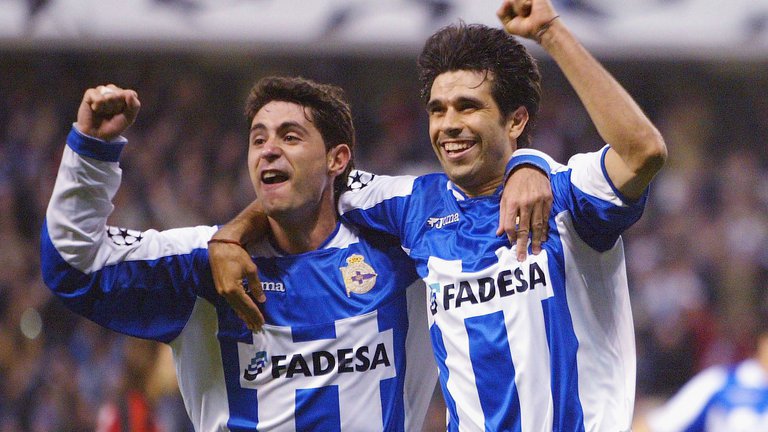 It seemed as if Ancelotti's Milan would easily advance to the semis but the underdogs had other ideas. Walter Pandiani, Juan Carlos and Albert Luque scored for Deportivo before half-time to negate Milan's lead.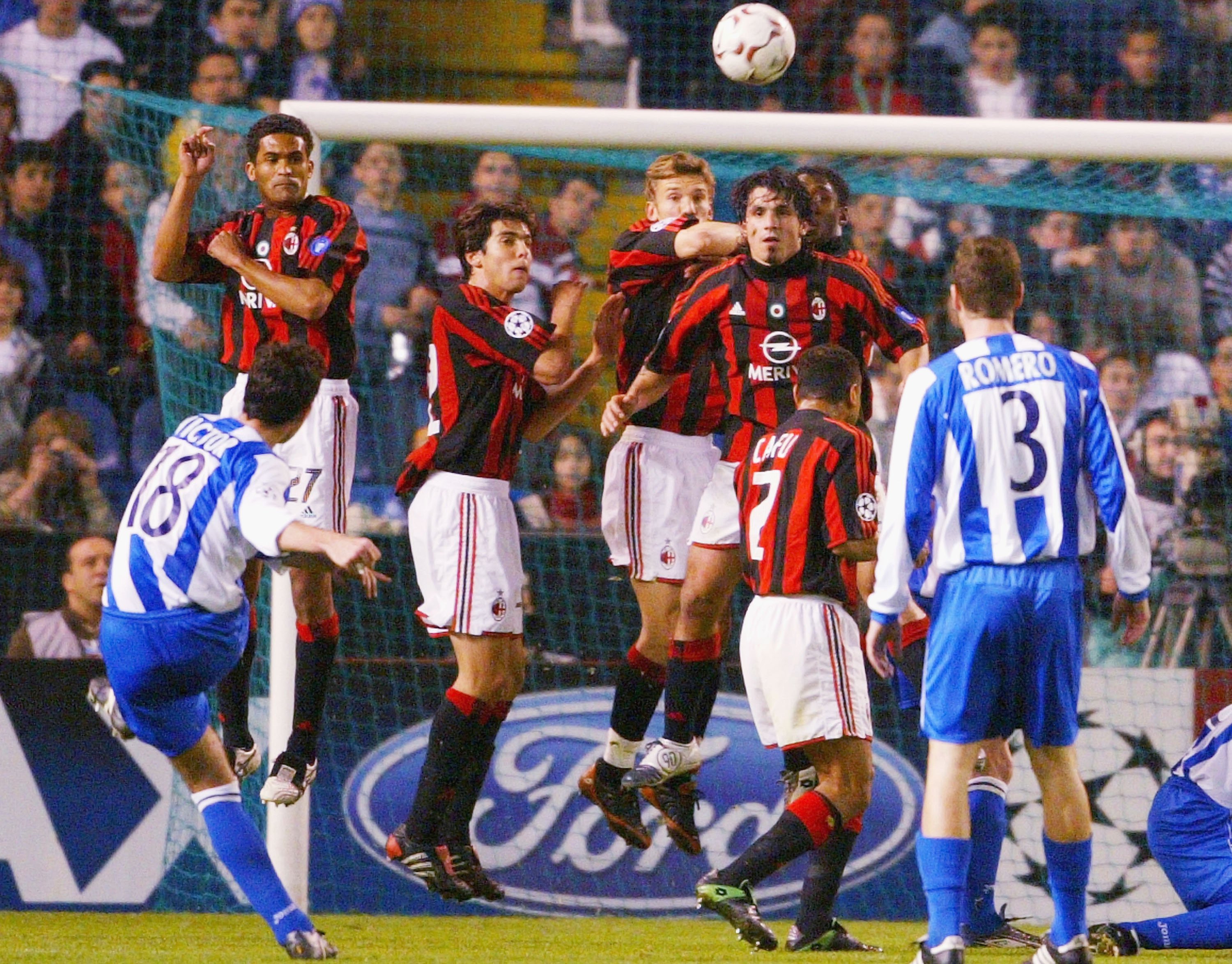 Then Gonzalez Fran came off the bench and scored with 14 minutes left to make it 5-4 and put Deportivo over Milan. 
3. Liverpool Vs AC Milan, 2005
Milan scored 3 goals in the first 45 minutes, quite possibly ending any chance Liverpool had in the first half itself. But the English giants had been hungry for a championship for a while and it was showing.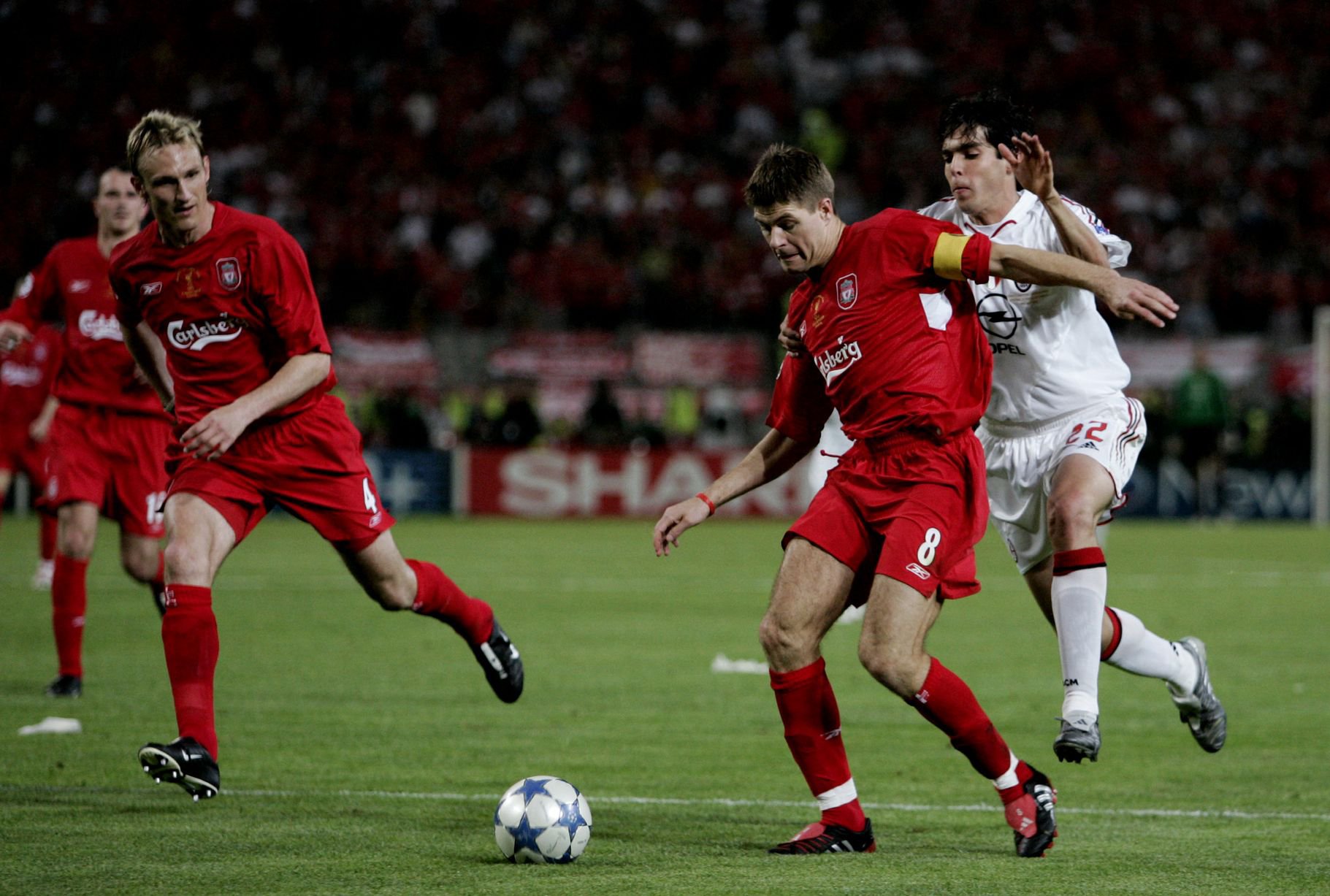 Liverpool equalised Milan by the 60th minute. And with neither team able to break the deadlock, the game went into penalties and Liverpool scored from 3 out of their 4 penalty kicks to win the trophy in Istanbul.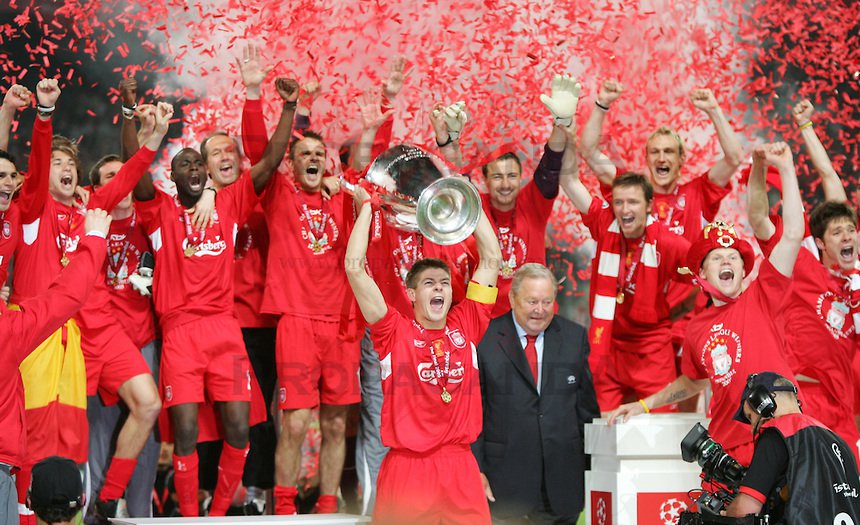 4. Barcelona vs. AC Milan, 2013
Milan was at it again, defeating Barcelona 2-0 in the first leg. At that point, no team had ever recovered from a 2-goal deficit in the first leg of Champions League, without an away goal.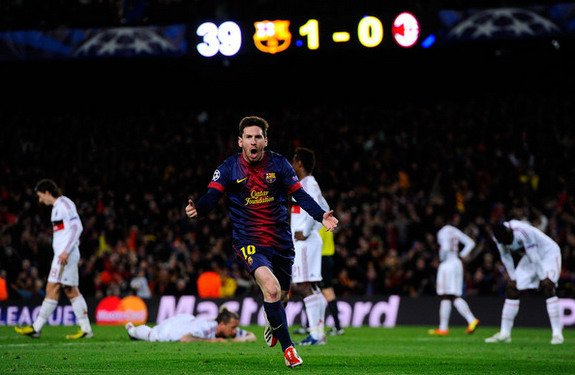 But come the next game, Barcelona tore Milan apart. Messi started the destruction with 2 goals, negating Milan, following which David Villa and Jordi Alba scored one each and Barcelona just moved on.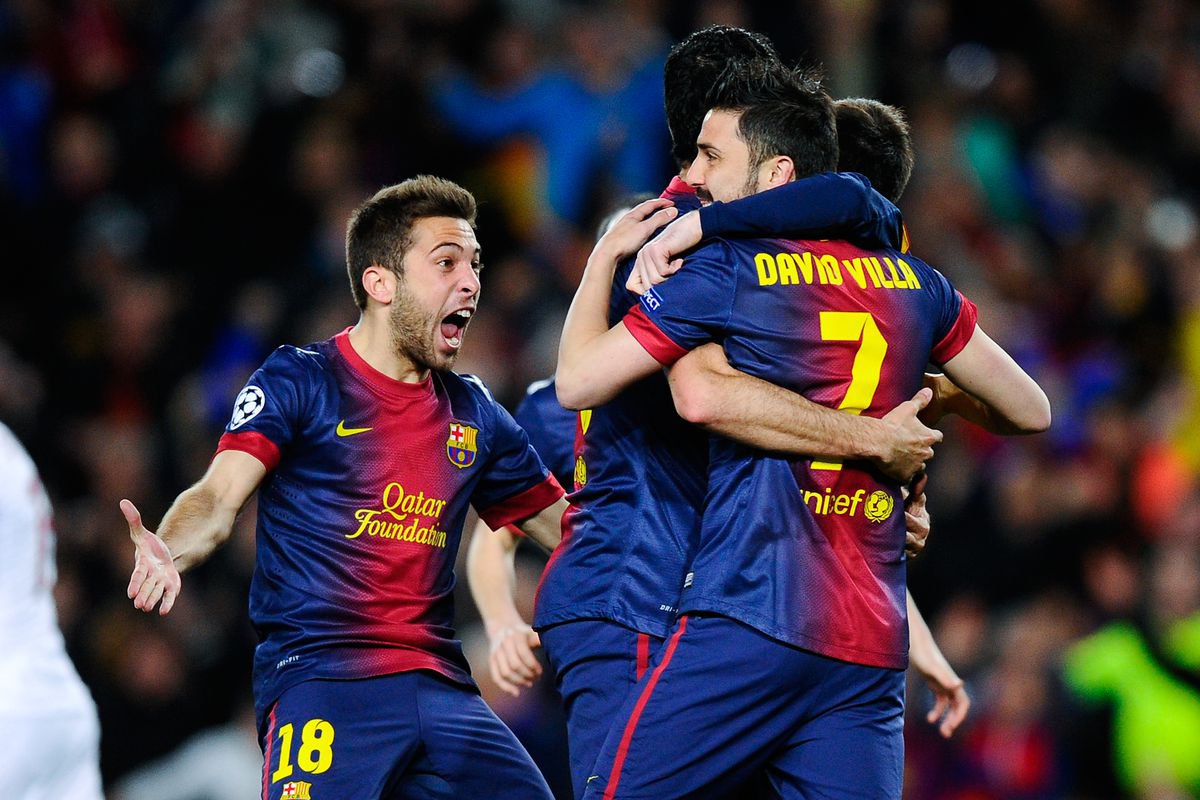 5. AS Roma Vs Barcelona, 2018
Having defeated them 4-1 in the first leg, Barcelona entered the second leg of their quarterfinal clash against Roma in a very comfortable position.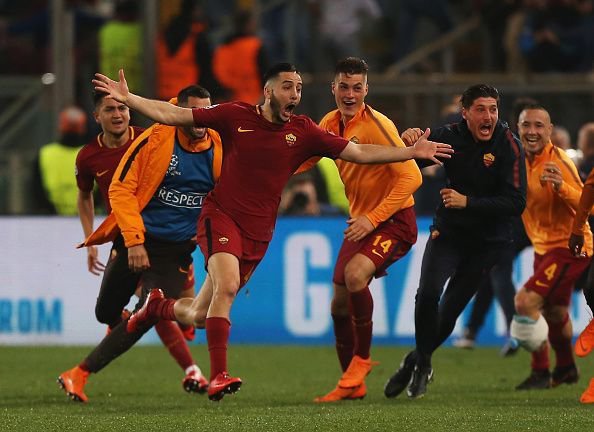 Barca had not lost a single game in either the La Liga or the Champions League and had not been challenged in 18 straight games.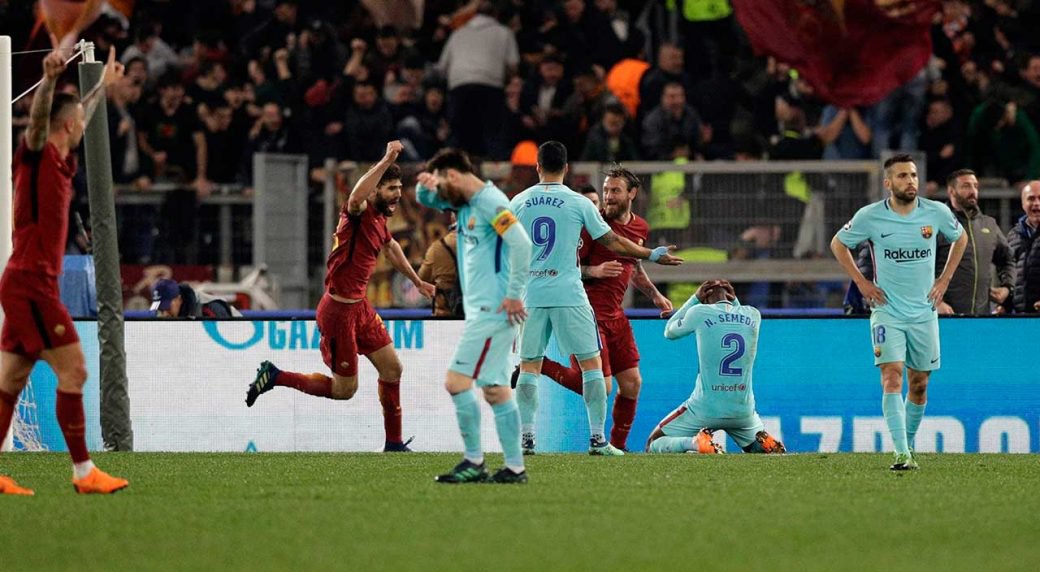 But Roma had different plans, Edin Dzeko rode on a brilliant Daniele De Rossi long pass to score in the 6th minute. De Rossi soon doubled the lead just after halftime, following which Kostas Manolas scored a brilliant header to dramatically send Roma to the semis.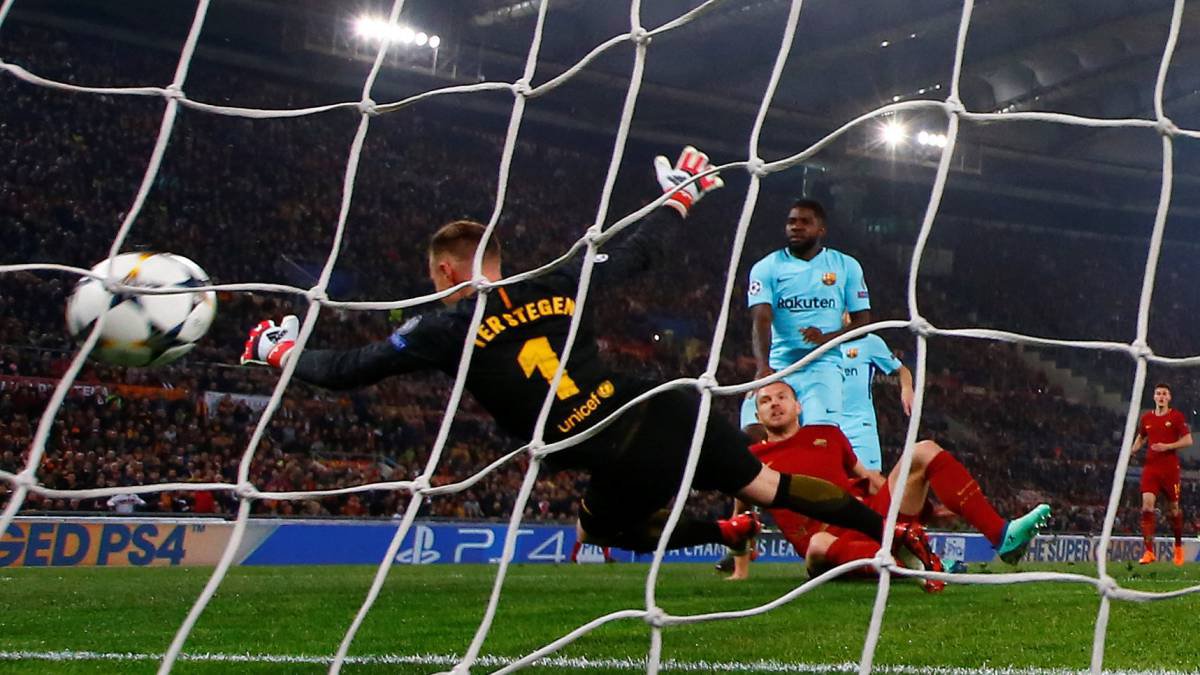 6. Monaco Vs Real Madrid 2004
After scoring 4 goals at will against Monaco in the first leg, Real Madrid was supposed to coast through this game, even without a suspended David Beckham. Raul scored another goal in the second leg to make it 5-2 on aggregate, crushing Monaco's hopes.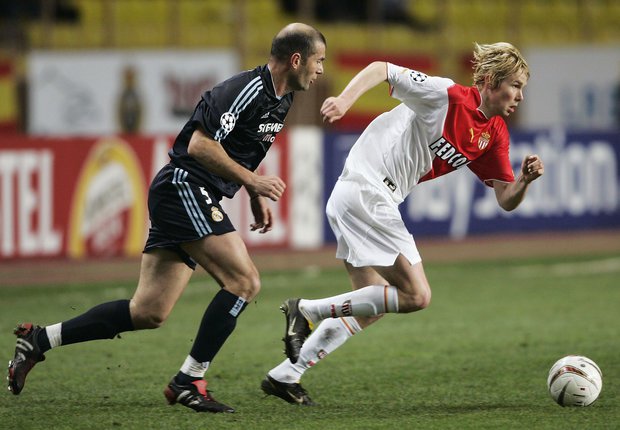 But Ludovic Giuly's volley smashed through the net to give Monaco a start just before halftime. Irony struck Real Madrid hard when their reject, Fernando Morientes, on a loan to Monaco headed one home to make it 2-1 in Monaco's favour. Giulstrucked again late and Monaco advanced to the semis on away goals.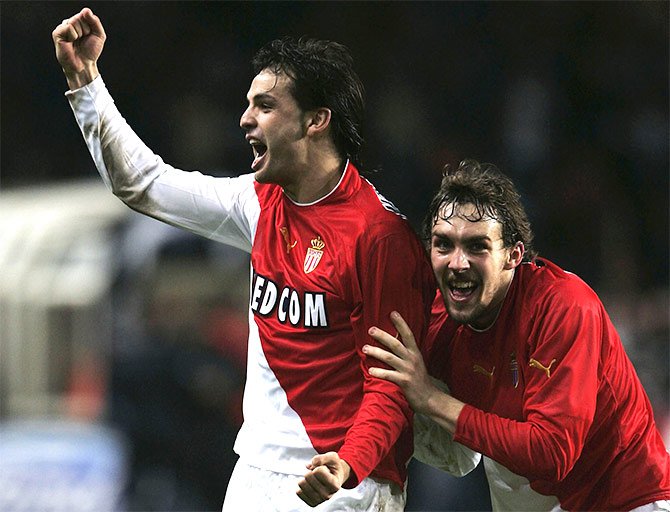 7. Manchester United Vs Bayern Munich, 1999
United was trailing 1-0 to Bayern in the 1999 final at Camp Nou pretty much till the end of the game. But Sir Alex Ferguson's team could never be discounted until the final whistle.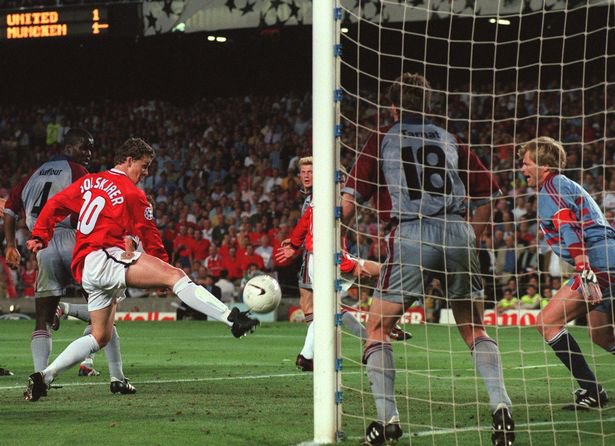 Substitute Teddy Sheringham swept a corner from David Beckham into the bottom corner to level the score in the 91st minute. Meanwhile, Solskjaer avoided the need for any extra time by netting another Beckham corner as United completed a historic treble.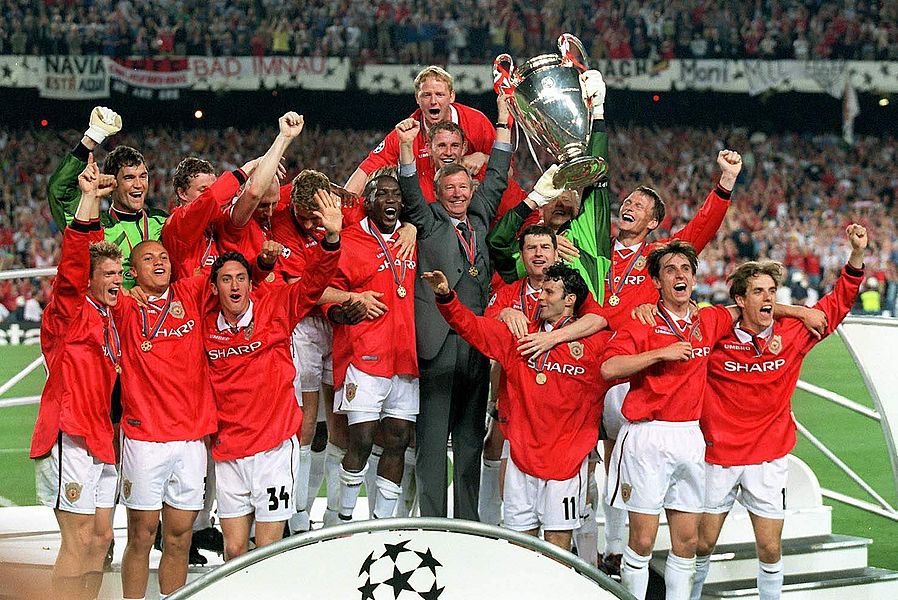 8. Barcelona Vs Chelsea, 2000
Having lost 3-1 in the first leg at Stamford Bridge to the pre-Roman Abramovich era Chelsea, Barcelona was in danger of a major UCL upset.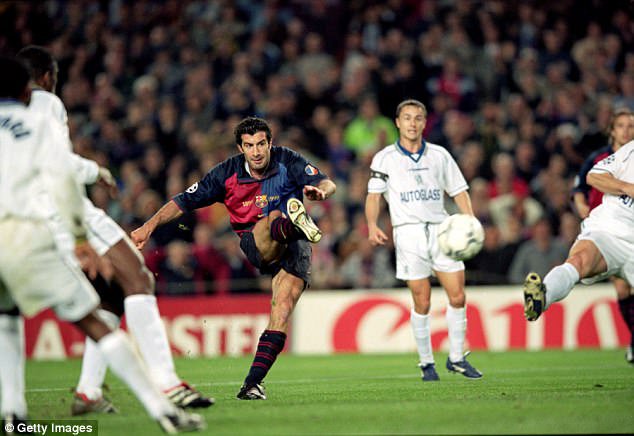 But Tore Andre Flo scored the third goal in the 60th minute, following a series of attacks leading to Rivaldi and Luis Figo scoring before the break.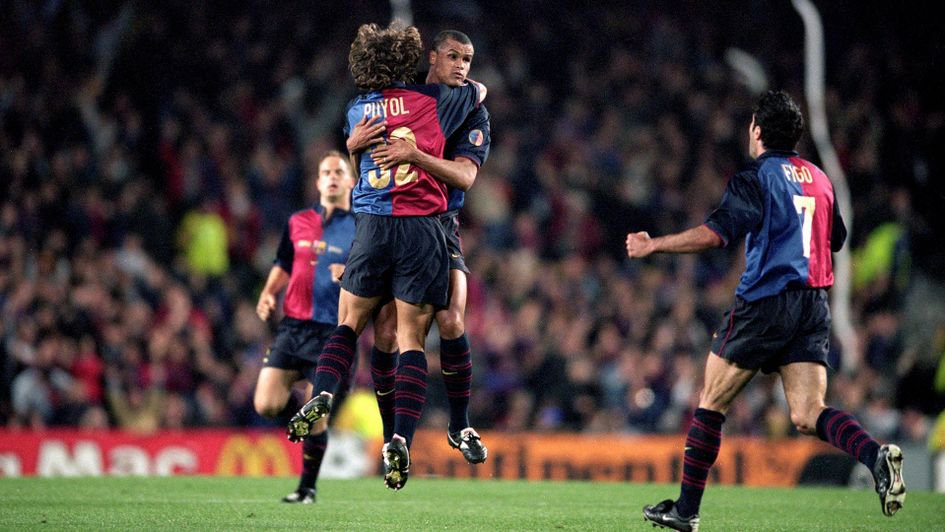 This would have still allowed Chelsea through. But Dani netted 7 minutes from the end to force extra time, during which Rivaldo converted a penalty crushing Chelsea's dreams.
9. Liverpool Vs Olympiakos, 2004
It wasn't just the UCL final, that surprised the Liverpool fans. Rafael Benitez's team had to defeat Olympiakos by two goals to even advance from their group.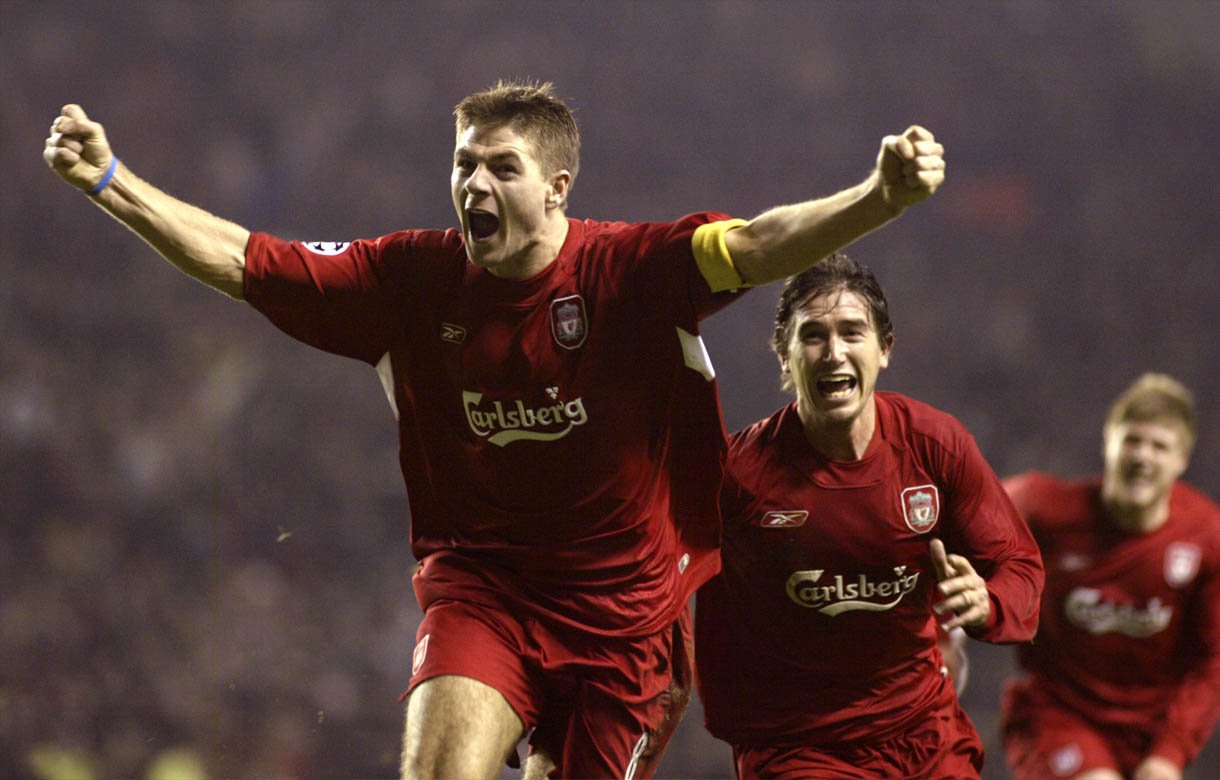 All hopes of that seemed lost after going down 1-0 within a matter of minutes. But strikes from Neil Mellor, Florent Sinama- Pongolle brought the scores level.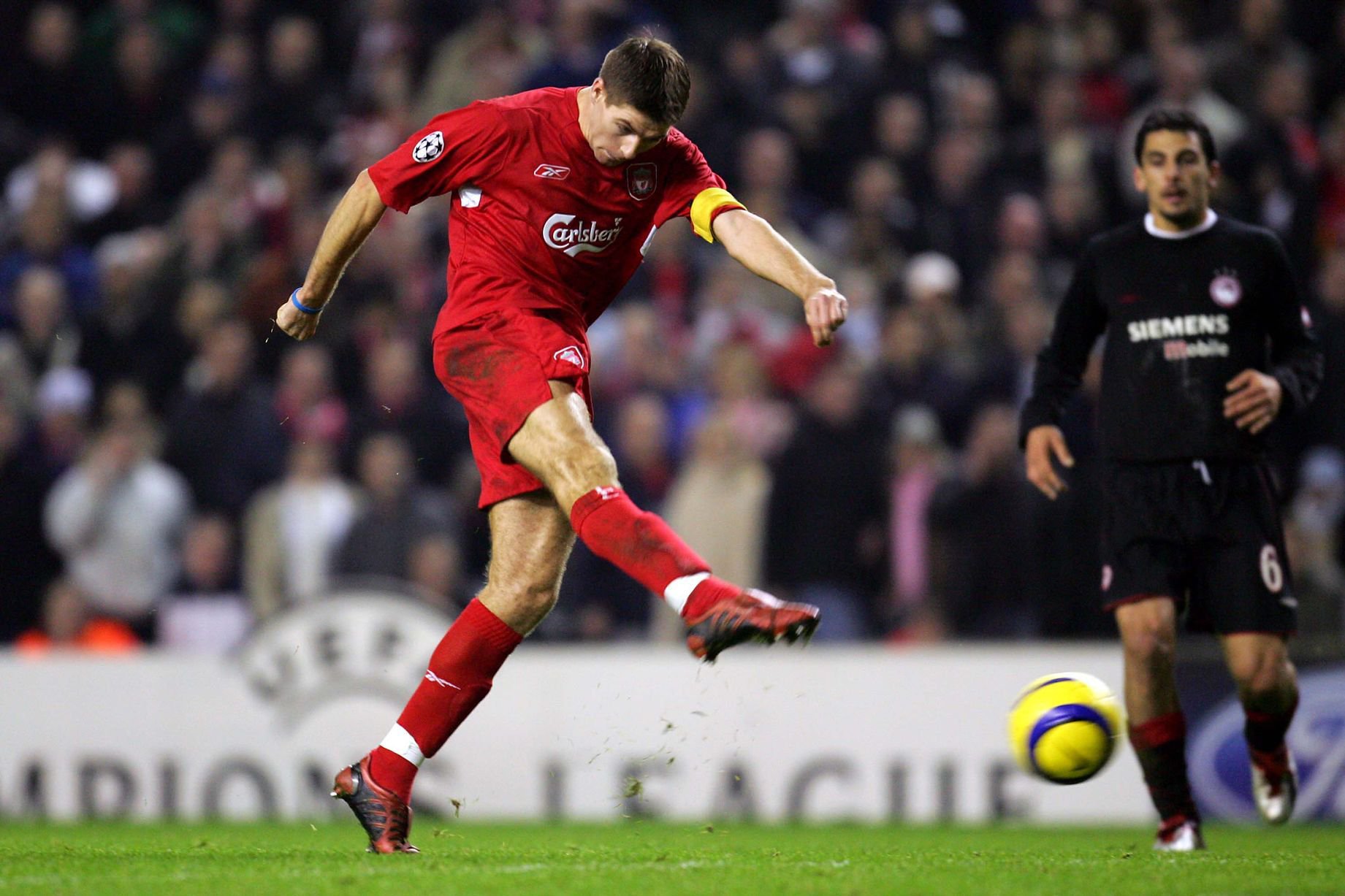 Later in the day, Steven Gerrard scored, what is still one of the most remembered half-volleys in Champion's League history. It was fast and it curled and before anyone knew, had seen Liverpool through. Seriously, YouTube it!
10. Chelsea Vs Napoli, 2012
Having lost to Napoli 3-1, Chelsea had a mountain to climb at Stamford Bridge. That being said, goals from Drogba, Lampard and John Terry drew the sides level. Branislav Ivanovic then won the game for Chelsea in extra time.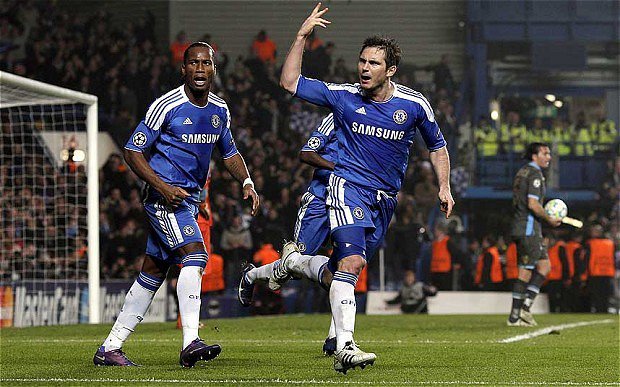 Two months later they won the Champion League in Munich to complete one of the biggest European triumphs.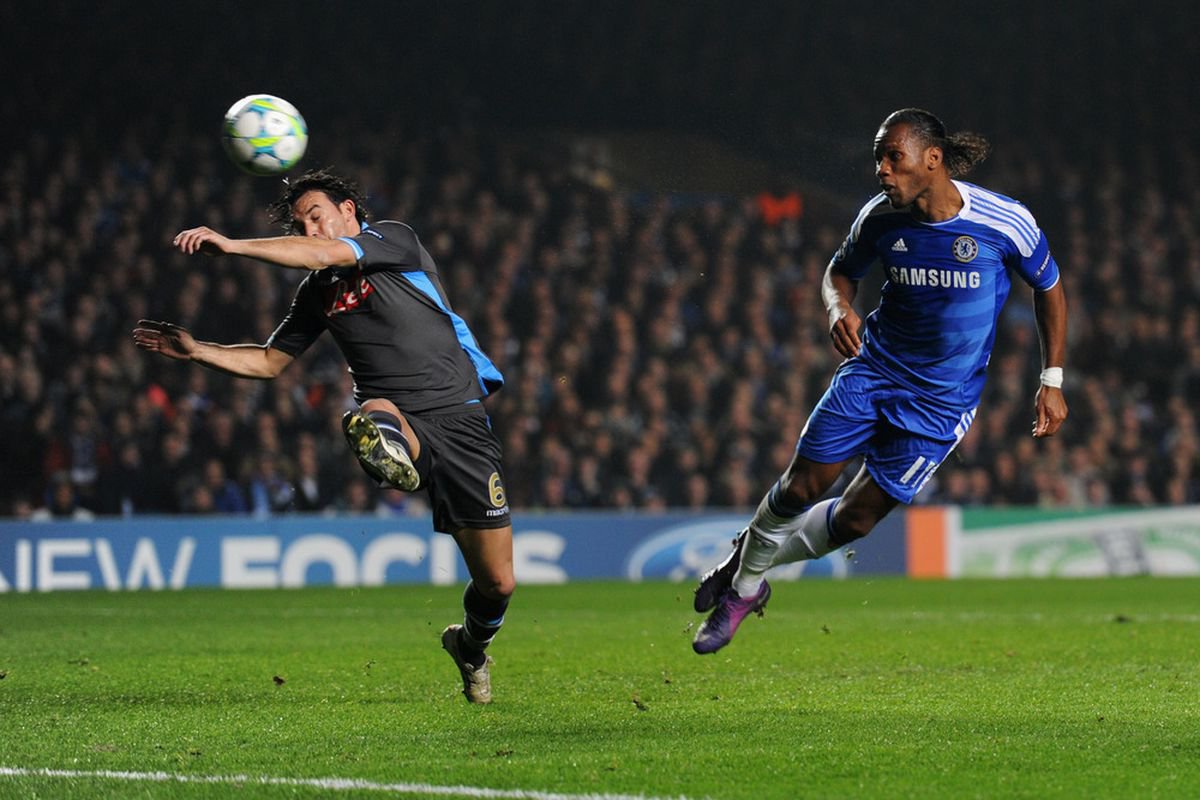 11. Paris Saint-Germain Vs Manchester United, 2019
Having lost to PSG 2-0 at Old Trafford, Manchester United were faced with an uphill task in the 2nd leg. PSG was ahead with two away goals. But an early defensive blunder meant that Lukaku would strike within the first 3 minutes of the game.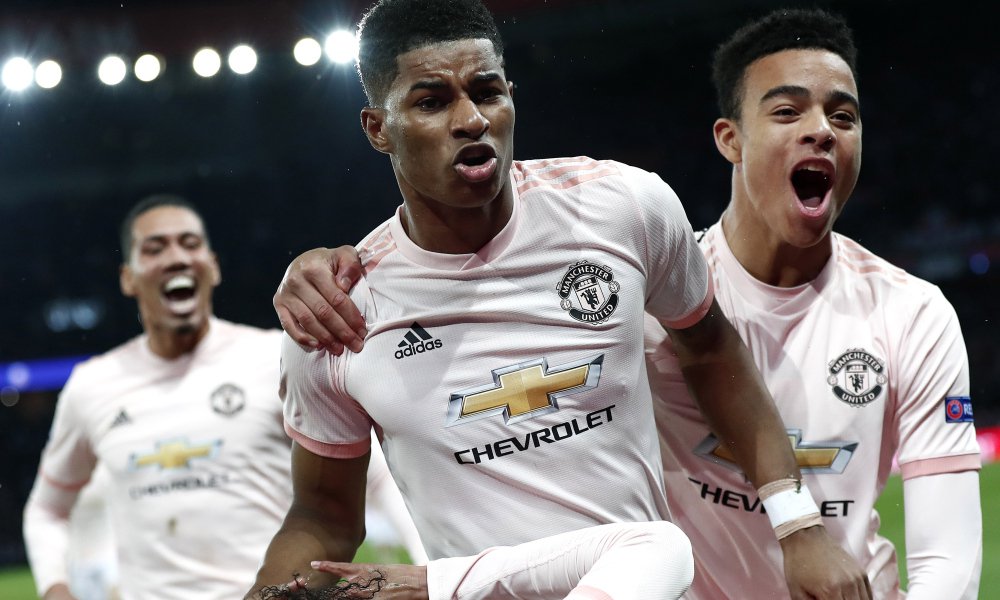 PSG retaliated with a goal of their own, but that was all they could manage against a resilient United. A mistake from Buffon meant that Lukaku scored again in the 30th minute, tying both teams..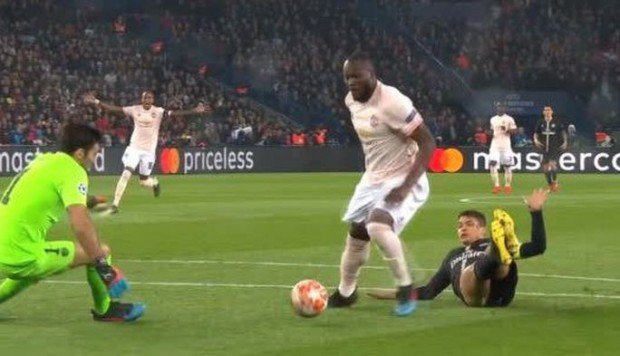 But hey, this was United, playing in Europe with Solskjaer in the scheme of things. Things were bound to happen, as they did in Fergie time, when Rashford converted a penalty to see United through.
12. Ajax Vs Real Madrid, 2019
Ajax travelled to the Bernabeu with Real Madrid leading 2-1 from the first leg. 
Mind you, Ajax hadn't seen the Champion's League quarterfinals in 16 long years. And even on Tuesday, their chances didn't seem bright given that they needed to score at least two goals against the defending champions. But they achieved that inside 18 minutes as Hakim Ziyech and David Neres put the visitors in control.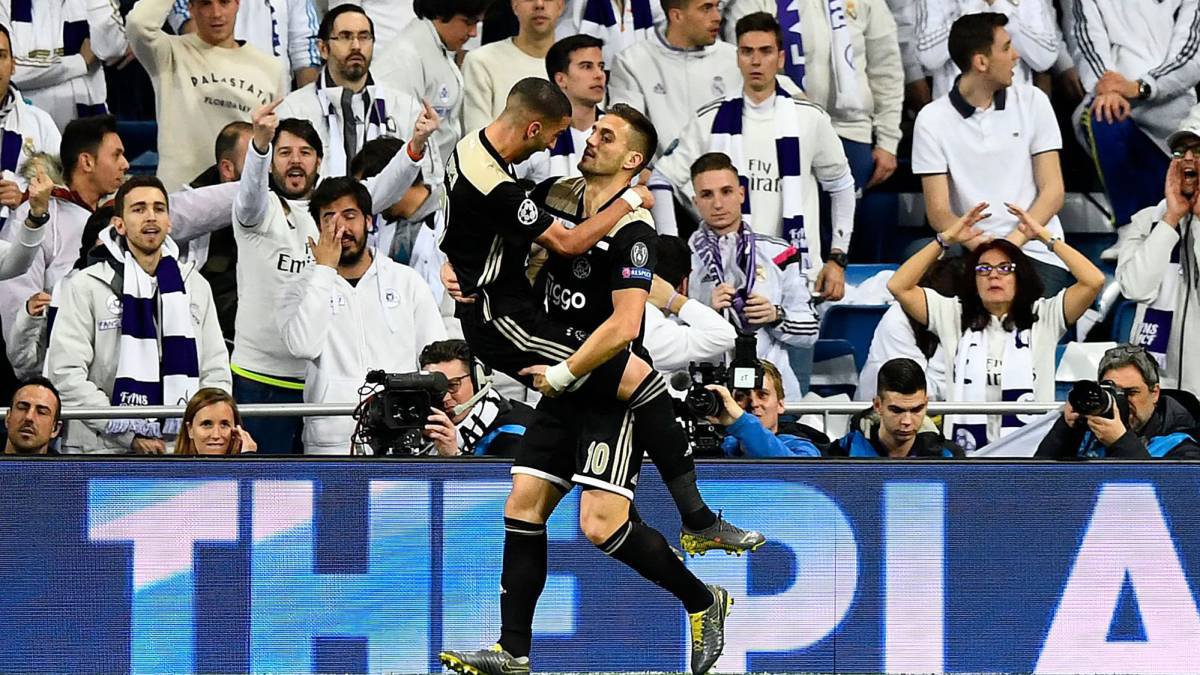 Then, Dusan Tadic's 62nd-minute goal was allowed to stand after a VAR review. And even though Marco Ascensio did give Madrid some hopes, they were soon extinguished when Lasse Schone's audacious free-kick from an impossible angle looped over Thibaut Courtois to hit the net!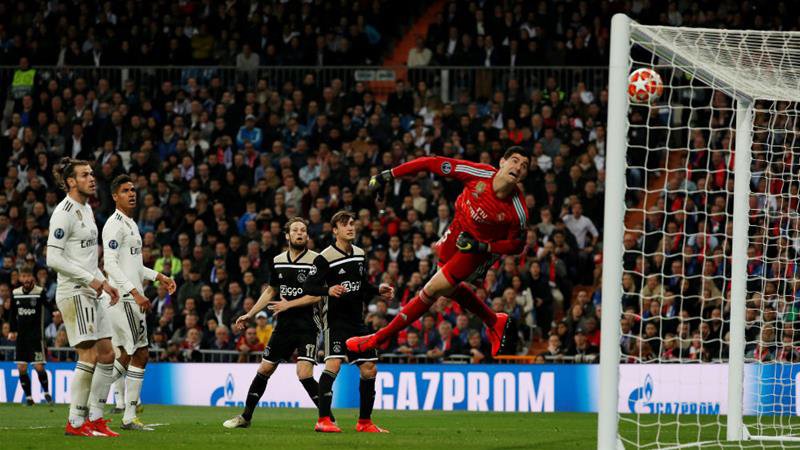 But surprise surprise, they achieved that in the first 18 minutes with goals from Hakim Ziyech and David Neres. 
Honestly, I envy the people who watched these games in real time.