From a British import during pre-Independent India to a religion in the country, cricket has come a long way. And during that time, the sport has seen the Men In Blue feature in some truly epic encounters that saw India achieve glory. Here are 12 of the greatest moments for India on a cricket field:
1. Madras Test vs England, 1952
Despite debuting as a Test-playing nation in 1932, India had to wait two decades to finally register their first Test triumph. Led by Vijay Hazare, India demolished England by an innings and 8 runs with Vinoo Mankad picking up 12 wickets. The historic result meant that India drew the 5-match series 1-1.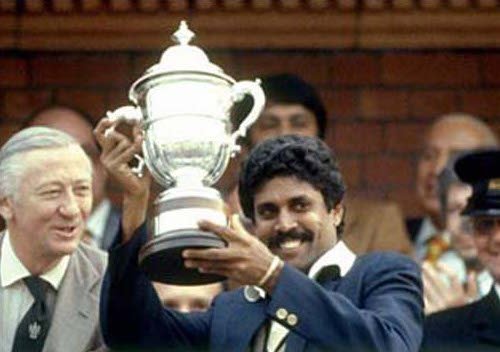 2. Tour of England, 1971
1971 was indeed a landmark year for Indian cricket. Just a few months after winning their first-ever away Test match during a tour of the Caribbean, India travelled to England and registered their first-ever series win on foreign soil.
Spinner BS Chandrashekhar picked up 8 wickets at The Oval to set up a famous win in England. That result helped India win the 3-match series 1-0.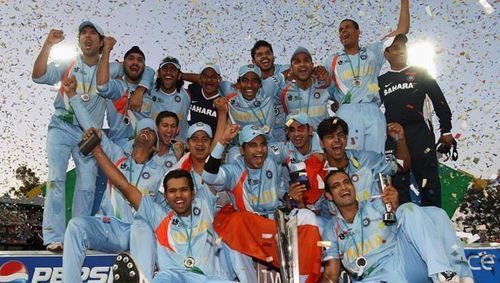 3. 1983 World Cup, Lord's
Nobody gave Kapil's Devils a chance when they travelled to England for the World Cup. They somehow made it to the final but not one person thought they would get the better of Clive Lloyd's two-time defending champion West Indies team. But despite scoring just 183, the underdogs beat the Windies in the final and the rest as they say is history.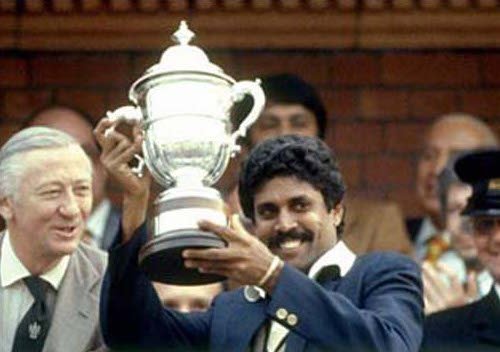 4. World Championship of Cricket, 1985
The World Championship of Cricket was held in Australia to commemorate 150 years of European settlement in Victoria. India went in as reigning world champions but no one expected them to take down the mighty Windies again. But to everybody's surprise, India won every single match, including the final where they beat arch-rivals Pakistan.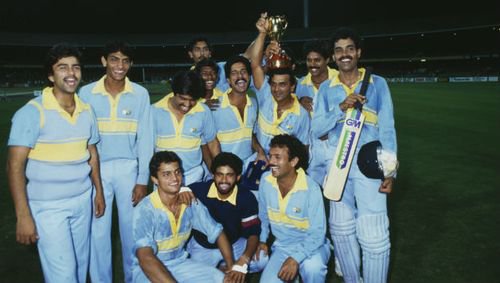 5. 1998 Desert Storm, Sharjah
This series was billed as Sachin Tendulkar vs Shane Warne, the world's greatest batsman against the world's best spinner. But Tendulkar beat the Aussie to pulp, smashing 143 to help India qualify for the Coca Cola Cup final. And just to prove that it was no fluke, he scored 134 two days later as India beat Australia in the final.
That series is fondly remembered for Sachin's 'Desert Storm'.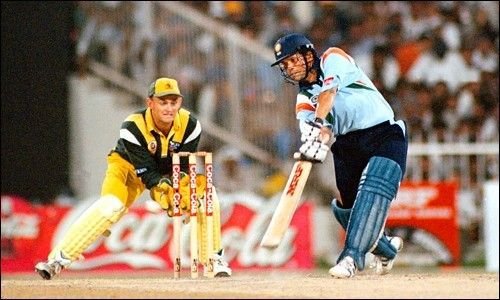 6. Kolkata Test vs Australia, 2001
Having beaten India in the first Test in Mumbai in just 4 days, Australia had posted a mammoth 445 in the first innings in Kolkata. Things got worse for India who were all out for 171 and asked to follow on. That is when VVS Laxman (281) and Rahul Dravid (180) put on a 376-run stand which turned the match on its head. India won on the final day thanks to Harbhajan Singh's heroics and then went on to win the series 3-1.
That match in Kolkata will never be forgotten!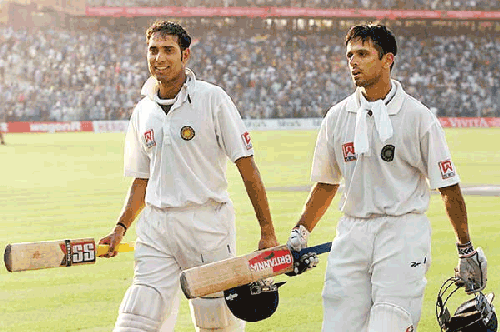 7. Natwest Trophy final, 2002
India had made it to the final of the tri-series and were up against England, who had posted a huge total of 326. In their batting response, India were reeling at 146/5 when two hitherto unknown youngsters – Yuvraj Singh and Mohammed Kaif – led India to victory in the final over. You might forget the scores but you'll never forget a bare-chested Sourav Ganguly twirling his shirt from the Lord's balcony.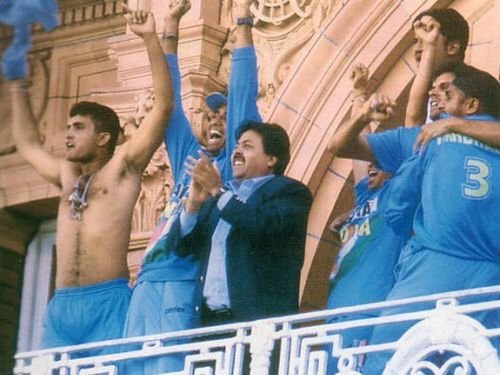 8. India vs Pakistan World Cup encounter, 2003
20 years after Kapil Dev had led India to World Cup glory, Sourav Ganguly almost repeated the feat. But he failed at the final hurdle, losing to the mighty Australians. But India will always have the match against Pakistan to fall back to. Until then, India had never chased over 222 in a World Cup match. However, Tendulkar scored a scintillating 98 as he thrashed the likes of Waqar Younis, Wasim Akram and Shoaib Akhtar all around the park. India chased down 274 with majestic ease and sailed through to the Super Sixes.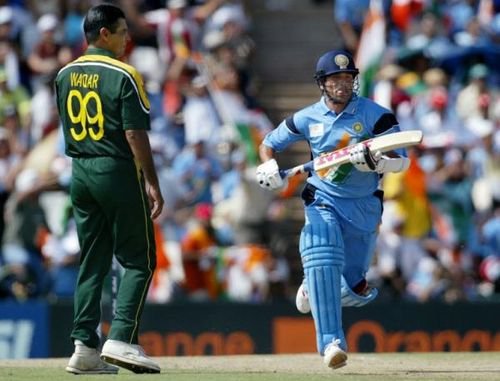 9. Tour of Pakistan, 2004
India was touring Pakistan for the first time in 15 years and the cricket team was being seen as a peace envoy. But there was nothing peaceful about the way India played as they beat Pakistan 3-2 in the ODI series and then 2-1 in the Test series. The series is fondly remembered for Virender Sehwag's blistering 309 which earned him the moniker, 'The Sultan of Multan'.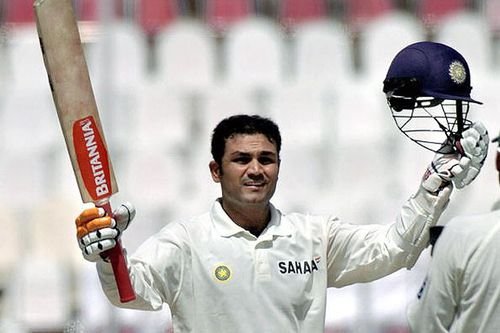 10. 2007 World T20, Johannesburg
Mahendra Singh who? Just like in 1983, nobody thought India could pull it off when a young MS Dhoni was appointed as captain of the Indian team for the inaugural World T20 in South Africa. But India were a force to reckon with as they rampaged their way to the final. The victory became all the more memorable because India beat arch-rivals Pakistan in the final.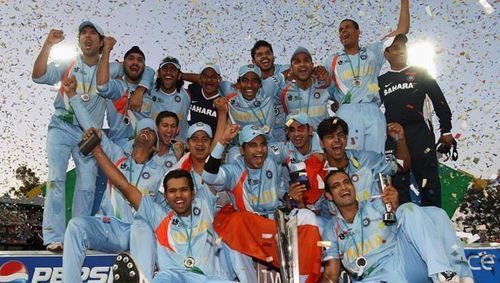 11. 2011 World Cup, Mumbai
How could Sachin Tendulkar retire from cricket without a World Cup? 28 years after Kapil's Devils had created history in England, Dhoni's Team India played out a memorable World Cup at home and lifted the cup. No Indian cricket fan will ever forget Dhoni's monstrous six that sealed the victory against Lanka.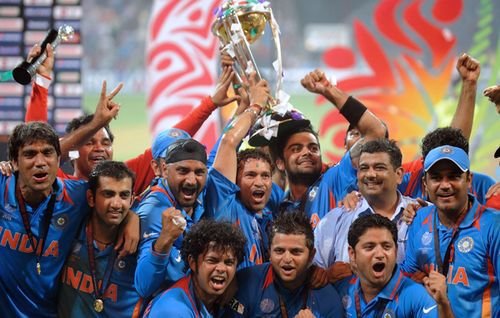 12. Champions Trophy, 2013
He had won the ODI World Cup and the World T20. How was MS Dhoni not going to win the third ICC event? India overcame hosts England in the final by 5 runs to finally get their hands on the trophy that should've rightfully been theirs in 2002.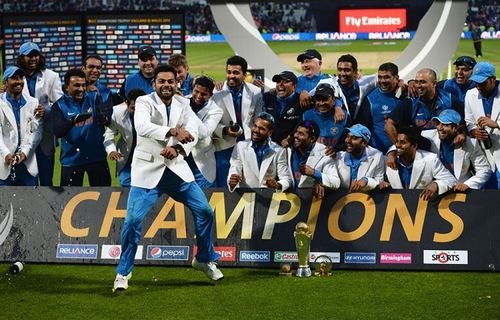 The Indian team is currently in Australia, battling to keep the World Cup title they won at home 4 years ago. Playing in hostile conditions away from home, Castrol Activ has come up with a brilliant innovation to make the Men In Blue feel at home. For the first time ever, millions of people have sent their support through images and videos that reach the players right in the thick of the action to make sure that we #ClingOnToTheCup .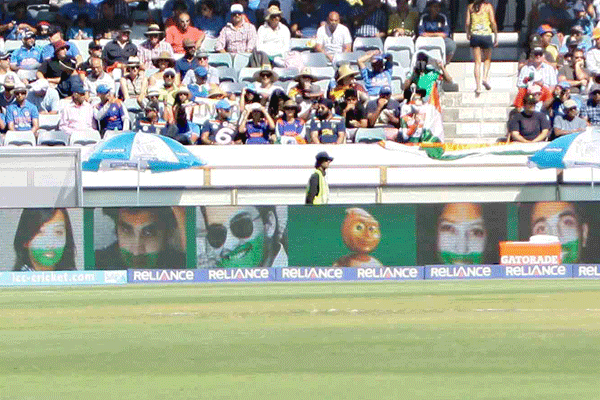 You can also show your support to the Indian team by sharing your pictures, videos and messages on this app . They will be shown on the LED boards during India matches.