Cricket's a gentleman's game, but it is also very unpredictable. The rollercoaster moments can give goosebumps to the craziest of fans and can also break a million hearts at the same time. 
Let us go back to the best matches of the previous World Cups – matches that were thrilling till the very end. 
The matches are listed in no particular rank or order. 
1. India vs Australia, Group Stages, 1987
One of the amazing matches if not the most amazing match in the history of the World Cup, this match in Chennai went down to the wire. India needed two runs in two balls to reach 271 and bag the game but Maninder Singh was dismissed leading to a defeat for India. The game had a controversial moment when Dean Jones persuaded the on-field umpire Dickie Bird to right a perceived wrong during Australia's innings. 
Jones hit one down the ground, which to the Australians looked like 6 runs and that only. But Shastri argued and said he thought it was just 4 runs. Dickey Bird gave Ravi Shastri another turn to clear the confusion and this time a clearly agitated Shastri asked the umpire to consider it as six runs rather than four. Those crucial two runs turned out to be the margin that separated both the teams. 
"I am not sure if that had ever happened before," said Dean Jones after his call gave his team 2 additional runs, 2 crucial runs.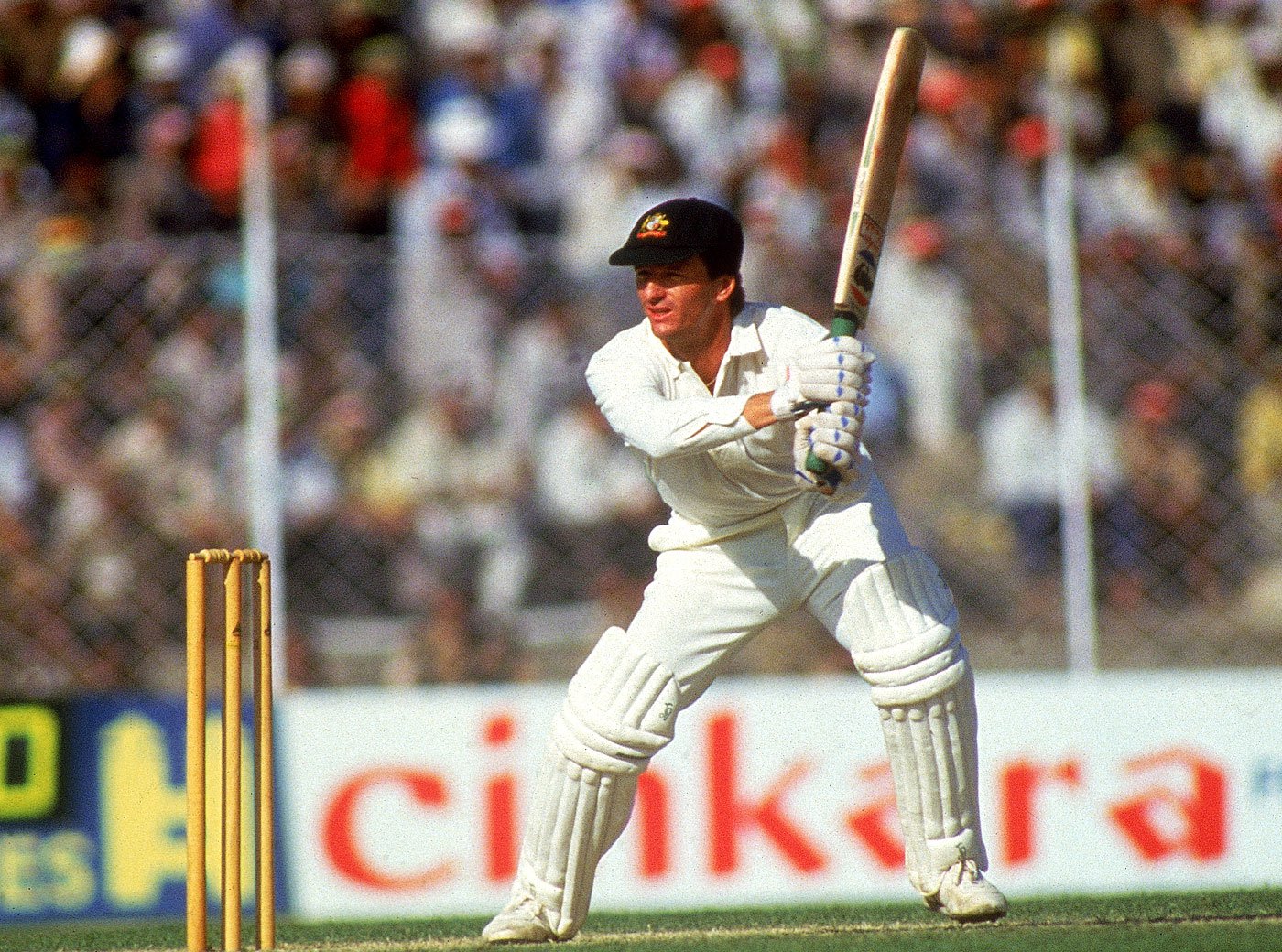 2. India vs Zimbabwe, Group Stages, 1983
Though the game wasn't telecast, it still left a deep imprint on Indian fans and their memory of seeing India lift the cup in 1983. It started here for Kapil Dev who saved India from what looked like a major upset and embarrassment. India were 17-5 before Dev stepped up to take India towards a respectable total. Despite being 100-7, the captain amassed enough runs to take India to a total of 266/8. 
Zimbabwe fell short despite batting well and collapsed for a total of 235.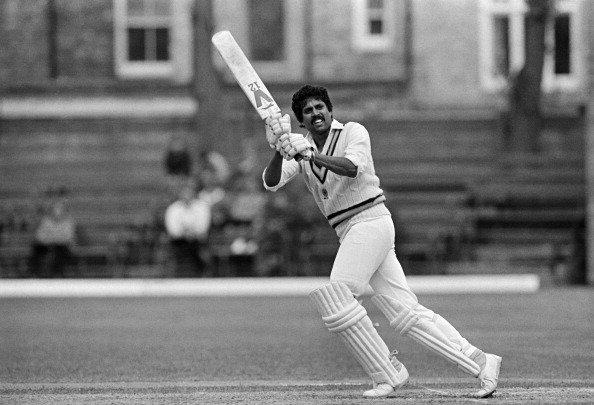 3. Australia vs New Zealand, Group Stages, 1987
This match was interrupted by rain and was reduced to 30-overs each side. Australia made the most of the opportunity by batting first and imposing a target of 200. New Zealand started well but soon collapsed midway, reaching only 196, 4 runs short of the target.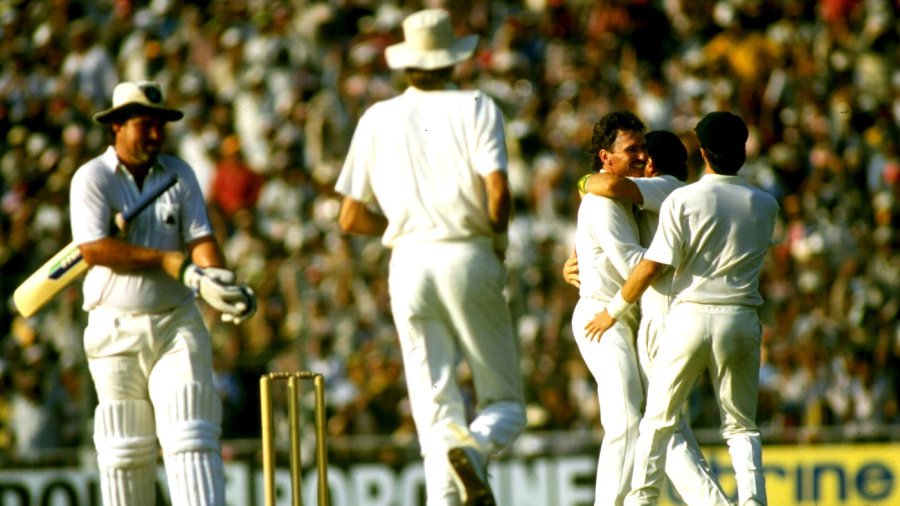 4. Australia vs India, Group Stages, 1992
In another nail biting clash between India and Australia at the World Cup, Australia managed to score 237 runs after batting first. India's brisk innings at Brisbane was supported well initially by skipper Mohd. Azharuddin but once he fell, India too couldn't live up to the challenge falling 3 runs short at the end.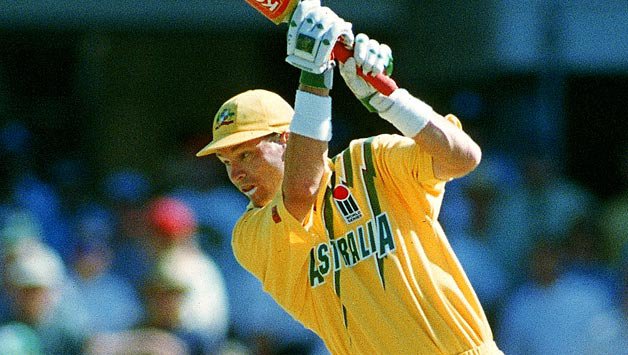 5. India vs Zimbabwe, Group Stages, 1999
One of the many major upsets in the World Cup tournaments, this one was a slightly mismatched act as Sachin Tendulkar had gone home midway to attend his father's funeral. Zimbabwe batting first scored 252 runs but it was always going to be difficult without the master-blaster. That's what happened as India fell just 3 runs short and was bundled for 249 in 45 overs.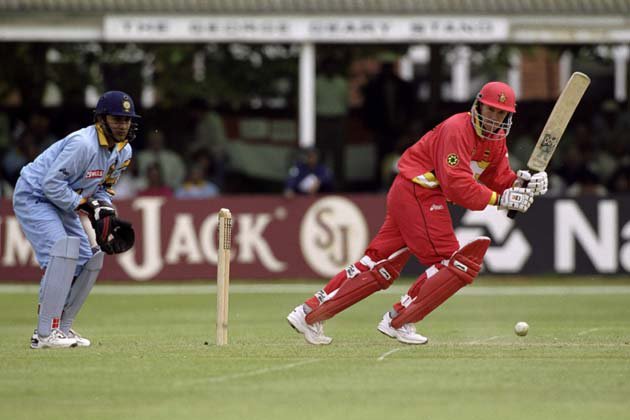 6. Sri Lanka vs Australia, Final, 1996 
Taking place at the Gaddafi stadium in Lahore, Sri Lanka dominated the epic finale thanks to Aravinda De Silva's heroics with both bat and ball. It was him who restricted the Kangaroos to 241-7, picking up three wickets and later scoring a brilliant 107 to steer his team closer to the world title. 
Sri Lanka were crowned world champions 15 years after gaining Test status beating the mighty Australians in the final and showcasing their talent to the rest of the world.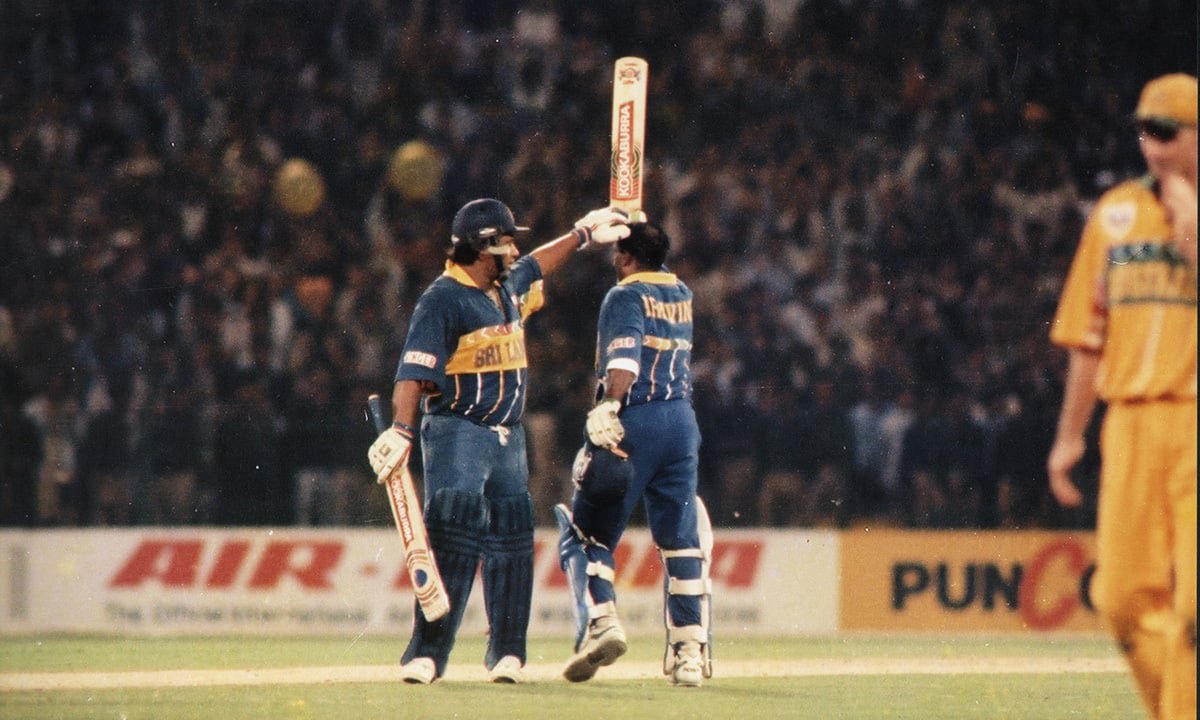 7. Ireland vs England, Group Stages, 2011
Never had anyone anticipated an Irishman with pink hair would dominate the Chinnaswamy stadium like Kevin O'Brien did against England in 2011. His 50-ball century was good enough to chase down England's massive total of 328 with five balls to spare. England bowling had no answers whatsoever to Kevin's destructive batting but it could've been tight at one stage when Ireland were really struggling at 111 having lost 5 wickets by then. 
Though Kevin O'Brien had other ideas.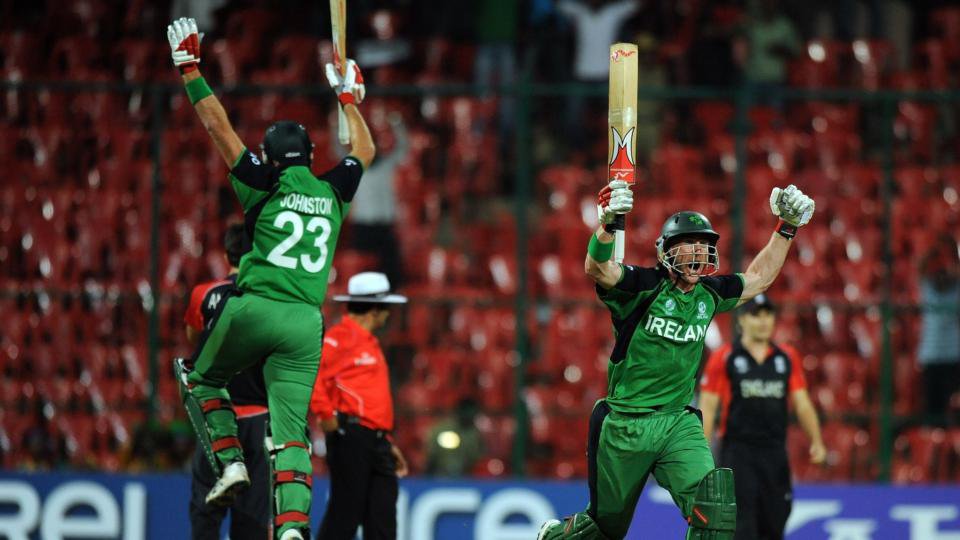 8. Australia vs South Africa, Semi-Final, 1999
This was probably the most extraordinary ending to a game of cricket in the World Cup. South Africa needed 9 runs in the last over and the then player of the tournament, Lance Klusener smashed the first two balls for consecutive boundaries. It was done and dusted on paper but nerves kicked in just then and there. Klusener was run out in the fourth ball as Allan Donald never moved an inch, meaning both batsmen stood on one side of the pitch.
The euphoric Australians couldn't believe what had happened but before they could, the celebrations had started.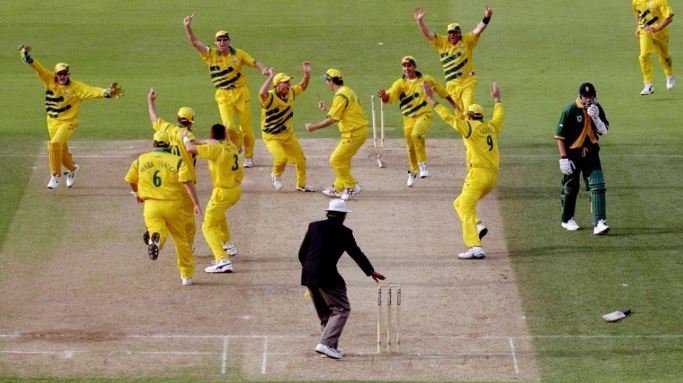 9. Australia vs West Indies, Final, 1975
The first ever World Cup final was a seesaw affair as both sides fielded some Test legends who were still adapting to the brave new world of One-day cricket.  As Clive Lloyd and Viv Richards played some spectacular strokes, the whistles grew in crowd. They set a target of 292 for the Australians but some early damage dented their hopes of pulling off a miraculous final chase. 
At the end, despite Jess Thomson & Dennis Lillee trying their best, victory for West Indies drew curtains on the first World Cup finale.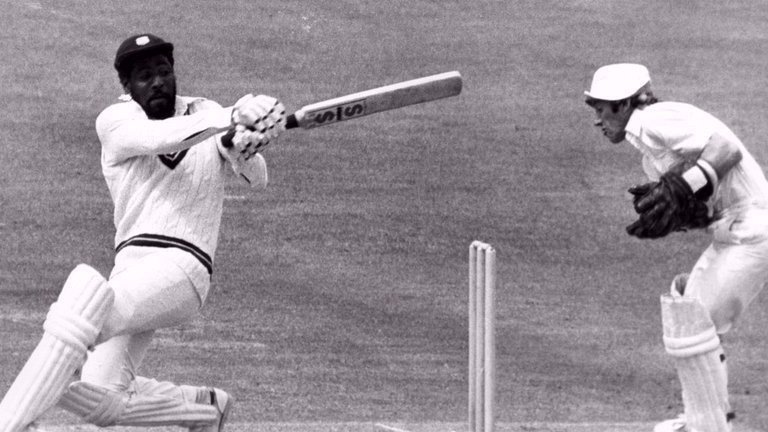 10. India vs Sri Lanka, Final, 2011
After getting past Australia and Pakistan in the quarter-final and semi-final respectively, India locked horns against Sri Lanka for the title. Sri Lanka batting first set India a target of 275 runs but the real problem began when both Sachin Tendulkar and Virender Sehwag departed early during the Indian innings courtesy Lasith Malinga. 
Gautam Gambhir rallied on one end making his 97 feel more than just a footnote and was soon joined by the Indian skipper Mahendra Singh Dhoni. Dhoni promoted himself up the order and played a blitzkrieg knock to seal the deal for India after 28 years. 
Ending the match with a six off Nuwan Kulasekara, Dhoni had won his team the most coveted prize in men's cricket that too at the Wankhede stadium in Mumbai.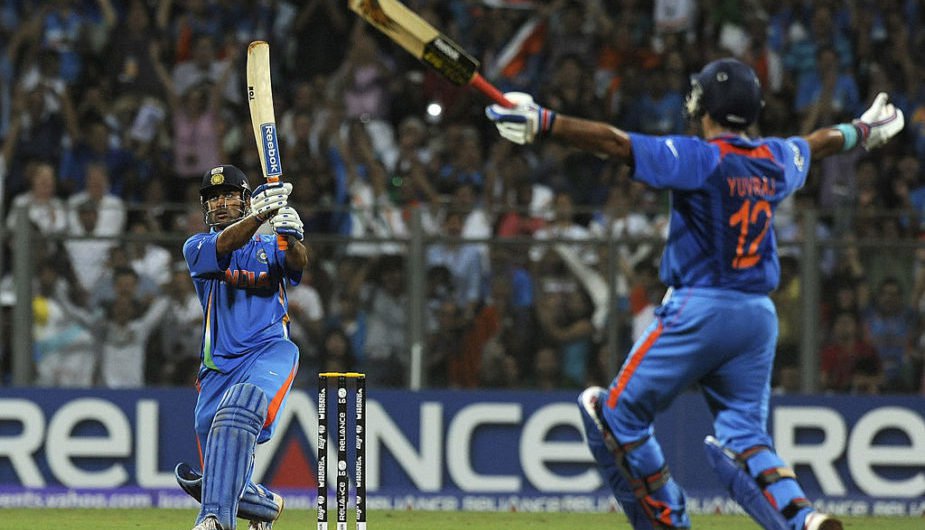 11. West Indies v South Africa, Group Stages, 2003
In one of the greatest World Cup matches ever in World Cup history, West Indies took the early advantage thanks to their icon Brian Charles Lara. Lara's magnificent 116 took the West Indian total to 278, quite a favourable total to defend back then. South Africa being South Africa were on the receiving end despite starting brilliantly. An eventual middle order collapse saw them fall 3 runs short, a tragic tale for the rainbow nation.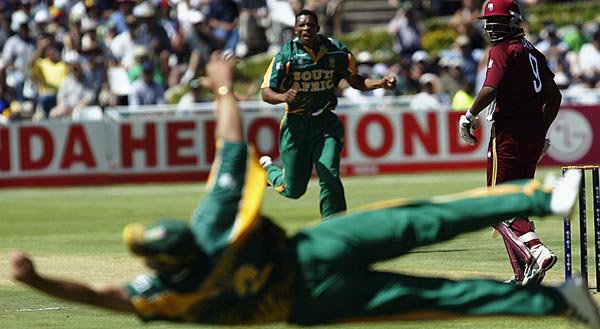 12. West Indies vs India, Final, 1983
No hopes, no chances, no support whatsoever to manage a result, which we cherish now with so much pride and honour, decades later. The team that was skittled for a paltry 183 in the final showed immense dedication and teamwork to shake the heaviest of foundations in world cricket.
That's what happened as West Indies were even worse with their approach and looked like they were going home in a hurry, being bowled out for just 140 runs. 
India's Kapil Dev lifted the third edition of the World Cup called the 'Prudential Cup' back then.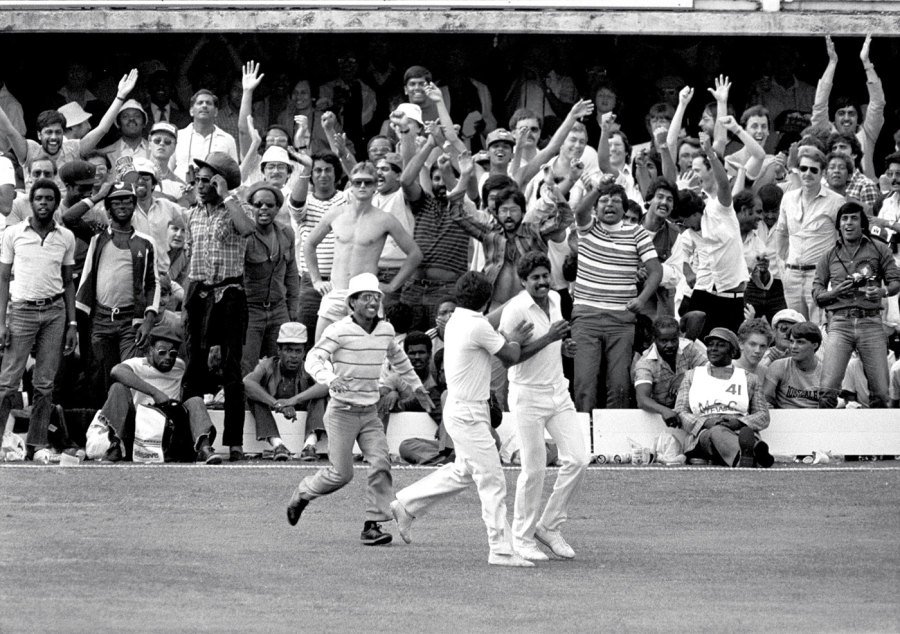 13. Kenya vs West Indies, Group Stages, 1996
The daddy of all underdog wins, this game is immensely popular because of what the Kenyan team managed, something nobody imagined happening. Having won the World cup twice and still playing as full champions, West Indies were in for a shock this time against Kenya. An emphatic bowling performance ensured West Indies were bowled out for just 93 runs. This, when the Kenyans were just defending 166.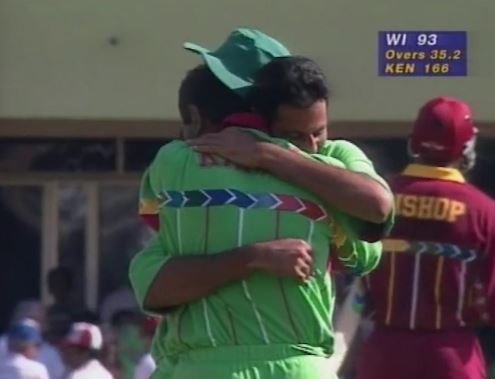 14. England vs Zimbabwe, Group Stages, 1992
A great team of legends like Gooch, Botham, Hick and Stewart against a bunch of part time cricketers representing their nation – Once again it was a classic case of unpredictability and an underdog win given effect by Graham Gooch's early dismissal. Chasing 134, England lost 3 more wickets to Eddo Brandes (who also got Gooch) and ultimately fell 9 runs short in one of the most thrilling games in the cricket World Cup.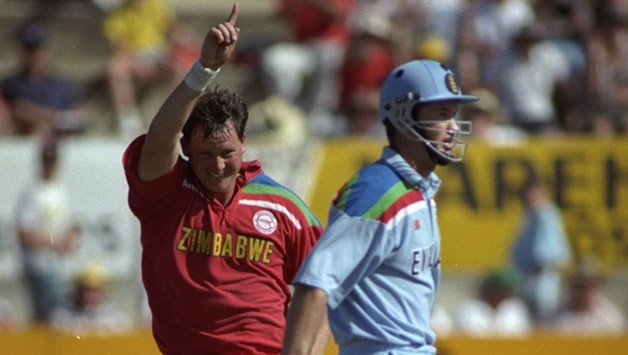 15. Australia vs West Indies, 2nd Semi-Final, 1996
This one Australian side kept coming back for more without a sign of distress. They had the results going for them and it looked like they were here with a goal to become invincibles. Though things changed very quickly and Australia was reduced to 15-4 just 45 minutes into the game. A brave 72 by Stuart Law took them to a respectable 207. 
On their part, Windies looked solid from the start and had put 165/2 before giving away their last 8 wickets for just 35 runs. The bulldozing effect was provided by the class of Glenn McGrath and Shane Warne who ran riot in the West Indian middle and lower order.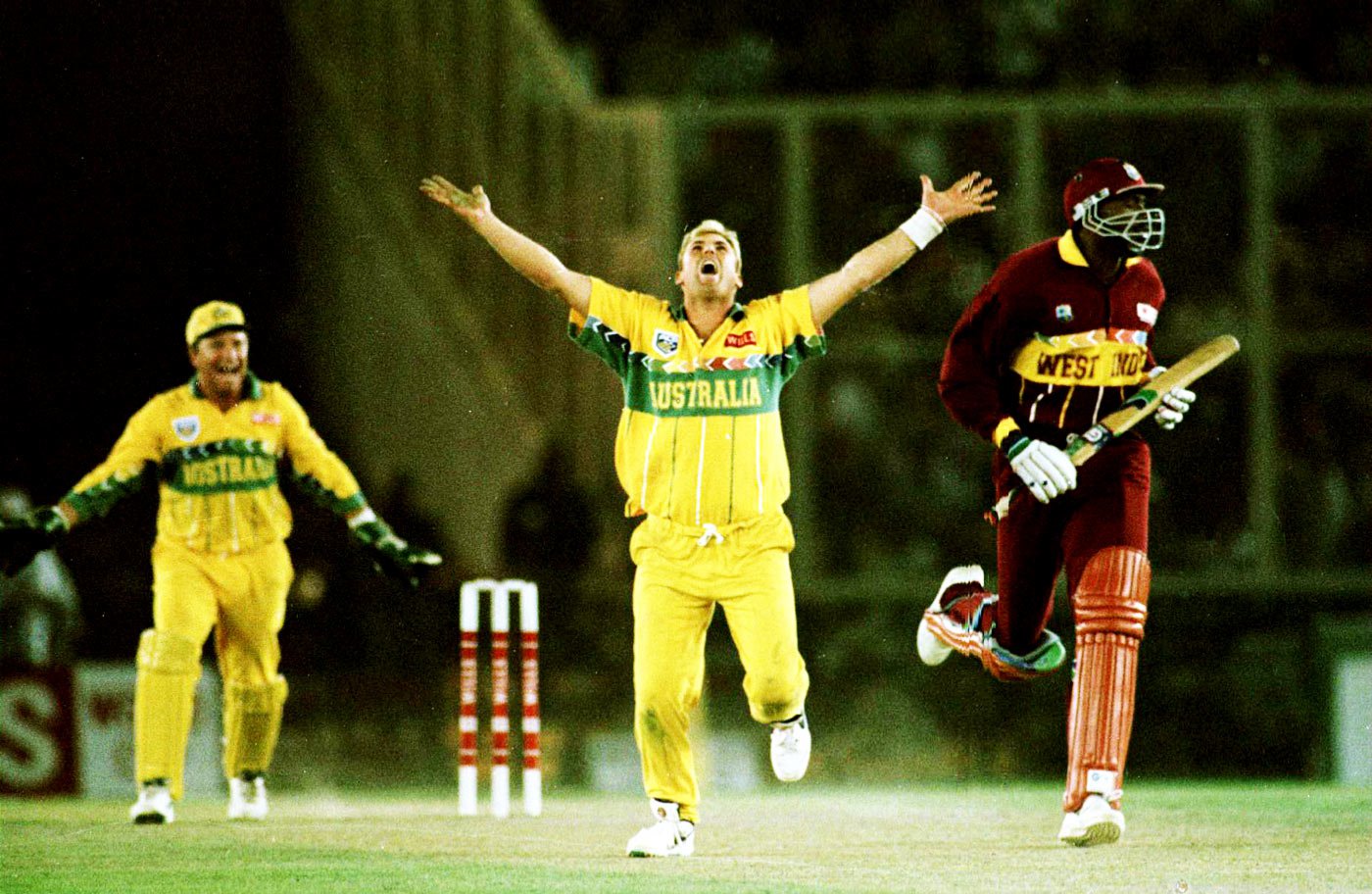 16. England vs Australia, Group Stages, 2003
The game will always be remembered for Andy Bichel's all-round performance, which ultimately gave Australia the opportunity to enter the final and play the final against India. Amid controversies at each end, England were defending a paltry 204 after being rattled by Andy Bichel's pace, line and length. Bichel returned with 7 wickets giving away just 20 runs. 
In the other half, Australia too struggled and slumped to 48-4 and then 114-7. Bichel entered the fray at 135-8 and ensured he and Michael Bevan would ultimately finish the task. Bevan's boundary shattered many English dreams including that of Nasser Hussain. 
England were eliminated in the group stages and were fined for their moral rectitude and for declining to visit Zimbabwe.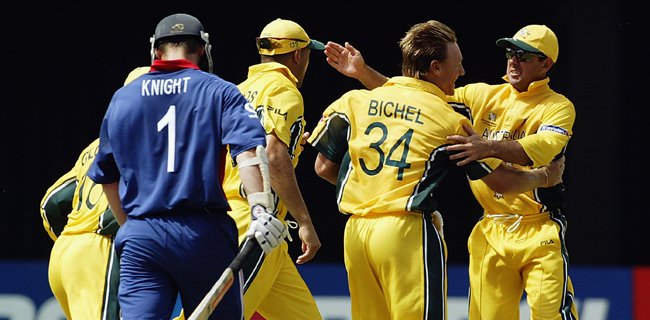 17. New Zealand vs South Africa, 1st Semi-Final, 2015
A game where fortunes fluctuated and nerves were felt all across the stadium. Chasing 298 in 43 overs after interruption from rain, NZ struggled at 149-4 in the 22nd over before Grant Elliot and Corey Anderson hauled them back into contention. 
The Eden Park crowd was at its roaring best, cheering for every run and hoping their team stay motivated throughout the 50 overs. That's what happened ultimately as Elliott launched Dale Steyn into the Auckland night sky to send New Zealand into their first World Cup final.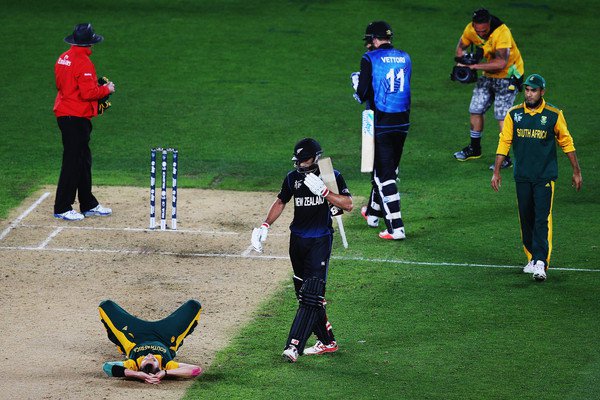 18. Australia vs Zimbabwe, Group Stages,1983
The first of many upsets in the World Cup, this one was the grandest. An experienced Australian side was force-fed a platter of sour grapes and humble pie by the young Zimbabweans led by one Duncan Fletcher. Fletcher first rescued his team's innings playing a daunting 69 and later picked up 4 wickets to send home the Australians. Dennis Lillee had advised Fletcher to ask his team to bat first so they could 'go back to London early'. That ultimately happened but it was team Australia checking-in early at the Heathrow airport.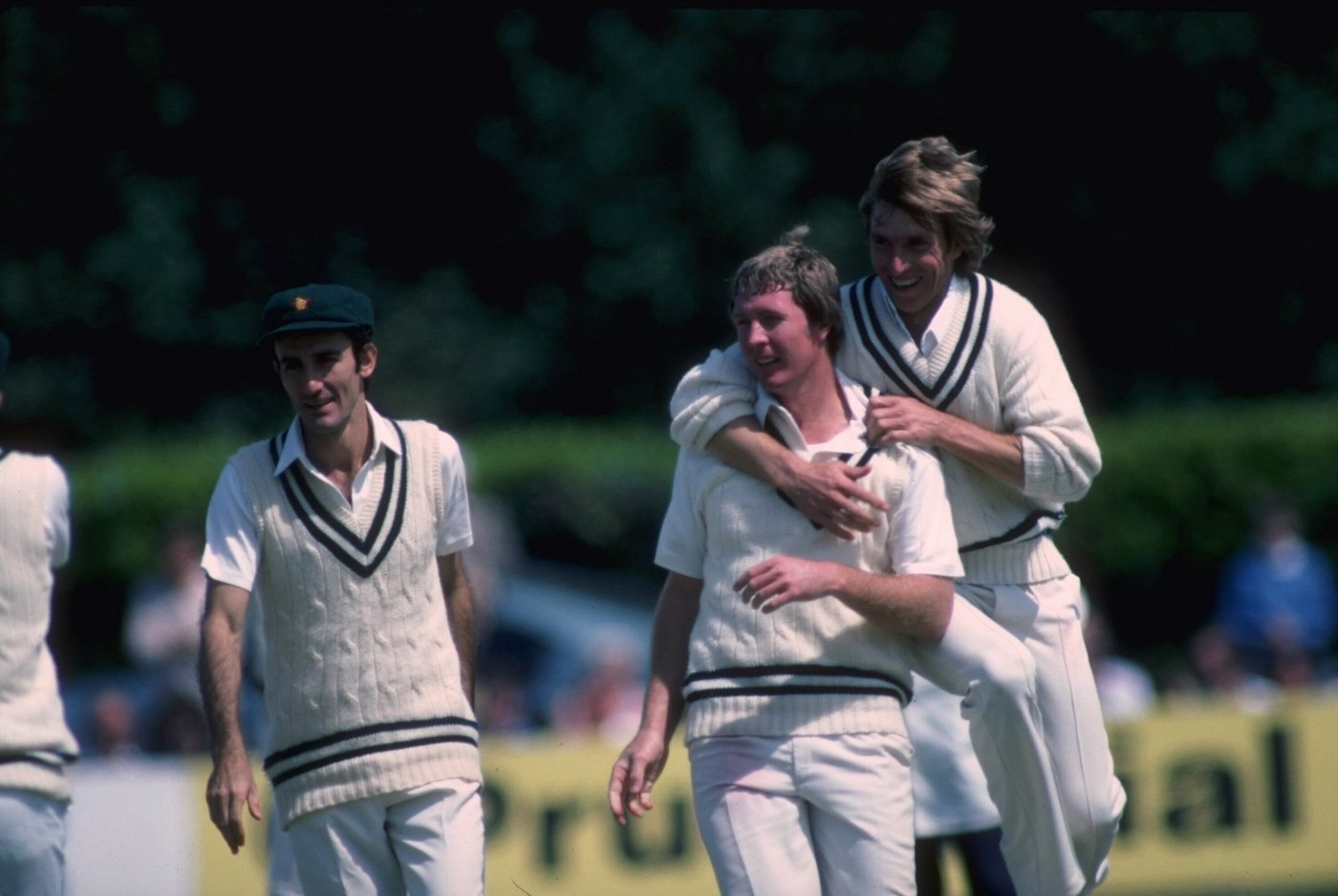 19. India vs England, Group Stages, 2011
A classic England-India encounter at the 2011 World cup, this game saw two even teams battle it out shoulder-to-shoulder. India boasted a 338 all out thanks to a record-breaking century in the World cup for Sachin Tendulkar. He scored 120 runs supported by a fifty from Yuvraj Singh. 
Though the momentum shifted quickly after Andrew Strauss opened the innings for England. He scored a mammoth 158 before being dismissed LBW by Zaheer Khan. The total after 50 overs read 338-8 and the game was tied. It could've gone in any direction but both the captains agreed that a tie was indeed a fair result.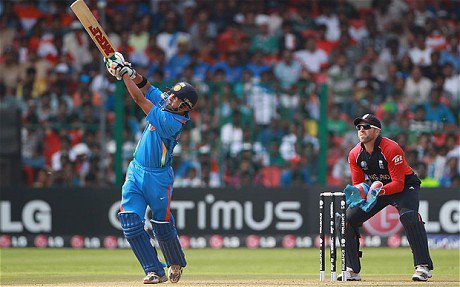 20. Pakistan vs England, Final, 1992 
Pakistan's first title came after a lot of hard work and dedication. Batting first, half-centuries from Imran Khan and Javed Miandad took the Pakistan total to 249-6, meaning England needed 250 in their complete quota of 50 overs. 
Though England gradually recovered from a couple of early blows, all Pakistan needed was an aggressive spell by Wasim Akram to secure their first World cup trophy. Doing exactly that, Akram removed both Allan Lamb & Chris Lewis to shatter English hearts once again. England were bowled out for 227 as Wasim Akram and Mushtaq Ahmed both finished with 3 wickets each. With that Pakistan lifted the World Cup.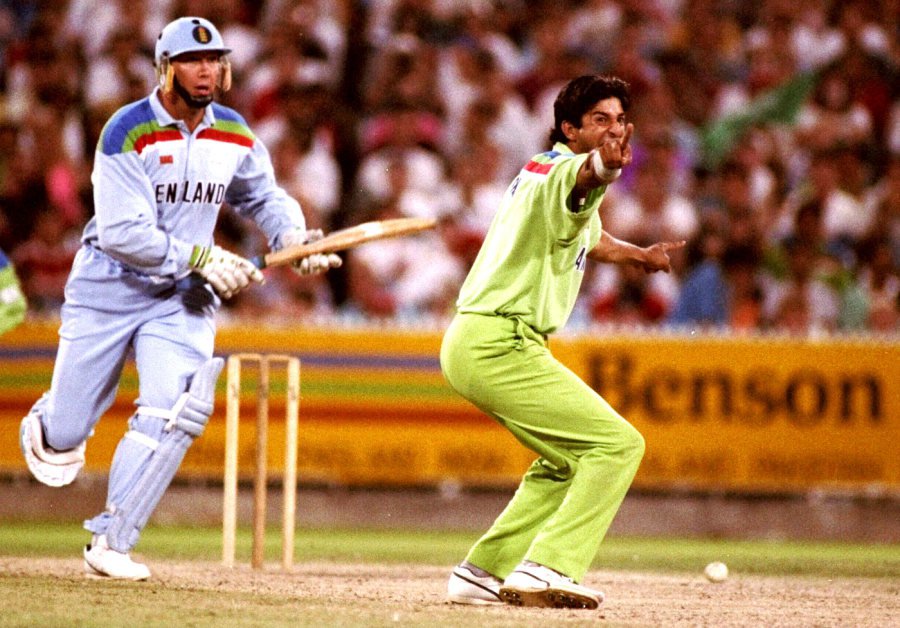 As it is often said, it is not over until it's actually over. The game of cricket can be cruel for some and absolutely scintillating for the others.