Harbhajan Singh has come out in support of his longtime teammate Anil Kumble amid reports of rift between the current India coach and captain Virat Kohli.
"Only present players will be able to tell what his relations with Anil bhai are," Harbhajan said at the Aaj Tak Salaam Cricket 2017 conclave.
"In my 15 years of playing with him, there has been no instance of any fight with him and he's the best bowling mind in cricket, he's always there to help.
"He's been brilliant and he has played a major role in making me what I am today and I would like to thank him for that," said Harbhajan further.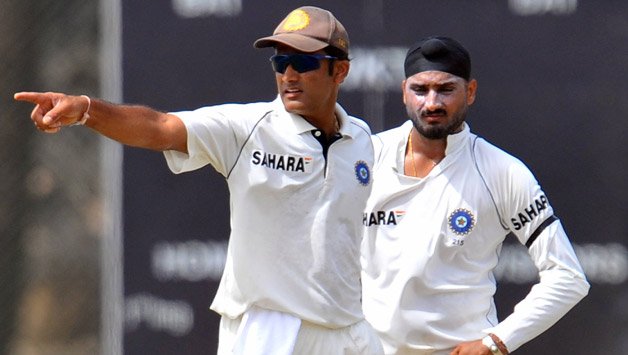 The impressive performance of the Indian team under Kumble in the past one year speaks for itself, said Harbhajan.
"Anil Kumble is strict, you can always talk to him about cricket. He's very hard working and believes that one shouldn't leave the match till the last ball.
"He's strict but he responds to hard work more than just talent. As a coach, I am sure he's going to bring a lot of good to Indian cricket. One can also see his results of last year."
Speaking out of his own experience, the off-spinner said Kumble is not that sort of a person who will have issues with the players.
"I am not a part of this team so I don't know how Anil Bhai is running the team and I don't talk to players about what is going on and all.
"If someone has issues with Kumble, he should go and talk to him because he's a person of respect and as per my experience, he can't have issues with anyone."
"Conversation is the key to solving the issue, if there's any. He's someone who's at the top and there's no one who can fill his shoes easily," Harbhajan added.