For over a decade, Harsha Bhogle has been the voice of Indian cricket. I can't remember a match without him behind the mic. Frankly, whenever I imagine Sachin dispatching a delivery to the boundary, Harsha's voice always plays in the background. And no, he's not proclaiming how the ball raced to the boundary like a 'tracer bullet' or reciting some weird couplet that none of us will ever understand. In fact, his words are just as classy as Sachin's shot.
You will never hear Harsha say anything as preposterous as this…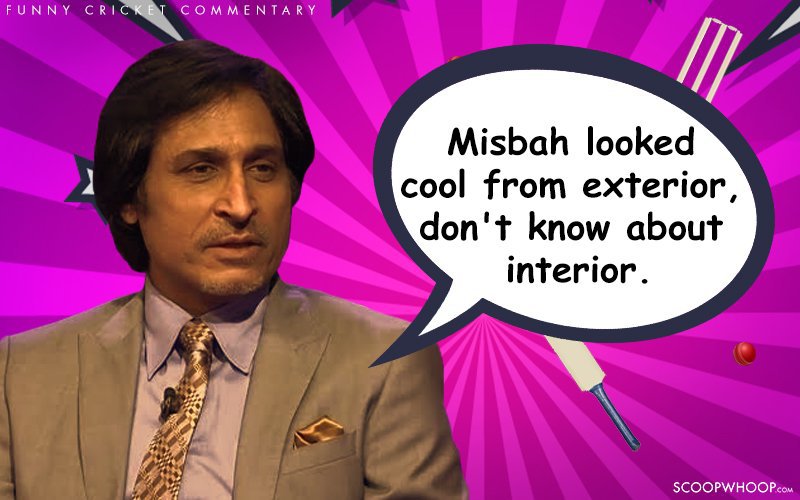 Or as absurd as this…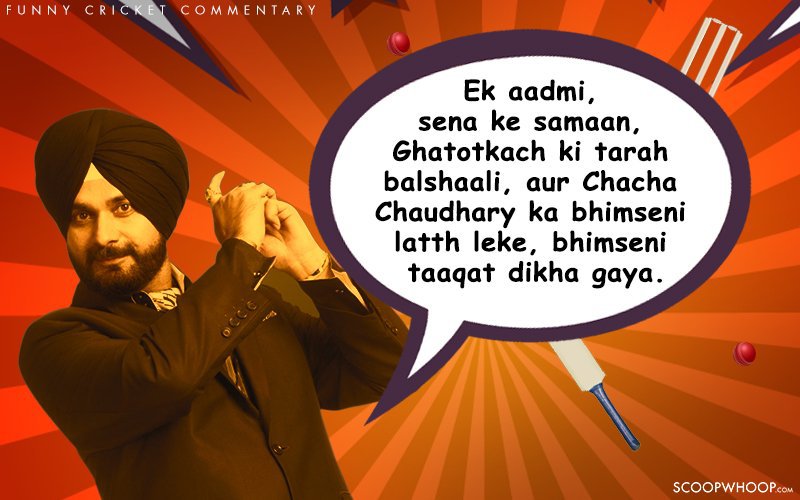 But this… this line has class written all over it. It's as majestic as Sachin's straight drive!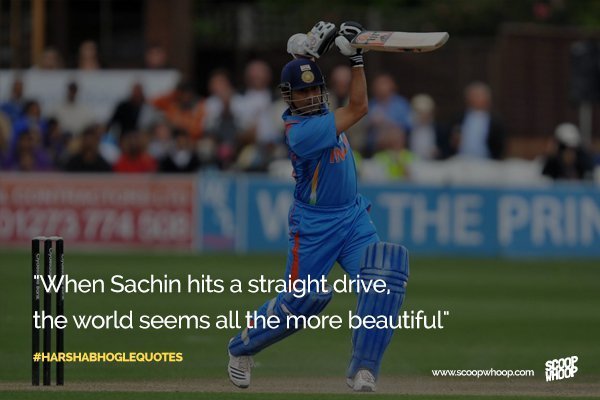 Get what I mean? That's the difference between a commentator trained to be a commentator and a cricketer trying really hard to be commentator. 
A cricketer lets the bat and ball do the talking. And that's what anyone would appreciate. Prove it on the pitch. Talking from behind the mic is a completely different ball game. It's not just what you say, but how you say it, how well you can put it to the audience and, at the same time, how entertaining you can be without sounding stupid.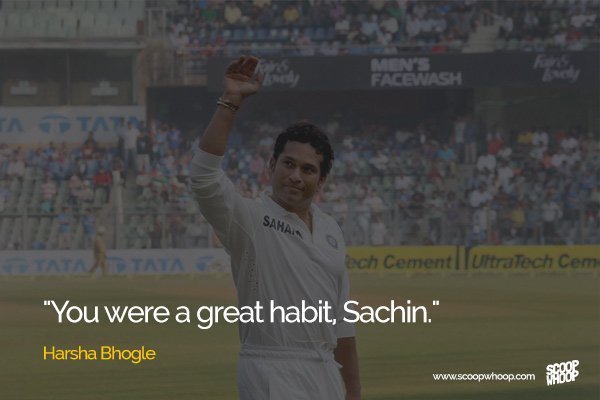 A Rahul Dravid or an MS Dhoni would have a very good understanding of the game. They can give valuable insights into various on-field decisions and strategies. It's something we like listening to. They may not have the best voice or be masters of wordplay, but they know what to say. 
And it's a lot better than listening to something like this: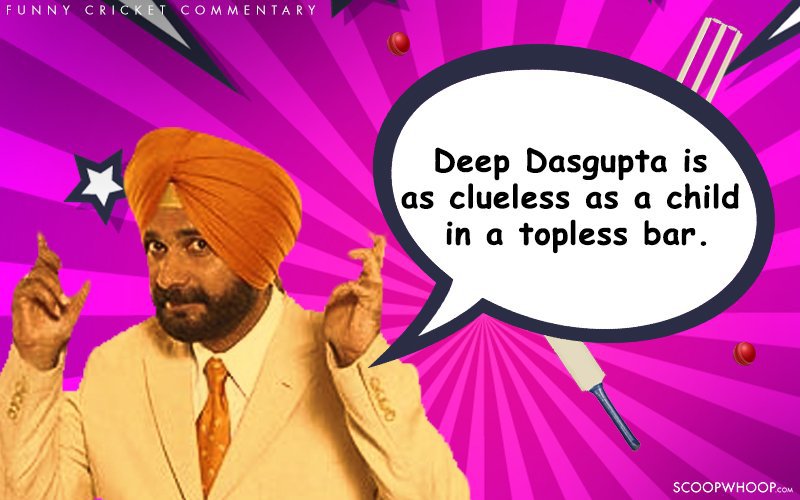 And of course, there are other players as well who do a good job when it comes to speaking about the game because they all have 'been there, done that'. 
But what sets Bhogle apart is that he's not a former cricketer. He has always been a spectator. A romantic who reminds us with his words about why we love the sport so much. He feels what we feel. And he is able to express freely. Eloquently.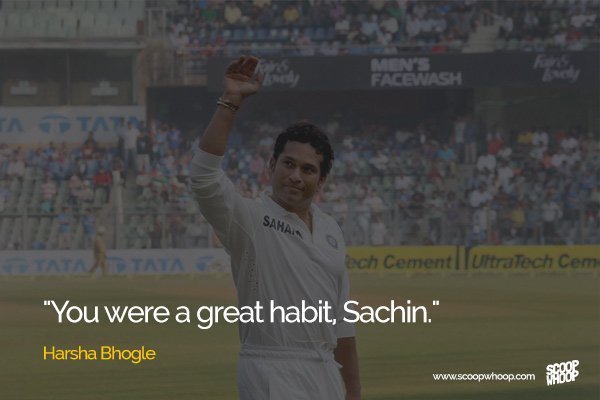 It isn't easy to encapsulate the mood of the nation with just words. But he does it. He's not brash or outspoken, but he has an opinion and he speaks his mind. Which, if you ask me, is his job. Someone has to state the reality of it all, despite what the people or the board "want" to hear.
It's not a paid movie review. He's not supposed to be biased. Apart from that, his attention to detail has always been impeccable. It isn't just about stating what has happened on the field, but to find an emotional connect that appeals to the audience without diverting from the truth.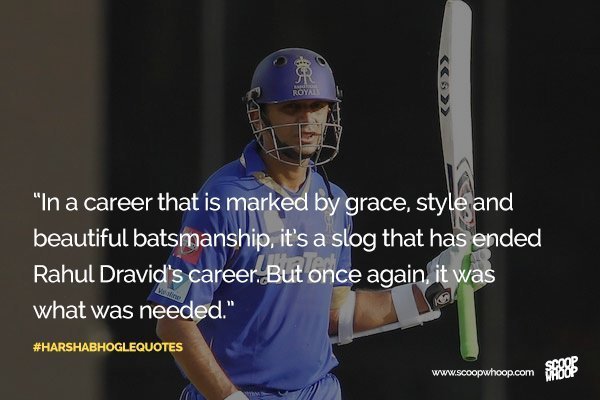 But sadly, his undeniable knowledge, brilliant command over the language, improvisational skills and endless years of experience counted for nothing because he got in the bad books of certain players, commentators and, by the looks of it, certain celebrities as well. 
For what, you ask? For doing his job better than anybody else.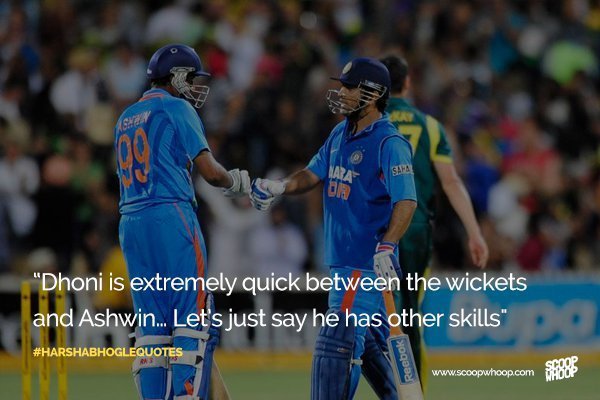 It's like kicking Virat Kohli out of the team because he bats through the innings and doesn't give others a chance. But Virat is appreciated for it. And honestly, if Harsha was given the mic to be the only commentator in a match, he would carry the responsibility with utter ease and do complete justice to the role.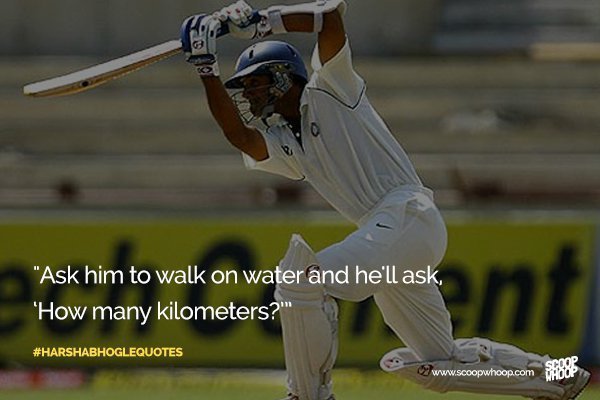 Instead, Harsha Bhogle was asked to not commentate during this season of IPL. As many fans would agree, IPL is more of entertainment than cricket. There used to be some class behind the mic and now, that voice has been muted too.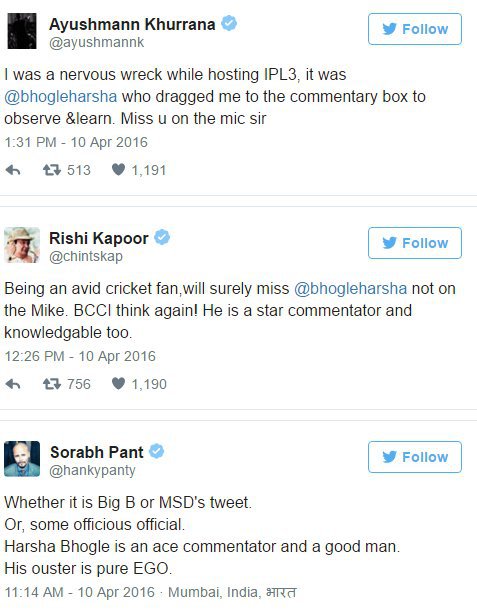 As cricket fans, we are sorry, Mr Bhogle. You paid the price for being a great commentator, for doing your duty and for being a diehard romantic who brought emotions into the sport. We hope to hear your commentary again soon. 
Until then, the only saviour we have is the mute button on our remotes.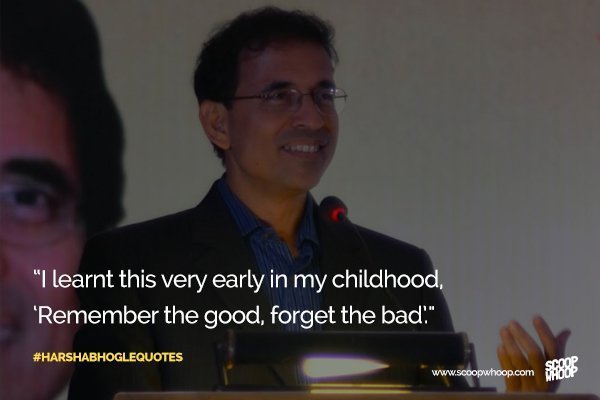 That's what you get if you are part of the gentleman's game.