When it comes to cricket commentary, Harsha Bhogle stands out. Whereas other commentators are ex-cricketers who have made the move from the pitch to the commentary booth, Bhogle is an outsider. While other commentators read the game because they've played it, Bhogle is different because apart from a very deep understanding of the game, he also has the soul of a cricket romantic. Add to that, his unique way with words and his quick wit and you have the perfect commentator!
Here are 38 of his gems. Not all of them are about cricket, so you have to read till the end:
1. Geoffrey Boycott once said Sachin may be a great batsman but he never got his name at the Lord's honours boards.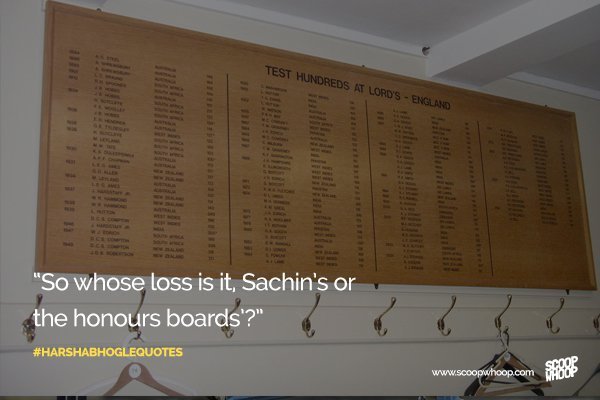 2. Explaining how Cheteshwar Pujara is a fine Test player but the T20 format doesn't suit him.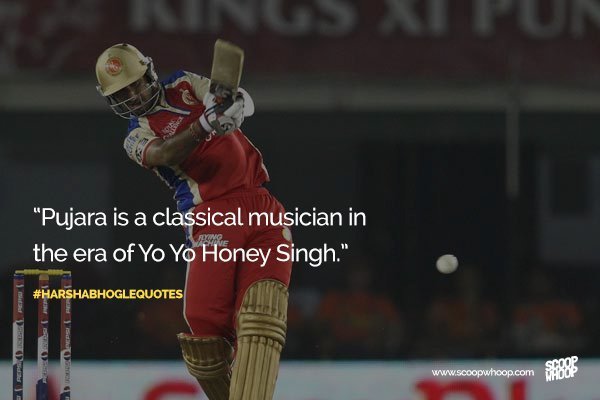 3. On a Tendulkar straight drive against Ishant Sharma in the IPL.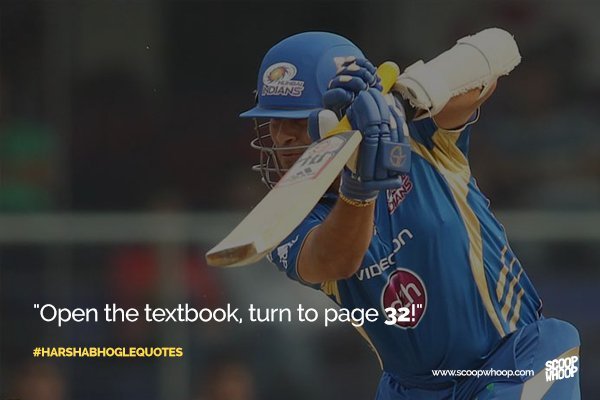 4. After Dhoni sent a Mitchell Starc delivery to the boundary…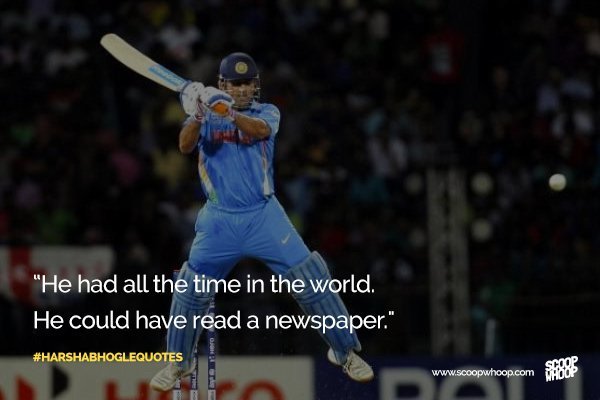 5. About Rahul Dravid's devastating form…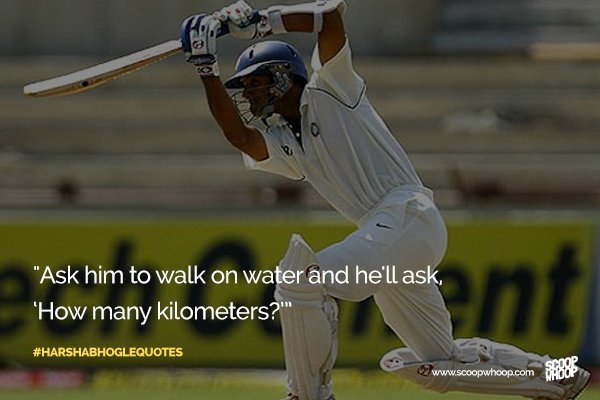 6. About Glenn Maxwell's batting…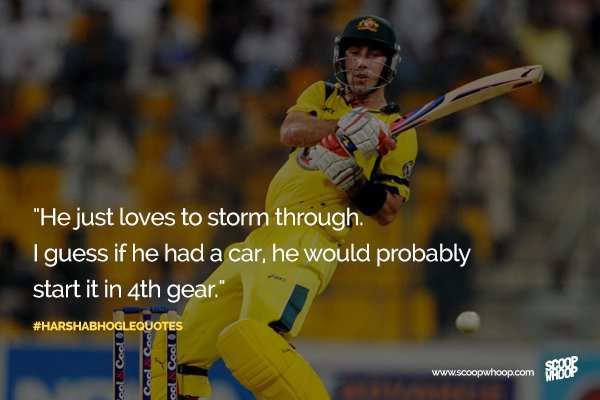 7. After Sehwag was dropped yet again during a tour of New Zealand.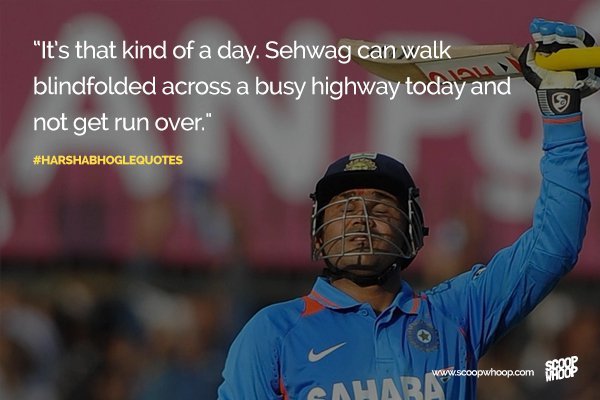 8. When Sachin reached one of his many hundreds…
9. When Michael Clarke got caught at slip but was still waiting for the umpire's decision.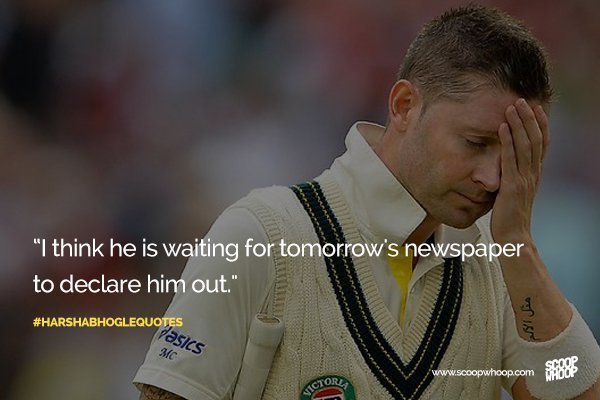 10. During Sachin's last Test match against the West Indies…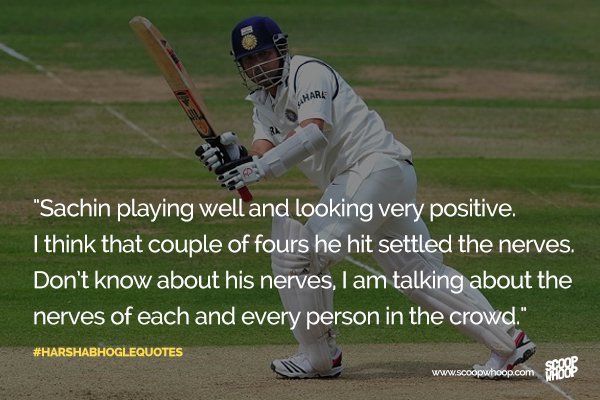 11. India's last man Narendra Hirwani was coming into bat when Bhogle was asked by his co-commentator Ian Chappell whether Hirwani could bat.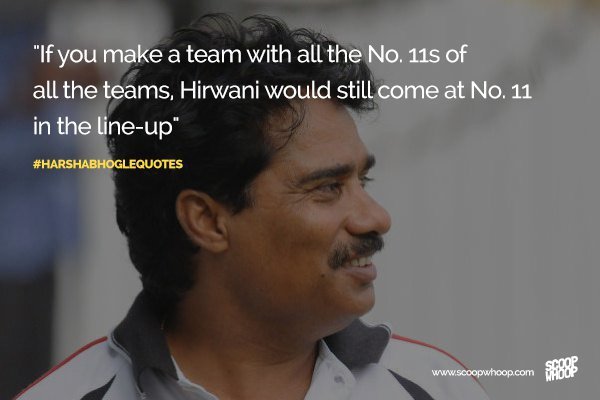 12. When Yuvraj Singh and Robin Uthappa were running riot in a T20.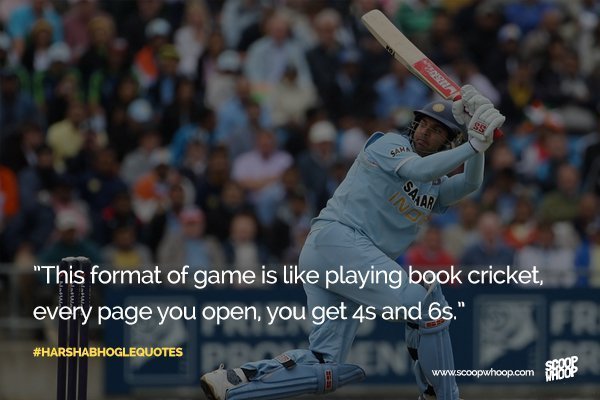 13. When India's 11th man, Varun Aaron, was coming into bat…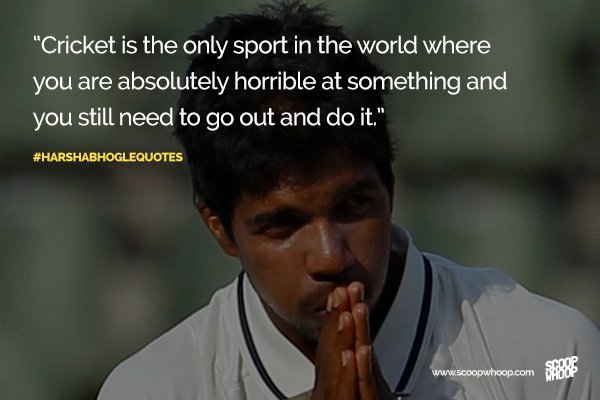 14. Dhoni was whacking one shot after another until Sachin got on strike and caressed a delivery towards covers.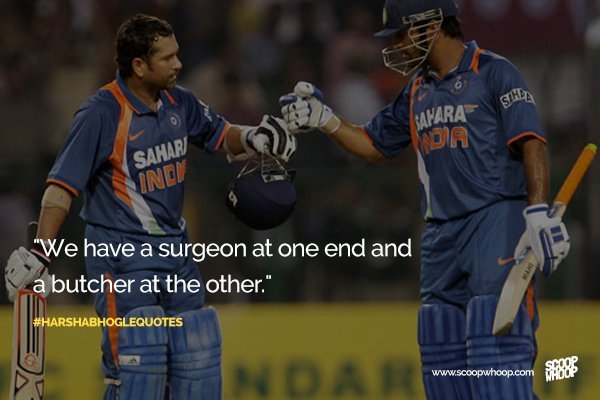 15. After Dhoni lost the toss yet again…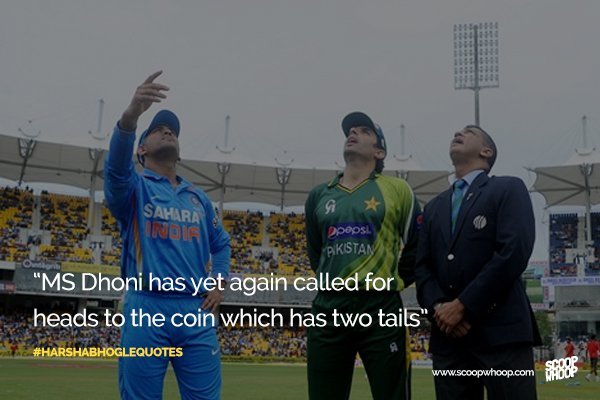 16. When Shakib Al Hasan was bowling dead slow.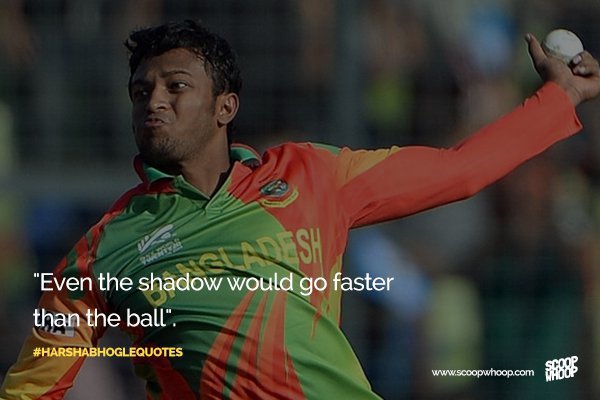 17. While co-commentating with Rahul Dravid in a Test match that India was losing to England.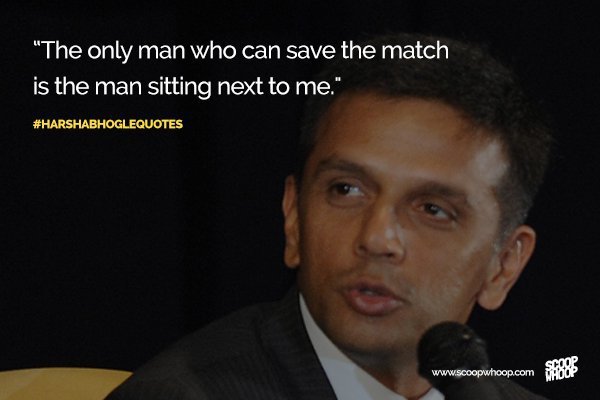 18. Looking at the pitch during a recent tour of England…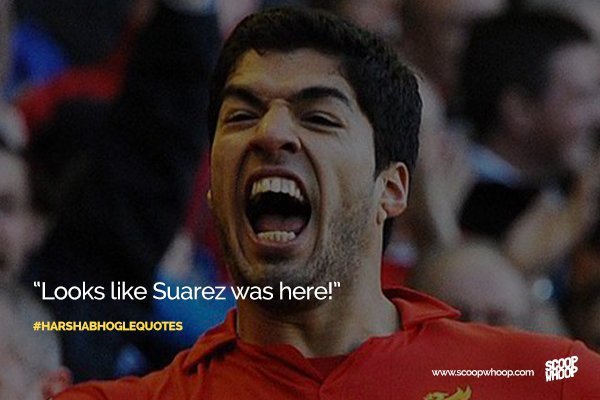 19. On the last delivery that Rahul Dravid faced (batting for Rajasthan Royals in the CLT20).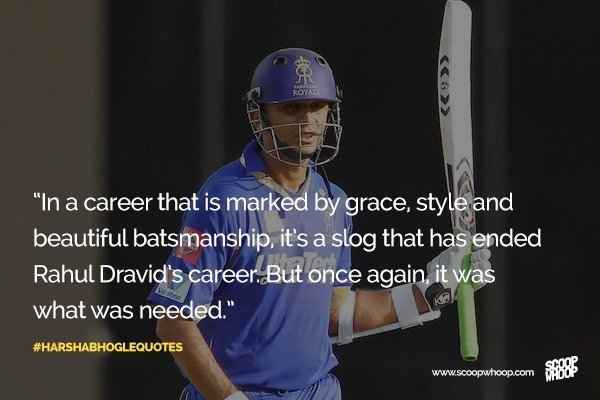 20. When Adam Gilchrist dived to take a blinder at Perth…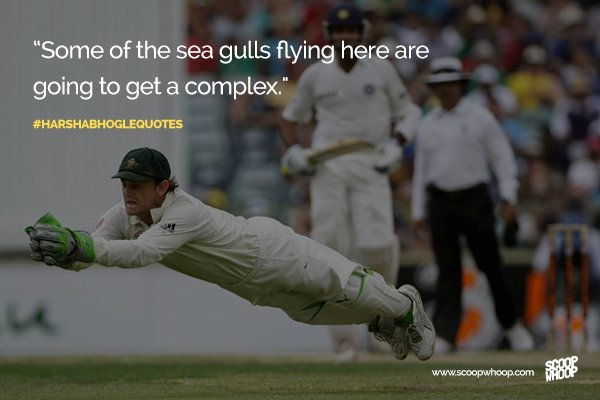 21. After a diving Kieron Pollard could not take  a catch…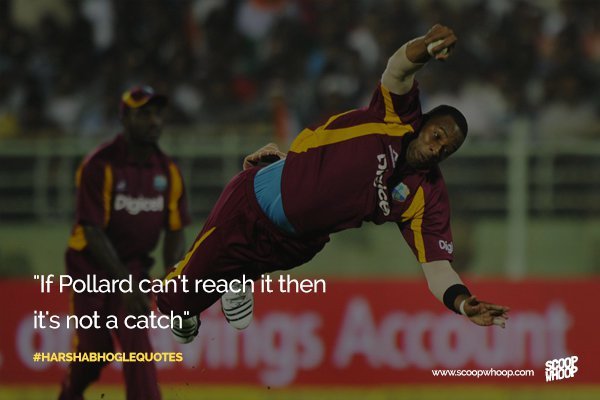 22. When Anil Kumble reached his maiden Test ton…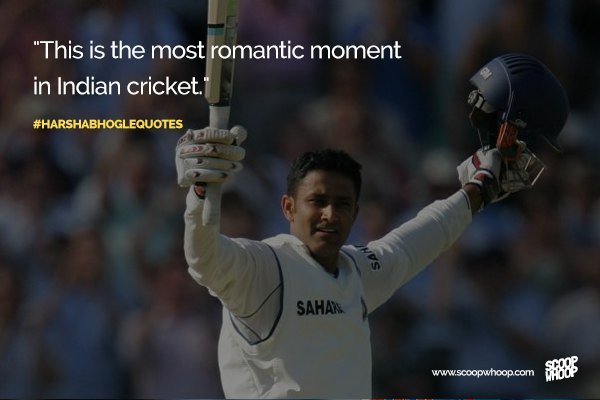 23. About Ashwin's running between the wickets.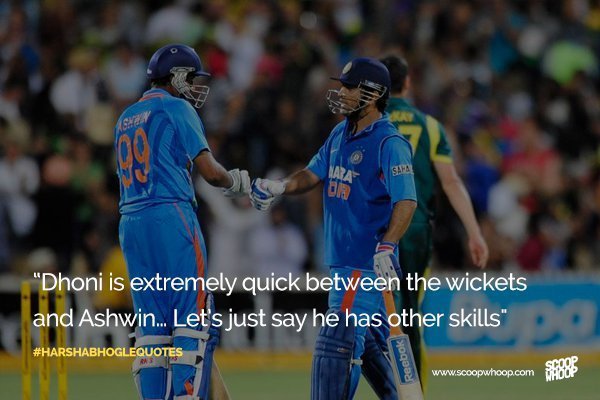 24. When Sachin got out off Michael Vaughan's offspin in 2002.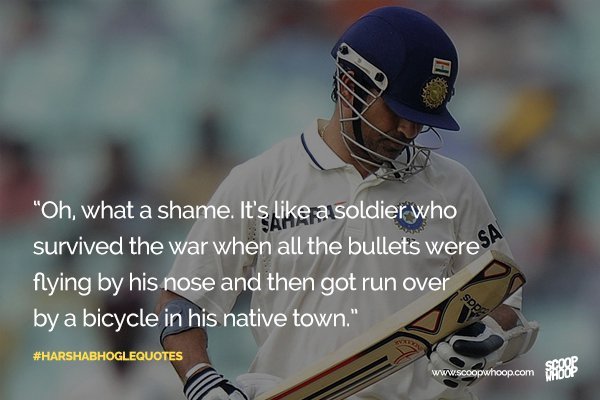 25. On how tough it must be to be Sachin…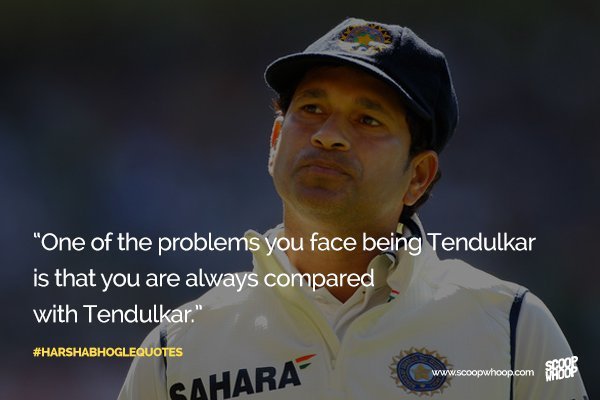 26. After another trademark Sachin Tendulkar straight drive…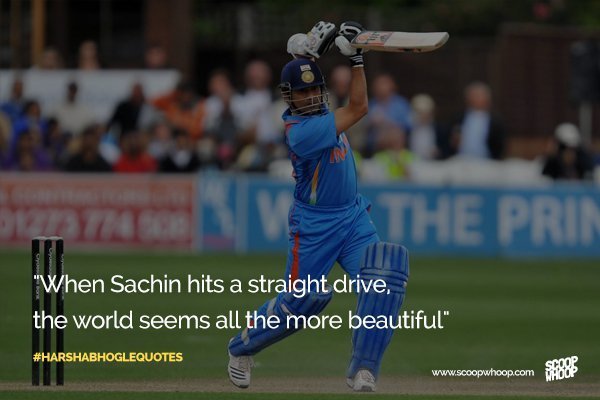 27. To co-commentator Ian Chappell during a match between Australia and Sri Lanka.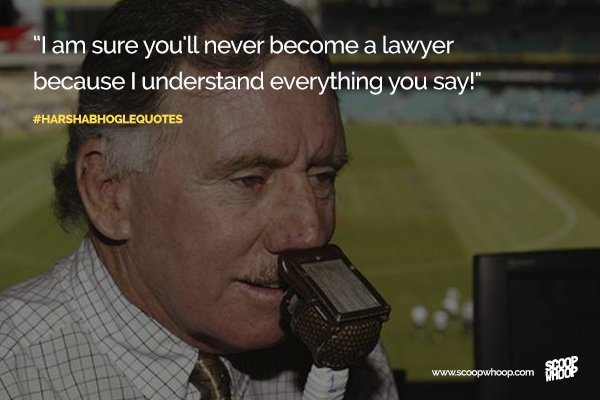 28. After yet another IPL 6 from Chris Gayle.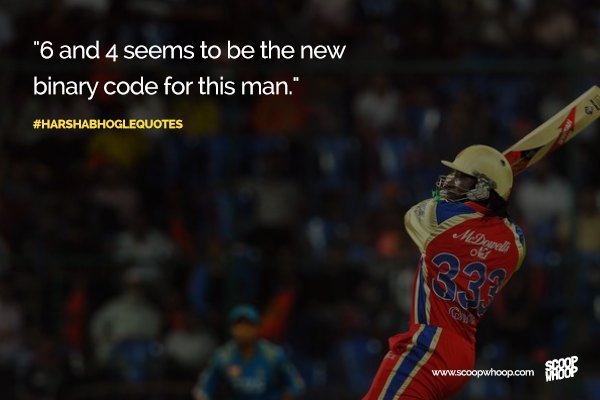 29. When the batsmen are scrambling for singles and twos at the end of an innings…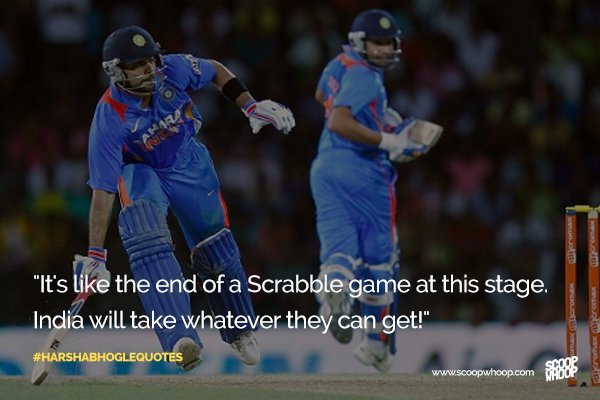 30. Tongue-in-cheek dig at the English team…
31. What a way to sum up why we call Dravid The Wall!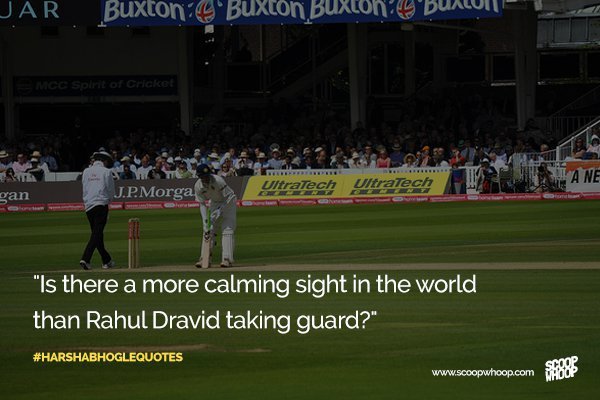 32. After Joe Root attempted a reverse sweep and got out.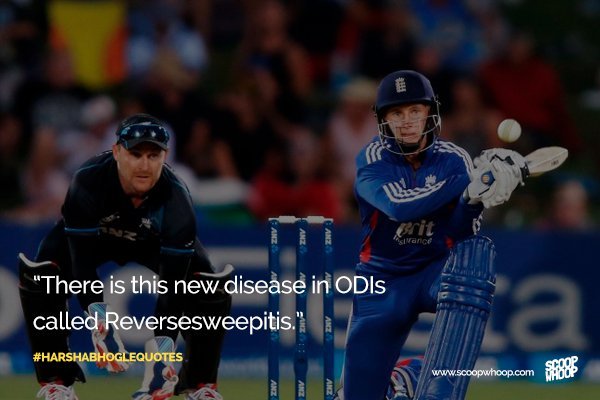 33. What a way to welcome Sachin when he was coming in to bat in a Test match!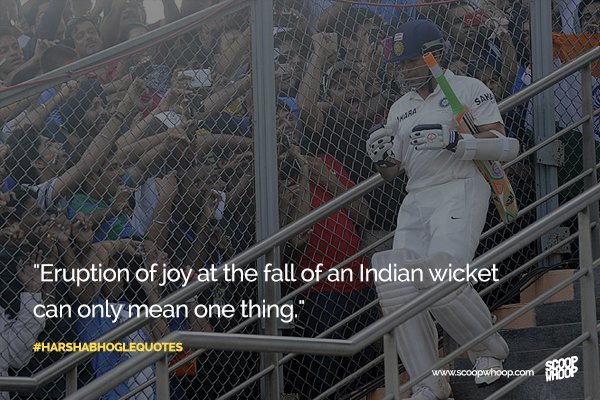 34. After yet another cover drive from Tendulkar…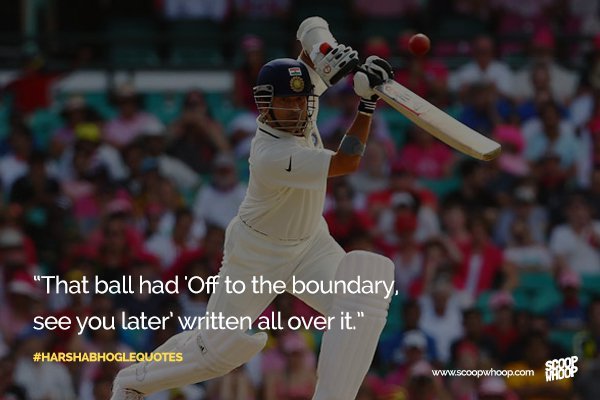 35. When Naseer Hussain tried to take a dig at India not playing at the FIFA World Cup…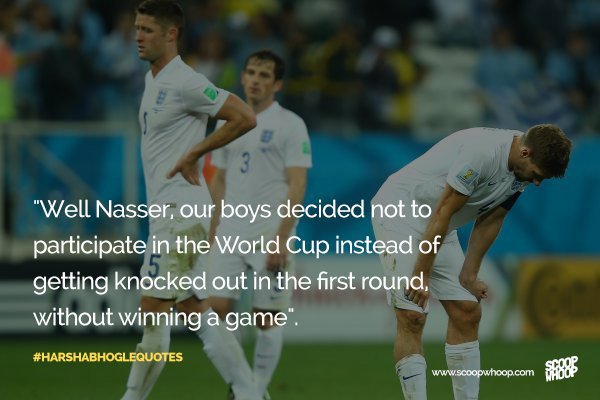 36. When Kohli does what Kohli does best…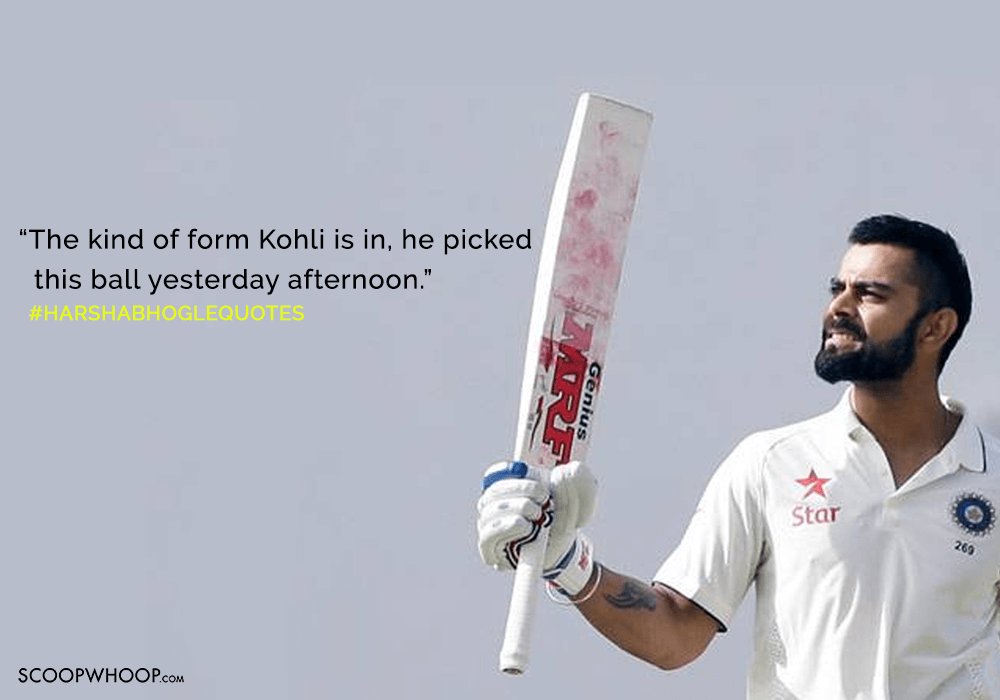 37. And it turns out he's quick-witted even when he's not commentating at a cricket match.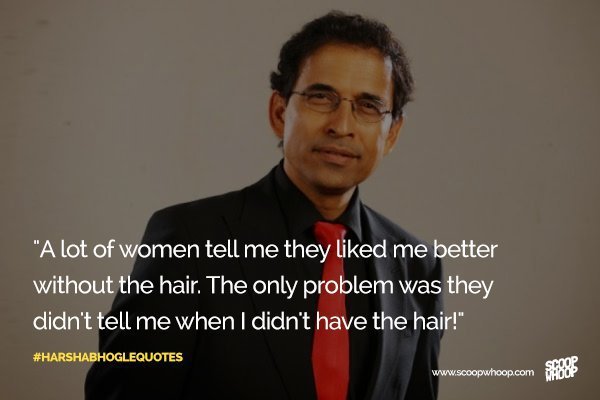 38. And this is what he said during a lecture at IIM-A and someone asked him what his CGPA was as a student.