On most days, it seems like nothing is more important than winning, in sports. That's incorrect. Even on those days, the most important thing is playing well. 
And playing well, here, is a combination of skills and ethics. The latter, virtually easier but harder to achieve in most cases.  
It takes courage to be the bigger person, or not to get carried away with success, that infamously has uprooted many a star from their foundations. That is not a worry we have with Ajinkya Rahane.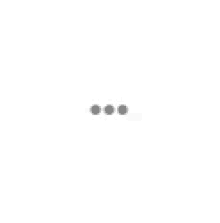 Returning to India with a historic victory in Australia, the captain has an awful lot to be proud of. This obviously includes his leadership during the games but also, his gestures when they ended. He has always been like this, though, and here we look at some instances which prove why he is more than just a 'stand-in' captain, he is a leader Indian cricket is lucky to have. 
1. After India's iconic win in arguably the best Test series of our times, he swiftly gave the trophy to T. Natarajan, who made a highly enviable debut at the age of 29 and was our find of the tournament.
2. Now of course he did that. He is the guy who invited the opposition, Afghanistan, for the 'winning team photo' after India defeated the side in their first-ever Test match.
3. Someone rightly put recently that India vs Australia is the new India vs Pakistan of cricket. And that is saying something; but keeping the on-field rivalry aside, Rahane gifted Nathan Lyon a signed jersey as a gesture of appreciation for completing 100 Tests. 
4. He also rarely loses his temper, even at times when it would be totally understandable for him to do so. During the second Test against the hosts (which we went on to win), Rahane got dismissed because of some confusion from Ravindra Jadeja's side. Knowing that stuff like this happens, he patted his teammate on the shoulder as if to tell him, "It's okay, you carry on, make us win".
5. Rahane never misses a chance to make his juniors feel special. The same was seen after he led India C to a victory in Deodhar Trophy, 2018, and handed over the cup to Pappu Roy who had faced a lot of struggles to be playing at such a high level. 
Thanks for the kindness, captain. Thanks for making India look good.