Last week we told you about how Sachin Tendulkar has added another dimension to his career – this time as a singer, collaborating with Sonu Nigam. 
And even before we could digest the fact that Sachin could sing (really well, according to Nigam), the duo have released a sneak-peek into what's coming up.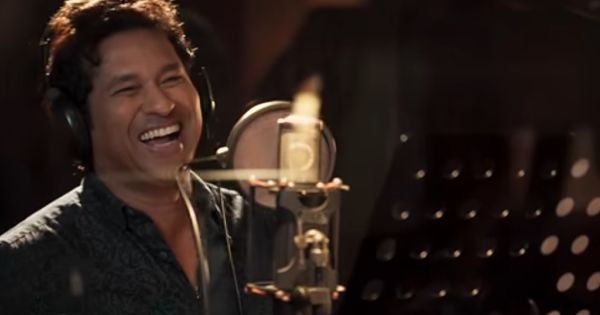 The song reportedly goes something like this: "Gend aayi, ballaa ghuma, mara chhaka, Sachin, Sachin… nacho nacho sab cricket wali beat pe…"
Sachin has also said that he thanks all the players with whom he has played six World Cups. 
The collaboration with Nigam was revealed during the launch of Tendulkar's "Digital Innings", as he calls it — an app called 100MB which will be a one-stop platform for everything Sachin.
As for judgement on his singing, we'll leave it up to you.