Prime Minister Narendra Modi has regularly urged youngsters to take up sports to lead India towards a healthy environment. In his latest edition of Mann Ki Baat, Modi had announced the launch of a National Talent Search portal to help the budding sportsperson.
On August 29, National Sports Day, the portal was launched by Vice-President Venkaiah Naidu, in presence of sports minister Vijay Goel. The website aims to provide a direct link to sporting talents to reach the sports ministry and senior sports administrators with their achievements.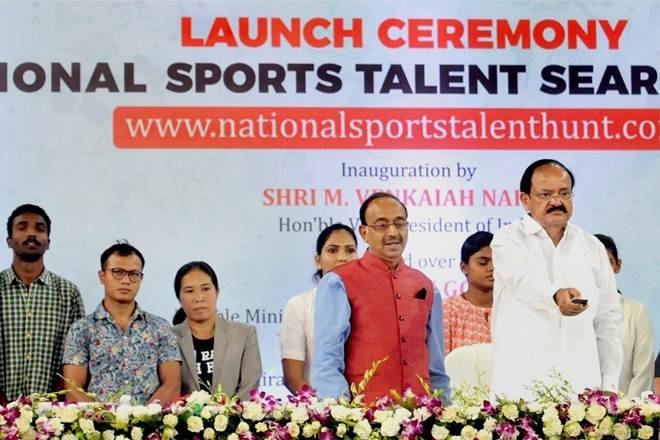 One needs to first register with the portal to apply for a scheme. The applicant will also need to create a profile, the process can be completed by the athletes or parents or their coaches. Based on the profile of an athlete, which could include a bio-data or a video, the Sports Authority of India (SAI) will select prospective talents.
The athletes, however, will have to fulfill the eligibility criteria set under the initiative and clear a series of Tests. Athletes can check their eligibility by entering the required details like Name, Gender, Date of Birth, Sports Discipline, Competition Level and Position secured in the Competition in the Check Eligibility link provided on the home page.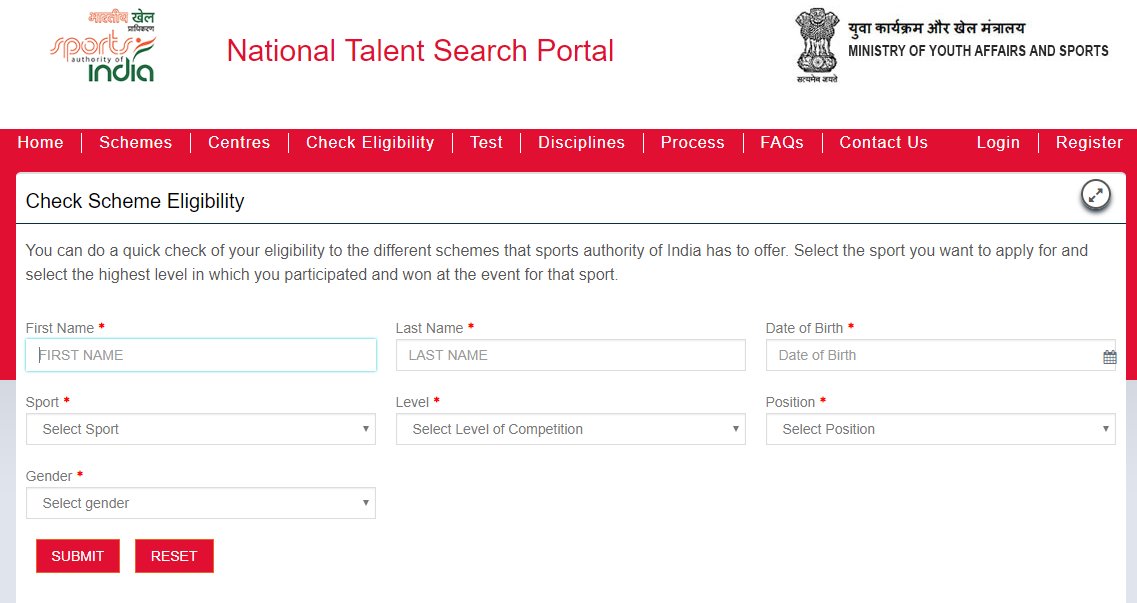 The portal provides an option to an athlete to select from 30 disciplines.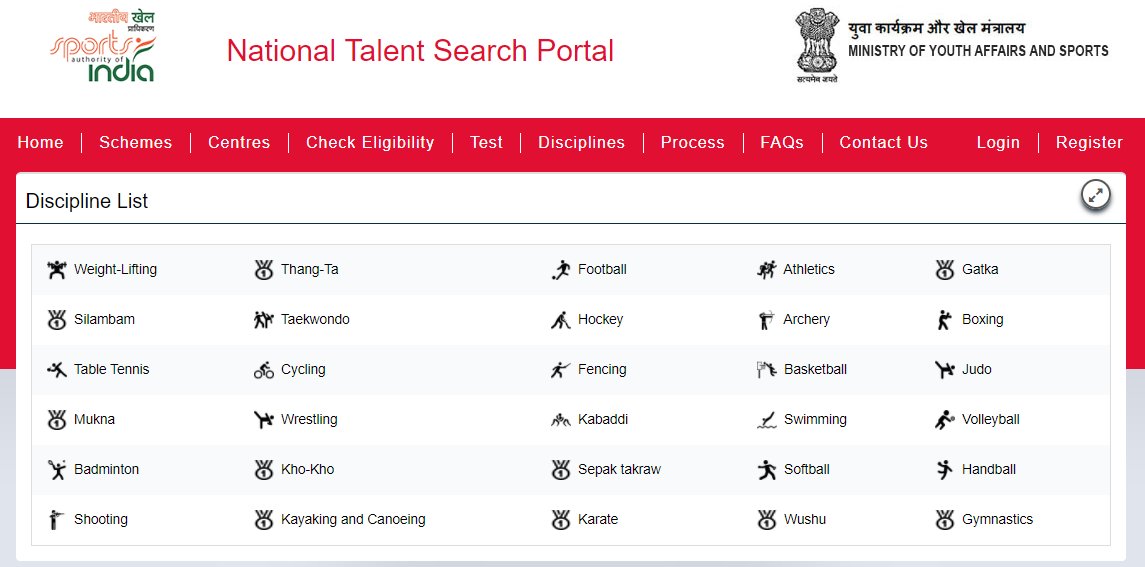 After an athlete has cleared the eligibility criteria of a scheme, he or she will be required to visit one of the training centers for a series of tests. Each sport has a different series of tests and information regarding these tests could be found on the website.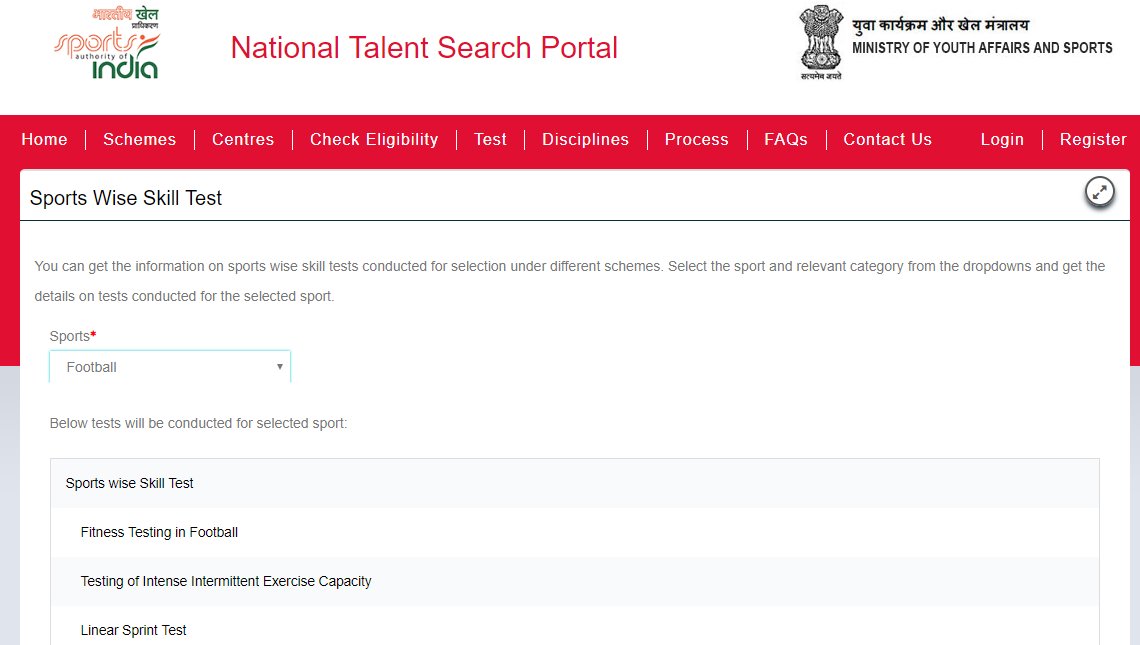 An athlete can apply for only one scheme and the whole process of registering with the portal to getting admitted in a scheme could take upto 1-2 months time. In case of rejection of an application, the athlete can re-apply after six months. 
For the assistance of the applicants, names and address of SAI centres and academies have been listed on the website. 
The selected candidates will not only be trained in their selected discipline, they will also be provided studies and assistance about scholarships. 
Feature image: PTI