Pakistan lived up to its image of being unpredictable on Wednesday with a simple yet remarkable run-chase against England in the first semi-final of the ICC Champions trophy. It was a victory unexpected from a side whose only strength in recent times has been its bowling. 
With their openers hammering English bowlers all over the ground to master a comprehensive run-chase, it was a different Pakistan in Cardiff. After demolishing England's batting line up, the Pakistani side, not even for a single moment, looked out of the game. It was complete domination with bat and ball.   
Unbeaten throughout the tournament, England hardly made an impression of a side oozing confidence, character and skill like the previous games. But how did Pakistan accomplish that? 
The ouster of Pakistan's speed gun Mohammad Amir from the match was deemed as a welcome sign for English batsmen. But they didn't know what was coming – his replacement, debutant Rumman Raees, not only held the other end for Junaid Khan but was also the first to strike when he sent back Alex Hales to the pavilion in the sixth over.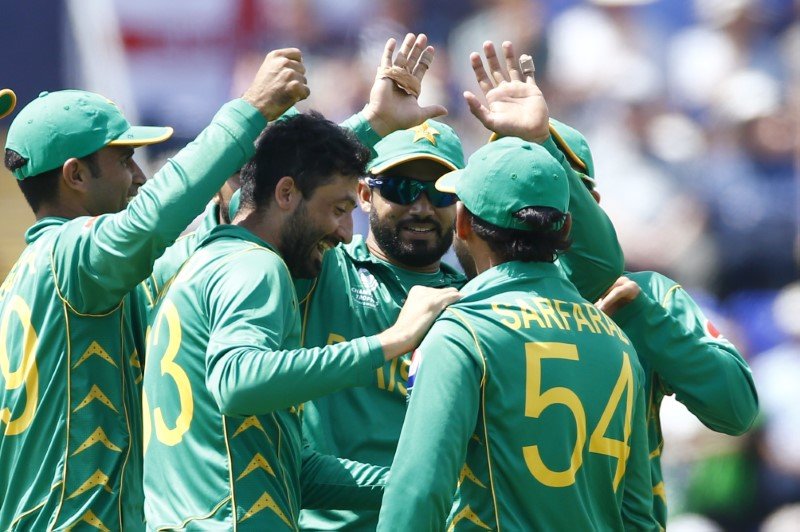 Managing a decent score of 80 runs in 16 overs, England's openers started off well, apart from some close LBW calls in the initial exchanges. However, the game began to turn when Hassan Ali struck in his first over by getting the wicket of Jonny Bairstow. 
But the actual collapse started with the third wicket – the loss of Joe Root at 128. Complimented by some tight and intelligent bowling by Junaid Khan and Shadab Khan in the middle overs, the rest of the English side managed to put only 83 runs on board after Root fell – inexplicable. 
Clinching three important wickets – Bairstow, Eoin Morgan and Ben Stokes – it was Ali's spectacular bowling performance that helped Pakistan to never let off pressure. Being the leading wicket-taker in the tournament, Ali has continuously come to the rescue of his side, particularly in breaking partnerships. And when it mattered most, he delivered, yet again.
Fakhar Zaman – the audacious opener  
During this entire tournament, Pakistani openers have more or less given decent starts to the team. But unlike his partner Azhar Ali, newcomer Fakhar Zaman, likes to take on the bowlers in the early overs of the game. He's a more calculated version of Shahid Afridi.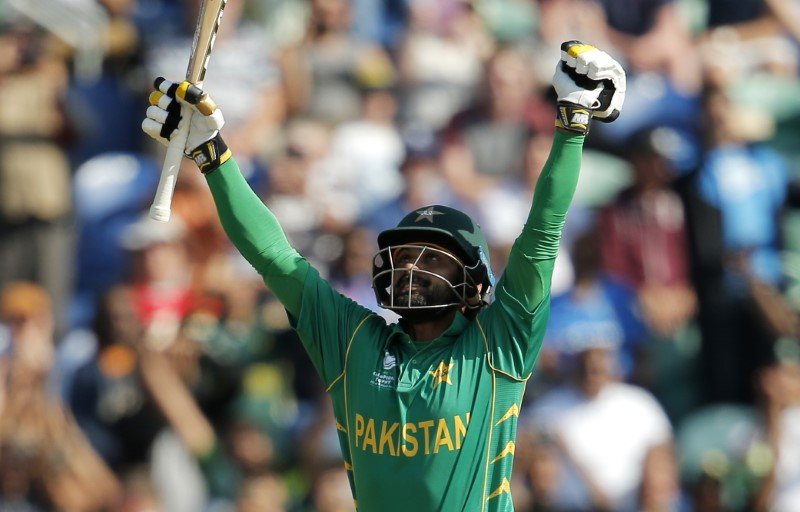 With a strike rate of 117, Zaman has already scored two consecutive fifties this tournament. He likes to play his shots and has been devastating against the short-ball. Zaman scored 57 off 58 balls against England, a knock which included seven fours and one six. That's 34 runs just from boundaries.   
While Azhar Ali played his measured game at the other end, Zaman consistently ensured that the the new ball was smashed around. His strategy to never let a bowler settle paid off, forcing Morgan to look for alternative bowling options. The opening pair managed to strike a partnership of 118 runs for the first wicket. By this time, it was safe to say that Pakistan were already winners. 
The middle order finds its strength
Pakistan have been hounded by two problems so far – terrible fielding, and the collapse of the middle order. We saw it against India and to some extent against South Africa. It was pretty evident in the jaw-dropping collapse against Sri Lanka as well. But on Wednesday, not only did the Pakistan's middle order look solid, it also managed to absorb the pressure of falling wickets. The fielding however, was still quite bad, and something they need to sharpen before the final.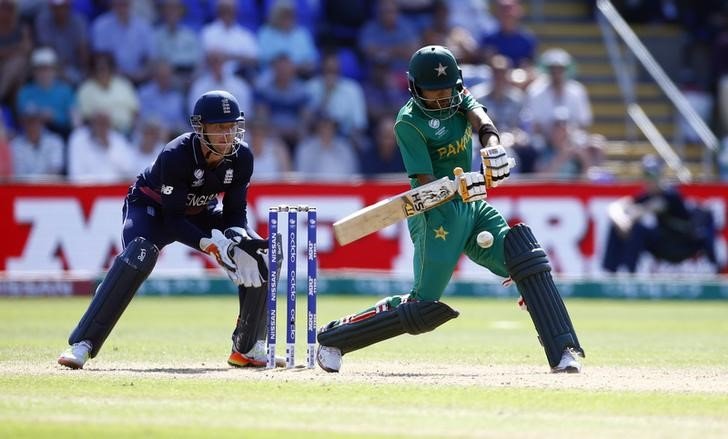 After Zaman's dismissal, Azhar Ali and Babar Azam managed a partnership of 55 runs to inch closer to victory. When Hafeez came in to bat, Pakistan were 173/2, but he along with Azam managed to take them home pretty easily. This was unlike previous games when Pakistani captain Sarfraz Ahmed had to come to the rescue.
Chasing a small target, Hafeez looked beyond natural. He scored 31 quick runs at a strike rate of 147. On the other hand, promising young batsman Azam managed to get out of the jinx of early dismissals. Both Hafeez and Azam remained unbeaten.  
In England's defeat, Pakistan has regained its strength and confidence. The win is a testimony of their unpredictable nature. And whosoever they face in the finals, shouldn't forget that. 
Feature image source: Reuters