Last year, Hima Das became an overnight sensation in the country by giving India its first gold in a global track event. 
She had won the 400 metre final at the World U20 Championships, something she followed with a successful run at many other tournaments. The most recent being her 5 gold medal wins in the month of July in Europe.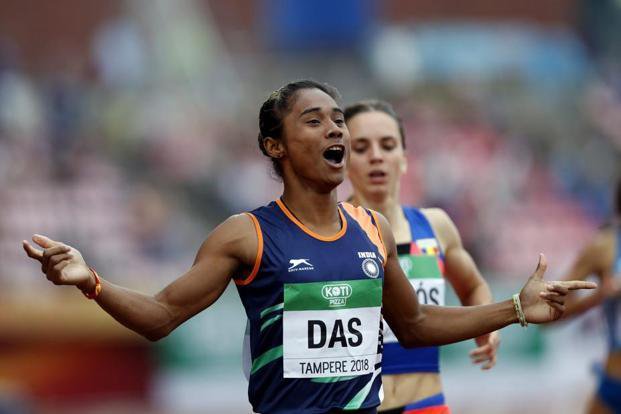 Her journey is inspirational, to say the least but it wasn't easy at all. Speaking to Humans of Bombay, Hima recently explained the struggles of coming from a financially struggling family.
Both my parents were rice farmers, with dreams they couldn't pursue & conditions that held them back. We lived in a joint family and never had enough money.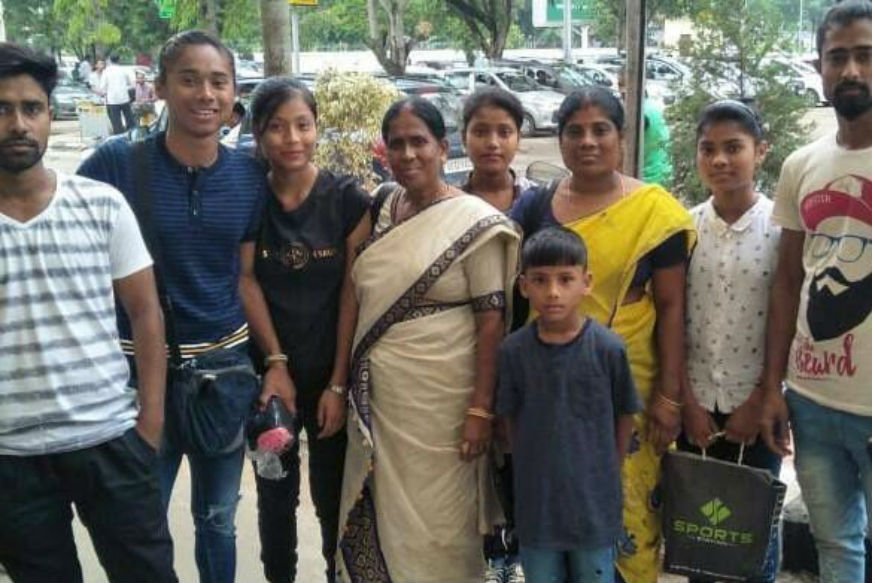 However, despite the difficulties, her parents always encouraged her to pursue her passion. And she did.
As a child, I loved sports, especially football. My dad used to play, but he stopped because of lack of money. But he wanted to help me play. I couldn't afford shoes and didn't have a ground to practice, so I'd practice in muddy fields.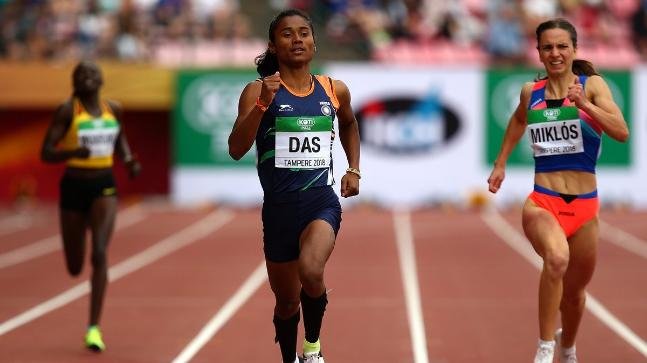 One day, her P.E. teacher noticed how fast she ran on the field and asked her to participate in the inter-district athletics competition.
I was worried that I was at a disadvantage because of my conditions. But, I ended up winning that competition! From there, two coaches who thought I had potential, asked me to join their camp in Assam.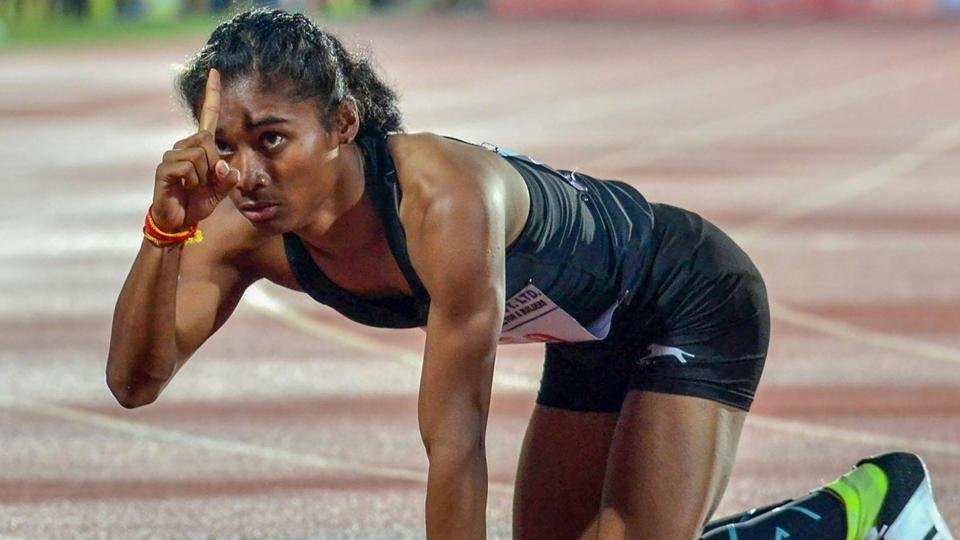 Hima was 17 at the time and wasn't sure if she would be able to manage alone. This is when her dad stepped in and told her she has to make small sacrifices for big results.
My dad said that if one day I represent the country, it would've all been worth it!
And it was.
So I went to the camp and my routine was very rigorous, I'd wake up before dawn, train for a while and then train again in the evening. I'd miss home and comfort but I kept going. All that hard work lead me to get qualified for the Asian Youth Championship, where I came 7th and even the World Youth Championship where I came 5th.
All of this completely changed Hima's life.
I still remember, when I was representing India at the Commonwealth Games and I called my parents to tell them. They didn't know what it was, but they were so excited to see me on TV. Today, I've received the Arjuna award by the President. I've won medals for India and have millions of people say that they're proud of me.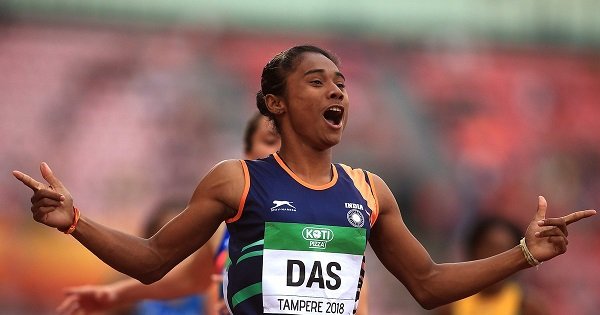 In the end Hima says what truly matters is how much you are willing to sacrifice for the sake of your dreams and ambitions.
It doesn't matter what and who you have, to help. What matters is how willing and determined YOU are and how much you believe in yourself. Because if nothing else, your hope is the one thing that's going to take you places.
You can read the entire post here:
Remember, hope is a good thing.